Software Development Services
Our Passion is to Deliver Software that Helps You Succeed
Combining over 30 years of experience in IT and a great drive for innovation, ScienceSoft designs and builds software to rely on: secure, high-performing, scalable, and user-friendly.
Software development services help plan, design, develop, integrate, test, manage and evolve software solutions. Quality-centered and adherent to mature software development practices, ScienceSoft provides application development services to startups, software companies, and enterprises across 30+ industries. We are ready to offer end-to-end development that covers everything from business analysis to software delivery and support, help modernize your legacy software, or augment your team with our IT experts at any stage of SDLC.
Why Choose ScienceSoft for Your Software Development Project
in software engineering and IT consulting

successfully completed

with average experience of 9–20 years

offices in Europe and the Middle East
Our partnerships and awards
Decades-long experience
34 years in software engineering and IT consulting.
Over 3,600 successful projects in our portfolio.
Hands-on experience in 30+ industries, including healthcare, BFSI, manufacturing, retail, logistics, oil & gas, and telecoms.
Well-established Agile and DevOps cultures.
A team of true professionals
A full-scale PMO able to carry out even the most complex projects.
500+ developers, 50% of whom are seniors or leads with 9–20 years of experience.
In-house regulatory consultants to ensure software compliance with HIPAA, PCI DSS/SSF, GDPR, and other field- and region-specific regulations.
Certified IT experts with Microsoft, AWS, Google, Oracle, ServiceNow, Salesforce, and other platform competencies.
From North America to Europe and the Middle East – our talents are located worldwide.
Guaranteed service quality
Quality-first approach based on a mature ISO 9001-certified quality management system.
ISO 27001-certified security management that relies on comprehensive policies and processes, advanced security technology, and skilled professionals.
A leading outsourcing provider featured on the Global Outsourcing 100 list by IAOP.
We are trusted by global market leaders
Different Collaboration Scenarios for Your Software Development
Quick Links
Some Prominent Software We've Created
60+ Software Types in Our Portfolio
Along with the deep knowledge of software architecting and coding principles, we have accumulated vast domain experience and understanding of the context that our software operates in.
By business function
Software to Support Industry-Specific Processes
We keep an eye on needs, challenges and trends of 30+ industries with our core experience localized in the following areas.
Software for Advanced Business Tasks
We work with all the mainstream technologies to expand the scope of functions the software can perform.
What Our Clients Value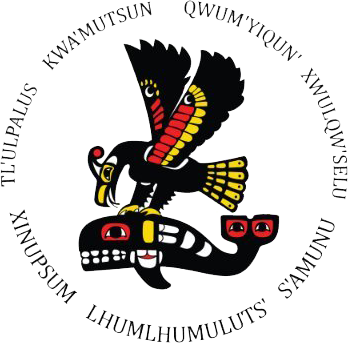 Mikhail Anfimau
Senior Solution Architect
Leo Burnett
We appreciate proactive approach and ability to suggest improvements to a prospective solution on both architectural and business levels.
Bader Alhamdan
Managing Director
Deyarat Trading Co.
We know for sure that competent consultants can make a true difference for business decision making, cut expenses and guarantee a product's marketability. That's what we expected from ScienceSoft, and they totally lived up to our expectations. It's a pleasure to work with experts who are knowledgeable, self-motivated and sincerely interested to do the best of their ability.
Maria Zannes
President & CEO
bioAffinity Technologies
I am particularly impressed by the cooperative nature of ScienceSoft's team. Our project required coordination with multiple companies and individuals. ScienceSoft worked well with everyone.

Morten Øien Eriksen
CEO
Enonic
ScienceSoft's experience in agile development ensured smooth project implementation and iterative development of Enonic XP. This enabled us to adjust to the changing market requirements and incorporate features that made us stand out from competition.
Bob Penland
Managing Partner
ServicePulse
So far, we've been partnering with ScienceSoft for around 3 years, and we are satisfied with our cooperation and its results – it's clear they're fully invested in our project and collaboration.

Sara Gowing
Business Analyst
Cowichan Tribes
The team we have partnered with truly feel as if they are partners that are just as invested into seeing our organization succeed as we are.

Khalid Ahadov
Executive Director
Unibank
"ScienceSoft proved to be a reliable and agile technology partner. We especially appreciate their professional approach to security issues, which were among our main concerns due to strict regulations.
View all customer reviews
What Helps Us Run Software Development Projects Smoothly
We adhere to coding standards and employ all-round software testing to maintain a quality management system at the level required by ISO 9001.
We carefully analyze customer requirements to define the expected deliverables and accurately scope the project.
We factor in software complexity, tech stack sophistication, team's expertise, and risks to introduce precise and objective estimates of the project's duration and cost.
Mature risk management practices
We openly discuss potential risks and quickly tweak the development process to minimize schedule variations and waste.
Transparent service delivery
We thoroughly document the development process and software and consistently share the all the necessary documents with your stakeholders.
We vary the frequency, means, level of detail, and format of communication depending on your stakeholders' preferences.
Check Out Our Software Development Steps
1
Planning
It takes from 2 weeks to:
Document key business processes and how they're covered with existing software.
Elicit business needs and concerns.
Evaluate risks of new software introduction, e.g., impact on business processes, and plan risk mitigation measures.
Draw up high-level functional and technical software requirements.
Prepare the list of software features and integrations.
Draw up a project roadmap and major milestones.
For commercial software products, it additionally takes from 3 weeks to:
Conduct competition analysis (competitors' product features, pricing & monetization models, customer feedback analysis, customer acquisition strategy analysis, product efficiencies and drawbacks).
Analyze the needs and wants of the target audience and create a product concept.
Define product differentiation and formulate a unique selling proposition for a product to stand out from the competition.
Describe obstacles that can hinder entering a given market or industry sectors (including regulatory barriers) and decide how to address them.
2
Business case composition
It takes from 1 week to conduct cost-benefit analysis, estimate NVP, ROI.
3
It takes from 2 weeks to 3 months to:
Define app architecture, techs, data flow and integration points.
Note: If possible, ScienceSoft will re-use parts of your existing enterprise systems rather than develop new software modules, for lower cost and higher reliability of your software.
Conduct UX research, outline personas and key user scenarios, prepare user journey maps.
Create wireframes and clickable prototypes.
Conduct visual identity analysis, prepare design concept, create a branded UI kit with ready-to-use components (icons, buttons, colors, fonts, etc.), animations, specifications and assets for developers.
Note: We recommend investing in the unique, sophisticated UI design only if the design is a competitive product advantage. Otherwise, we use simple themes and focus on software functionality.
4
MVP launch (upon request)
The delivery of the first working version of enterprise software takes from 1 month. The first working version of software product can be delivered in ~ 2 months.
5
Development and testing
Agile delivery of new software parts in 2-week releases. Continuous safe minor releases via automated CI/CD pipelines.
Analysis of emerging needs and the release planning.
Approving the release scope.
Delivering and reviewing mockups.
Developing and testing the approved software part, migrating the developed software part to the staging and production environment.
Getting feedback from a project sponsor and users on the results of the release.
Reviewing the results of the completed release and approving the scope of the next release.
Note: Small, well-defined projects can be delivered in a linear mode with one major release.
6
Deployment (and 3-month maintenance)
Conducting user acceptance testing (UAT).
Establishing software monitoring processes.
Defining new roles and responsibilities for application support in your and our teams.
Note: ScienceSoft recommends trial implementation for a limited number of users to minimize possible downtimes in production. Trial stages usually take up to 1-3 months.
7
Project handover / continuous support (on demand)
Conducting project evaluation.
Performing knowledge transfer to your in-house IT team/other vendors.
Providing the final report and requesting your confirmation for the project closure.
Reliable Techs & Tools We Are Proficient In
Choosing an Optimal Pace for Your Project
Scrum development
Software development is done in Sprints, 2–3-week iterations with identified granular goals and backlogs. We ensure process transparency via sprint planning meetings, daily stand-ups, sprint review (and demo), retrospective, backlog refinement (grooming).
Details
Best for: any product development project with a need to test the idea, midsize projects in custom software development where software requirements cannot be accurately defined, incremental development of large complex software (which is easy to divide into small functional parts) to start getting value fast.
Kanban development
The work is done in very short Sprints, often daily. Meetings are held daily or once in 2 days to follow the progress and prioritize next steps. We use the Kanban Board for a clear representation of all project activities, responsible persons, and progress.
Details
Best for: software support and evolution projects.
Waterfall development
Each next chunk of work is done when the previous one is finished and approved by the stakeholders. The approach demands due diligence at the investigation and planning stage to have all requirements and risks covered.
Details
Best for: small and midsize projects with clearly defined and unchanging requirements, projects requiring formal approvals (governmental projects and projects for big corporations), projects with strict compliance requirements.
For many projects it makes sense to use a combination of approaches or switch from one to another depending on the project stage. In our practice, the most common scenarios are 'Waterfall -> Scrum', 'Scrum -> Kanban -> Scrum'. Since switching to a new methodology entails new tools and new processes, a pre-switch intro meeting or mini-training should be conducted by the vendor to keep project running effectively from day one.
Costs of Software Development Services at ScienceSoft
Major cost factors:
Application type (web, mobile, desktop); number of platforms and OS versions supported.
The number and complexity of application features.
The number of user roles.
The number and complexity of integrations with third-party systems.

Application availability, performance, security, latent capacity and scalability requirements.
Special features required (e.g., ML-based).
Uniqueness and complexity of the UI design.
From ScienceSoft's experience, the cost of software development services may range from $30K–$150K+ (building a mobile app of average complexity) to $800K–$4M (creating a large-scale system powered with big data and AI). >> see our sample ballpark estimates
All about our Software Development
<![endif]--> <![endif]--> <![endif]-->