ScienceSoft's Awards and Recognitions
For over 33 years, ScienceSoft has supported businesses with high-quality IT services. We help enterprises leverage technologies to keep business processes optimized and bring on digital transformation. We assist product companies with delivering selling software products to the market.
We take pride in being consistently recognized by independent organizations as a trusted and reliable IT services provider, employer and software development company.
Business Excellence
2023

ScienceSoft received the 2023 North American Enabling Technology Leadership Award in the medical devices connectivity industry from Frost & Sullivan.
Annually, Frost & Sullivan's Enabling Technology Leadership Award is given to the company that applies innovative technology to improve existing products and services and elevate the customer experience.
The International Association of Outsourcing Professionals (IAOP)® listed ScienceSoft among the best outsourcing service providers in their 2023 Global Outsourcing 100® list for the 2nd year in a row.
IAOP invites companies to submit their applications and performs an independent assessment of the candidates based on the customer references, awards, certifications, programs for innovation, and corporate social responsibility.
ScienceSoft was recognized as a Healthcare IT Services Market Leader in Quadrant Knowledge Solutions' 2022 SPARK Matrix.
Quadrant Knowledge Solutions is a global consulting firm conducting yearly market research focused on digital trends and new technology opportunities in industries like healthcare, retail, ecommerce, BFSI, logistics, and more.
ScienceSoft's RPM solution won the Best Healthcare Technology Solution Award 2022 from Health Tech Digital.
Health Tech Digital Awards is aimed at celebrating the most remarkable IT initiatives across 22 categories. The competition is held by Health Tech Digital magazine, a trusted UK news outlet covering medical technology news.
ScienceSoft USA Corporation is listed among The Americas' Fastest-Growing Companies 2022 by the Financial Times.
The Financial Times is one of the world's leading business news organizations, recognized internationally for its authority, integrity and accuracy, specializing in publishing and analyzing news from the world of finance and business.
ScienceSoft was ranked third in the Top 10 Healthcare Software Companies to Trust in 2022 list drawn up by SoftwareWorld.
SoftwareWorld is one of the leading B2B software review sites. SoftwareWorld listings are based on unbiased research of user satisfaction reviews and ratings, social media and online presence, and more.
International Association of Outsourcing Professionals (IAOP) included ScienceSoft in their Global Outsourcing 100 list.
The Global Outsourcing 100 rating is pulled from the applications submitted by outsourcing service providers around the world. The candidates are evaluated at an independent board meeting of IAOP members with vast experience in selecting outsourcing providers for their organizations. They consider such criteria as professional certificates, awards and business outcomes of the customers brought by outsourcing providers under evaluation.
ScienceSoft was featured in the list of Top Software Development Companies in USA in 2022 by Techreviewer.
TechReviewer is an analytics hub that carries out studies and publishes lists with the best software development companies in various business domains based on market research and analysis.
ScienceSoft was #4 on the list of Top Java Development Companies in 2022 by Superbcompanies.
Superbcompanies is an independent market research and analytic platform that analyzes performance, service offering, expertise, achievements, and growth speed of IT companies to form their lists.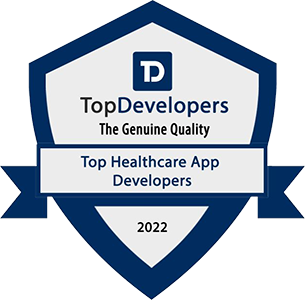 ScienceSoft was ranked third in the Top Health & Fitness App Development Companies & Healthcare App Developers list compiled by TopDevelopers in January 2022.
TopDevelopers.co is a web platform that collects, analyzes, and shares information on leading IT service providers. The Healthcare App Developers ranking is created annually based on the solid research of the software development companies experienced in the healthcare domain.
The Manifest names ScienceSoft among the most reviewed software development companies in Dallas.
The Manifest is one of the market research agencies that monitors and assesses the service quality of different software development providers and shortlists the best ones.
ScienceSoft was featured in the lists of the world's Top 1000 and Top B2B IT service providers by Clutch.
Clutch is known as the premier ratings and reviews platform for buyers of B2B services. Its unbiased ranking is based on a unique methodology that incorporates multiple data points to compare industry leaders.
ScienceSoft was included in 2021 Lists of Top Enterprise App Development Companies and Top App Developers in Texas by Techreviewer.
ScienceSoft's CEO, Nick Kurayev was featured in The Consulting Report's Top 50 Consulting Firms' CEOs of 2021. Nick shares the list with the executives of IBM, Accenture, PwC, and Deloitte Consulting.
The Consulting Report (TCR) issues awards and nominations that are recognized among CTOs, CIOs, and investors alike. TCR takes great care in selection of its awardees, and their decisions are widely trusted as well-grounded and unbiased.
The Manifest ranked ScienceSoft among the most reviewed web development companies.
ScienceSoft was featured in three categories of the International Association of Outsourcing Professionals (IAOP) Global Outsourcing 100 rating – Top Customer References, Top Awards & Certifications, and Top Programs for Corporate Social Responsibility.
ScienceSoft was selected as a finalist of the 2021 IBM Beacon Award for Outstanding Security Solution. This recognition was awarded to ScienceSoft's QLEAN App Suite by a panel of judges, including cybersecurity industry specialists, IBM executives, and analysts.
MobileAppDaily featured ScienceSoft in Top Healthcare Mobile App Development Companies of 2021.
MobileAppDaily is a media portal that analyzes top vendors of medical app development services based on extensive research of the vendors' relevant service offering and customer feedback on cooperation with the shortlisted medical mobile app development service providers.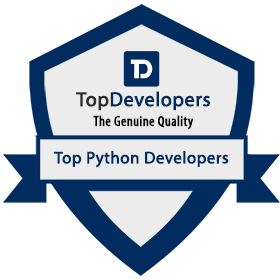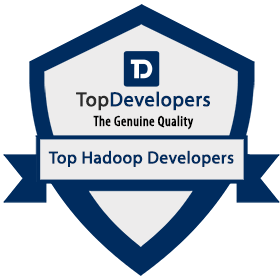 TopDevelopers.co included ScienceSoft in four lists – Top Python Developers, Top Augmented Reality App Developers, Top Microsoft Big Data Developers, and Top Hadoop Developers.
ScienceSoft was featured in four Digital.com 2021 Lists – The Best Managed IT Services Providers, The Best Custom Software Development Companies, The Best Cloud Consulting Companies and The Best Custom Software Development Companies in Dallas.
Digital.com is an independent review site founded in 2015 that helps users find suitable tech tools to start or scale SMEs. Digital.com uses ML-enabled analysis of thousands of customer opinions posted on social media apps to form their lists.
ScienceSoft was featured in the list of Top Software Testing Companies by SuperbCompanies.
SuperbCompanies is a research portal that provides ratings of IT companies. The SuperbCompanies rankings highlight companies that offer advanced solutions in different categories (e.g., software development, software testing, etc.) for businesses all over the world.
Clutch featured ScienceSoft in the list of Top IT Services Firms and Top 1000 B2B Providers Globally, as well as named us No.1 in the lists Top AWS Partners, Top Azure Consultants, Top Salesforce Consultants.
International Association of Outsourcing Professionals (IAOP) selected ScienceSoft for the Global Outsourcing 100 rating in two categories – Top Customer References and Top Awards & Certifications.
TechReviewer put ScienceSoft first in the list of Leading QA and Software Testing Companies.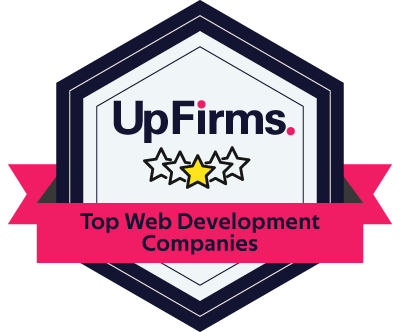 UpFirms.com included ScienceSoft is the list of Top Web Development Companies.
UpFirms.com is one of the leading full-fledged B2B platforms with reviews, ratings & rankings. One of their highlights is collecting reviews directly from a company's clients.
SoftwareWorld included ScienceSoft in four lists – Top 50+ Custom Software Development Companies, World's Top 50+ Mobile App Development Companies, World's Top 30+ Web Design & Development Companies, Top 30+ U.S. Based Mobile App Development Companies.
TopDevelopers.co featured ScienceSoft among the Top Custom Software Development Companies, Top Big Data Analytics Companies, and Top Python Developers.
Clutch featured ScienceSoft in the top 15% on the Clutch Top 1000 Companies List.
ScienceSoft was featured in Forrester's Now Tech overview as a recommended custom software provider.
Forrester Research is one of the leading research and advisory firms in the world with 27 locations across the US and Europe. Forrester Research creates technology research reports, provides advisory services and holds technology conferences.
The Silicon Review included ScienceSoft in the list of 50 Most Admired Companies of The Year 2019.
The Silicon Review is an online and print community for business & technology professionals. The community includes top-level executives – CEOs, CIOs, CTOs, IT VPs and managers – along with numerous IT professionals.
Business of Apps mentioned ScienceSoft among the Top Mobile App Development Companies 2019.
Business of Apps is a UK-based provider of world-class analysis and data for app businesses. The Business of Apps is operated by Soko Media, which also operates the App Promotion Summit series of events and the App Growth Awards.
TechReviewer.com featured ScienceSoft among Top 50 Leading US Software Development Companies in 2019 and Top 30 IoT Development Companies.
CIO Applications Magazine put ScienceSoft first in the list of Top 25 Cyber Security Companies in 2019.
CIO Applications is a technology publication house from Silicon Valley famous for its CIO-100 annual awards that recognize distinguished tech innovations and input of companies worldwide.
Clutch named ScienceSoft 2018 Global IT Leader and featured as a Leading Developer, a Leading IT and Services Company, and one of Clutch 1000 Companies.
The Silicon Review put ScienceSoft at the top of 10 Fastest Growing Data Analytics Companies in 2018.
ScienceSoft featured among 10 Fastest Growing IoT Companies by the Silicon Review.
Clutch featured ScienceSoft in the lists of Top Software Developers and Top E-Commerce Developers.
Ernst&Young recognized ScienceSoft as a Fastest-Growing Company – 2014.
Ernst&Young (EY) is a global leader in assurance, tax, transaction and advisory services. The EY Entrepreneur of the Year contest is considered the world's prestigious award in entrepreneurship. The program embraces 145 cities in more than 60 countries.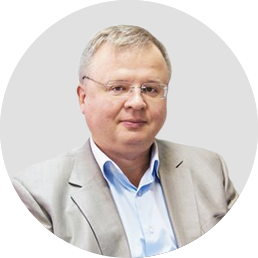 Nick Kurayev
ScienceSoft's CEO shortlisted for EY Entrepreneur of the Year 2014 Award.
Read about EY Award
Ernst&Young (EY) is a global leader in assurance, tax, transaction and advisory services employing 4,800 professionals.
The Entrepreneur of the Year Award by EY held since 1986 recognizes the achievements of innovative entrepreneurs from more than 60 countries worldwide, to encourage business activity and economic growth and to identify the role models for a future generation of businessmen.
Uladzislau Murashka
Certified Ethical Hacker and Penetration Testing Consultant at ScienceSoft, was featured together with Kevin Mitnick, one of the greatest cybersecurity experts, in the Digital Guardian's post.
Andrei Mikhailau
Software Testing Director at ScienceSoft, included in the list of Top 2020 QA Experts & Influencers together with well-known testing gurus – Richard Bradshaw, Angie Jones and Joe Colantonio.
Our Award-Winning Projects
ScienceSoft's QLEAN, a health check framework for QRadar
Named a finalist for IBM 2020 Beacon Awards in the Outstanding Security Solution category.
QLEAN is an off-the-shelf automated tuning, optimization and health assessment tool that delivers a 360-degree view of IBM QRadar SIEM and conducts a thorough analysis of multiple QRadar deployment parameters including performance metrics, quality of incoming data and system settings. QLEAN provides a detailed QRadar health check report and actionable recommendations for any necessary fixes and enhancements.
Global clients include Fortune 500, The Forbes Global 2000, TOP 10 MSSPs, Government and Law Enforcement agencies.
Read about IBM 2020 Beacon Awards
The IBM Beacon Awards recognize business partners that have created exceptional solutions using IBM products and services. Finalists and winners are selected in such categories as Hybrid Cloud, Data & AI, Blockchain, Infrastructure, Analytics, Security, etc. by a board of IBM judges based on their cutting-edge innovation, excellence, and impact throughout IBM ecosystem.
ScienceSoft's iOS and Android mobile banking apps for one of the major European banks
Awarded gold in The Best Mobile Banking for iOS – 2015 category and The Best Mobile Banking for Android – 2015 category and silver in The Android Mobile App – 2014 category by Infobank.
Infobank.by is a financial and analytical portal covering all major events from the world of finance in Europe. Infobank.by is dedicated to the idea of financial literacy and takes a proactive stand in its promotion.
Publications in the Media
<![endif]--> <![endif]--> <![endif]-->