ScienceSoft and AWS: Individually superior. Together unmatched
ScienceSoft offers end-to-end services to deliver AWS-based solutions that drive digital transformation and bring enterprise-wide business value.
5 years as an AWS partner

An official AWS partner since 2017

Implementing efficient big data solutions since 2013

Ensuring exceptional frequency and reliability of releases since 2013

Driving IoT innovations across 10+ industries since 2011

19 years in cybersecurity

Providing all-round security strategy design, testing, and monitoring since 2003

Reinventing core workflows with AI/ML since 1989
ScienceSoft is an AWS Select Tier Partner
With the status, AWS acknowledges ScienceSoft's ability to help customers take full advantage of AWS – design, build, migrate, and manage cloud solutions on AWS cloud.
Experienced in All Major AWS Technologies
Compute and Containers
Networking
Serverless
Big Data and Analytics
AWS Application Integration
AWS Application Migration
AWS Security, Identity & Compliance
Identity and access management
Network and application protection
AWS Infrastructure Management/DevOps
How ScienceSoft Makes AWS Work for You
Building web and mobile apps backed up by fast, secure, cost-efficient, and highly available cloud-native database solutions on Amazon RDS.
Building midsize data warehouses based on Amazon RDS for PostgreSQL, Amazon RDS for SQL Server.
Database migration to Amazon RDS: legacy database assessments, migrations, database modernizations.
Review of the existing database solutions on Amazon RDS.
Amazon RDS cost optimization.
Performance optimization of Amazon RDS-based solutions.
Amazon RDS security and compliance management, penetration testing.
Monitoring and operating RDS instances to ensure 24/7 availability.
Our Customers Say
ServicePulse, LLC commissioned ScienceSoft to help us develop an AI-based software product for a limited number of clients to calculate software development efficiency and customer satisfaction score. ScienceSoft's team undertook the development of our product from scratch and showed deep expertise in the .Net environment and AWS and Azure services. They delivered software in time and with the required quality. The team adhered to consistent two-way communication and regularly shared detailed project updates and recommendations on how certain functions could be implemented in a more efficient way. Also, ScienceSoft's team was proactive in offering beneficial customizations of product functionality for our clients.
Bob Penland
Managing Partner, ServicePulse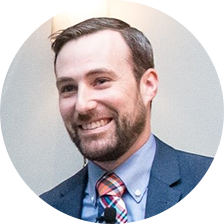 ScienceSoft has been providing an excellent level of service maintaining the application's AWS infrastructure, as well as deploying and configuring new Linux-based virtual machines and AWS cloud services, such as Amazon EC2, Amazon RDS, Amazon S3, Elastic Load Balancing, Amazon ElastiCache, Amazon Route 53, and many more. During our cooperation, ScienceSoft's team has built a fault-tolerant and highly available application infrastructure with automatic crash recovery capabilities, which makes our web application stable and high-performing.
Gordon Seipold
CEO, 3steps2web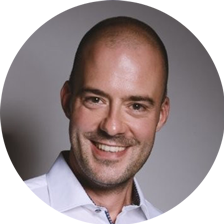 We entrusted ScienceSoft with the development of our web application for AWS cloud users to gather cloud instance monitoring metrics. ScienceSoft's team provided a full cycle of software development service including business analysis, design, development, DevOps and testing. They performed manual testing of the web application and its notifications. Thanks to their solid experience in agile development, our web app was deployed in just 4 months. ScienceSoft proved to be a reliable and highly professional software development vendor, we would definitely turn to them for our future projects.
Oisín Curran
CEO, Odyssey Validation Compliance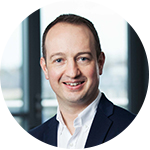 ScienceSoft's DevOps engineers helped us optimize our Amazon Web Services (AWS) infrastructure and set up a continuous software delivery process. The team is very professional, well-organized, and is always on top of the finer details. We're impressed by their passion for solving problems and implementing improvements. This is exactly what a long-term, harmonious partnership should look like.
Sean Snider
COO, Upstream Works Software

We hired ScienceSoft's cybersecurity team to validate the security of our external and internal corporate networks. ScienceSoft's cybersecurity experts helped us build a plan for two penetration tests: (1) review of our corporate networks and (2) review of our cloud AWS services. In their review of our AWS services (Identity and Access Management (IAM), VPC Service Controls, AWS Config, CloudTrail, etc.) they checked the security of cloud environment configurations and our corporate data stored in the cloud and the effectiveness of our security practices in AWS. After that, we received another report with clear recommendations on how to enhance the cybersecurity of our AWS environment. We were very satisfied with the professional, timely, and friendly service and we greatly appreciate their help in securing our networks. We eagerly recommend ScienceSoft as a strong cybersecurity partner.
Joel B. Cohen
President, USPlate Glass Insurance Company
Our Featured Stories on AWS
30,000+ events per second
1 million devices
IoT Application for Pet Tracking
Apache Kafka, Apache Spark, Amazon RDS, AWS ELB
Processing 1,000 of different data formats
Analysis of almost 30,000 attributes
Big Data Analytics for Marketers
Apache Hadoop, Apache Hive, Apache Spark, AWS Storage
Order management automation
Warehouse management automation
Digital Transformation of the Phytotherapeutic Business
AWS SNS, AWS SQS, MySQL, MongoDB
Up to 100 code changes a day
Compatibility with multiple clouds
CI/CD Implementation for a Smart Retail Digital Signage Solution
AWS, Drone CI, Kubernetes
36% fewer registered service requests
97%+ user satisfaction
.NET AWS Lambda, AWS SNS, AWS S3
L2, L3 Support of a Marketing Campaign Management Solution
AWS CloudFormation, AWS EC2
Using AWS to Transform Every Major Industry
We've excelled our experience in a wide range of industries to bring valuable insights and provide our customers with the truly beneficial solutions.
The Financial Times Includes ScienceSoft USA Corporation in the List of Americas' Fastest-Growing Companies 2022
ScienceSoft is one of 500 companies with the highest compound annual growth rate in revenue. This achievement is a result of our unfailing commitment to provide high-quality IT services and find best-value solutions to clients' needs.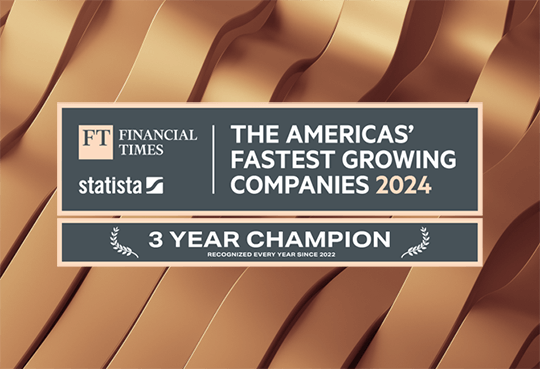 Need to Talk to Certified AWS Experts?
ScienceSoft is a one-stop shop for any AWS-related consulting, development, support, or optimization service. Please outline the challenge you want to discuss with us, and we will be quick to return with a tailored offer.

<![endif]--> <![endif]--> <![endif]-->