Call Center Consulting Services
ScienceSoft helps companies build from scratch or redesign existing automated call center process to optimize call center efforts and achieve higher agents' productivity, while minimizing the risks related call center implementation or its digital transformation.
Call center consulting services help build or improve the efficiency of a call center by leveraging call center automation technology. ScienceSoft's call center consulting may cover extended call centers, i.e. contact centers, involving multiple communication channels (phone, social media, live chat, etc.).
Why Opt for Call Center Consulting
You'll benefit from call center consulting services if you experience one or several of these challenges:
For companies who plan to build automated call center processes from the grounds up
Insufficient customer satisfaction with how after-purchase issues are handled.
Insufficient customer loyalty
High attrition rates.
The need to switch to digital communication channels, e.g., due to the COVID-19 restrictions.
Manual calls management is a bottleneck in increasing the frequency of contact.
For companies who need to optimize/revamp their existing call center
Low call center efficiency.
Low agents' productivity.
Agents are overloaded with calls, which leads to contact and client loss.
No unified working toolset for agents.
Lack of visibility into call center activities, performance, and customer feedback.
Failures to follow the call center regulatory compliance and privacy rules.
What You Get with Call Center Consulting Services
1
Analysis of current call center processes, if any
Processes input and output.
Involved organizational units (e.g., customer service, sales, telesales).
Process efficiency and drawbacks.
Root causes of call center performance challenges.
2
Analysis of existing software supporting call center and related activities, if any
Features being used.
Unutilized features.
Misconfigurations.
Integrations.
User roles and permissions.
3
Design or redesign of automated call center processes
BPMN/UML diagrams for revised or newly created call center processes.
Textual description and policies for revised or newly created call center processes.
A unified set of call center management practices.
High-level call center software feature list.
4
Call center solution implementation strategy based on a business case
Implementation options: a fully custom call center solution, a platform-based solution, a ready-to-use product.
5
Call center solution design or redesign based on the chosen implementation option
Call center solution architecture design.
Plan of integrations (with CRM, website, social media, etc.)
Call center solution infrastructure architecture design with security in mind.
6
Call center team training
7
Consulting support during implementation
Including a cost optimization plan.
Why Choose ScienceSoft for Call Center Consulting
34 years in software development.
10 years in customer service automation.
15 years in CRM consulting and solution implementation.
15 years of experience in ITIL-compliant IT service management.
Experience in 30 industries, including manufacturing, retail, professional services, healthcare, logistics, banking, telecoms, etc.
For the second straight year, ScienceSoft USA Corporation is listed among The Americas' Fastest-Growing Companies by the Financial Times.
Benefits of Call Center Consulting by ScienceSoft
Technology-driven consulting
To achieve effort optimization through call center processes automation and from modern technologies, e.g., chatbots, AI-driven recommendations for agents, embedded agent performance analytics, etc.
Choosing technology-related consulting over process-related consulting only, you can gain:
30-50% call center implementation cost reduction.
Minimization of implementation risks for a complex call center solution.
20-80% faster call center launch.
ScienceSoft will plan your call center implementation based on a business case, which includes:
Expected call center TCO.
Expected call center ROI, NPV.
We also offer a cost optimization plan.
Our Hallmark Call Center Projects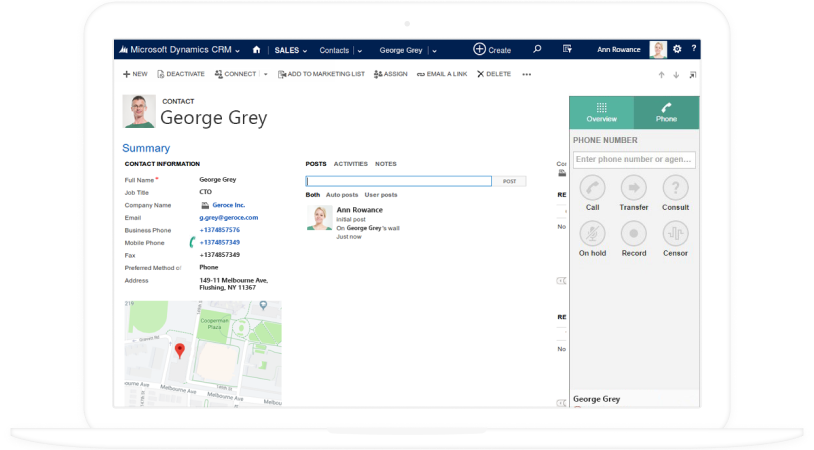 Development of a Call Center Plug-in for Microsoft Dynamics 365
ScienceSoft's team created a plug-in to integrate the contact center management application, which is used by more than 15,000 call center specialists globally, with Microsoft Dynamics 365.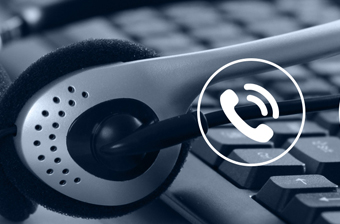 Development of Call Record Extraction and Conversion Software for a Call Center
ScienceSoft built a solution, which enables the extraction of call records from a database, converting them to convenient WMA, mp3, and Ogg formats, and playing them back using a web browser.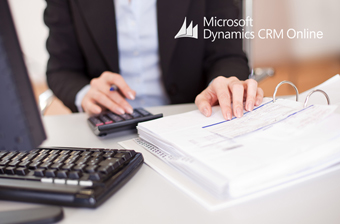 Cloud CRM Customization to Drive Sales of Accounting SaaS with 35K+ Subscribed SMEs
ScienceSoft delivered a customized cloud-based CRM solution and integrated it with the company's website and call center for end-to-end sales optimization.
Choose Your Call Center Consulting Service Option
Call center implementation consulting
ScienceSoft will:
Analyze your business needs and call center processes.
Plan the implementation of custom or platform-based call center software or ready-to-use call center software.
Timeline: 4-8 weeks
Go for consulting
Call center optimization consulting
ScienceSoft will:
Revamp your entire call center solution, or
improve certain call center processes, e.g., calls processing, workforce management, employee recruiting and training.
Timeline: 2-6 weeks
Go for optimization
Get Fitting Call Center Software for Your Business
CSAT score due to highly personalized interactions

times increased call center productivity due to call center automation

faster response for emergency customer service due to automated notifications and alerts for call center agents

customer service channel coverage: phone, email, web forms, social media.
All about Customer Relationship Management
<![endif]-->