Enterprise Asset Management Software
Key Features, Integrations, Success Factors, and Costs
Enterprise Asset Management Software: the Essence
Asset-intensive companies use enterprise asset management (EAM) software for planning, inspection, use optimization, and maintenance of their physical assets (vehicles, equipment, pipelines, etc.) throughout their life cycle. EAM software integrates with ERP, maintenance, accounting, and other business systems.
A Sample Architecture of EAM Solution by ScienceSoft
– presenting processed asset data to end users (regional, maintenance managers, production managers, technicians, etc.) to plan ongoing and strategic asset improvements.
Data storage and analytics layer
– storing 360-degree asset data (asset location, asset usage history, asset repair history, asset costs, etc.) in the raw and processed format. Building and training ML models and running analytical queries on asset data to analyze asset utilization, define root causes of asset failures, make predictions about asset performance, plan asset investments, etc.
– receiving and pre-processing asset data from the physical layer for further orchestration.
– assets with tags/sensors/barcodes.
Enterprise Asset Management Software Functionality
ScienceSoft creates EAM software with unique functionality closely bound to our clients' objectives. Here, we have summarized the features commonly requested by our customers:
Asset tracking
Tracking fixed assets (buildings, machinery, equipment, etc.), linear assets (pipelines, power lines, etc.), fleet assets (cars, trucks, rail cars, etc.).
Tracking with barcodes, QR codes, RFID tags, BLE tags, UWB tags, GPS chips, etc.
Tracking asset throughout their entire life cycle (planning, procurement, operation, maintenance and disposal).
Locating assets with visual maps.
Registering, tracking, and searching for assets by type, location, contract details, serial number, etc., for a facilitated asset auditing process.
Using mobile devices (smartphones, tablets, etc.) to track assets and access asset data for field service.
Storing asset data in a protected asset data repository to comply with regulatory requirements (e.g., ISO 55001, ISO 14224)
Asset maintenance and work order management
Tracking asset maintenance history.
Scheduling asset inspection and asset maintenance based on asset history (date of procurement, the number of equipment running hours, etc.).
Real-time sensor-based monitoring of operating equipment, machinery etc. with custom dashboards.
ML-based identification of abnormal patterns, predicting possible breakdowns and expected time to failure.
Time-based and condition-based work order creation for assets requiring repairing/replacement.
Automated work orders prioritization (based on asset criticality, asset health assessment, resource availability, etc.).
Work order tracking (tracking time spent, resources involved, etc.).
MRO inventory management
Tracking MRO inventory levels.
Spare parts utilization tracking across single/various locations.
MRO inventory demand estimation and planning based on scheduled/ forecasted maintenance activities.
Spare parts procurement based on current stock availability and the anticipated demand.
Alerting to order important inventory parts based on the inventory shortage situation.
Asset warranty and contract management
Maintaining warranty records on all purchased assets and inventory.
Alerting on the warranty agreement expiration.
Identification of warranty repairs for work order creation.
Tracking labor hours spent repairing/replacing items under warranty for warranty claims.
Asset management planning and optimization
Planning asset inspection scenarios based on asset criticality and asset degradation analysis.
Planning asset utilization scenarios based on asset availability analysis, asset investment scenarios and maintenance strategies.
Planning asset investment, including for procurement of new assets, based on asset life cycle cost analysis and asset criticality.
Planning and scheduling asset modernization/ replacement/ disposal based on asset utilization analysis, asset health and criticality assessment, asset depreciation schedule.
Developing corrective and preventive maintenance strategies for different asset classes (critical, important, ordinary).
Asset maintenance strategy optimization based on maintenance pipeline analysis, planned maintenance scheduling accuracy, etc.
Valuable Integrations for Enterprise Asset Management Software
To ensure timely and accurate collection of asset-related data and eliminate double data entry across disparate systems, ScienceSoft recommends integrating EAM software with the following corporate systems:
Enterprise resource planning (ERP) system: for facilitated planning of asset procurement/replacement/disposal, production processes enhancement due to accurate asset allocation to production activities, etc.
Asset maintenance software: to automatically send any asset issue or repair/replacement tasks to the asset maintenance system for a streamlined asset maintenance process.
Accounting software: automated loading of asset data for accurate financial statement and tracking of fixed asset depreciation.
Geographic information system (GIS): to provide field workers with the up-to-date geospatial asset data for optimized asset utilization, streamlined asset maintenance/replacement, etc.
Environmental health and safety (EHS) software: to minimize environmental health and employee safety risks by providing timely asset data to EHS for a facilitated asset safety inspection.
What Determines Enterprise Asset Management Software Success
ScienceSoft's consultants recommend that the following important factors should be covered to maximize ROI of EAM solution.
EAM software integration flexibility

To reduce development costs and facilitate the automation of asset planning, optimization and maintenance processes, an EAM system has to seamlessly integrate with your business-critical software (ERP, maintenance software, accounting software, etc.).

Advanced analytics and reporting capabilities

For receiving AI-driven insights into root causes of asset abnormalities, key drivers of asset costs, predictive maintenance efficiency, etc. in the form of interactive visuals in near real-time.

Mobile-friendliness

Equipment technicians, production managers, etc. have to quickly connect to the EAM solution anywhere and from any device to access asset data required for asset repairing/replacement and upgrade.

Secure and compliant EAM data storage

To prevent asset data leaks that may result in serious legal and financial consequences, introduce data security measures to your centralized asset data storage, such as data encryption and role-based access control, and conduct regular vulnerability assessment and penetration testing of the EAM system.
EAM Software Implementation: Success Stories by ScienceSoft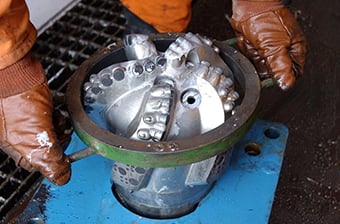 Defect Recognition Software for an Oil Drilling Equipment Manufacturer
Optimized drilling equipment condition monitoring.
Timely detection of emerging drill bit defects with ML and visual recognition algorithms.
ML-based recommendations on an optimal date for drill bit replacement and maintenance.
Customer's benefit: reduces drill bit inspection time, minimized downtime and decreased costs of equipment maintenance.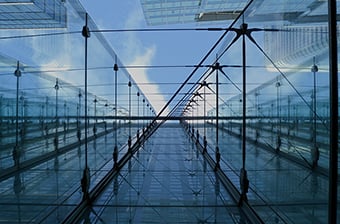 An IoT Solution for Construction Health Monitoring
Real-time monitoring of essential construction health parameters with sensors installed on the key elements of a building.
Automated notifications for operators on a sensor failure or a construction defect.
Customer's benefit: streamlined technical control and increased safety of constructions and complex engineering objects.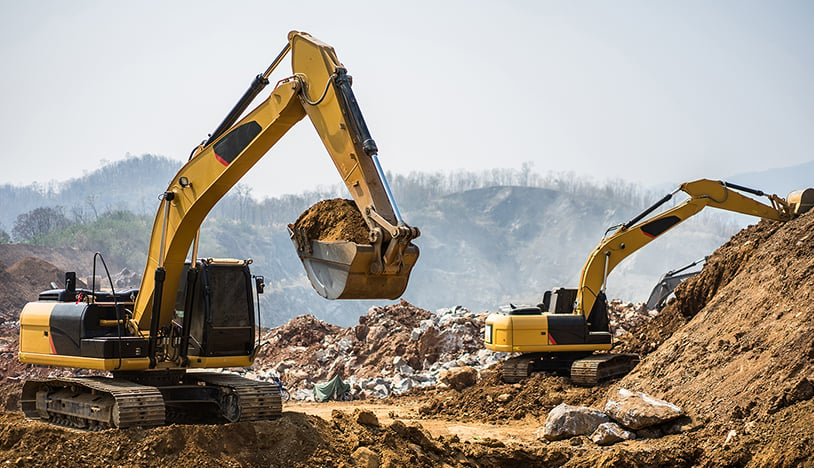 Fleet Maintenance Software
Real-time role-based dashboards to monitor and control fleet.
Automatic inspection/availability checklists for each equipment type.
Push notifications for critical events.
Automatic maintenance remainders and maintenance completion reports.
Customer's benefit: increased efficiency and reduce downtime of fleet maintenance, minimized risk of human error, simplified compliance with local labor and safety regulations.
Enterprise Asset Management Software: Investments and ROI
Based on ScienceSoft's experience, the cost of implementing enterprise asset management software for a midsize business may vary between $150,000 and $300,000, depending on the solution complexity, the number of users and their roles, and required integrations.
Key financial outcomes
EAM software can bring up to 20% reduction of total asset life cycle costs due to:
| | |
| --- | --- |
| | Reduced production downtimes with preventive asset maintenance based on asset history tracking and analysis. |
| | Maximized asset lifespan and rationalized asset expenditure with continuous asset performance monitoring, proactive servicing, asset risk management optimization, etc. |
| | Reduced operational costs with accurate forecasting of asset maintenance activities and reliable work order scheduling. |
Enterprise Asset Management Platforms Worth Consideration
Dynamics 365 Asset Management
ScienceSoft recommends
Description
Asset Management is a module in Dynamics 365 Supply Chain Management. The product is positioned in the Major Players category in 2020-2021 IDC MarketScape for SaaS and Cloud-Enabled Asset-Intensive EAM Applications.
Features
Monitoring activity and tracking location of various types of physical assets (machines, production equipment, vehicles, etc.).
Asset costs tracking for managing the estimated and actual asset maintenance costs, asset depreciation, asset investment planning, etc.
Asset KPIs monitoring for measuring asset effectiveness throughout the life cycle.
Asset performance forecasting and maintenance scheduling.
Reactive, preventive and predictive asset maintenance.
Asset maintenance schedules and checklists.
Automatic and manual work order creation.
Spare parts tracking and management (planning, procuring, utilizing, etc.).
Cloud and on-premises deployment.
Pricing
Dynamics 365 Supply Chain Management – $180/user/month (for up to 100 assets per tenant).
SAP Enterprise Asset Management (EAM)
Description
A leader of the IDC MarkerScape Worldwide SaaS and Cloud-Enabled Asset-Intensive EAM Applications Vendor Assessment.
Features
Real-time asset location and asset utilization tracking with interactive visualization, location maps, etc.
Centralized asset data storage with 360-degree asset data (asset performance, asset usage, accounting costs, asset warranties, asset risks, etc.).
Asset condition monitoring, AI-based asset preventive maintenance and inspection schedules.
Automatic work order creation and scheduling based on resource/equipment availability.
Built-in BI module for pre-built/custom report generation (asset location, asset status, asset work orders, etc.) and statistical tools for asset modeling, asset scoring and visualization, etc.
Asset risk and criticality assessment, failure mode analysis.
A mobile version is available.
Cloud-based deployment.
HxGN EAM
Description
A leader in Verdantix Green Quadrant of EAM software.
Features
Companies using HxGN EAM see around 20% reduction in inventory carrying costs and 50% reduction in purchasing process costs.
Asset tracking and activity monitoring.
Hundreds of predefined reports and a possibility to build custom versions.
Preventive and predictive asset maintenance.
Work order management and scheduling.
Asset procurement and supplier management.
Contract/license management.
Enhanced compliance with standards and regulations (HIPAA, FDA, etc.) with built-in asset data validation.
Built-in guidelines and alerts for environmental health and safety.
Support for all mobile devices, screen sizes, and operating systems.
IBM Maximo
Description
A recognized leader of Gartner Magic Quadrant for Enterprise Asset Management Software.
Features
Asset activity monitoring and location tracking based on barcoding and RFID.
AI-powered financial and performance analytics.
Asset procurement and contract management.
Preventive and predictive asset maintenance.
Work order management.
Cloud and on-premises deployment.
Support for mobile capabilities.
Custom Enterprise Asset Management Software
The majority of EAM software products have extensive customization capabilities. Still, there are cases when custom EAM software is worth considering, for example:
Packaged EAM solutions are not sufficient for handling your complex interconnected workflows effectively (e.g., managing assets across various locations), which significantly lowers their ROI.
Your solution requires case-specific functionality (e.g., advanced analytics capabilities, highly customizable reporting capabilities, etc.).
Pricing of many packaged solutions depends on the number of assets managed/users, thus developing a custom enterprise asset management solution may be more cost-effective.
Your EAM solution needs to meet specific compliance and security requirements (e.g., in the defense industry, government sector).
Enterprise Asset Management Software Implementation
With 33-year expertise in software development, ScienceSoft helps companies streamline their asset life cycle and cut operational costs with EAM solutions tailored to specific business and industry needs.
Asset management needs analysis.
EAM solution conceptualization.
(for platform-based solutions) Choosing a fitting EAM platform and laying out the customization scope.
(for custom solutions) Outlining the optimal EAM solution architecture and tech stack.
EAM solution implementation planning (risk management planning, defining KPIs for measuring EAM software quality, etc.).
Business case creation including cost estimation, time budget estimates.
Go for EAM consulting
EAM software implementation
Asset management needs analysis and elicitation of EAM software requirements.
EAM solution conceptualization.
(for custom solutions) EAM software architecture design.
EAM software development/customization.
EAM software integration into the existing infrastructure (ERP, accounting software, etc.).
EAM software quality assurance.
After-launch support and optimization.
Go for EAM implementation
About ScienceSoft

ScienceSoft is an IT consulting and software development company headquartered in McKinney, TX. We provide asset management consulting and development services to help our clients maximize ROA, optimize asset management and planning strategies. Being ISO 9001 and ISO 27001-certified, we rely on a mature quality management system and guarantee cooperation with us does not pose any risks to our customers' data security.

<![endif]-->