SOFTWARE CONSULTING AND DEVELOPMENT
FOR YOUR DIGITAL SUCCESS
Since 1989. For millions of users. We transform businesses with powerful and adaptable digital solutions that satisfy the needs of today and unlock the opportunities of tomorrow.
Haven't found a suitable service? Type your need below!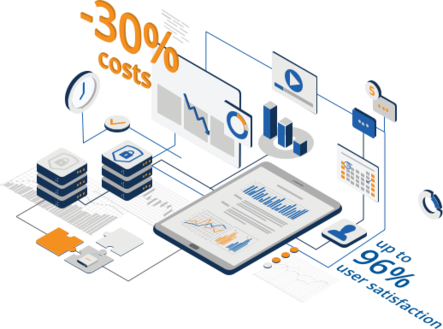 Every Part of Your IT Ecosystem. Taken Care Of.
Comprehensive care your cloud or on-premises infrastructure and applications:
Consulting
Implementation
Management and support
Security
Help desk services
Migration
Solutions We Deliver
We IT-enable all kinds of B2B, B2C interactions and internal operations.
Technologies and Platforms We Work With
Machine learning
Programming languages
Frameworks
Libraries
Cloud services
DevOps
Containerization
Automation
CI/CD tools
Monitoring
Test automation tools
Success Stories
Software Products Development for a Global Leader in Image Processing
Computer vision
ASP.NET
Visual Basics .NET
Citrix server API
Crystal Reports
Full-cycle Automation of Cancer Drug and TPN Order and Manufacturing
HEALTHCARE
Java 8
SpringBoot 2.1
WebFlux
Kubernetes
Development of Java Back End for a Hotel Guest Self-Service Application
REACTIVE PROGRAMMING
.NET
WCF
ASP.MVC
TeamCity
Modernization of SaaS Gaming Platform to SOA
PRODUCT DEVELOPMENT
Microsoft Dynamics 365
Magento 2
iOS 9-11
Android 7-8
Managed Testing Services for US Multi-Industry Corporation
QA AND SOFTWARE TESTING
Our Customers Say
Mikhail Anfimau
Senior Solution Architect, Leo Burnett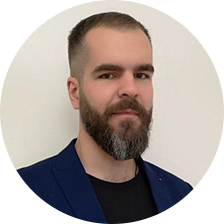 ScienceSoft proved to be a professional service provider from the outset. We appreciate their proactive approach and ability to suggest improvements to a prospective solution on both architectural and business levels. We know we can always rely on ScienceSoft's various competencies when our clients require quality software which would facilitate their business success.
Jan Banda
Director, Lixar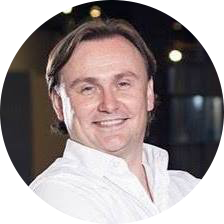 ScienceSoft offers a high caliber of resources skilled in Microsoft Azure .NET, mobile and Quality Assurance. Over the past three years, Lixar was very pleased with the service provided by ScienceSoft development teams and executive management. For accelerated project timelines which require skilled resources, ScienceSoft is a company that your team should consider.
Juhani Onkalo
Head of eBanking, Tieto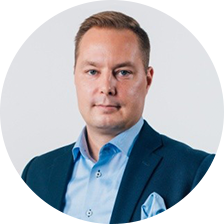 ScienceSoft powered Tieto with a competent team to develop products for banking services. The team has been delivering results within budget and time. I'm absolutely satisfied with the quality of their services, their development skills and responsibility as well as the way they manage communication with us and our clients. I fully recommend ScienceSoft as a reliable IT partner!
Roman Haraja
Tooling Engineer, Edgewell Personal Care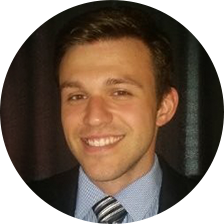 Our original site demanded a lot of manual effort. We asked ScienceSoft to clean up the design and make our site more user-friendly. ScienceSoft understood and implemented everything I requested. They never pushed back on any of my requirements. Instead, they managed to accomplish all of my requirements. We're very satisfied.
Kaiyang Liang Ph.D
Professor, Miami Dade College
ScienceSoft's team proved their mastery in a vast range of big data technologies we required: HDFS, Apache Hive, Apache Oozie, Apache Spark, Apache ZooKeeper are just a couple of names. Special thanks for supporting us during the transition period. Whenever a question arose, we got it answered almost instantly. We would certainly recommend ScienceSoft as a highly competent and reliable partner.
John Andersson
Founder & CEO, Peek-A-Boo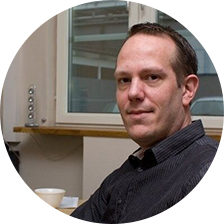 Over the past 10 years we've worked on about ten mobile app development projects with ScienceSoft. It was our first encounter with an outsourcing company. The relationship turned out to be very good, so we saw no need to look for other suppliers.

ScienceSoft is a professional and dedicated company. We would certainly recommend ScienceSoft as a highly skilled and reliable technology partner.
Bob Penland
CTO, TruMethods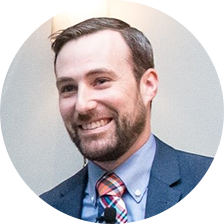 With ScienceSoft, we've been able to reduce our development costs and decrease the timeline on new features and updates. ScienceSoft's attention to detail in how everything is documented and communicated is by far the best of any agency that I've worked with. The communication and agreement process when starting a new project has been by far the easiest to handle and most professional I've seen.
And that's not all. Follow the link for more stories from our customers.
Industry Expertise
We've excelled our experience in a wide range of industries to bring valuable insights and provide our customers with the truly beneficial solutions.
Recognitions and Partnerships
<![endif]--> <![endif]--> <![endif]-->