Business Process Management Consulting
An IT consultancy having 34 years of experience in the industry, ScienceSoft helps companies achieve fast, error-free, and easily managed business processes.
Business process management (BPM) consulting covers the analysis and redesign of business workflows, as well as the design, development, integration, customization, and support of BPM solutions. BPM consulting can help a company improve and standardize business processes, which results in reduced human error and no process gaps, as well compliance with government, industry, and internal regulations.
BPM Software Architecture
Below, ScienceSoft outlines a sample architecture of BPM software that we can deliver:
Key Features of BPM Solutions ScienceSoft Delivers
Intuitive visual representation of a business process.
Drag-and-drop process management form designer.
Managing and editing business processes including assigning and reassigning tasks, deleting items, changing an item's status to 'Completed', editing process forms, and more.
Document approval workflows and real-time collaboration on process-related documents.
Sharing process-related documentation and information across an organization via instant messaging, discussion boards, and other collaboration tools.
Real-time process monitoring and reporting
Tracking process-related data in real time (e.g., process status, step, duration) and automated generating of relevant reports.
Process analytics and optimization
Detecting process bottlenecks based on collected process-related data (e.g., average process step time, the number of rejected tasks) and getting valuable insights on how to improve process efficiency.
A capability to quickly suggest, approve, and implement changes to the course of a business process to adjust to the changing business needs.
Connection of BPM solution with corporate systems (e.g., ERP, CRM, HRMS, DMS, PM) and diverse data sources (e.g., databases, email services) for simplified data sharing.
Detailed authorization rules that govern access of certain BPM software user groups to certain process forms and other process-related information.
Why Choose ScienceSoft as Your BPM Consulting Partner
34 years in data science and AI.
18 years in BI and data visualization.
10 years in DevOps.
Strategic partnerships with Microsoft, AWS, and Oracle.
Expertise in software consulting and development for 30+ industries, including BFSI, telecom, healthcare and manufacturing.
Our excellence in business process improvement is proven by our inclusion in the top 10% service providers by Aciety.
ISO 9001-certified quality management that allows us to implement projects fully meeting our customers' quality expectations.
Guaranteed security of customers' data we access proved by ISO 27001 certificate.
Compliance with HIPAA, GAMP, PCI DSS, and other regulations.
Benefits of BPM Solutions by ScienceSoft
Fewer errors.
More time spent on high-value tasks rather than manual data entry.
Less rework and task re-assignment.
Faster business processes.
Improved consistency of business process execution.
Decreased human involvement, which results in reduced labor costs.
Change management and compliance
Improved responsiveness to changing business requirements.
Improved regulatory compliance, facilitated compliance and internal audits.
Business Process Management Software: Success Stories by ScienceSoft
Technologies We Apply in BPM Consulting and Implementation
ScienceSoft's Approach to Business Process Management Consulting
In-depth analysis of your business processes
Our consultants will evaluate your current business processes, detect bottlenecks, scope the required improvements, and suggest how to drive them with the help of a BPM solution.
KPI-centered BPM consulting
We design a comprehensive KPI system to measure and improve the quality of BPM solutions and evaluate business value from their implementation.
Risk-free BPM implementation
We accurately estimate the cost of BPM launch and evaluate the economic feasibility of proposed initiatives to help you confidently plan project investments and ensure high payback.
Our consultants collaborate closely with your stakeholders throughout the project to guarantee the smooth introduction of new processes into your digital environment.
Applying 114 security controls required by ISO 27001, we safeguard the information assets that we access during the business process management project.
Upon the project completion, we provide comprehensive user training and share all the necessary software and user documentation.
The Financial Times Includes ScienceSoft USA Corporation in the List of the Americas' Fastest-Growing Companies 2023
For the second year in a row, ScienceSoft USA Corporation ranks among 500 American companies with the highest revenue growth. This achievement is the result of our unfailing commitment to provide high-quality IT services and create best-value solutions that meet and even exceed our clients' expectations.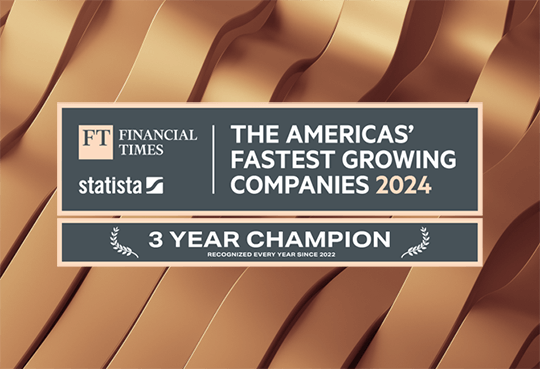 ScienceSoft's Offerings on BPM Consulting Services
BPM consulting
Analyzing your business process optimization needs.
Analyzing current business processes, their complexity and interdependencies.
Spotting improvement opportunities.
Mapping business processes to possible BPM solutions.
Suggesting and prioritizing BPM software features.
(for platform-based solutions) Selecting the best-fitting platform.
(for custom solutions) Architecture design, tech stack selection, UX and UI mockups.
BPM implementation plan, including cost and time estimation, ROI, risk mitigation steps, etc.
Planning integrations for BPM software.
BPM consulting, implementation, and support
Analyzing your business process optimization needs and the existing processes.
Suggesting ways to address process inefficiencies with digital BPM.
Elaborating on a BPM solution concept.
Eliciting technical requirements for a BPM solution.
Defining optimal BPM functionality.
UX and UI design.
Selecting and configuring off-the-shelf software or implementing a custom BPM solution.
Integrating the solution with a customer's corporate systems (e.g., ERP, CRM, HRMS, DMS, PM software) and diverse data sources (e.g., databases, email services).
Testing, including functional and performance testing.
Knowledge transfer and user training.
After-launch support and evolution.
BPM consulting, modernization, and support
Needs and the existing BPM solution.
Modernization feasibility study.
Suggesting and implementing new functionality, UX and UI improvements, introducing advanced technologies (e.g., image analysis, IoT).
Adding new integrations with third-party software.
New functionality and regression testing.
User training on new features.
Support of the modernized solution.
Pricing Options for ScienceSoft's BPM Consulting Services
Best for:
Advisory activities (e.g., BPM consulting, architecture design, project planning).
Agile BPM solution implementation.
BPM solution support.
Best for:
Feasibility study.
BPM solution implementation/modernization divided by stages (where the requirements of each stage are unlikely to change).
Gains of Business Process Management Consulting
More and more companies turn to BPM consultants to get benefits like:
speed of business operations due to automated workflows

employee productivity due to optimized business processes

customer satisfaction due to the improved service level

time spent on subprocesses due to reduced process gaps
All about Operations Management
<![endif]-->