<![endif]-->
<![endif]-->
Web Portal Development
For over 15 years, ScienceSoft's team of 180+ experts in UI design, web portal development, and testing has been building up competencies to become the right partner for your web portal project.
Our Customers Say
Harding and Carbone has been very pleased with selecting ScienceSoft as our vendor for developing a client portal for our customers.

Their professionalism, expertise, guidance, organization, and timing has been wonderful. They were also very patient with explaining their process and the next steps if we ran into any issues that we did not understand.

Amber Amescua, Director of Operations, Harding and Carbone
Our Web Portal Portfolio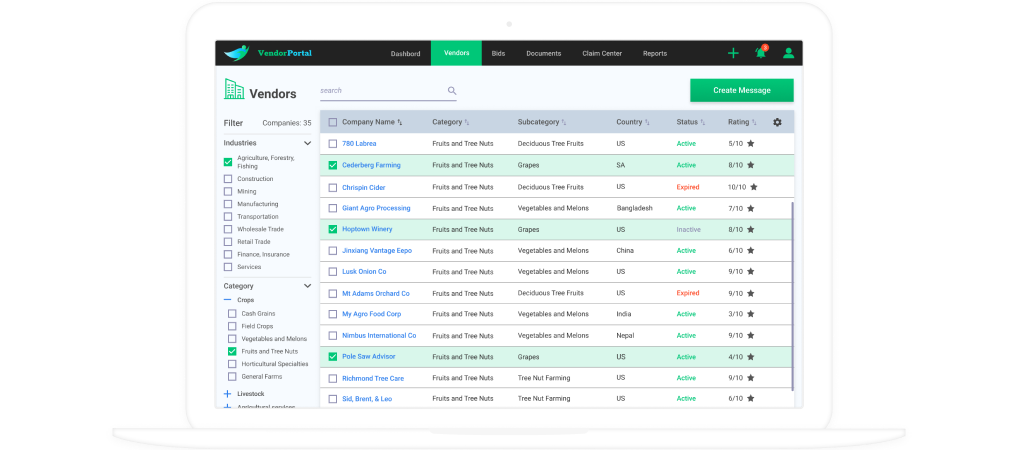 B2B Vendor Portal Demo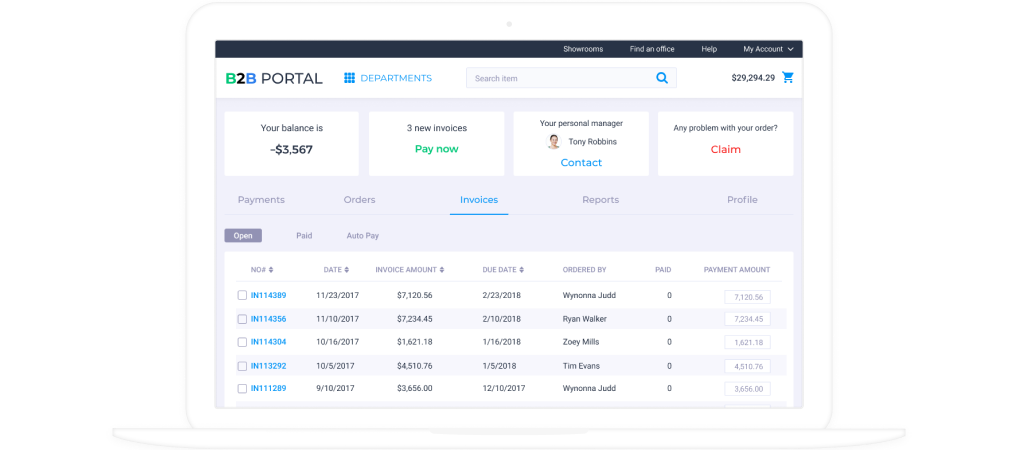 B2B Ecommerce Portal Demo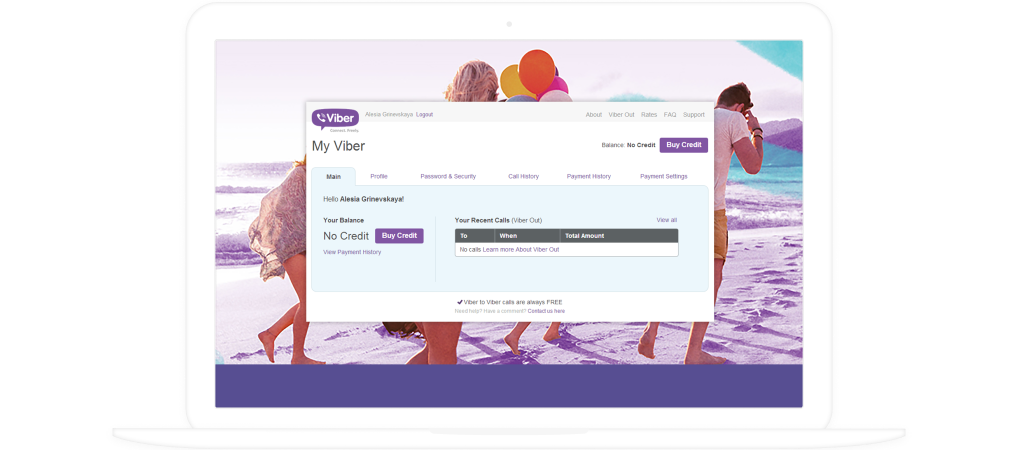 Self-care Portal for a Popular VoIP App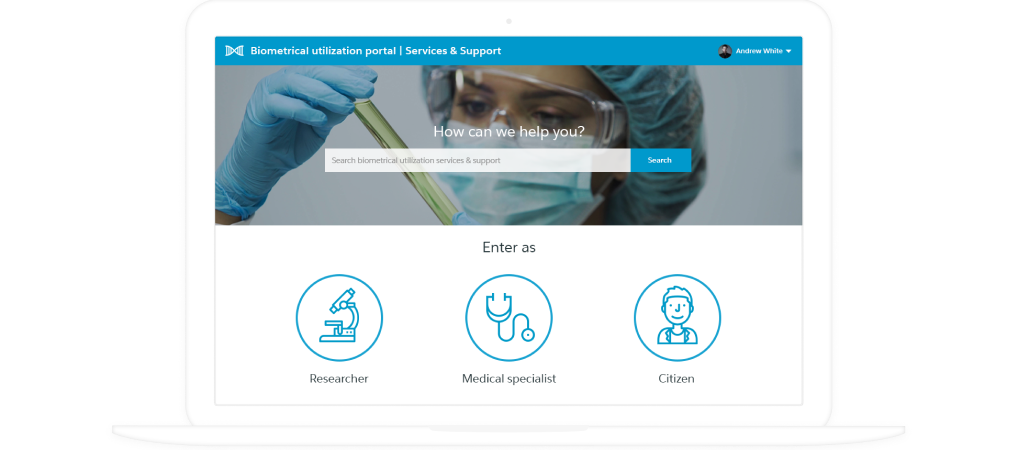 Web Portal for Regulating Biomaterial Utilization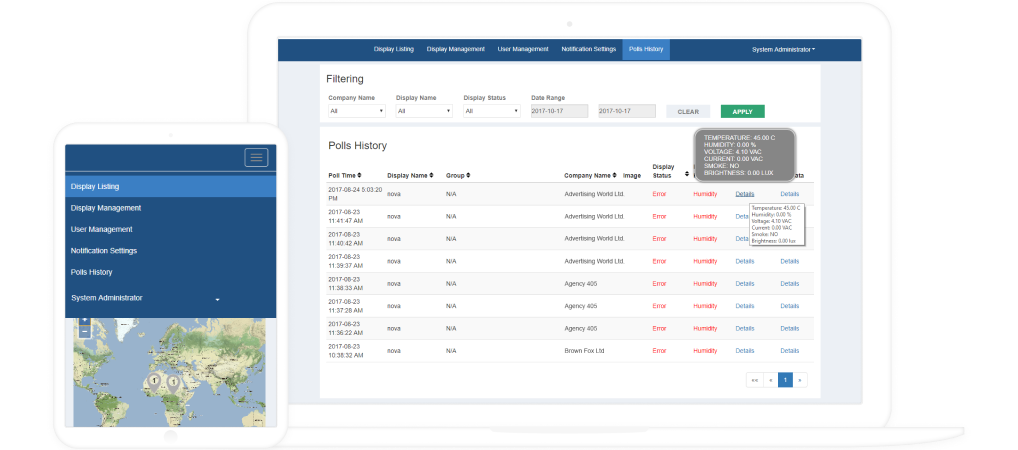 Web Portal for LED Display Monitoring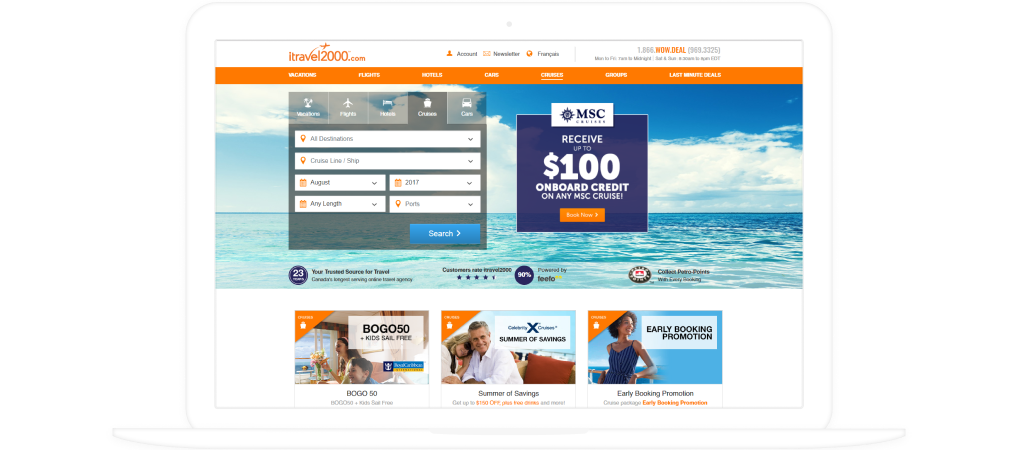 400M Subscriptions Web Portal Upgrade for Canada's Top Travel Agency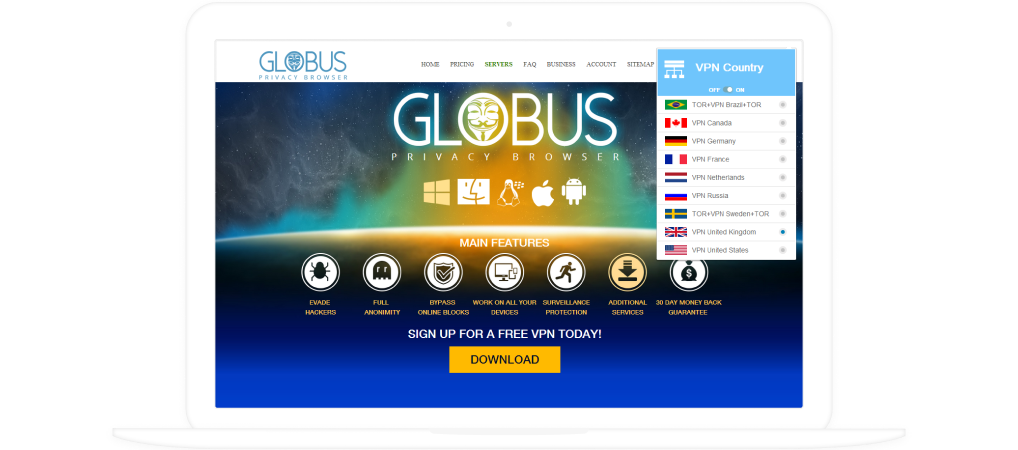 Customer Portal for Globus Secure Privacy Browser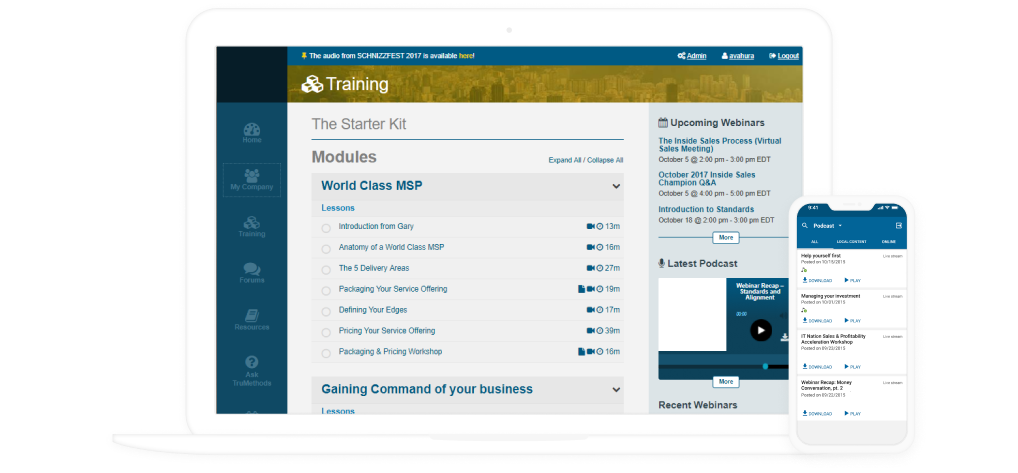 Training Portal for US Managed Services Providers
Portal and Mobile App for Foreign Language Learners and Avid Travelers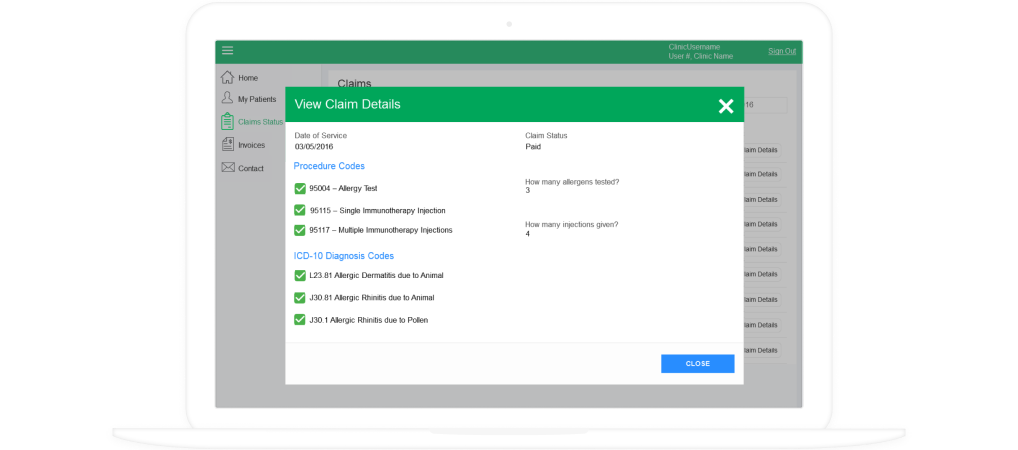 Web Portal For Primary Care Physicians
B2C customer portal

Either for selling consumer goods or providing services, a self-service portal comes as just the right tool for establishing long-term relations with customers. Taking usability parameters (navigation, response time, credibility, reliability, and content) as a minimum requirement, we ensure your portal's convenience in a range of functions:

advanced order placement (e.g. custom services created with user participation)
order and service management (e.g. (de)activating a service)
wide choice of secure payment options
announcements about service provision changes
personalized recommendations
account, purchase and payment history review
reporting and statistics, and more

We offer the tandem of a rich industry experience and cutting-edge technologies resulting in the combination of a convenient and appealing interface with strong B2C portal capabilities.

B2B customer portal

Only by providing comprehensive customer self-service, a B2B customer portal will fuel customer satisfaction, streamline online sales and save costs. Therefore, our B2B portals include powerful tools for every member of a customer's buying center (allowing multiple logins for each company), in order for

End customers' purchasing managers to place, track orders, manage services, report satisfaction
End customers' technical specialists to access your guides and other technical resources, report problems and get help
End customers' financial managers to check balance, statuses of invoices and payments, etc.

Besides, aimed at tight cooperation, a B2B portal will provide extensive functionality to help you beat the competition:

Automated price calculation depending on volume, promotions and delivery deadline
Easy (re)ordering tools, customized product descriptions and product comparisons
Customer account-based content personalization, etc.

Designed with customer engagement in mind, our B2B portals minimize the end customers' need to call up the support center.

Partner portal

Created to empower partners, achieve competitive advantages and boost sales, 80% of partner portals end up unpopular with the channel partners. We know how to reverse this trend and are ready to nurture the partner portal till it starts engaging users.

We believe, a partner portal should become a daily tool for the partner's entire staff, not just for a single vendor manager. This way, a vendor gains from direct information exchange with the partner's personnel, no need for the constant involvement of a vendor manager. What is more, the circle of positively biased partner's employees becomes wider.

When done right, your partner portal can win those who influence the end customer's buying decision (e.g. a partner's salespeople), just providing tools and informative resources to easily offer your products. Configurators, calculators, inventory, order status checking, customization tools and metrics - let our experts take care of all the partner portal's functionality for you to enhance partnership with two-way e-communication.

Vendor portal

A vendor portal is a collaborative platform for direct information exchange with your vendors (including in real time). To encourage vendor self-service and hence reduce your vendor management overload and operating costs, our portals support:

role-based access control
information and verifications' submission, as well as profile details' updates by vendors
search for and on-portal acceptance of open purchase orders (POs)
delivery dates setup and updates
claims settlement
direct electronic invoice submission
inquiries about payments and invoice statuses
statistics about previous purchases and supplies, etc.

With a vendor portal, all the necessary vendor information is quickly available for all departments involved. As the company and the vendors together gain from saving time and effort, a vendor portal is a win-win collaboration solution for both of you.

With a vendor portal specially tailored to your venture goals, automate and facilitate interactions with your suppliers, make business processes more transparent and simple.

Community portal

We can help you build a gateway in the e-world of your community. With the user-friendly interface and strong capabilities, including chat, forums, blogs, events, media files support and more, our portals connect community members to encourage collaboration and build relationships, as well as fuel experience and idea exchange.

Learning portal

Our learning portals already benefit governmental and private educational organizations around the globe. We know how to design a learning portal in the best interest of training providers and customers, be they businesses or individual learners. The portals delivered by our team allow:

Training providers to facilitate the administration of trainings, manage the client base and efficiently deliver the learning materials
Business customers to connect with training providers, get access to courses, allocate individualized training plans to employees and monitor their progress
Tutees to select and follow an educational path, avoiding double learning by completing a tailored program based on their previous knowledge and specific requirements

These are just a few examples out of an extensive functionality that is packed in a responsive design to let our educational portals provide the true learning experience.
All-Round Web Portal Development
Portal website design: modern, responsive user interface to offer ultimate user experience in any browser and on all mobile screens
Web portal development: an end-to-end solution from defining the requirements to implementation and quality assurance
Mobile app development
Migration: creating a new web portal that would fit your emerging needs and seamlessly inherit data (including content, interface, metadata and users) from the legacy system
Maintenance and support:

Scaling and high-load optimization
Regular web portal updates to improve the functionality

Security audit, including penetration testing, and updates to validate existing security measures, detect and eliminate vulnerabilities
We offer both the provision of certain services and full-cycle web portal development, striving for technical excellence at every stage of the development process.
Our Approach to Web Portal Development
User engagement

Mobile-friendly, adaptive design with a unified look-and-feel across all screens
Interactive tools like feedback forms, calculators, personal cabinets and so on
Content personalization based on the users' roles and interaction history
Media-rich pages displaying embedded media, uploaded directly or hosted via YouTube, Vimeo and other websites
Straightforward website navigation thanks to a well-structured information architecture and a strong search functionality
APIs for integration with mobile apps

Reliability

Scalability to handle the growing number of users and data
High performance to ensure users can access the content and tools quickly
Information security: we bring in a 17-year experience in security intelligence to defend your data and users from unauthorized access, fraud and other threats

Easy content management

Non-technical users can update the content easily and regularly

Unified content publishing styles to bring order to information and ensure integrity during the portal updates
All types of content pages: searchable product / service catalogues, real-time pricing and inventory viewing, multimedia galleries, e-cabinets, blogs and so on

Integration

Automated integration with other business systems such as ERP, CRM, HRM, e-commerce solutions and others
API development to guarantee tight integration with your customers' / vendors' ERP systems, if needed
Technologies
We apply the most suitable technologies for your business needs and ensure an immense level of personalization and usability of your portal. Bringing in ample experience in web development, we offer
From-scratch development on .NET, PHP, or Java;
CMS-based solutions on Pimcore, WordPress, Salesforce.
Acknowledging the volatile nature of business, we ensure a portal's architecture allows on-the-go changes harmlessly to its performance. Be it a huge portal serving hundreds of thousands of users with complex functionality or a small nifty solution, our experts make sure it benefits the Customer's business with a strong online image.
Front end
HTML
CSS
JavaScript (Angular, React, Backbone, Meteor, etc.)
CMSs
Pimcore
WordPress
Salesforce
INDUSTRY EXPERTISE
ScienceSoft's web portal development expertise has evolved across multiple industries:

We have also built up experience in Energy, Media and Entertainment, Public Sector, Transportation and Logistics.

<![endif]--> <![endif]--> <![endif]-->