Web Portal Development Services
In web portal development since 2005, ScienceSoft will diligently study the goals of your future portal and pack the needed functionality into a usable custom web app.
Web portal development is an end-to-end service to plan and implement a secure and user-friendly digital space to serve your customers, partners, and employees. Web portals enable self-service functions for target users and give access to services, products, information, and communication tools.
Web Portals That Can Transform Your Business
A web portal is a secure web-based platform that gives access to varied functionality and content via an easy-to-navigate interface. A web portal development company with expertise in full-stack web techs, ScienceSoft can help you create a web portal of any type to cover your specific needs in engaging with the audience, be it your customers, partners, or employees.
We aggregate information on your company's products or services and allow registered users to request the information, activate / de-activate and schedule services, contact the company's representatives, resolve issues.
Learn more
We create a digital space where your customers can access your products and place online orders, subscribe for services, submit maintenance requests, share their experience with you and other users.
learn more
We implement a secure platform for your employees to submit and manage requests for HR, IT, and facility-related services, access structured corporate data, collaborate, and stay up-to-date with corporate events.
learn more
We provide your patients with secure access to their personal health information (PHI), enable self-scheduling of appointments and telehealth visits.
learn more
We digitally support any processes between businesses: trading, procurement, manufacturing, distribution.
learn more
We create intuitive buying experience for business buyers and individual consumers, and can integrate an ecommerce portal into an omnichannel retail ecosystem.
learn more
We improve procurement processes for manufacturers and non-manufactures (banks, education establishments, government institutions).
learn more
We set up a space where your sales agents and business partners can access sales materials (case studies, white papers, product specifications, etc.).
learn more
We create portals for commercial training providers and corporate training programs.
learn more
We connect people with similar interests and encourage them to acquire new knowledge and share their experience via forums, blogs, chats, and other communication means.
learn more
We introduce seamless digital experiences and process automation for insurers' clients, employees, agent teams, and suppliers.
learn more
We help you streamline investor onboarding and communication, promptly and securely share investment data and documents.
for faster, yet helpful, customer service.
AI-powered personalization
to create dynamic digital experience.
to enable remote healthcare services.
to explain visually each installation or repair step.
AR-powered learning programs
to visualize the concepts being taught and create interactive content.
to enable intermediary-free transactions.
to replace one-to-one customer service.
to monitor the functioning and provide remote after-sales support of sold complex machinery or devices.
Voice-controlled navigation
for content search and input.
Our Happy Customers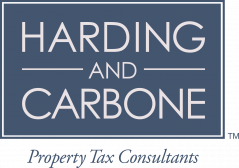 Amber Amescua
Director of Operations
Harding and Carbone has been very pleased with selecting ScienceSoft as a web app development company for developing a web portal for our customers. Their professionalism, expertise, guidance, organization, and timing has been wonderful. They were also very patient with explaining their process and the next steps if we ran into any issues that we did not understand.

Jeff Cafolla
CMO and Co-Founder
We contracted ScienceSoft for end-to-end development of our client portal. The portal they delivered fully meets our expectations in terms of functionality and design. Now we have a secure web platform to ensure seamless customer access to our crypto products and promote our latest DeFi offerings. Plus, ScienceSoft managed to launch the portal quickly, which was essential to support the release of our new products.
Our company worked on a scalable and secure portal to buy, sell and store cryptocurrency. To deliver advanced user experience, the portal needed a highly adaptive and compelling UI with different kinds of financial graphs and diagrams. ScienceSoft's frontend developers handled the prompt implementation of design changes for the existing and new portal pages and for the mobile version of the portal. The cooperation ran very smoothly.
Cindy White
Director of IT
We were looking for a reliable development vendor to help us introduce new functional capabilities to our corporate financial portal. We teamed up with ScienceSoft trusting a solid experience that the company had in the domain of web portal development, and never regretted the decision. ScienceSoft's team proved to be knowledgeable, thoughtful, and highly motivated.
Laying the Foundation for Great User Experience
Each web portal is a unique solution that is created strictly for the needs of a particular company and often combines the features of 2-3 portal types. And while the functionality and design of a portal are discussed individually, there are certain characteristics that we always specify in functional and non-functional requirements as they are essential for user experience.
Convenient user onboarding
Step-wise registration process.
User identity verification.
Two-factor authentication to protect confidential data.
E-signature management.
A possibility to upload digital documents.
Mobile-friendly, adaptive web design.
Interactive tools like feedback forms, calculators, contact forms.
Content personalization based on the user roles and interaction history.
Media-rich pages displaying embedded media, uploaded directly or hosted via YouTube, Vimeo and other websites.
Straightforward website navigation.
All types of content pages: searchable product / service catalogs, real-time pricing and inventory viewing, multimedia galleries, blogs, etc.
Drag-and-drop page builder.
Unified content publishing styles to bring order to information and ensure integrity during the portal updates.
User-generated content.
Content versioning and scheduled publishing.
Scalability to handle the growing number of users and data.
High performance to ensure users can access the content and tools quickly.
Compliance with local laws and legislations (e.g., HIPAA compliance for storing and processing PHI).
Encrypted transfer and storage of login credentials and sensitive data.
How We Set Up Web Portal Pricing
The choice between platform-based or custom web portal development is one of the most price-determining decisions we make at the project start. See the benefits and limitations of each approach and reach out to our web development team to get your individual proposal and project estimation.
Our Services
Since 2005, ScienceSoft provides all-around services for online portal development: from consulting, planning and designing to portal deployment and after-launch support. We have ISO 9001 certified quality management and ISO 27001 certified information security management and provide compliance with HIPAA, GAMP, FDA, PCI DSS, SOC 3, GDPR, and more.
Our consultants:
Retrieve business and user needs.
Define portal functionality and tech stack.
Develop a business case.
Estimate portal ROI.
Design a portal architecture for high performance, security and scalability.
Deliver UX/UI mock-ups.
Provide a project management and implementation scenario, project cost & time estimates.
REQUEST CONSULTING
Our team offers:
Portal consulting and planning.
Custom and platform-based portal development.
Mobile app development (if required).
Integration with third-party systems.
User training.
After-launch support.
Continuous portal management and evolution (on demand).
REQUEST DEVELOPMENT
Key Differences between Web Portal Solutions and Websites
Web Portal Development Steps
1
Planning
We start building a portal with exploring your specific business needs, considering relevant regulatory constraints, gathering and processing opinions and expectations of project stakeholders and drawing up detailed portal requirements and tech specifications.
2
Design
We create the portal architecture design and deliver UX/UI designs.
3
Iterative development
Our team will build and deliver the web portal back end, front end and APIs in quick iterations with major releases each 2-4 weeks.
5
QA and testing
For high-quality test planning, the QA team reviews portal requirements and user stories, and architecture design. Then, in parallel with development, our QA team verifies that your web portal runs as planned and complies with all set requirements and checks the security of your data. Wherever reasonable, we employ test automation to decrease testing time and costs.
6
Deployment and setup
We get the portal running in your IT environment, train your support team if needed and provide user guides.
7
After-release support
For 1-3 months, we answer your after-release questions, manage incidents, configuration changes and updates.
8
Ongoing monitoring (optional)
We take over web portal performance management, troubleshooting, evolution and change management to keep your portal highly available and relevant to your needs.
All about Web Portals
Web Portal Development
<![endif]--> <![endif]--> <![endif]-->