Digital Financial Management Consulting Services
Revamp financial management
Since 2007, ScienceSoft provides companies in 30+ industries with advisory and practical assistance on the design and implementation of reliable financial management software to improve their corporate finance processes.
Digital financial management consulting services aim to help companies drive improvements across corporate financial management processes and target ambitious business goals with the help of robust finance software and advanced technologies, such as cloud, AI and ML, big data, blockchain.
ScienceSoft's Service Scope
Our digital financial management consulting services are customized to clients' business needs and may cover:
Financial management system landscape analysis
Auditing a client's existing financial management tools and their integration points, evaluating technical and economic pains of existing financial software, planning financial software ecosystem improvements with software-only changes. ScienceSoft's services aim to ensure:
Increased efficiency of the financial software landscape.
Optimized costs of currently used financial solutions.
Improved security of sensitive financial and business data financial systems store, and more.
Advanced technologies consulting
Consulting on the use of cloud, AI and ML, big data, blockchain for:
Ensuring high availability, scalability and security of a financial solution.
Automated aggregation and comprehensive analysis of multi-dimensional finance data to predict particular aspects of the company's financial performance.
Getting intelligent recommendations on optimal decisions across financial processes.
Facilitated traceability of financial transactions, and more.
Financial software development consulting
Designing a financial management solution based on the customer's unique business needs.
Choosing an optimal tech stack for solution development.
Introducing an integration plan with relevant enterprise software and third-party systems (e.g., financial data marketplaces, trading platforms).
Financial software modernization consulting
Planning gradual transition of a customer's financial software to modern techs without disrupting critical financial management operations.
Increasing the value of financial software investment through legacy transformation.
Financial software implementation
ScienceSoft provides the following implementation options:
Financial software implementation in collaboration with a client's in-house IT team.
Covering up to 100% financial software implementation tasks and knowledge transfer to a client's in-house IT team.
Key Steps of Digital Financial Management Consulting by ScienceSoft
We at ScienceSoft help companies bridge the gap between a high-level digital transformation strategy and its actual fulfillment. Our typical digital financial management consulting process flow looks as follows:
Analyzing financial management needs and eliciting requirements to a corporate finance solution.
Auditing the existing financial software landscape, analyzing its weaknesses and opportunities.
Preparing a business case for financial software development / modernization.
Elaborating a technical requirements specification for the financial management solution.
Introducing a project plan for corporate finance digitization / evolution of legacy financial tools.
Additionally, we are ready to cover end-to-end financial software development / modernization, including its integration with relevant business-critical systems, and provide continuous maintenance and support of the delivered solution.
Financial Management Solutions ScienceSoft Specializes In
We provide consulting for the successful implementation of one or several integrated financial management solutions:
Why Choose Digital Financial Management Consulting with ScienceSoft
Since 2007 in corporate finance software development.
IT consultants and project managers having experience with 30+ industries, including manufacturing, retail, healthcare, telecoms, financial services.
Since 1989 in data science to introduce AI and ML-powered financial analytics.
Since 2003 in cybersecurity to ensure world-class security of financial software and sensitive financial data it stores.
In-house compliance experts with 5–20 years of experience to ensure financial management software compliance with industry- and region-specific regulations.
High quality of digital financial management consulting services and customers' data security proven by ISO 9001 and ISO 27001 certificates.
For the second straight year, ScienceSoft USA Corporation is listed among The Americas' Fastest-Growing Companies by the Financial Times.
Our Customers Say

Wadih Pazos
Chief Operating Officer
Paramount WorkPlace
Owing to ScienceSoft's experience in distributed modular systems, we cooperated with them on the evolution of our Azure-based product for accounts payable management. ScienceSoft was to cover end-to-end development of an intelligent paperless invoice processing module for the product. The new software module performs stably even under heavy load, which helps provide a high-quality user experience for our customers. ScienceSoft proved to be a reliable tech partner.
Heather Owen Nigl
Chief Financial Officer
Alta Resources
The invoicing system created by ScienceSoft automates data integration from different sources, invoice generation, and provides visibility into the invoicing process. We have already engaged ScienceSoft in supporting the solution and would definitely consider ScienceSoft as an IT vendor in the future.
View all customer reviews
Selected Projects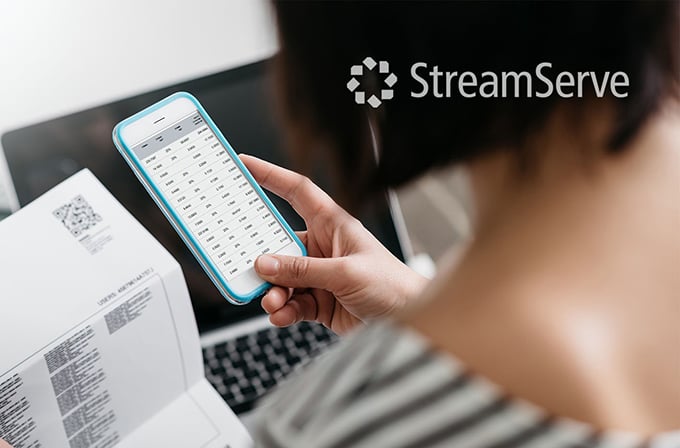 Development of StreamServe Invoice Management Software for a Large Mobile Operator
Bringing together the functions of 21 existing invoice-related tools in one solution, optimizing the number of scripts and the quality of code.
Designing and developing a new invoicing solution that enables automated generation of customer invoices, designing custom invoice templates, invoice e-signing, and more.
Customer's benefit: 24x faster invoice processing, more than 3x faster monthly billing campaigns, 100x lower invoicing software maintenance costs.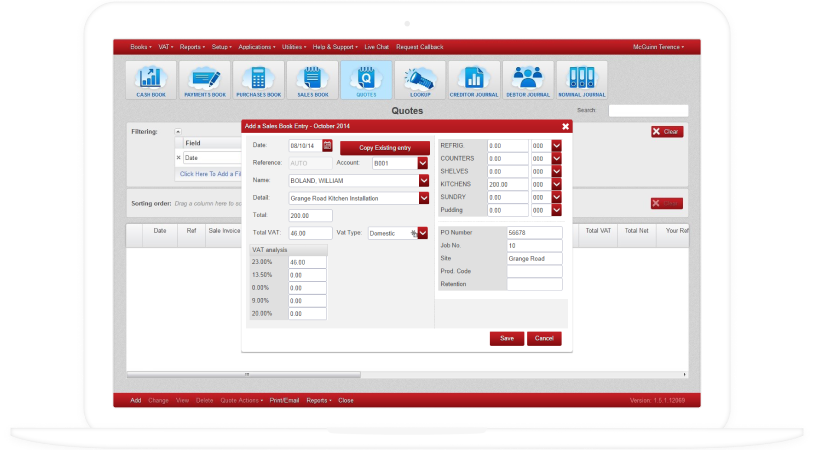 Accounting Software Migration to the Cloud
Re-designing the architecture of a legacy accounting software product into a modular web-based multi-tier architecture.
Developing additional features, such as template-based document generation, e-payments, automated tax calculation.
Re-designing the billing module to enable making payments via the customer portal.
Customer's benefit: Reduced cost of data storage, facilitated maintenance of the accounting system.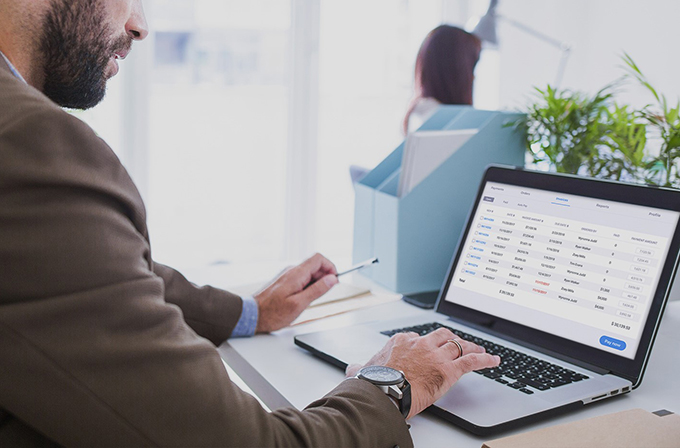 Consulting and Development of Custom Billing Software for a Leading European Marketplace
Analyzing the Customer's existing billing tool, identifying its pain points.
Eliciting requirements for a new billing solution.
Designing and implementing functionality for invoicing, payment processing, debt collection, financial reporting, and more.
Billing software integration with the Customer's online marketplace.
Customer's benefit: faster processing of international payments, streamlines debt collection.
Technologies & Tools We Use
Benefits of Digital Financial Management Consulting by ScienceSoft
We analyze economic feasibility of financial software implementation for each company-specific case. Also, we can develop a Proof of Concept to test the viability of a required financial management solution in real life.
We render digital finance consulting services in close collaboration with project stakeholders to get an in-depth understanding of the client's corporate finance needs and tailor the service accordingly. We define tailored sets of KPIs to track the quality of services we deliver and ensure service transparency by submitting regular reports.
Bringing business value with advanced techs
Having proven expertise in cloud, AI and ML, big data, blockchain, we choose the best-fitting advanced technologies for each financial management solution to deliver additional value across finance workflows for our customers.
We analyze a client's business needs to define an optimal feature set for the finance solution and avoid packing it with unnecessary functionality. We advise on proven frameworks, platforms, and ready-made components that help streamline financial software development and cut its cost.
Flexible cooperation options
Depending on a client's needs, we can fully take over financial software implementation and provide knowledge transfer to their in-house IT team, or co-implement the finance solution with the customer's in-house developers (ScienceSoft's team will cover up to 30% of the tasks).
We design solutions powered with multi-layer data encryption, role-based access control, intelligent fraud detection algorithms, and other security capabilities to ensure the safety of financial and business data and minimize the risk of malicious user activities.
Choose Your Service Option
Digital financial management consulting
We create a roadmap to financial management digitalization, modernization of your existing digital financial management environment, or adoption of new financial management solutions and advanced techs.
What we do:
Analyse your financial management needs and elicit requirements for the financial management solution.
Develop a Proof of Concept.
Advise on advanced technologies.
Suggest optimal features and architecture for a financial management solution, and a go-to tech stack for its implementation.
Prepare an integration plan with ERP, CRM, an inventory management system, a BI solution, etc.
Estimate cost & time, expected ROI.
Go for consulting
Financial software advisory and implementation
We design and develop custom financial management software tailored to your business-specific needs, or customize and implement a selected platform-based financial solution.
What we do:
Analyse your financial management needs.
Conceptualize a financial management solution.
Design architecture.
Develop and test the financial management software.
Integrate the solution with relevant corporate systems (ERP, CRM, an inventory management system, a BI solution, etc.).
Help your employees adopt the solution.
Continuously support and evolve the solution (if required).
Go for implementation
All about Financial Management
<![endif]--> <![endif]--> <![endif]-->