Insurance Software Development Services
Insurance software development services aim to create solutions that help insurance services providers improve operational efficiency, increase customer loyalty, and access a larger client base.
ScienceSoft delivers robust insurance software that automates processes like underwriting, claim management, and policy administration and introduces seamless digital experiences for insurers' customers, employees, and external partners.
Choose the Service Option that Best Fits Your Needs
Why Choose ScienceSoft as Your Technology Partner
Since 2012 in custom insurance software development.
Proficiency in building solutions with complex business logic that seamlessly automate even the most complicated, highly specific insurance workflows.
Hands-on experience in creating software with cloud-forward architecture that provides smooth integration with all required data sources and scalability to support business growth.
Since 1999 in web and since 2005 – in mobile development to deliver insurance apps that provide excellent UX and UI, vast self-service capabilities, and unique customer intelligence.
In-house compliance experts with 5–20 years of experience to guarantee insurance software compliance with the required legal standards.
Since 2003 in cybersecurity to ensure world-class protection of insurance software.
An ISO 9001- and ISO 27001-certified vendor that guarantees mature quality management and full security of its customers' data.
Whom We Serve
Insurance carriers
Managing general agents (MGA)
Reinsurers
Insurtech startups
Insurance software product companies
Enterprises involved in liability insurance activities
Software to Support Your Ambitious Insurance Initiatives
Various types of insurance differ in the potential volume of workflow automation and pose specific requirements for third-party integrations. To maximize payback from going digital, you need a solution that fully meets your unique service scope.
We deliver tailored software for the following insurance types:
Life insurance
Health insurance
Auto/motor insurance
Homeowners insurance
Flood insurance
Business insurance, including liability insurance and cybersecurity insurance
Design your insurance products to meet the rapid pace of cross-industry digital transformation. Those who will be among the first to innovate should expect to win a larger share of younger, tech-savvy audience and see the amazing revenue increase.
We create digital solutions to support the innovative insurance models, including:
P2P insurance
Microinsurance
Short-term insurance
Parametric insurance
Usage-based insurance
Pay-as-you-live life and health insurance
Software that Can Transform All Insurance Processes
Whether you need software to digitalize one specific insurance operation or a multi-functional solution to drive value across the entire insurance ecosystem, we've got you covered. The examples of insurance software we create include:
Software that enables automated insurance application processing, risk assessment, and premium calculation. It can provide optimal, analytics-driven insurance pricing.
Value: Up to 40% decrease in underwriting costs, 10–15% increase in revenue due to optimized insurance pricing, and decision-making in minutes rather than days.
Software that automates the entire policy lifecycle, from issuance to termination. It provides rule-based recordkeeping and centralized storage of all policy-related data.
Value: 95% faster policy issuing, updating, and renewal, 40%+ increase in the productivity of the insurance teams, up to 60% reduction in policy administration costs.
Software that offers automated calculation of personalized premiums and customer invoicing. It supports e-signing of invoices and enables real-time processing of multi-currency payments.
Value: Up to 80% decrease in billing-related costs, 2–3x faster billing process.
Software that automates claim management processes end-to-end, from claim data intake to claim settlement and reporting. It enables AI-based claim validation, damage estimation, and fraud detection.
Value: ~30% decrease in claim processing costs, 80%+ faster claim cycle.
Agency management software
Software that enables analytics-based planning and real-time monitoring of agents' activities. It keeps a full audit trail of agent-customer interactions, and provides comprehensive agency performance analytics.
Value: 100% visibility of agency-wide insurance operations, streamlined planning of agents' workload.
Software that introduces seamless digital experiences for insurers' clients, employees, and suppliers. It automates tedious manual operations, provides secure access to the required data, and offers AI-powered user support.
Value: Improved operational efficiency for the insurance teams, up to 4x faster business processes, higher customer satisfaction.
Web and mobile apps that automate insurance application processing, premium payment, and policy issuance, enable prompt interaction and secure data sharing between the insurers and their clients.
Value: 89% increase in customer engagement and 81% improvement in retention rate, which results in higher revenue.
Digital platforms that facilitate service promotion for insurers and help customers find the optimal insurance offerings.
Value: An opportunity for the marketplace owner to achieve rapid and high ROI by launching and monetizing a popular insurance solution.
Technologies Insurance Software by ScienceSoft Can Leverage
Advanced Techs that Can Power Your Insurance Solution
Click on the cards below to explore the advanced technologies ScienceSoft can implement to bring additional value across your insurance workflows.
ScienceSoft's Featured Success Stories
The Financial Times Includes ScienceSoft USA Corporation in the List of the Americas' Fastest-Growing Companies 2023
For the second year in a row, ScienceSoft USA Corporation ranks among 500 American companies with the highest revenue growth. This achievement is the result of our unfailing commitment to provide high-quality IT services and create best-value solutions that meet and even exceed our clients' expectations.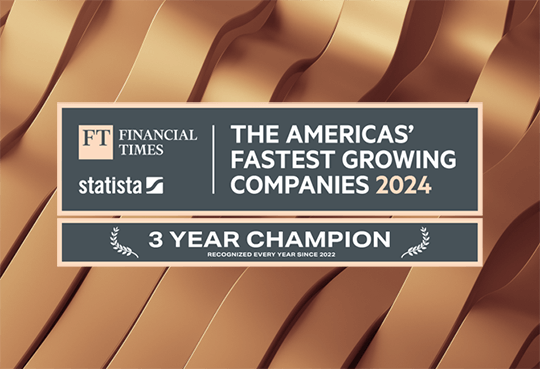 Benefits You Get from Insurance Software Development with ScienceSoft
Optimal cooperation model
Full outsourcing of insurance software development.
A dedicated team to take over a part of your project.
Team augmentation with our best talents.
Close and transparent collaboration
An MVP of insurance software in 3+ months.
Quick project start (1–2 weeks).
Frequent releases (every 2–4 weeks).
T&M, T&M with a cap – for consulting and agile implementation.
Fixed price – for MVP development.
A monthly subscription fee – for support activities.
achieved by designing secure architecture for the insurance solution, implementing multi-factor authentication, authorization controls for APIs, insurance data hashing, and more.
All about BFSI and Investment
<![endif]--> <![endif]--> <![endif]-->