Cryptocurrency Wallet Development Services
Build a Crypto Wallet with Professionals
ScienceSoft offers cryptocurrency wallet development services to help companies in 30+ industries build, integrate, and maintain crypto wallet applications.
Cryptocurrency wallet development services are used to create various wallet types for streamlined crypto asset management, secure cryptocurrency storage, easy, fast and safe cryptocurrency transfer.
Cryptocurrency Wallets ScienceSoft Delivers
By the type of key storage
Custodial wallets.
Non-custodial wallets.
Hot (software) wallets.
Cold (hardware) wallets.
By the number of cryptocurrencies supported
Coin-specific wallets (e.g., only Bitcoin, Etherium, Ripple).
Multi-currency wallets.
By the number of wallet users
Single-signature (singlesig) wallets for personal use.
Multi-signature (multisig, shared) wallets for business needs.
Key Features of Cryptocurrency Wallets by ScienceSoft
Why Choose Cryptocurrency Wallet Development with ScienceSoft
Since 2020 in enterprise blockchain development and cryptotech.
Experience with leading blockchain frameworks: Ethereum, Hyperledger Fabric, Graphene.
C++, Golang, Node.js, Java, Python, JavaScript developers in the team.
Excellence in Solidity development proven by ScienceSoft's presence on the Top 10% European Solidity (Ethereum) Developers list by Aciety.
Since 2003 in cybersecurity to ensure world-class cryptocurrency wallet protection.
Since 2005 in mobile development to introduce reliable mobile crypto wallets.
Software development expertise in 30+ industries, including banking and fintech, retail, healthcare, telecoms, professional services.
A mature quality management system and customer data safety backed up by ISO 9001 and ISO 27001 certifications.
For the second straight year, ScienceSoft USA Corporation is listed among The Americas' Fastest-Growing Companies by the Financial Times.
Perks of ScienceSoft's Crypto Wallet Development Services
Flexible cooperation models
– full crypto wallet development outsourcing, dedicated teams or team augmentation.
Fast crypto wallet development
– quick project start (1–2 weeks), frequent releases (every 2–3 weeks), established Lean, Agile and DevOps cultures.
High cryptocurrency wallet quality
– due to access to the proven technology skills and multi-industry expertise of our developers.
Selected Crypto Wallet Projects by ScienceSoft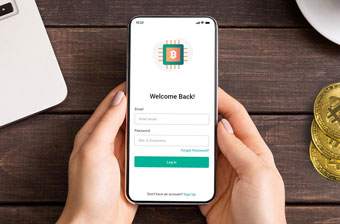 Team Augmentation for Front-End Development of a Mobile Bitcoin Wallet
The use of JavaScript, Cordova, BitcoinJS, CxJS.
Cooperation start in 5 days.
4 days for full knowledge transfer and analysis of the existing JavaScript code base.
Modification of the app's JavaScript code to work properly according to the Customer's requirements.
Customer's benefit: Faster launch of a cross-platform cryptocurrency wallet to facilitate Bitcoin management.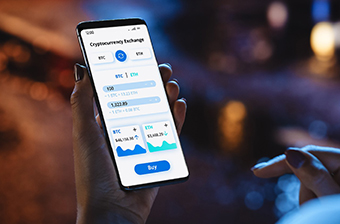 Consulting on Crypto Wallet Development for a EU Fintech Startup
Cooperation start in 10 days.
Analyzing customer needs and eliciting requirements for the crypto wallet.
Suggesting an optimal approach to crypto wallet development.
Introducing a crypto wallet product concept, a technical requirements specification and a detailed implementation project plan.
Customer's benefit: An opportunity to cut the development project cost over 12x times.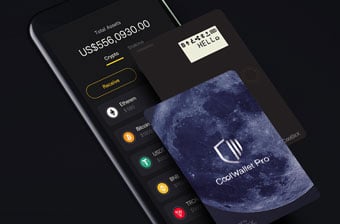 Crypto Wallet Integration with NEAR Protocol for CoolBitX
Introducing tech documentation on the operating capabilities of the NEAR network.
8 weeks to create integration SDK that comprised NEAR network API, code libraries and compilers, integration tutorials, and more.
Performing functional and integration testing.
Customer's benefit: Fast and smooth crypto wallet connection to the NEAR network, higher product value for the end users.
Our Customers Say

Jeff Cafolla
CMO and Co-Founder
Secure-DeFi
We wanted to build a multi-chain crypto wallet that would let users convert cryptocurrencies without commission. ScienceSoft came up with a go-to architecture, features, and tech stack for our multi-chain wallet and introduced a detailed roadmap for crypto wallet implementation. Besides, they helped us develop a corporate website to represent essential technical information and a white paper for our potential customers and investors.

Yuhan Cheng
Business Development Manager
CoolBitx
Owing to ScienceSoft's expertise in Blockchain-based software development, we chose them as a technology partner for the CoolWallet SDK development project. We were pleased with the outcomes of the project, as well as with the transparent and responsive collaboration from the vendor.

Devin Hanchar
Director of Technology
Ghostlab Inc.
For our project – building a Bitcoin mobile wallet on Cordova – we needed the assistance of a skilled mobile developer. ScienceSoft promptly provided us with an expert who joined our project team and quickly got up to speed with our Scrum processes. The developer managed to quickly understand the existing code base and proceeded to modify and evolve it according to our requirements. Together, we released our app on time and on budget.
View all customer reviews
Technologies & Tools We Use
How can we assess the cryptocurrency wallet viability for our business needs?
Our crypto wallet development company provides a risk-free start of cooperation with a feasibility study to ensure that you will leverage expected financial gains from the crypto wallet app. ScienceSoft also offers Proof of Concept development to test the solution's viability in real life.
How long does it take to implement a cryptocurrency wallet?
ScienceSoft can provide an MVP of a crypto wallet app in 1-4 months and consistently grow it to a full-featured solution with major releases every 2-4 weeks.
What are the pricing options for crypto wallet development services by your company?
Depending on the required kind of service, we offer:
Time & Material, Time & Material with a cap – for advisory activities, agile implementation of a crypto wallet with frequently changing requirements.
Fixed price – for a feasibility study and PoC development, crypto wallet implementation divided by stages to fix the price for each stage.
A monthly subscription fee – for cryptocurrency wallet support activities.
How can we optimize the cost of cryptocurrency wallet development?
In crypto wallet development projects, ScienceSoft analyzes a client's business needs to define an optimal feature set for the solution and avoid packing it with unnecessary functionality. We develop software iteratively to introduce the fundamental functions first and enable faster payback from the crypto wallet implementation. To streamline crypto wallet development, we rely on proven frameworks, platforms, and ready-made components where possible.
How can you ensure the crypto wallet security and the safety of data it stores?
Our cryptocurrency wallet development company enforces policies to ensure legitimate user access, confirm transaction validity, prevent fraudulent and malicious activities, and guarantee easy crypto wallet backup if required. We also devise a strategy to prevent technology risks and stay compliant with ISO 27001/27002, FINRA, GLBA, GDPR, PCI DSS, AML/KYC regulations, and other relevant standards and regulations.
Choose Your Service Option
Cryptocurrency wallet consulting
Analyzing your business needs and eliciting requirements for a cryptocurrency wallet.
Suggesting an optimal cryptocurrency wallet type, architecture design, and tech stack.
Providing a detailed feature set for a cryptocurrency wallet.
Suggesting optimal API integration patterns.
Preparing an integration plan with required software, e.g., accounting software, an ecommerce website.
Cryptocurrency wallet security consulting.
Delivering a roadmap for cryptocurrency wallet implementation, including a risk mitigation plan.
Go for consulting
End-to-end cryptocurrency wallet development
Analyzing your cryptocurrency wallet needs.
Cryptocurrency wallet conceptualization.
Architecture design for the cryptocurrency wallet.
Cryptocurrency wallet development.
API development to expand the solution's integration capabilities.
Integrating the cryptocurrency wallet into an existing software ecosystem (if required).
Testing and quality assurance.
Drawing up user training materials or conducting user training (optional).
Cryptocurrency wallet support and evolution (if required).
Go for development

<![endif]--> <![endif]--> <![endif]-->