Decentralized Finance (DeFi) Development Services
In financial IT since 2005 and in blockchain and cryptotech development since 2020, ScienceSoft creates state-of-the-art DeFi solutions, such as DeFi apps, networks, DeFi tokens, smart contracts, and more.
DeFi development services cover design, development, integration, support, and evolution of various types of DeFi solutions and aim to provide companies with secure, fast and cost-effective blockchain-based financial transactions, easy DeFi assets management, safe and transparent fundraising, and more.
DeFi Solutions ScienceSoft Delivers
Secure decentralized financial applications with no single point of failure for transparent, fast and safe financial transactions.
Peer-to-peer networks that enable users to easily lend and borrow DeFi assets, exchange cryptocurrencies, generate passive income via staking and yield farming, and more.
Encrypted protocols that automatically enforce fixed multi-party financial obligations with no need for intermediaries.
Programmable crypto assets built on blockchain platforms that may represent tradeable assets, decision-making rights, utilities, rewards, and more.
Asset tokenization platforms
Decentralized platforms that allow users to create, manage and trade their DeFi tokens.
Digital wallets for streamlined management and secure storage of cryptocurrencies.
Decentralized solutions that enable smooth moving and compatibility of DeFi assets across different DeFi platforms.
Secure, fast and cost-effective domestic and cross-border payment transactions, including cryptocurrency transactions, with no intermediary services. Reduced fraud, minimized delays, and zero lost agreement opportunities in trade finance and commodity trading due to the use of smart contracts.
Highly accessible, credible and cost-effective peer-to-peer cryptocurrency loans with no middleman services and user identity verification procedures, which offers fast access to funds for borrowers and attractive investment opportunities for lenders.
Fast and safe peer-to-peer cryptocurrency exchange with full user control over the owned funds and market-established conversion rates.
Access to the global audience for faster fundraising. Immutable record of financial transactions to maintain transparency and trust across crowdfunding projects.
Streamlined management, safe storage, fast and convenient transfer of crypto assets. Creating, managing, and trading derivative assets.
Protecting crypto assets against crypto volatility and security vulnerabilities to mitigate technical and financial risks.
Earning passive income via temporarily locking up crypto assets in the liquidity pools of various DeFi platforms.
Locking up crypto funds to secure the blockchain network that uses the Proof-of-Stake consensus protocol in return for rewards.
The Financial Times Includes ScienceSoft USA Corporation in the List of the Americas' Fastest-Growing Companies 2023
For the second year in a row, ScienceSoft USA Corporation ranks among 500 American companies with the highest revenue growth. This achievement is the result of our unfailing commitment to provide high-quality IT services and create best-value solutions that meet and even exceed our clients' expectations.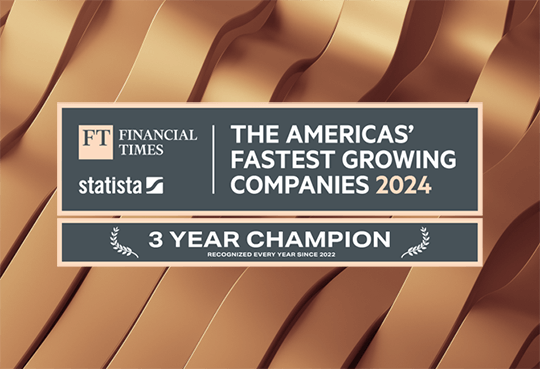 Since 2020 in enterprise blockchain development and cryptotech.
Since 2005 in building software for banking and financial services.
DeFi developers proficient in leading blockchain frameworks: Ethereum, Hyperledger Fabric, Graphene, and more.
Excellence in Solidity development proven by ScienceSoft's presence on the Top 10% European Solidity (Ethereum) Developers list by Aciety.
Since 2003 in cybersecurity to ensure world-class protection of DeFi solutions.
Software development expertise in 30+ industries, including retail, manufacturing, healthcare, telecoms, professional services.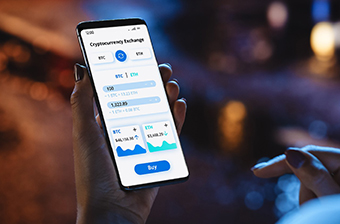 Consulting on Crypto Wallet Development for an EU Fintech Startup
Cooperation start in 10 days.
Analyzing customer needs and eliciting requirements for the crypto wallet.
Suggesting an optimal approach to crypto wallet development.
Introducing a crypto wallet product concept, a technical requirements specification and a detailed implementation project plan.
Customer's benefit: An opportunity to cut the development cost 12+ times.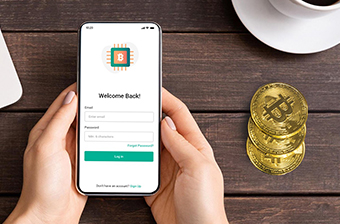 Team Augmentation for Front-End Development of a Mobile Bitcoin Wallet
Cooperation start in 5 days. 4 days for full knowledge transfer and analysis of the existing JavaScript code base.
The use of JavaScript, BitcoinJS, CxJS, Cordova.
Modification of the crypto wallet app's JavaScript code to work properly according to the Customer's needs and within the agreed time frame.
Customer's benefit: Faster launch of a cross-platform cryptocurrency wallet to facilitate Bitcoin management.
Our Customers Say
For our project – building a Bitcoin mobile wallet on Cordova – we needed the assistance of a skilled mobile developer. ScienceSoft promptly provided us with an expert who joined our project team and quickly got up to speed with our Scrum processes. The developer managed to quickly understand the existing code base and proceeded to modify and evolve it according to our requirements. Together, we released our app on time and budget.
Devin Hanchar, Director of Technology, Ghostlab Inc.
Technologies & Tools We Use
We analyze economic feasibility of DeFi development for each company-specific case. Also, we can develop a Proof of Concept to test the viability of a DeFi solution in real life, if required.
Optimal cooperation model
We offer various cooperation models, including full DeFi development process outsourcing, a dedicated team for a part of a DeFi development project, and team augmentation with DeFi developers.
Depending on the kind of a DeFi development service required, we offer:
Time & Material, Time & Material with a cap – for advisory activities, agile implementation of a DeFi solution with frequently changing requirements.
Fixed price – for a feasibility study and PoC development, DeFi solution implementation divided by stages to fix the price for each stage.
A monthly subscription fee – for DeFi solution support activities.
We can provide a DeFi solution MVP in 3+ months and consistently grow it to a full-featured solution with major releases every 2-4 weeks. We guarantee a quick project start (1-2 weeks) and apply well-established Lean, Agile and DevOps practices to ensure the implementation of a high-quality DeFi development project on time and within budget.
Our decentralized finance development company devises a strategy to ensure DeFi solution compliance with AML/CFT and KYC regulations, ISO 27001/27002, FINRA, GLBA, CCSS, PCI DSS, other relevant global, country- and industry-specific standards and regulations.
Analyzing your business needs and eliciting requirements for a DeFi solution.
Proof-of-concept development (optionally).
Suggesting an optimal architecture design, feature set, and tech stack for the required DeFi solution (a DeFi app, a blockchain network, smart contracts, a crypto wallet, etc.).
Choosing a suitable third-party blockchain network to build the DeFi solution on (if required).
Suggesting the optimal API integration and cross-chain interoperability patterns.
Preparing an integration plan with required software, e.g., accounting software, an ecommerce portal, a SCM solution.
Analyzing potential regulatory risks and compliance requirements.
DeFi security consulting.
Delivering a roadmap for solution implementation, including a risk mitigation plan.
Analyzing your DeFi needs.
DeFi solution conceptualization.
Architecture design for the DeFi app, blockchain network, smart contracts.
Developing the blockchain network from scratch or setting up the existing blockchain network.
Developing the required DeFi solution (e.g., a DeFi app, a DeFi token, smart contracts, a crypto wallet).
Developing APIs and cross-chain interoperability protocols to expand the solution's integration capabilities.
Integrating the solution with required corporate systems, e.g., accounting software, an ecommerce portal, a SCM solution (if required).
Testing and quality assurance.
Drawing up user training materials or conducting user training (optional).
Support and evolution of the DeFi solution (if required).
<![endif]--> <![endif]--> <![endif]-->