Custom CMS Development Services
In CMS development since 2011, ScienceSoft competently delivers custom CMS solutions that combine responsive UI, rich functionality, strong data security, and high scalability.
Content management system (CMS) development is needed to create intuitive, customizable, scalable, and SEO-oriented solutions for handling your corporate content. CMS development by ScienceSoft helps companies ensure prompt and cost-effective web content management and encourage website lead generation.
Why Opt for CMS Development Right Now
With a robust CMS, you can get the following benefits:
annual CMS ROI due to an optimal feature value/cost ratio, cost-effective website development and optimized maintenance

website traffic due to faster web content publishing and updating as a result of automation

conversion rate due to integrations with SEO tools, user behavior analytics software, and more

growth in content managers' productivity due to simplified content management (no technical skills like visual design or coding are required) and real-time collaboration on web content

reduced number of content managers needed to handle a website due to efficient workflows, fast content creation and search, web content reuse, and more
Key CMS Features We Deliver
Content creation and storage
WYSIWYG editor and content templates.
Content hierarchy taxonomy.
Indexing and full-text search.
Integrated file managers.
AI-powered auto-tagging and metadata creation.
Content archiving.
Content governance.
Reporting and analytics (e.g., content usage, user behavior).
Integrated help desk.
Alerts and notifications (e.g., about content publishing, modification).
Content publishing and promotion
Built-in SEO tools and SEO-friendly URLs.
Customizable content approval and publishing workflows, including non-linear, multistep processes.
AI-driven content personalization (smart suggestions).
Multisite and multilanguage support.
Accessibility on mobile devices.
Access control and multi-factor user authentication.
Role-based permissions.
Versioning and audit trail.
Content retention and deletion policies.
Technical compliance (e.g., WCAG 2).
Industry-specific compliance (e.g., GLBA, SOX, HIPAA).
Useful CMS Integrations We Implement
ERP
CRM
PIM
Ecommerce software
Marketing automation software

Social media
Collaboration solutions
BI solutions
Web analytics tools
CRO tools
I usually recommend my clients to consider custom CMS development services if you need a flexible and convenient CMS tailored to your specific content management needs. Unlike out-of-the-box software, a custom CMS solution will contain only (and all) the features you need: e.g., built-in SEO tools, AI-based content personalization, multisite and multilanguage support, custom branding, integrations with legacy software, and more.
Examples of CMS Capabilities ScienceSoft Can Implement
What Makes ScienceSoft a Go-To CMS Development Company
34 years in IT consulting and software development services, over 3,600 success stories.
12 years in custom CMS development.
Senior PHP and Python developers, including experts in Symfony and Django frameworks.
Business analysts with 5­–9 years of experience in CMS.
Expertise in 30 industries, including healthcare, manufacturing, oil and gas, banking, and retail.
Pimcore and Adobe partnerships.
A quality-first approach based on a mature ISO 9001-compliant quality management system and deeply rooted in our team's mindset.
ISO 27001-certified security management based on comprehensive security controls, advanced technologies and security-first culture ingrained at ScienceSoft.
Our value-driven collaborative culture is recognized by IAOP, which has named ScienceSoft to its Global Outsourcing 100 list in 2022 and 2023.
To give you an idea of what you can expect from our CMS developers, we outline the scope of a typical CMS project. However, our development team is ready to adjust the workflow to each customer's unique situation.
Analyzing a company's information architecture and content management workflows.
Defining the content management needs.
Outlining a clear solution's scope.
Specifying the future CMS users and their roles.
Deciding on a content governance strategy.
Defining the core CMS features.
Creating a CMS requirements specification.
Choosing a suitable platform/tech stack.
Planning CMS integrations with enterprise systems.
Designing content management workflows.
Outlining personas, mapping convenient user journeys, and creating a sleek visual style for the CMS app.
Building CMS prototypes.
Conducting usability testing of the prototypes.
Developing a CMS solution from scratch or on the basis of the chosen platform.
Integrating the solution with the necessary corporate and third-party systems.
Creating a CMS test plan, test scenarios and test cases.
Conducting comprehensive CMS testing.
Fixing the defects detected during the testing.
Creating a data migration plan.
Defining the content eligible for migration.
Checking the legacy content for errors and duplication, outdated or inconsistent data.
Conducting content migration.
Testing the transferred data and content.
User training and launching stage
Creating comprehensive documentation on the CMS use.
Conducting training sessions for CMS users.
Performing user acceptance testing.
Collecting user feedback and implementing relevant improvements.
Launching the CMS to the production environment.
After-launch support stage
Resolving user issues.
Adjusting the solution to the changing business needs.
Monitoring and improving CMS regulatory compliance.
Providing regular reports on the CMS health with recommendations on potential improvements.
The Financial Times Includes ScienceSoft USA Corporation in the List of the Americas' Fastest-Growing Companies 2023
For the second year in a row, ScienceSoft USA Corporation ranks among 500 American companies with the highest revenue growth. This achievement is the result of our unfailing commitment to provide high-quality IT services and create best-value solutions that meet and even exceed our clients' expectations.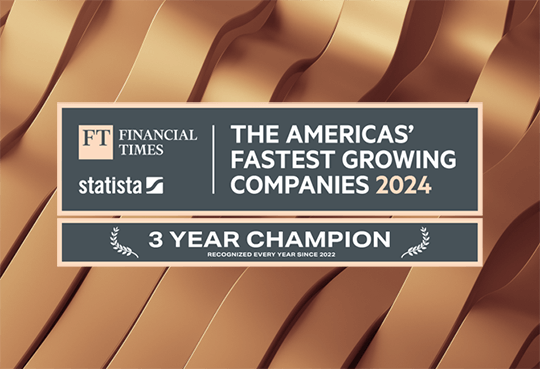 What Our Customers Say

Morten Øien Eriksen
CEO at Enonic
Enonic
ScienceSoft's team of five Java developers and one test engineer have been working hard to ensure our product – Enonic XP – exceeds our customer's expectations. ScienceSoft's experience in agile development ensured smooth project implementation and iterative development of Enonic XP. As a result, Enonic XP has evolved into an easy-to-use and scalable platform, which is crucial for our success.
Given Radingwana
Product and Partnerships Manager
BoxCommerce
Now that we've been working with ScienceSoft for 4 months, we can say that we are no doubt happy with our choice of development partners. The quality they deliver is consistently high. Given that the whole project team is international, we have no communication problems, and the reports are on time. What we appreciate is their ability to work independently, with no need for our careful guidance.
Sultan Masad
Group IT Manager
Ayedh Dejem Group
We partnered ScienceSoft for building a SharePoint document management system to streamline document storing, search, approval, and archiving. [...] To facilitate document search and search filtering, the team implemented document tagging. Also, the team created an approval workflow for policies and procedures. 
View all customer reviews
What You Will Get from ScienceSoft
Reliable and high-performing CMS architecture
We use multi-layered structure and microservices in developing CMS solutions. We also adhere to such architectural design principles as separation of concerns (SoC) and high concurrency.
Optimized CMS development costs
We apply proven third-party components and public APIs, which helps us reduce development costs. We also regularly monitor and optimize the use of cloud services.
We provide regular code reviews, integrated APM (application performance management), systematic QA with optimal test coverage, including unit testing, automated API and UI testing.
Our Selected CMS Projects
Let Us Meet You Where You Are
To build a tailored CMS, we will:
Create an optimal CMS feature set.
Select a tech stack for CMS implementation.
Design CMS architecture and UX/UI.
Develop and test a CMS solution.
Conduct user training.
Perform CMS support and evolution (on demand).
I'm interested
Platform-based CMS development
To help you reduce CMS implementation costs, we will:
Select a fitting CMS platform.
Configure, customize, and integrate your CMS solution with legacy or third-party systems.
Provide QA and user training.
Perform CMS support and evolution (on demand).
I'm interested
To address your specific content management need, we will:
Create a requirements specification for a CMS module.
Design Architecture, UX and UI of a CMS module.
Develop a module and integrate it with your CMS solution.
Provide CMS module QA.
I'm interested
Timeframes for Our CMS Development Services
MVP development: 2-3 months.
MVP with an innovative component: 4-6 months.
Creation of a CMS module with basic features (e.g., content creating, storing, organizing, publishing): 1-2 months.
Investment payback period: 0.4-1.2 years.
Releases: every 2-6 weeks.
Minor changes and hotfixes: several times a day.
CMS Implementation Costs
CMS development pricing ranges from $20,000 to $50,000 for a basic solution and from $150,000 to $400,000 for an advanced CMS that offers multilanguage support, AI-powered analytics and personalized suggestions, and more.
The costs depend on multiple factors such as the complexity of CMS features, the diversity of the content types, the overall volume of content, the number and complexity of content management workflows and integrations, and more. Please specify the relevant parameters below, and our rep will get back to you within 30 minutes to discuss your options.
Please specify the relevant parameters below, and our rep will get back to you within 30 minutes to discuss your options.
ScienceSoft's experts will study your case and get back to you with an answer within 24 hours.
All about Content Management
<![endif]--> <![endif]--> <![endif]-->