Mobile Consulting Services
300+ successful mobile consulting and development projects since 2005
ScienceSoft offers professional assistance with launching, auditing, and planning modernization of mobile projects.
Mobile app development consulting aims at providing professional guidance in mobile development initiatives. With 17 years in mobile application development, ScienceSoft advises on device compatibility, performs app audits, plans modernization and from-scratch development of new competitive apps.
What's more, we provide end-to-end mobile project implementation, including mobile design, mobile app development, mobile testing, and mobile app maintenance & support.
ScienceSoft's Awards and Recognitions
If you want to improve your existing mobile app or develop a completely new one, an expert review may be a good place to start. ScienceSoft's mobile app consulting specialists offer a wide range of services: from feasibility study to code reuse analysis for your mobile and web apps.
Need Expert Advice to Drive Your Mobile Project?
Reach out to ScienceSoft's consultants and receive professional assistance with any aspect of mobile app development.
Our mobile consulting services help you decide on your target OS and settle for a specific mobile development platform. We know what native and cross-platform development tools are capable of and always suggest the most fitting option based on an app's functional requirements and available budget.
The Financial Times Includes ScienceSoft USA Corporation in the List of Americas' Fastest-Growing Companies 2022
ScienceSoft is one of 500 companies with the highest compound annual growth rate in revenue. This achievement is a result of our unfailing commitment to provide high-quality IT services and find best-value solutions to clients' needs.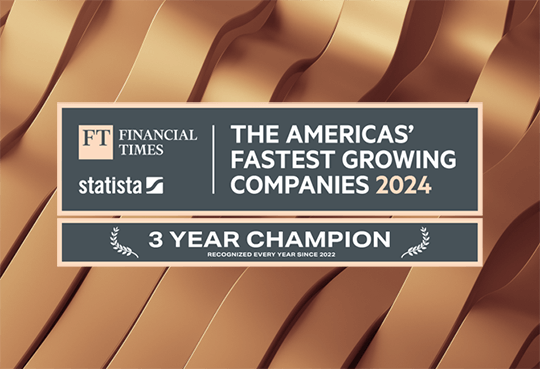 ScienceSoft delivers proof-of-concepts to make sure that we see your application the exact same way you do. We adjust every minor detail until you are completely satisfied with the prototype and welcome the chance to handle further implementation and evolution.
Research-based UX and UI design
Our mobile consulting team understands what makes a user-friendly mobile app and is ready to help you improve your existing UX & UI. If you don't have the design yet, we'll ensure convenience of your future app by creating research-based UX blueprints and trendy UI mockups.
Adherence to security standards
Relying on the practices backed up by our ISO 27001 certificate, ScienceSoft guarantees total security of user- and server-based data, queried by your application. Whether your company sticks to BYOD, COBO, or COPE policy, you can be sure that your sensitive data is safe 24/7.
Well aware of the potential issues that may occur during back end-, CRM-, ERP-, and ECM-integration processes, we know how to avoid and handle them. If you want your app up and running as soon as possible, you can count on our professional API documentation and development.
Feasibility studies and market research.
Cost breakdown and optimization.
Architecture and technology choice.
UX and UI design mockups.
Integration planning.
Go for it
Roadmap planning.
Backlog analysis.
Feature prioritization.
UX/UI redesign plan.
Architecture redesign plan.
Code refactoring plan.
Re-integration plan.
Go for it
UX and UI audit.
Code audit.
Security audit.
Compliance audit.
Device compatibility audit.
Platform compatibility audit.
Go for it

<![endif]--> <![endif]--> <![endif]-->