<![endif]-->
<![endif]-->
Full-Cycle Web Development Services
Web development services are used to design, build, support, and evolve all types of web-based software. With 22 years in web development, ScienceSoft delivers intuitive and fast websites, web portals, and other web solutions that bring about digital transformation and open the potential for such business benefits as:
| | | |
| --- | --- | --- |
| Growth of Customer/User Base | New Digital and Business Channels | Increase in Conversions (up to x6) |
Why Partner Up with ScienceSoft
25+ business analysts experienced in 30+ industries.
UX and UI designers, skilled in combining ease of use with visual appeal.
450+ developers (50% are Seniors).
Integration and database architects with 7-20 years of experience.

Project Management Office (PMO) to handle web projects of any scale and complexity.
Certified Scrum Masters in-house to guarantee in-time & on-budget delivery.
QA engineers to ensure compliance with quality and security standards.
Quick project start (1-2 weeks).
Harding and Carbone has been very pleased with selecting ScienceSoft as a web development company for developing a web portal for our customers. Their professionalism, expertise, guidance, organization, and timing has been wonderful. They were also very patient with explaining their process and the next steps if we ran into any issues that we did not understand.
Amber Amescua, Director of Operations, Harding and Carbone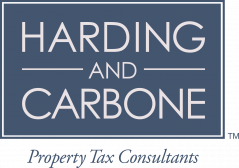 Helping you with various business needs, we develop:
Customer-facing web software
Enterprise (corporate) web software
Online tools and services (XaaS)
Click on the specific type of web software you're interested in to explore our dedicated offer:
1
Business analysis and consulting
Our business analysts perform requirements engineering, outline the scope of the solution, and create a high-level schedule. They also help you choose a development pricing model that works best for you and your web project:
Fixed Price – best for relatively small and short projects with 100% defined requirements.
T&M (Time and Materials) – best for medium to large, long projects that require high flexibility of requirements.
T&M with a cap – best for medium to large projects that would allow for trading some level of flexibility for reduced financial risks.
2
UX and UI design
While catering to the specific needs of your target audience, ScienceSoft's UX and UI experts create intuitive navigation and eye-catching interfaces. Our responsive web design guarantees smooth digital experience across all devices, thus leading to higher user satisfaction and – in case of commercial web software – an increased conversion rate.
3
Web software engineering
Our web developers are well-versed in the latest architecture patterns (microservices, headless, PWA, etc.) and advanced techs (image analysis, blockchain, AR, etc.). We have established Lean & Agile processes and use a mature KPI system (cycle time, team velocity, etc.) that helps us ensure the transparency of cooperation and on-time delivery.
4
Quality assurance
ScienceSoft relies on its comprehensive QMS (Quality Management System) confirmed by the ISO 9001 certificate and uses the proprietary IMAAT (Integrated Manual and Automated Testing) approach to ensure that your web software will function steadily, securely, and fast.
5
Integration
Whether it's an ecommerce element that needs to be introduced on your large existing website, an employee web portal that has to become a part of your enterprise ecosystem, or another type of web software that needs to be integrated with corporate or third-party software – we guarantee quick and seamless results.
6
24/7 support
Providing L1, L2 and L3 support services, we deliver hot-fixes to prevent or resolve any usage, technology, and code issues that may arise. We help you provide high availability and trouble-free functionality of both the client end and the content management system of your website, web portal, or another kind of web experience.
7
Growth and evolution
We continuously advance your web-based software to keep it efficient, competitive on the market, and compliant with all your evolving business needs. Our well-established DevOps culture lets us release updates or new functional modules with negotiated regularity (2-6 weeks) and integrate them without disrupting your workflows.
Back end
Click on the technology to learn about our capabilities in it.
Platforms
Click on the platform to learn about our capabilities in it.
Development methodologies
Agile methodologies: Scrum, Kanban, XP
Architecture types
Microservices-based architecture
Event-driven architectures
Cloud-native architecture
Service-oriented architecture (SOA)
Traditional 3-layer architecture
Business analysis and UX methodologies
Problem/goals decomposition
What Our Customers Say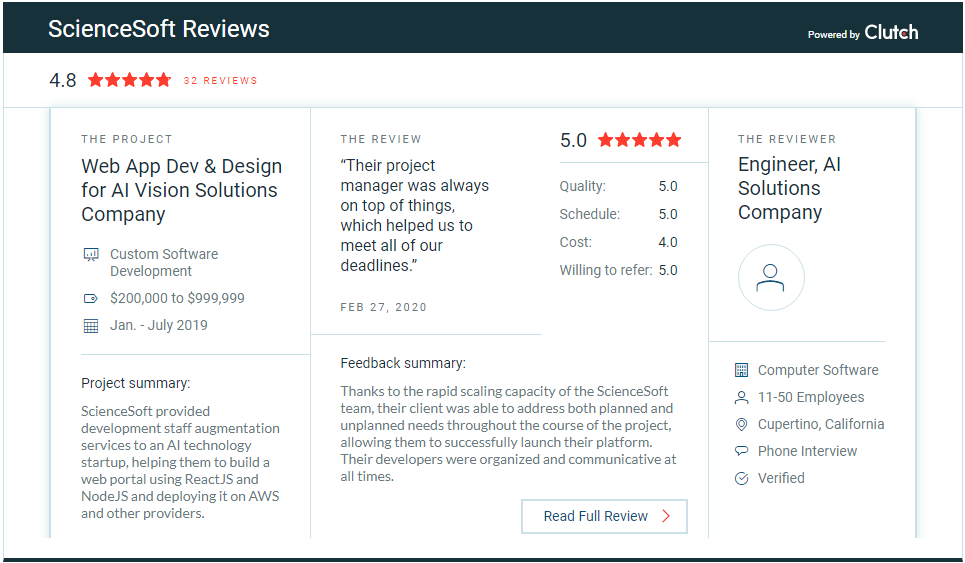 What Determines the Success of Your Web Development Initiative
| | | |
| --- | --- | --- |
| In-depth UX research to ensure that the design and functionality address users' needs. | Choice of the technology stack made with your current and long-term business goals in mind. | Scalable and easily maintainable web architecture to facilitate deployment of future updates. |
Web Consulting and Design
We offer consulting and web design services that cover:
Business needs analysis and requirements elicitation.
Web project concept finalization.
Architecture, tech stack, and integration planning.
Costs breakdown & schedule estimates.
UX research, design of UX wireframes and UI mockups.
Full-cycle Web App Development and Support
We provide end-to-end web development services that include:
Design of scalable web architecture.
UX and UI design.
Web software development and QA.
Deployment and integration.
Continuous app support and evolution, including development and integration of advanced tech modules (AI, AR/VR, data science, IoT, etc.).
<![endif]--> <![endif]--> <![endif]-->