Information Technology Consulting | Get Your IT Challenges Solved
Information technology (IT) consulting services allow companies to implement IT strategies and solutions to achieve business-IT alignment, and drive max value from the current IT initiatives.
ScienceSoft as an IT Consultancy
Trusted by 950+ Customers
Our Typical IT Consulting Project
Your business goals shape the project scope – we may focus our entire attention on the advisory stage if you need to work through IT challenges and lay down the strategy for positive IT transformation. Also, we provide a full-service package of assistance for IT projects – we plan, design, implement and continuously support technology-powered solutions.
Our IT Consulting Services
Related IT Consulting Services
Software startup consulting
We take a significant load off planning and launching new software products by:
Analyzing the target market.
Productizing a software idea.
We plan and implement a cybersecurity strategy to proactively identify and protect your IT environment against cyber threats.
Get Full Value from IT
With 700+ IT experts on board, we at ScienceSoft can stand up to any IT challenge and meet your IT needs with our expert advisory, solution implementation and support.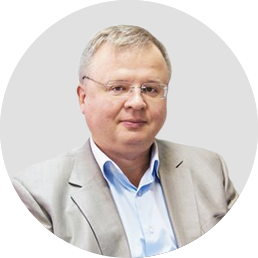 Nikolay Kurayev, CEO at ScienceSoft, talks about our approach
"I always find inspiration in thinking how much we at ScienceSoft can help companies achieve more in business via doing the right IT and doing IT right.
Every process can be improved or transformed digitally. There's always a way to achieve a much higher return on employees' efforts and a company's resources. A company can grow irresistibly. And a company can make its customers and employees more satisfied and even happier.
What I like is that success can be measured. It's possible to determine it as the increase in revenue, ROA, RPE, CSAT, employee performance metrics."
increase in revenue from new digital sales channels
shorter time-to-market due to well-organized workflows in all processes
increase in RPE via performance transparency on all management levels
increase in sales via marketing and sales automation
reduction of IT operating costs
of service availability
reduction of Mean Time to Resolve
in CSAT
Make IT a Growth Driver

An experienced IT consultancy, ScienceSoft offers to raise your business's IT maturity and bring tangible business outcomes of well-planned digital transformation.

<![endif]--> <![endif]--> <![endif]-->