Information Technology Consulting
Get Your Business and IT Strategies Aligned
IT consulting services help improve the performance, scalability and competitiveness of your company through right technology enablement and usage. In IT since 1989, ScienceSoft can expertly guide your IT and digital transformation initiatives from strategy to implementation.
Our Awards and Recognitions
Here We Are – Mature, Ardent, Curious
Well-experienced in time-proved programming techs, we don't pass by fresh trends and developments. Now, we create IT strategies with an eye on smart connected devices and ecosystems, decentralized ledgers and P2P transactions, smart automation brought by artificial intelligence.
Owning unmatched experience
Our international network of IT consultants, solution architects, tech teams, data and security engineers makes it all a breeze - from problem identification to solution implementation. We'll be there all the journey long, and make sure you don't give up halfway.
Proud of our 3,600+ success stories
Our portfolio holds advisory, software implementation, and digital transformation projects. We expertly manage the regulatory and compliance requirements of 30+ industries.
Focused on service quality and security
A quality-first approach is rooted in our mindset and reflected in our processes. We apply layered security controls to safeguard our and our clients' IT infrastructure and business data. Our quality management and security program are based on ISO 9001 and 27001 respectively.
Trusted by 1,200+ Customers
Our IT Consulting Services
The Financial Times Includes ScienceSoft USA Corporation in the List of the Americas' Fastest-Growing Companies 2023
For the second year in a row, ScienceSoft USA Corporation ranks among 500 American companies with the highest revenue growth. This achievement is the result of our unfailing commitment to provide high-quality IT services and create best-value solutions that meet and even exceed our clients' expectations.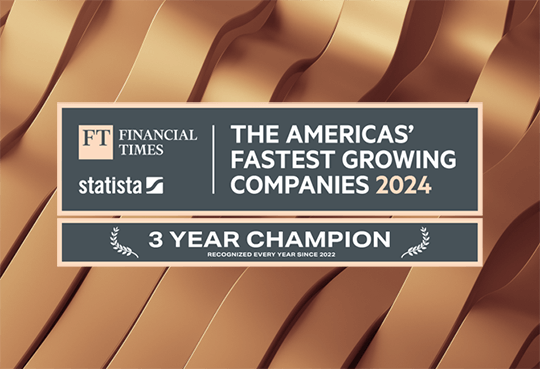 Creating Industry Leaders through Technology Transformation
Each IT strategy we create is unique. But the knowledge of industry commonalities helps us factor in possible regulations, mind business challenges and target audience from the start. The less time we need for the initial research, the faster we bring real value to you.
Reimagine Your Business Processes for a Digital World
If you feel that your enterprise operations can run faster and deliver better results, you are probably right. We will transform your business areas of cross-departmental importance via smart automation and analytics.
Fusing an Insatiable Hunger for Innovation
By following technology advances, we help our customers thrive in a quickly-changing world.
Analyzing and deriving meaning from visual data. Used for facial and emotion recognition, computer-aided diagnostics, damage assessment, and more.
Check computer vision services
Immunity of your IT environment and assets to outsider and insider cyber threats.
Check cybersecurity services
We Rely on Trusted Consulting Techniques and Best Practices
We use well-crafted techniques to support IT consulting activities.
Strategy/business model assessment
The ROI methodology

Business/Functional Canvas
Organizational Process Assets (OPA)

Enterprise Environmental Factors (EEF)
Customer requirements gathering
Problem/goals decomposition
Improvement of business processes
Technology consulting
Technical, functional and cost-effectiveness feasibility assessment
NVP, ROI, IRR calculation
Project initiation and planning
Business case composition
Vendor selection criteria recommendations
Certifications/regulations
ISO 9001

ISO 27001

HIPAA

HITECH
FDA regulations

SOC2

SOC3
ScienceSoft's Customers Talk about Our Cooperation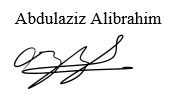 Heather Owen Nigl
Chief Financial Officer
Alta Resources
We contacted ScienceSoft to get expert advice on the creation of the centralized analytical solution to achieve company-wide transparent analytics and reporting. ScienceSoft's consultants analyzed our workloads, documentation, and the existing infrastructure and provided us with a clear project roadmap. The system automates data integration from different sources, and provides visibility into the invoicing process.
Luke Walther
Business Development Director
Give Back Wireless
Due to our business growth, we decided to outsource the continuous development, support and maintenance of our proprietary internal systems. ScienceSoft coordinated knowledge transfer, discovery of our internal systems, then transitioned into supporting those systems and taking on projects to evolve their functionality. We've already improved our ability to track our complex commission structure.
Bader Alhamdan
Managing Director
Deyarat Trading Co.
We trusted the experience of ScienceSoft in market entry consulting and involved a lead business consultant for the goals of our project.
We highly appreciated our cooperation with ScienceSoft at this project stage. Their consulting assistance was action-driven and brought a bunch of practical action points to us. It's a pleasure to work with experts who are knowledgeable, self-motivated and sincerely interested to do the best of their ability.
Sergey Shleev
Prof. Dr. Department of Biomedical Science
Malmo University
Malmö University turned to ScienceSoft for IT consulting on medical software development. They bring top quality talents and deep knowledge of IT technologies and approaches in accordance with ISO13485 and IEC62304 standards.

Markku Ursin
CEO
BroadSoft
Our relationships <with ScienceSoft> covered multiple areas such as software development of server-based systems with desktop and mobile clients, software testing, software consulting and system integration for our customer. ScienceSoft professional and knowledgeable staff has the willingness to endeavor best efforts to ensure project success. What we are especially impressed with is the high quality of the deliverables.
Abdulaziz Alibrahim
Founder
Abdulaziz Alibrahim
Having partnered with ScienceSoft, I started working with a business consultant who helped validate the feasibility of my business idea. He conducted market entry consulting, which included competitors' assessment (product efficiencies and drawbacks, pricing and monetization strategies, customer feedback analysis), research of regulatory barriers, and mobile app conceptualization. I want to thank ScienceSoft for the productive work so far.
View all customer reviews
Do We Share the Same Values?
Offering an iterative approach for long-term transformational initiatives, we manage to start providing tangible business value as early as possible. Even first small steps towards a more consistent and balanced IT environment optimize operational expenses, like high maintenance costs for obsolete IT assets.
We apply a pricing model depending on the nature of the consulting service we render.
Fixed price – for time-bound services with clearly defined deliverables: a feasibility study, solution prototyping, market research.
Time & Material – for long-term involvements when the service scope can't be estimated accurately at the start: an operational review of an IT department, an IT audit, modernization of a bunch of business apps.
Value-driven IT strategies
The landscape of IT technologies and innovations is vast and growing. We help companies navigate it and make smart IT investments into areas with real profit potential. When planning an IT strategy, we communicate explicitly the value of changes, typically centered around cost reduction, workflow automation, expansion into new revenue channels or service quality improvement. Our value-oriented approach earned us the presence in the prestigious Global Outsourcing 100 listing.
Assisted transition to better IT
We provide a full-service package of assistance for IT projects – we plan, design, implement and continuously support changes envisaged in the IT strategy. You don't have to bounce between several teams down the road of your transition to an optimized IT infrastructure or digitally transformed processes.
What If There Is a Better Way to Manage Your IT?
IT consultants from ScienceSoft Increase the return on IT investment by this much:
due to well-considered KPIs of digital initiatives

due to clearly defined project timeframes

due to comprehensive automation of business processes
Make IT a Growth Driver
Describe briefly the challenges you face, and we will follow up within 30 minutes to agree on the most convenient format of further communication.

<![endif]--> <![endif]--> <![endif]-->