Hire Android Developers | Talents with 6+ Years of Experience in Android
ScienceSoft offers to hire Android developers who quickly adjust to your project requirements and deliver code that smoothly runs on all Android devices. We guarantee high efficiency and transparency of cooperation and provide both dedicated team and augmented team cooperation options.
Why Partner Up with ScienceSoft
16 years in mobile app development.
13 years in Android development.
Full-scale PMO to handle large and complex Android projects.
Integrated Manual and Automated Testing approach for high test coverage at reduced costs.
Certified Scrum masters in-house.
Quick project launch and ramp-up time (1 day – 2 weeks).
HQ – McKinney, Texas. Representative offices in the UAE, EU, and Eastern Europe. Offshore development centers in Eastern Europe.
ScienceSoft developers proved to be Android experts. They were in daily contact with our developers and this method of communication was a huge factor in how successful this engagement was. The estimate and timeline that they committed themselves to at the outset proved to be very accurate. Overall, the engagement with ScienceSoft was probably the best offshore experience that I have had.
Justin Turner, CTO, Chiron Health
ScienceSoft's Android Development Highlights
| | | |
| --- | --- | --- |
| Delivered an Android version of Viber, a VoIP messenger with 1.17 billion registered users | Implemented Android IPTV app that powers Fox Entertainment, Orange, and BBC | Developed Android banking solutions that were awarded Gold at banking app contests and praised by Deloitte |
Need to Find Top Android Talents?
ScienceSoft provides you access to the services of experienced and highly motivated Android developers. On demand, our business consultants, QA experts, and DevOps programmers can also join your Android project team.
Languages
Native
Cross-platform
Frameworks
Libraries, components & toolsets
Architectures
Event-driven architecture
QA tools
Build tools
Application monitoring
Databases and data storages
AR and Image analysis
AR
Image analysis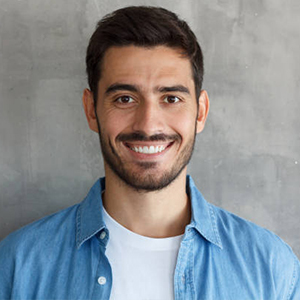 Tim, Senior Android Developer
Experience in Android development: 8 years
Skilled in architecting and developing complex Android applications.
Continuous functional evolution and support of a VoIP messenger with 1.17 billion users; Senior in a team of 20 developers.
Technologies: Java, Kotlin, Android SDK, Android NDK, Android Studio, Retrofit, OkHttp, Dagger, SQLite, Gradle.
Architecture design and implementation of a mobile banking app in a team of 7 developers.
Technologies: Kotlin, Android SDK, Android Fundamentals, XML/JSON.
Development of a HIPAA-compliant hospital app for caregivers' internal communication. Lead in a team of 9 developers.
Technologies: Kotlin, SQLite, Firebase Push Notifications, Twilio SDK.
Development of scalable, testable, documented Android applications.
Experience in developing large-scale, highly complex applications.
Development of custom controls.
Ability to quickly understand existing codebases.
Android app architecture design.
Code review and code refactoring.
Build publication to Google Play.
Creation of Behavior Driven Development tests.
Experienced use of IDEs and build tools.
Unit testing.
Quickly adapts to new project processes, tools, and requirements.
Willing to lead and mentor other team members.
Great communication skills.
Contributes to app architecture design and integration planning.
Effectively bridges business requirements and technical possibilities.
Resilient to stress.
Responsible, organized, and strongly motivated.
Development methodologies and practices
Agile methodologies: Scrum, Kanban, XP.
Iterative.
Waterfall.
Bachelor of Science in Computer Science.
How ScienceSoft's Android Developers Ensure Code Quality
Code best practices, standards, and guidelines
Adherence to official Kotlin and Java coding styles and Material Design guidelines.
Keeping code minimal, readable, maintainable, scalable, and efficient.
Code divided into short and focused units.
In-code comments and descriptive names for all variables.
Documented dependencies and general code functionality explanations.
Use of APIs, third-party libraries, version control tools.
Ensured code portability.
Unit tests are created as part of functional software specifications.
Tests verify code behavior in response to the input of standard, boundary, and incorrect values.
Unit tests are rerun after each significant code change to guarantee proper Android app performance.
Ad hoc review.
Peer review.
Code walkthrough.
Code inspection.
Maintainability index (MI).
Cyclomatic Complexity (CC).
Types of Apps Our Android Developers Build
| | | |
| --- | --- | --- |
| Mid-sized, large-scale, and complex apps | B2B, B2C, B2E apps | Enterprise apps and product apps |
| Native and cross-platform apps | Apps for all versions of Android OS | Apps for Android TV and Wear OS |
ScienceSoft's Hallmark Android Projects
Hasten Android Project Success with ScienceSoft
Our Android app developers drive your project forward by providing professional assistance in:
Estimation of Android application/modules development.
Selection of suitable development tools.
Design of a secure and scalable Android app architecture.
Development and maintenance of apps for all Android devices.
Integration of Android applications with third-party software.
Prompt resource management
Upon analyzing your project needs, we only provide the candidates best-skilled in your Android tools and/or industry. We make any on-demand team adjustments – scaling up or down – in terms of 2-3 days.
High KPI-controlled performance of Android developers
Our Android developers prove their outstanding productivity by scoring high against our in-house KPI metrics (team velocity, deployment frequency, etc.) and against any of the custom KPIs that you choose for the project.
Employee motivation and growth
ScienceSoft makes sure that its Android developers always stay highly motivated and have knowledge of top-of-the-line technologies. We endorse participation in internal/external training, webinars, and workshops on Android development.
A future-proof pool of competencies
While our Android developers are skilled in both native and cross-platform development, we have dedicated web development talents on board. Whenever you decide to widen your target audience and cater to other platforms or devices, you can still rely on ScienceSoft.
How to Hire an Android Developer: In-house or Outsourcing
Despite lots of tips on how to find Android developers who will fit right into your current workflows, there are no shortcuts to speed up the search. It will probably take you 2-6 months to find one suitable in-house Android expert, while outsourcing can help you do this in just a few days.
When you hire Android app developers in-house, you form long-term legal obligations with your new hires. But when you outsource to a vendor, you can put the cooperation on hold or cancel it anytime.
Differences in geolocation of outsourced developers usually create differences in their hourly rates. This can help you cut the costs of your Android development project.
Android team augmentation
ScienceSoft's Android developers can:
Fully cover the development of your Android application, managed by your PM/Team Lead.
Contribute to the development of a certain app module(s), including those based on advanced techs.
Quickly make an integral part of your development team to cover skill or staff gaps.
ScienceSoft's Android developers can:
Provide end-to-end implementation of your Android app while being managed by ScienceSoft's PM/Team Lead.
Take over the development of a certain app module(s), including those based on advanced techs.
Remain self-managed and highly-productive against the project's KPI metrics.
<![endif]--> <![endif]--> <![endif]-->