Crisis Management Consulting
Crisis management consulting services include the elaboration and application of a tailored strategy to help companies maintain operability in response to a critical situation, like the COVID-19 pandemic, a natural disaster or any other force majeure.
A professional IT consultant with 34 years of experience, ScienceSoft offers businesses crisis management consulting services that help companies ensure business continuity and minimize risks and losses in a critical situation. These services cover analyzing your business processes and preparing a response by transforming your IT infrastructure to meet new conditions, creating a safe and powerful digital environment for remote working, and more.
Leverage Technology to Handle Any Type of Crisis
We tailor our crisis management consulting services to your changing business needs depending on a type of crisis you're in, for example:
Epidemic
Inability to work from the office
Disjointed employees
Lack of digital channels to customers
Lack of needed customer services like delivery
View our response
Our response:
Remote work and cloud migration
Mobile technology for employee communication
BI for prompt information delivery to the management
Digital channels to customers like portals
Omnichannel customer service and delivery management
Natural disaster
Damaged or destroyed facilities and IT systems
Disrupted internal supply chains
Disjointed employees
Important business data is lost
View our response
Our response:
Cloud migration
Digital channels to suppliers
Communication tools for employees
BI for fast information delivery to the management
Data recovery
Tools for fast employee onboarding and training
Financial crisis
Closed facilities and lines of business
Many workflows eliminated or reduced
Disorganized employees
View our response
Our response:
BI for prompt information delivery to the management
Optimization and customization of workflows
Mobile technology for collaborative crisis management and cross-company communication
Strike
Stopped or reduced operating of facilities
Contracts need renegotiating
Lack of alternative products and services
View our response
Our response:
BI for prompt information delivery to the management
Mobile technology for collaborative crisis management and communication
Tools for fast employee onboarding and training
Digital channels to suppliers
Success Story by ScienceSoft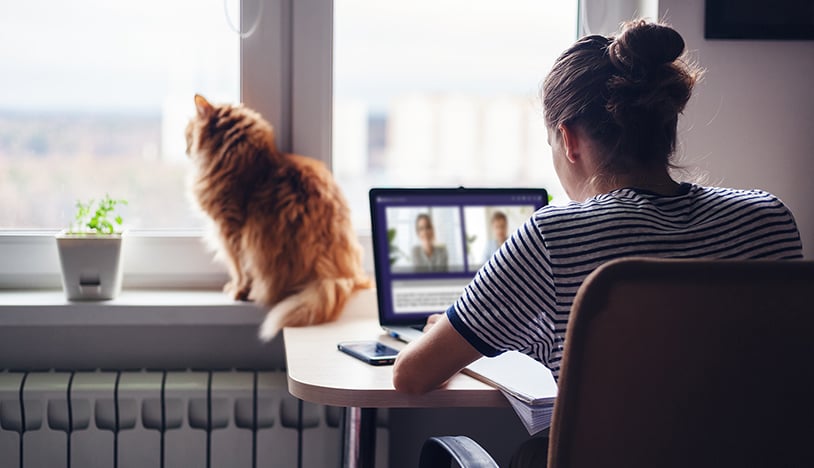 Crisis Management Consulting for an IT company
Telework transition of the majority of the employees within 2 days
Document lifecycle automation
Full visibility into remote employees' working activities
What Makes ScienceSoft Proficient In Crisis Management
34

-year experience in software consulting and development.
130+ testimonials from our valued clients.
Microsoft partner since 2008, AWS Select Tier Partner, Oracle Partner and Premier ServiceNow Partner.

Hands-on experience of effective remote work

:

Over 80% of our projects are implemented remotely or with minimal onsite presence.

20+

ScienceSoft's teams are working in remote environments of the customers.

Professional IT security department with 200+ projects in security testing and consulting.
ISO 9001:2015 compliance.
Rich expertise in BI solutions:

Since 1989 in data analytics and data science.
Since 2005 in BI consulting.

Since 2008

in ITSM.

For the second straight year, ScienceSoft USA Corporation is listed among The Americas' Fastest-Growing Companies by the Financial Times.
Weigh ScienceSoft's Sound Approach to Crisis Management Consulting
Our approach ensures a valid response to a critical situation and is based on 4 key principles:
We offer all-round crisis management consulting services from elaborating a crisis management plan to managed services.
We leverage digital transformation to help companies accelerate business operations and decision-making, streamline communication and collaboration and improve employee performance.
We put customers' interests first and help them not only survive a crisis but also grow further in the future. So, we do our best to achieve a cost-effective crisis response. We recommend using free collaboration tools where possible and leverage the out-of-the-box capabilities of software.
We define and monitor a clear set of target KPIs like a number of support requests and security issues, a level of employee satisfaction, and more for the accurate evaluation of outcomes of our services.
Choose Your Service Option
Assessment of the crisis impact on business processes.
Recommendations on how to manage or tune them.
Planning of cloud migration, workflow automation, integrations, and more.
I need this!
Analysis of processes, planning of their adaption to new conditions.
Implementation of relevant solutions and user training.
Security assessment and IT support.
I need this!
Smooth and fast transition of your employees to telework.
Implementation of employee productivity monitoring.
I need this!
Time Is Our Top Priority
To diminish the crisis impact on your business, we provide our services within the shortest possible timeframes:
Opt for Crisis Management Consulting ASAP
Turn for crisis management consulting services right now to keep your business going and growing and get the benefits that will help increase your company's productivity:
of processes digitized

recovery of business processes

employee satisfaction

infrastructure readiness to new working conditions

faster reporting and analytics

faster delivery management and supplier management
<![endif]-->