Custom Software Development for Retail
Custom retail software development creates IT solutions to improve omnichannel customer experience and automate retail business processes. At ScienceSoft, we designed a private label product management system for Walmart and Carrefour, and provided software to big FMCG brands like Nestle and Heinz.
Software We Develop
Custom Retail Software

ScienceSoft is ready to develop unique retail solutions which are initially tailored to your individual needs. We deal with all types of retail software, including:

ERP systems (including integration with the 3rd party software)
POS applications (item list, sales processing and integration with POS devices)
Back office software (item editor, inventory management, software integration)

Our sophisticated technologies ensure omnichannel retailing that significantly expands your business. Make the first step and complement your brick-and-mortar trade with a feature-packed custom ecommerce solution.
Data Analysis

Data is the foundation of all retail processes and the warrantor of their productivity. ScienceSoft offers smart multi-level data analysis that assists retailers in:

Optimizing categories/SKU sales planning
Unlocking additional sales growth opportunities
Planning sales and marketing activities
Vendor management
Maximizing operational efficiency

Trade Promotion Management

With its proficiency in implementing trade promotion solutions, ScienceSoft has satisfied the needs of a client with as many as 180 markets and developed software for a customer that owns 150 brands and operates on 6 continents. Our elaborate systems take responsibility for the whole trade promotion cycle: from planning – through execution control and complex analysis – to devising a more efficient strategy with the newly gathered data in mind.

Private Label Product Management

Be sure the outsourced production of your private labels accords with all the requirements that guarantee its success. Our specialists create PLMs capable of:

Complete lifecycle monitoring
Product quality control
Supplier relationship management
Advanced product analysis and reporting

Loyalty Program Management

Sophisticated loyalty program management systems created by ScienceSoft will help your business gain devoted customers due to:

Customer Account Management – tracks purchases and channels
Analytics and Reporting – identifies tendencies and creates forecasts
Flexible Rewards Systems – tailor campaigns and special prices to individual needs
Mobile Loyalty – applications that deliver offers directly to your customers

Retail Corporate Portal Development

ScienceSoft experts are willing to develop a corporate portal from scratch as well as to enhance the already current one, as we did for Kia Motors sales organization. Regardless of the case, we will deliver to you a robust, modern and user-friendly corporate web portal that will organize your business and structure and integrate its processes.

ScienceSoft offers the development of custom image analysis solutions to increase the level of customer service in retail:

Facial recognition: from recognition of regular customers to provide them with personalized deals to identification of potential criminals.
Emotion recognition: assessment of the customer satisfaction level with a smart camera.

Virtual Reality

ScienceSoft brings the cutting-edge technologies of VR to create a unique and convenient shopping experience, such as interactive virtual stores that the customers can browse from any location using popular VR platforms.
The Financial Times Includes ScienceSoft USA Corporation in the List of Americas' Fastest-Growing Companies 2022
ScienceSoft is one of 500 companies with the highest compound annual growth rate in revenue. This achievement is a result of our unfailing commitment to provide high-quality IT services and find best-value solutions to clients' needs.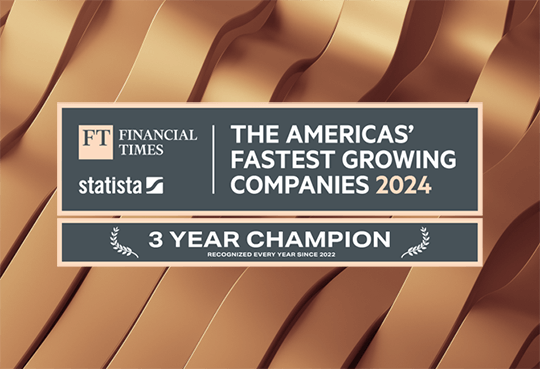 All about Retail
Retail Software Development
<![endif]--> <![endif]--> <![endif]-->