Cryptocurrency Development Services
Get your own cryptocurrency
ScienceSoft offers full-cycle cryptocurrency development services and helps smoothly integrate crypto-related activities into business processes.
Cryptocurrency development is a way for companies to unlock a new revenue stream, get fast and secure settlement, and improve corporate decisioning.
Cryptocurrency development services help introduce a custom crypto token representing a means of payment, ownership rights, voting rights, and more.
Cryptocurrency Solutions by ScienceSoft
Cryptocurrency blockchains
Secure peer-to-peer ecosystems to build cryptocurrencies on and facilitate control over crypto asset transactions.
Blockchain-based digital currencies that serve as a means of payment, exchange, storage, represent particular financial or governance rights.
Cryptocurrency smart contracts
Protocols that automate execution of pre-programmed rules related to operations with cryptocurrencies.
Types of Cryptocurrency Development by ScienceSoft
Building a dedicated blockchain system and a native coin
We design and develop a custom blockchain platform and create a crypto coin from scratch.
Your benefit: You can have a tailored feature set for the blockchain solution, choose the user-defined consensus protocol, and create custom rules for transaction recording.
Forking an existing blockchain protocol
We customize open-source code of an existing blockchain protocol (e.g., Bitcoin, Ethereum, Stellar) according to your requirements and design a new cryptocurrency with different features and rules to operate independently on your existing blockchain platform.
Your benefit: Significantly reduced cryptocurrency creation cost.
Developing a new cryptocurrency on a third-party blockchain platform
We develop your crypto token on a well-established open-source blockchain platform (e.g., Ethereum, Tezos, EOS).
Your benefit: Fast and cost-effective launch of various types of fungible tokens.
NB! The blockchain architecture, consensus mechanism, and recordkeeping rules cannot be customized to your needs.
The Financial Times Includes ScienceSoft USA Corporation in the List of the Americas' Fastest-Growing Companies 2023
For the second year in a row, ScienceSoft USA Corporation ranks among 500 American companies with the highest revenue growth. This achievement is the result of our unfailing commitment to provide high-quality IT services and create best-value solutions that meet and even exceed our clients' expectations.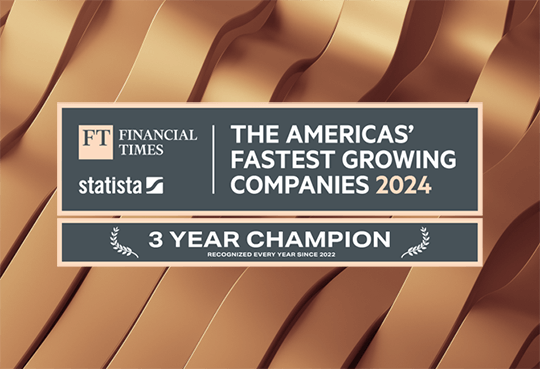 Types of Crypto Assets ScienceSoft Specializes In
Crypto assets that represent a digital form of money and serve as a means of payment, exchange, and value store.
A cryptocurrency designed to provide consumers with a means of payment for products or services within a company's platform or application.
Crypto tokens issued to raise funds and represent an investor's digital share of equity, asset or part of the revenue.
Crypto assets that grant their holders the right to influence a cryptocurrency protocol, e.g., adding new features, remodeling token distribution, or changing a governance system.
Crypto tokens pegged to the value of a fiat currency, commodity, other crypto asset, or retaining a stable price via a regulatory mechanism (e.g., of a central bank) to hedge against crypto volatility.
Why Choose Cryptocurrency Development with ScienceSoft
Since 2020 in cryptotech development.
A large pool of cryptocurrency developers proficient in leading blockchain frameworks (Ethereum, Hyperledger Fabric, Graphene, Parity Substrate, etc.).
Excellence in Solidity development proven by ScienceSoft's presence on the Top 10% European Solidity (Ethereum) Developers list by Aciety.
Since 2003 in cybersecurity to ensure world-class protection of a cryptocurrency solution.
Since 2005 in banking and fintech to ensure compliance of a cryptocurrency solution with essential banking and finance standards and regulations.
Software development expertise in 30+ industries, including retail, manufacturing, healthcare, telecoms.
A mature quality management system and customer data safety backed up by ISO 9001 and ISO 27001 certifications.
Benefits of Cryptocurrency Development with ScienceSoft
Optimal cooperation model
We offer full cryptocurrency development outsourcing, dedicated teams and team augmentation to provide companies with the precise level of cooperation they need for quick and cost-effective implementation of their cryptocurrency solution.
Consistent collaboration
We render cryptocurrency development in close collaboration with project stakeholders to get an in-depth understanding of their crypto asset needs and ensure the service fully covers their unique cryptocurrency requirements.
Timely deliverables
We guarantee a quick project start (1-2 weeks) and frequent releases (every 2-3 weeks) and apply well-established Lean, Agile and DevOps culture to ensure the implementation of a high-quality cryptocurrency solution on time and within budget.
Focus on security
We implement robust fraud detection algorithms, authorization controls for APIs, transaction validity confirmation mechanisms, and other security tools to ensure protection of data stored in a cryptocurrency solution.
Regulatory compliance
Our cryptocurrency development company enforces policies to ensure the cryptocurrency solution compliance with ISO 27001/27002, AML/KYC regulations, FINRA, GDPR, other relevant global, country- and industry-specific standards and regulations.
Flexible pricing options
Depending on the required service, we offer the following pricing options:
Time & Material, Time & Material with a cap – for advisory activities, agile implementation of a cryptocurrency solution with frequently changing requirements.
Fixed price – for a feasibility study and PoC development, cryptocurrency solution implementation divided by stages to fix the price for each stage.
A monthly subscription fee – for cryptocurrency solution support activities.
Technologies & Tools We Use
Choose Your Service Option
Cryptocurrency consulting
Analyzing your business needs and eliciting requirements for a cryptocurrency.
Suggesting an optimal cryptocurrency type, architecture design and tech stack for the cryptocurrency solution.
Providing a detailed feature set for the cryptocurrency solution.
Suggesting optimal API integration patterns.
Preparing an integration plan with required software, e.g., a SCM solution, an ecommerce website.
Cryptocurrency security consulting.
Creating a whitepaper and tokenomics for the cryptocurrency.
Delivering a roadmap for cryptocurrency implementation, including a risk mitigation plan.
Go for consulting
Cryptocurrency development
Analyzing your cryptocurrency needs.
Cryptocurrency solution conceptualization.
Architecture design for the cryptocurrency solution.
Cryptocurrency development.
API development to expand the solution's integration capabilities.
Integrating the cryptocurrency solution with required software (e.g., a SCM solution, an ecommerce website).
Testing and quality assurance.
Optionally:
Getting an operational license for a new cryptocurrency from a certified regulatory body.
Listing the cryptocurrency on crypto exchanges.
Drawing up user training materials or conducting user training.
Support and evolution of the cryptocurrency solution.
Go for development

<![endif]-->