Managed IT Services
Keep your IT infrastructure stable and scalable with ScienceSoft
34 years in IT, ScienceSoft can become your trusted partner to monitor, troubleshoot and evolve all (or any) components of IT infrastructure. We keep the process and costs transparent by documenting the service scope and KPIs in an SLA.
Managed IT services are a way to keep your IT infrastructure and applications stable, cost-effective, and relevant to the evolving business needs.
One Team for All Your IT Tasks
A managed IT services provider (MSP) is a third-party company that manages your IT infrastructure and software under the SLA. An MSP for companies with complex and dynamic infrastructures, ScienceSoft can take care of all your IT components within a range of services from daily monitoring and management to long-term optimization and evolution.
IT components we manage
* We outline a sample set of IT components as it will be individual for each company's infrastructure and IT assets.
Desktops
Laptops
Mobile devices
IoT devices
Custom applications
SaaS applications
Cloud applications
Switches
Routers
Wireless access points
Modems
Hubs
Servers
Databases
Data warehouses
Data lakes
Cloud data storage
Firewalls
SIEM
IAM
Network Security Monitoring tools
Antivirus
Software development infrastructure
Development and testing environments
CI/CD pipeline
Containerization tools
Dependency management systems
A good managed IT service provider is your strategic partner
"An MSP is not just a team who manages your daily IT operations, though it's already a huge workload off your shoulders. What's more, a good managed IT service provider is your strategic partner and can significantly optimize the cost and efficiency of your IT by driving small and large changes, like improving network latency or embracing demand-driven cloud computing."
About ScienceSoft
34 years in IT services.
15 years of experience in ITSM.
10 years in applying DevOps practices.
750+ IT experts including Microsoft Certified Professionals, AWS Certified Solutions Architects, AWS Certified SysOps Administrators, AWS Technical Professionals, Red Hat Certified System Administrators.
ITIL personnel holding ITSM-related certificates.
ISO 9001 and ISO 27001 certifications confirming robust quality management and information security approaches.
Partnerships with Microsoft, AWS, ServiceNow, Salesforce, Oracle, Adobe.
Managed IT Services ScienceSoft Delivers
We plan a scope of managed IT services individually for each client.
Analysis of the IT infrastructure state with the focus on scalability, operational efficiency, and security.
IT infrastructure optimization roadmap with tactical solutions to identified problems.
IT infrastructure cost optimization.
Configuration of tools for infrastructure monitoring and alerting (we commonly opt for Prometheus or Nagios).
Reporting on the availability, uptime and response time of every infrastructure node.
Troubleshooting to maintain the infrastructure productivity.
IT infrastructure administration
User administration, regular software configuration and updates.
Management of servers, network, cloud and on-premises data centers, and cloud services.
Virtual desktop administration.
Vulnerability assessment.
Regular compliance review (HIPAA, GDPR, PCI DSS, FDA, etc.) and reporting.
L1 help desk – resolution of user issues.
L2 help desk – resolution of technical issues that don't require code changes.
L3 help desk – resolution of technical issues at the code level.
AWS, Azure and multi-cloud infrastructure management.
Deployment of cloud infrastructures.
Applications and data migration to the cloud.
Cloud monitoring and optimization.
Application monitoring with a focus on critical metrics, like application availability and response time.
Application troubleshooting.
Application modernization (including application re-engineering, re-architecting, redesign).
Application evolution with continuous delivery of new features and design experiments.
Deployment of CI/CD pipeline.
Implementation of a containerization strategy (based on Kubernetes or Apache Mesos).
Implementation of test automation.
Design of an automated monitoring solution.
Security audits.
Vulnerability assessment.
Penetration testing.
Compliance program planning/assessment.
Estimate the Cost of Managed IT Services for Your Case
Please take 5 minutes to help us understand your needs. We'll get back to you quickly with a tailored service offering and a quote.
ScienceSoft's experts will study your case and get back to you with an answer within 24 hours.
How We Make Our Cooperation Comfortable and Risk-Free
Flexible cooperation models
ScienceSoft is a full-service MSP provider – we can take care of all IT operations within your company. Also, we support co-managed cooperation and can share responsibilities with your internal IT infrastructure department or other IT services vendors.
SLA-based service delivery
We ensure the service transparency and create trust by documenting and signing an SLA describing the services that will be delivered, the terms, and the KPIs.
Check sample KPIs for some of our managed IT services
Sample KPIs for some of our managed IT services
Help desk:
First response time.
Customer Satisfaction Score (CSAT).
Resolution rate.
Abandonment rate for calls
Cybersecurity:
Networks/software/devices monitored.
Incidents detected.
Incidents resolved.
Incident response time.
Application support:
Application availability.
Application change requests implemented.
Application change requests waiting in backlog.
Satisfaction of key application stakeholders.
24/7 availability and fast responsiveness
We will be on guard of your infrastructure health round the clock. Commonly, we need max 8 hours to make urgent fixes and 1 day – 2 weeks to deliver new functionality.
Smooth communication
According to your individual preferences, we agree on the best ways and frequency of our communication (tools, level of detail, timing). If your team is non-English-speaking, we are likely to provide a contact person for your language.
Knowledge transfer
When working in the co-managed cooperation mode, we organize the transfer of knowledge to your architects, developers, testers, DevOps engineers, IT support specialists, database administrators, and security administrators.
Guaranteed quality and data security
Delivering managed IT services, we rely on our quality-first approach to make sure you derive most value from cooperation with ScienceSoft. Your data stays safe on our side due to our ISO 27001-certified mature information security management based on our security policies and processes, advanced technologies and skilled professionals.
Customer Stories and Results We Achieved
Our Long-Term Clients Say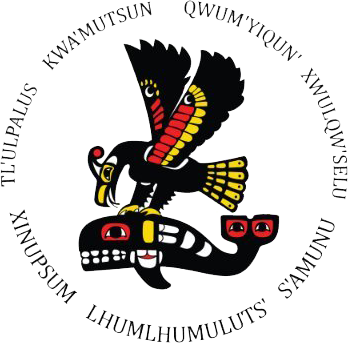 Luke Walther
Business Development Director
Give Back Wireless
Due to our business growth, we decided to outsource the continuous development, support and maintenance of our proprietary internal systems. ScienceSoft coordinated knowledge transfer, discovery of our internal systems, then transitioned into supporting those systems and taking on projects to evolve their functionality. We recommend ScienceSoft as a trustworthy partner with skilled technical specialists on board.
Jarod Joyce
Creative Director
Dot It Restaurant Fulfillment
ScienceSoft has been vital to our company's growth in ecommerce over the last 3 years. We rely on the team for a variety of Magento support tasks, and they always deal with our problems fast. They are a very versatile company in terms of the number of services they provide. With their help, we've successfully upgraded our platform, improved our front-end UI, and developed a more efficient internal workflow to support our customers.
Gordon Seipold
CEO
3steps2web
ScienceSoft has been providing an excellent level of service maintaining our application's AWS infrastructure, as well as deploying and configuring new Linux-based virtual machines and AWS cloud services. During our cooperation, ScienceSoft's team has built a fault-tolerant and highly available application infrastructure with automatic crash recovery capabilities, which makes our web application stable and high-performing. We would certainly recommend ScienceSoft as a reliable managed infrastructure service provider.
Peter Hermann
CEO
ZEITundZUTRITT GmbH
For the past 6 years, ScienceSoft has been a reliable partner in supporting and maintaining our HR software product. Communication with ScienceSoft was always fast and solution orientated. Their developers are highly motivated and skilled.

Sara Gowing
Business Analyst
Cowichan Tribes
ScienceSoft exceeded all of my expectations, it has been an absolute pleasure to work with them. The team we have partnered with truly feel as if they are partners that are just as invested into seeing our organization succeed as we are. They have been kind and professional and helped us though every step of the process. Thank you ScienceSoft I can't recommend your services enough.
View all customer reviews
We Know What Thoughts Might Bother You
Here, we answer the most frequent questions from our clients. But don't hesitate to discuss with us whatever doubts you have on your mind.
Is it really more cost-effective to hire an MSP than have an in-house IT team?
Working with an MSP, you get access to the whole IT expertise this company has. Just imagine how many IT employees you need to hire full-time to get an equivalent.
Let us recall potential days of absence of your in-house employees and say that outsourced managed support is uninterrupted.
Managed IT support works for the prevention of serious IT disruptions. For you, it means not only uninterrupted business processes but also your peace of mind.
How can we be sure of the security of our business data if we give access to our software to a third party?
You should choose an MSP with a rigorous approach to data security. ISO 27001 certification, a globally recognized information security standard, is a quality mark for such an approach.
Are there any hidden fees in managed IT services?
There is an SLA for you not be bothered with such worries. An SLA ensures the transparency and cost predictability in managed services as it puts on paper the scope and frequency of services provided by an MSP.
Is it possible to have all-around IT support fully remotely?
Basically, yes. As a company providing professional managed IT services, ScienceSoft monitors remotely almost all IT components: software, networks, data storages, security tools, cloud services and apps. The only component that we can't cover remotely is hardware.
Our Tech Stack for Managed IT Solutions
Flexible Pricing for IT Management Services
Best for: L1, L2 support, security management.
At the start of cooperation, we define the ticket cost, and you get charged based on the volume of incidents we resolve monthly.
Best for: L3 support (defect fixes, minor functional changes), security management.
You pay in advance at a reduced hourly rate for a bunch of hours during which we deliver continuous support.
Time & Material (hourly billing with a cap)
Best for: Evolution of applications and/or IT infrastructure components (introducing substantial changes or adding new functionality)
You receive the end-of-the-month invoice based on the hours or efforts reported per month.
Mixed model (e.g., fixed monthly fee + T&M)

Best for: long-term cooperation entailing miscellaneous services.

You can combine different pricing models best fitting the required activities comprising your service suite.

<![endif]--> <![endif]--> <![endif]-->