IT Help Desk Services
IT help desk services aim at resolving and preventing IT-related issues encountered by a company's employees or customers and ensuring the overall stability of the IT infrastructure.
IT help desk services by ScienceSoft are backed with 15-year experience and include responsive support (L1, L2, L3), as well as preventive infrastructure monitoring and maintenance, according to customers' needs.
We provide full-fledged advisory help. We start from conducting feasibility study. Then we advise you on a sourcing model, help desk team lineup and costs breakdown. You also get recommendations on a best suited help desk toolkit.
We are eager to efficiently and promptly resolve users' issues (L1 help desk) and technical issues (L2, L3 help desk) of IT infrastructure or its parts.
We also provide white label help desk services, when issues are resolved under a customer's trademark.
We establish a single point of contact for your product/service consumers.
Brining in coordinated case management, rich self-support opportunities and multi-channel communication, we can effectively and quickly resolve thousands tickets a day.
We provide 24/7 infrastructure monitoring and L2, L3 tech support to efficiently and quickly handle your IT infrastructure issues, as well as prevent defects.
We ensure quick and cost-effective incident resolution, and proactive problem management that relies upon the issues' root cause analysis and continuous monitoring of your IT infrastructure.
Savings and Professional Support Seem Mutually Exclusive?
Leverage ScienceSoft's domain competence and mature processes saving on own IT staff!
15 years of experience in help desk services.
33 years of entire experience in IT.
9 Microsoft Gold Competencies, including Application Development and Integration, Data Platform, Data Analytics, Collaboration and Content.
AWS Select Services Partner, IBM Business Partner.
700+ IT professionals on board.
IT team holding a range of certificates, among which are AWS Certified Solution Architect, Red Hat Certified System Administrator (RHCSA), Microsoft Certified Professional (MCP), AWS Certified SysOps Administrator (SOA).
Mature quality management system confirmed by the ISO 9001 certification allowing to implement projects fully meeting customers' quality, time, and budget expectations.
Guaranteed security of the customers' data we access proved by ISO 27001 certificate.
What IT Components We Cover
We ensure the stability of your IT infrastructure or its components:
On-premises data centers.
Desktops, laptops, mobile devices, Windows, MAC and Linux operating systems.
Cloud services (IaaS, PaaS, SaaS).
Development infrastructures (CI/CD, development and testing environment).
Network and cybersecurity (SIEM, IAM, firewalls, etc.).
Data storage: databases, data warehouses, data lakes.
Customer-facing software: applications, websites, web portals.
L1. User support team to solve usage issues and minor problems and escalate more complex issues.
L2. Technical support to resolve incidents by means of configuring, account administration, service restarts, etc.
L3. Team of engineers that tackles issues on the code and database level and introduces hot fixes.
Thought-out user guidance
A self-service knowledge base.
FAQs.
User manuals.
Improved customers' satisfaction and user adoption
Surveys and assessment results.
Action points.
Regular service level reports.
Reports of incidents with root cause analysis.
The Financial Times Includes ScienceSoft USA Corporation in the List of Americas' Fastest-Growing Companies 2022
ScienceSoft is one of 500 companies with the highest compound annual growth rate in revenue. This achievement is a result of our unfailing commitment to provide high-quality IT services and find best-value solutions to clients' needs.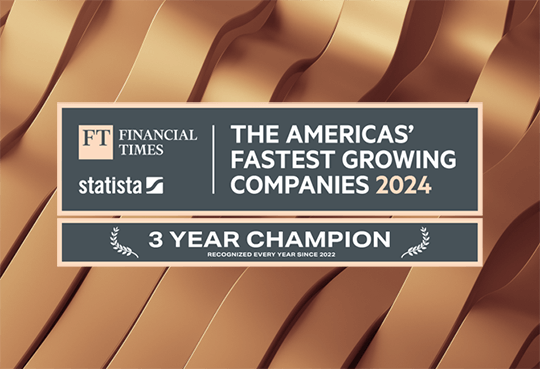 Technologies We Work With
Monitoring tools
DevOps
Containerization
Automation
CI/CD tools
Monitoring
Back-end programming languages
Languages Our Help Desk Teams Speak
English
Spanish
German
French
Polish
Czech
Turkish
and more
How We Remedy Your IT Pains
High costs for in-house IT help desk team
IT help desk services provided by experienced L1, L2, L3 support engineers, on a subscription or a fixed-price basis
See how we nail it
Inability to handle the varying demand for IT support
Scalability of IT support due to a large pool of support engineers on board and highly automated processes
See how we nail it
Well-described operational procedures
See how we nail it
Low customer/employee satisfaction
Mature processes for issue resolution + CSAT improvement plan based on user surveys and assessments
See how we nail it
Why Going for IT Help Desk Services Is a Good Bargain
fewer user errors

User Satisfaction Score

help desk cost reduction

fewer help requests from users

faster root cause detection

increased ROI from applications

Make Your IT Infrastructure Reliable Now!

ScienceSoft's support team will ensure quick incident resolution and preventive infrastructure monitoring to achieve its fault-free functioning.

<![endif]--> <![endif]--> <![endif]-->