Automated Billing System
Features, Integrations, Benefits, Costs
ScienceSoft applies 16 years of experience in corporate financial software development to help companies create robust billing solutions that help improve the speed and efficiency of billing workflows.
Automated Billing System in a Nutshell
An automated billing system is software designed to generate and send invoices, collect and process payments. It provides full visibility of the due and received payments and may cover the functionality of a customer portal.
Custom billing software is particularly helpful for companies with a large and diverse client base, a wide range of products/services provided, non-standard billing models. Such solutions simplify compliance with region-specific invoicing regulations and offer advanced security of sensitive data.
Integrations: CRM, payment gateways, accounting software, and more.
Implementation timelines: 8–12 months for a custom billing system.
Development costs: $120,000–$350,000, depending on the solution complexity.
Ways to Set Up Billing Automation
Business automation software
Implementing off-the-shelf business automation software that comprises a digital billing tool and an automated payment system.
Pros: Establishing a cohesive business automation environment.
Cons: High subscription cost, chances to obtain a large share of unnecessary functionality.
Implementing market-available recurring billing software, which typically covers automated invoicing, payment processing, and tracking dashboards.
Pros: A fast and cost-effective way to leverage billing automation.
Cons: Pre-defined features and integrations, inability to evolve the solution when needed.
Building a custom automated billing system to get all necessary functional and non-functional capabilities to digitalize your unique billing flows.
Pros: Getting a solution fully tailored to your billing needs.
Cons: Software design requires additional time and investments.
When Custom Automated Billing Software is Your Best Choice
A custom billing system is not a "one-size-fits-all" solution, but it proved to bring an impressive ROI for the range of companies with particular business needs. ScienceSoft recommends opting for custom development if you:
| | |
| --- | --- |
| | Need automated billing software to provide specific functionality, e.g., calculations based on custom formulas, AI-powered invoicing analytics, or blockchain-based payments. |
| | Look to implement end-to-end automation of industry-specific billing that involves non-standard workflows, e.g., digitally transform medical, SaaS, telecom, utility, or transportation billing. |
| | Operate in a regulated industry (e.g., healthcare, insurance, public sector) and need a billing system providing advanced data security. |
| | Need to ensure compliance with region-specific invoicing regulations, e.g., ZATCA requirements for the KSA or Peppol standards for the EU. |
| | Want smooth and cost-effective integrations between billing automation software and your existing business-critical solutions, including legacy tools. |
| | Need a modifiable automated billing solution that allows for easy upgrading of functional and non-functional capabilities when needed. |
Automated Billing System: Key Features
ScienceSoft creates state-of-the-art automated billing systems with functionality closely bound to each customer's unique needs. Below, we share a comprehensive list of billing software features typically requested by our clients.
A Sample Interface of Automated Billing Solutions We Create
Important Integrations for Automated Billing Software
ScienceSoft recommends integrating billing software with the following systems to streamline invoice creation and ensure accurate recording and reporting of payment transactions:
To enable consistent input of relevant customer data when generating invoices and instantly match payment details to the corresponding customer records.
e.g., a servicing portal, a corporate website, an ecommerce platform
For fast distribution of billing documents and convenient customer access to the received invoices.
of banks or independent payment service providers (e.g., Stripe, PayPal)
For smooth processing and real-time tracking of customer payments.
For the automated input of relevant data when creating entries in general ledger and subledgers.
NB: Direct integration with a revenue management system helps streamline revenue recognition under a subscription billing model.
To automatically populate product and service pricing details when generating invoices.
Delivery and utilization control systems
e.g., subscription management software, IoT systems of telecom providers and utility companies
To ensure accurate customer invoicing and rapidly enforce service termination in case of non-payment.
ROI Factors for the Automated Billing System
Our financial IT experts defined a range of important factors that help maximize the value and cost-efficiency of the automated billing solution.
To ensure the safety of payments, customer and financial data protection, as well minimize the risk of malicious user activities.
To obtain full visibility into the customer payment behavior, precisely forecast cash inflow, and timely initiate debt recovery activities.
No-code invoice template editor
To enable non-technical users to create custom invoice templates by applying a tailored billing data structure, country-specific requirements, and branding elements.
To easily generate, send, track invoices, and monitor payments from customers on the go.
To improve customer payment experience and speed up receiving of due payments, make sure your automated billing system supports a wide range of payment options, from traditional bank transfers to crypto payments.
Billing Automation: Success Stories by ScienceSoft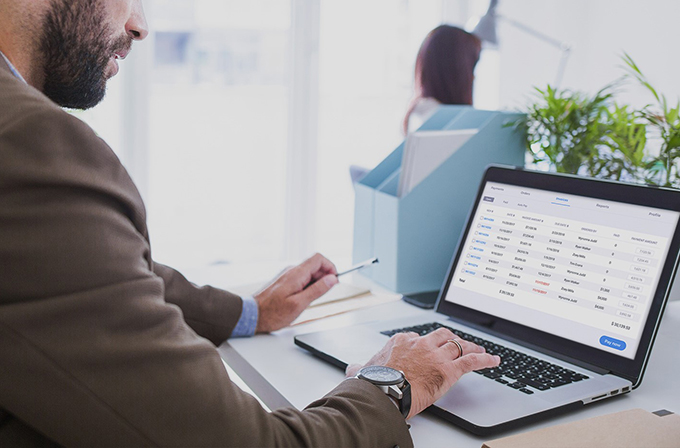 Custom Billing Software for a Leading European Marketplace
Functionality for invoicing, payment processing, debt collection, and more.
Integration of billing software into the Customer's online marketplace.
Flexibility to evolve the solution with new features.
Automated system scaling from using 2 to > 50 app servers depending on the load.
Customer's benefit: faster payment processing, streamlined debt collection.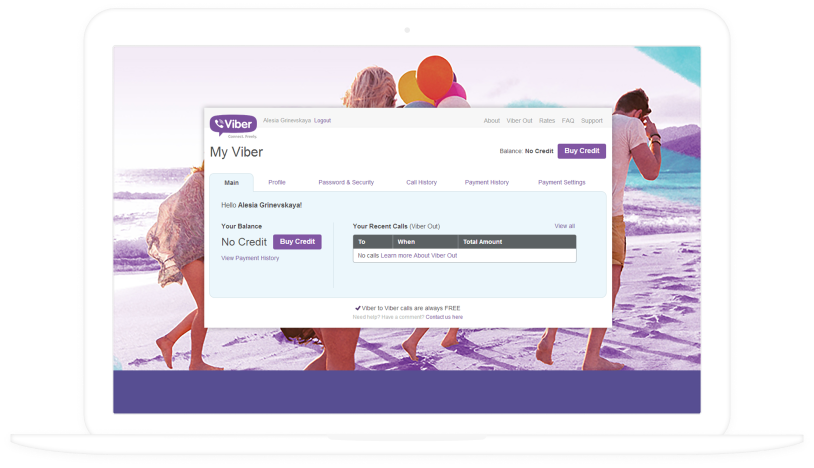 Viber Billing Portal Development
Self-service functionality for the messenger's users to track the account balance and manage payments.
Automated payment processing.
Support for various payment options, including Visa, MasterCard, PayPal.
Real-time fraud detection.
Customer's benefit: A convenient and scalable billing portal that helps the Customer receive due payments faster.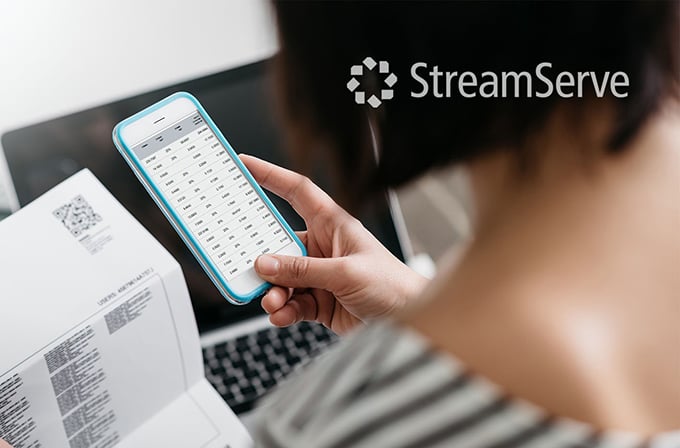 StreamServe Invoice Management Software for a Mobile Operator with 5 Mln Clients
Template-based generation of customer invoices.
Designing custom invoice templates and adding marketing materials to invoices.
Invoice e-signing.
Automated invoice submission to clients via email.
Customer's benefit: Faster invoice generation and processing, reduced time for monthly billing campaigns.
Automated Billing Software Implementation Costs
Based on ScienceSoft's experience, average costs for building the automated billing system of moderate complexity vary between $120,000 and $350,000.
Benefits of the Automated Billing System
Automated billing software is designed to streamline billing workflows, improve their efficiency and safety, and enhance customer payment experience. With a custom billing system, you get:
manual billing tasks eliminated.

cost savings from automated invoicing.

reduction in DSO due to quicker billing and convenient payment options.

monthly revenue recovered due to automated dunning management.

customer satisfaction due to the simplified billing and payment process.

security risks due to advanced software and data protection mechanisms.
Implement the Automated Billing System with ScienceSoft
Since 2007, ScienceSoft provides full-cycle billing software development services to help companies design and implement high-performing and secure automated billing systems.
Our Customers Say
The invoicing system created by ScienceSoft automates data integration from different sources, invoice generation, and provides visibility into the invoicing process. We have already engaged ScienceSoft in supporting the solution and would definitely consider ScienceSoft as an IT vendor in the future.
Heather Owen Nigl, Chief Financial Officer, Alta Resources
About ScienceSoft
ScienceSoft is an automated billing software development company headquartered in McKinney, Texas. We help businesses build reliable billing software tailored to their invoicing and payment processing needs. Being ISO 9001- and ISO 27001-certified, we apply a mature quality management system and guarantee cooperation with us does not pose any risks to our customers' data security.
All about Financial Management
<![endif]--> <![endif]--> <![endif]-->