Enterprise Asset Management Consulting Services 
Enterprise asset management (EAM) consulting serves to digitalize asset management for maximized ROA. In software development since 1989, ScienceSoft designs, develops, implements, and supports EAM solutions for tech-driven asset planning and optimization.
Go-to Functionality Modules and Integrations for EAM Solutions
Asset tracking and monitoring
Up to 50% reduced asset downtime
Up to 24% asset productivity increase
due to optimized asset usage, minimized asset loss and rationalized asset expenditure.
Asset maintenance management
Asset planning and optimization
Up to 21% OEE increase
Up to 5% reduced capital investment
due to optimized asset utilization scenarios and asset investment planning.
Key Integrations for EAM Software
| | |
| --- | --- |
| | ScienceSoft recommends: to reduce time-to-insight, start with developing an MVP with the minimal optimal feature set to address most acute problems and then, if viable, extend the functionality with more advanced capabilities. |
Enterprise Asset Management Investments
The cost and duration of the EAM solutions ScienceSoft implements and supports depends on multiple factors, including:
Types of assets, their number and growth rate.
The number and diversity of the functional modules of EAM software. If case-specific functionality is required (e.g., asset condition monitoring, ML-based asset maintenance cost forecasting, real-time object recognition).
Number and complexity of systems to integrate with (custom and off-the-shelf software, hardware (barcodes, tags, chips, etc.).
Complexity of the required asset analytics reports and dashboards.
Solution availability, performance, security, latent capacity and scalability requirements.
Number of platforms supported (web, mobile, desktop).
ScienceSoft recommends: to reduce enterprise asset management implementations costs, consider:

Iterative enterprise asset management software development and implementation.
Integrating the solution with the existing systems to cover some EAM functionality (ERP for work order management, accounting software for budgeting, etc.).
Simplifying UX and UI elements.
Learn the Cost of Your Asset Management Solution
Just answer a few simple questions about your asset management needs. This will help our experts calculate the cost for your unique case much quicker.
ScienceSoft's experts will study your case and get back to you with the details within 24 hours.
Why Consider ScienceSoft as Your EAM Consultant
Solid experience in advanced technologies
34 years in data analytics, data science, ML and AI.
18 years in BI solutions and data visualization.
12 years in IoT (expertise in all components of an asset tracking ecosystem, including IoT data capture, storage and analysis).
10 years in big data.
10 years in image analysis, including defect recognition and machine vision-supported remote monitoring.
Strong team of consultants
25+ business analysts with hands-on experience in manufacturing, logistics, oil & gas, telecom, retail, healthcare, professional services.
20 + software architects.
In-house Project Management Office experienced in complex projects on software integration and elaborate enterprise systems, e.g., ERP solutions with 500+ functions.
Partnerships with Microsoft, Amazon, and Oracle.
ISO 9001 and ISO 27001-certified assuring the quality of the services provided and the security of our customers' data.
The Financial Times Includes ScienceSoft USA Corporation in the List of the Americas' Fastest-Growing Companies 2023
For the second year in a row, ScienceSoft USA Corporation ranks among 500 American companies with the highest revenue growth. This achievement is the result of our unfailing commitment to provide high-quality IT services and create best-value solutions that meet and even exceed our clients' expectations.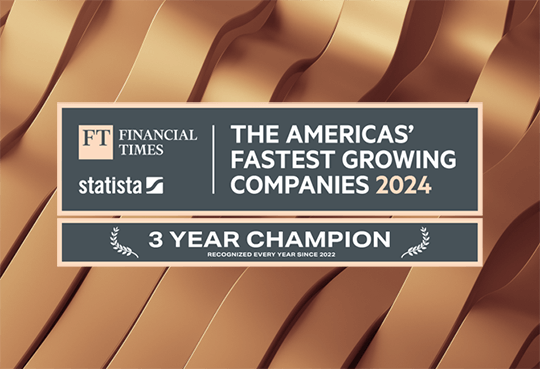 Our Portfolio for Enterprise Asset Management Digitalization
Technologies and Methodologies We Use
EAM advisory
Timeline: 4-8 weeks
Analysis of EAM and implementation drivers.
Assessment of the current EAM processes supported by technology (the automation level of the asset-related processes, features in and out of use, integrations, etc.).
EAM solution conceptualization and design.
Selection of a suitable EAM platform, optimal plan/edition selection with the list of needed modules and features, customization and integrations specification (if required).
Custom EAM solution architecture and infrastructure design, tech stack selection, UX and UI design.
EAM solution implementation planning, including cost and time budget estimation, etc.
see service deliverables
Deliverables:
Technical documentation:
Asset management solution architecture (for custom solutions).
Off-the-shelf software comparison (if required).
Software & hardware requirements specification (for custom solutions).
Configuration guides (for off-the-shelf software).
Infrastructure design.
UX and UI (re)design (for custom software).
Project documentation:
Feasibility study report and business case (asset management solution cost, outcomes, ROI, etc.).
Project plan with budget estimations and technical limitations.
Cost optimization plan.
Risk management plan.
Asset management KPI system to measure asset management software quality and business value.
EAM advisory + implementation and support
Timeline: ~2-10 months
EAM needs analysis and solution conceptualization.
EAM software architecture design (for custom solutions).
PoC implementation (optional).
EAM software development/customization.
Integration of the EAM solution/solution components into the existing IT ecosystem.
Hardware installation and integration (if applicable).
EAM quality assurance (functional, UI, API testing, etc.).
Data migration.
Deployment to production and user training.
After-launch support and evolution.
SLA-based EAM solution administration, monitoring and maintenance.
see service deliverables
Deliverables:
Infrastructure configurations.
Documented code with unit tests.
API descriptions.
Test documentation.
Automated tests (API and UI tests).
User documentation.
Regular status reports.
Asset management KPI reports with recommendations for their improvement.
Asset management system maintenance reports.
Note: to help you reduce EAM project risks, we offer starting our cooperation with:

Free advisory demo session – for you to check our expertise level.
Feasibility study – to make sure you win from EAM solution implementation.
Enterprise asset management PoC.
More about Asset Management
<![endif]-->