Condition Monitoring Software
Features, Integrations, and Benefits
In IT for manufacturing since 1989, ScienceSoft provides consulting and implementation services for condition monitoring software.
Condition Monitoring Software: the Gist
Condition monitoring software tracks the status of critical machinery (electric motors, gearboxes, pumps, etc.) during operation via IoT sensors and can spot a change indicative of a developing fault or malfunction (corrosion, bearing wear, overheating, etc.).
Checking machine health and identifying components for repair before they fail, which helps reduce unplanned downtime and machine maintenance costs.
Sample Architecture of a Remote Condition Monitoring System
A typical architecture of an IoT-based solution to monitor equipment condition that ScienceSoft builds consists of the following components:
Physical level. IoT sensors mounted on machines collect various condition-related data (e.g., temperature, strain, noise, pressure). Collected data goes through the field gateways and the cloud gateway to the streaming data processor. Actuators attached to machines receive commands from the control apps to move or control machinery.
Data processing level. The streaming data processor transmits the input data to the data lake and control apps. From the data lake where the data is stored in its natural format it gets to the big data warehouse that stores structured data for further analysis. In-depth data analysis helps identify abnormal patterns and trends in equipment condition data and generate actionable insights on how to avoid equipment failure, when to schedule equipment maintenance, and more. Based on historical data, the machine learning component creates precise models for control applications, which enables control applications send relevant automatic commands and alerts to actuators (e.g., increase or decrease engine rotation speed).
Application level. Web and mobile user applications for machine operators, technicians, and managers to communicate with the solution, receive alerts about detected issues, view condition and calibration data and reports, and more.
Key Functionality
Based on ScienceSoft's experience in similar projects, we outline a typical functionality set for wireless condition monitoring software:
Integrations ScienceSoft Recommends
ScienceSoft recommends integrating software for conditions monitoring with:
Production systems (PLC, HMI, SCADA, MES, etc.) – to provide in-depth analysis of equipment condition data received by various production systems from sensors and spread the data beyond the factory floor.
CMMS – to provide accurate machine data for effective planning and performing of machine maintenance activities (corrective, preventive and predictive maintenance) and automatically create work orders in CMMS when abnormalities are detected by condition monitoring software.
Asset management system – to streamline scheduling machinery procurement, modernization, changeover or disposal.
Success Factors for Condition Monitoring Software
With 34-year experience in manufacturing IT projects, ScienceSoft's consultants have defined a set of factors, which if covered, help get the most of condition monitoring software.
To enable users to choose crucial condition parameters to be monitored and set thresholds for them, which will help them never miss a potential issue or preventive maintenance opportunities.
To enable operators, technicians and managers to access machine condition data and receive alerts at any time and any place.
To detect abnormal machine condition trends that can lead to failure, determine root causes of machine issues, and provide AI-based recommendations on how to improve machine operating.
To ensure protection of machine health data from unauthorized access and compliance with relevant industry-specific regulations (e.g., OSHA, HIPAA, FDA) due to data encryption, access control, multifactor authentication, and more.
Success Stories by ScienceSoft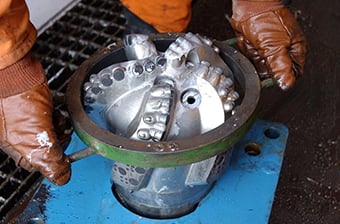 Defect Recognition Software for an Oil Drilling Equipment Manufacturer
Detectng drill bit defects in 3D camera images using ML and visual recognition algorithms.
Displaying the image analysis results as wear percentage.
Automated recommendations on drill bit replacement or maintenance.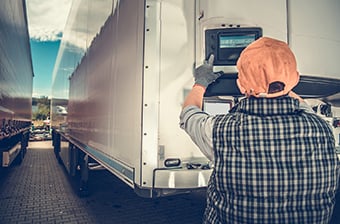 Truck Temperature Monitoring Solution
A custom module to the off-the-shelf truck monitoring solution to enable monitoring temperature and humidity inside the refrigerators.
Key functionality: real-time cargo condition monitoring, delivery violations alerting, advanced reporting capabilities.
Costs
The implementation costs of condition monitoring software depend on various factors, including the scope of monitored data (temperature, vibration strain, force, rotational speed, etc.), the number and types of monitored machines, the number of users, required integrations, and more.
Key financial outcomes
machine uptime due to real-time machine data tracking and analysis

manufacturing efficiency due to reduced machine downtime

unplanned downtime due to timely alerts

machine maintenance costs due to streamlined maintenance planning based on predictive analytics results
Condition Monitoring Software ScienceSoft Recommends
Felix
Description
Felix enables machine operators or inspectors to conduct condition monitoring surveys and assessments based on temperature, vibration, oil analysis, or any other measurements. Also, it keeps records of condition data, condition monitoring assessments, and relevant recommendations in one place.
Best for
Machinery health evaluation
MachineMetrics
Description
MachineMetrics is designed for production and machine condition monitoring. It delivers data-driven insights on how to avoid downtime and production losses and increase machine efficiency. The tool offers such features as alerts and notifications about detected deviations of machine data from preset thresholds, root cause analysis of machine issues, real-time dashboards and scheduled reports, and more.
Best for
Predictive machine maintenance
FourJaw
Description
FourJaw is an intuitive tool for machines of any type, age or brand that offers real-time condition and production data monitoring. The tool detects and reports issues to machine operators or managers as well as offers historical trend analysis based on condition data, which helps forecast machine failures.
Best for
Historical trend analysis based on machine data
When Choose a Custom Condition Monitoring System
ScienceSoft recommends a custom condition monitoring solution when:
| | |
| --- | --- |
| | Available market condition monitoring solutions can't meet the needs of your business. For example, when you need a solution that supports a combination of condition monitoring techniques like temperature monitoring, vibration monitoring, and acoustic emission. |
| | There are legacy systems (e.g., CMMS, asset management software) in your company's digital environment that are required to integrate with condition monitoring software. |
| | Your business is bound by specific compliance regulations (e.g., OSHA, FDA) that require extra data security, which can be achieved, for example, via AI-driven detection of cyberthreats and potentially malicious activities. |
Condition Monitoring Software Implementation with ScienceSoft
Implementing IT solutions for manufacturing since 1989, ScienceSoft offers consulting and implementation services for condition monitoring software.
Condition monitoring software consulting
Consulting on IoT sensors to enable condition monitoring.
Defining technical requirements for condition monitoring software.
Helping choose between platform-based and custom implementation of a solution.
Selection of a suitable platform (platform-based implementation).
Outlining the solution's architecture and choosing a fitting tech stack (custom implementation).
Consulting on key integrations (e.g., CMMS, asset management software).
Elaborating on a cybersecurity strategy for your solution.
Project planning and a business case creation, including time, cost and ROI estimation.
Go for consulting
Condition monitoring software implementation
Eliciting the solution's requirements.
Architecture design including an underlying IoT platform and user apps.
UI and UX design of a solution and user apps.
Choosing between platform-based and custom implementation of a condition monitoring solution.
End-to-end solution development (custom implementation).
Solution customization (platform-based implementation).
Integration of the solution with CMMS, asset management software and more.
Quality assurance of the condition monitoring system.
After-launch support and evolution.
Go for implementation
About ScienceSoft

ScienceSoft is a global IT consulting and software development company headquartered in McKinney, Texas. We offer advisory, design, implementation, support and evolution services to ensure robust machine condition monitoring in real time for manufacturing organizations. Being ISO 9001 and ISO 27001 certified, we guarantee high-quality IT services and the security of our customers' data. If you opt for the implementation of condition monitoring software, you are welcome to reach out to ScienceSoft's team.

<![endif]--> <![endif]--> <![endif]-->