Banking IT Services and Solutions
Banking software is aimed at improving the relationship between financial facilities and their customers, attracting and retaining the most profitable clientele. ScienceSoft delivers both platform-based and custom banking software, manages its integration and deployment, and ensures support.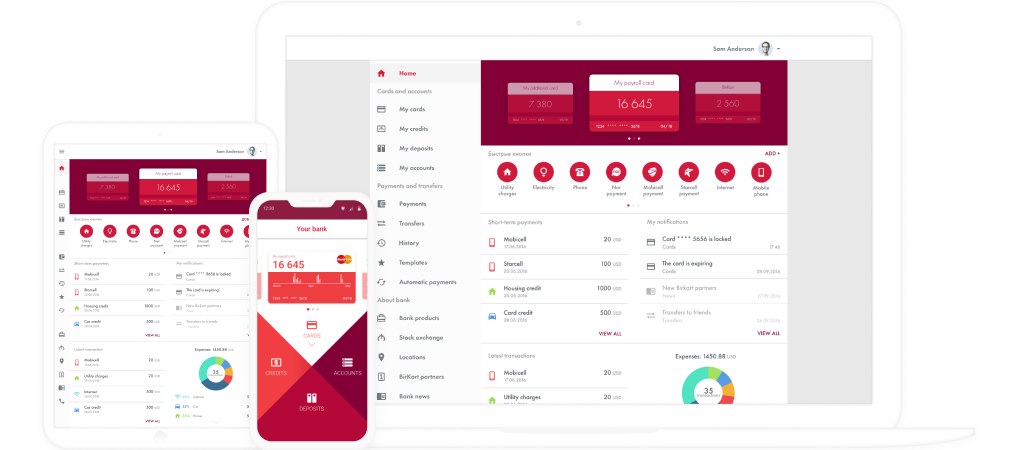 Online and Mobile Banking Solutions for an Asian Bank with 3+ mln Customers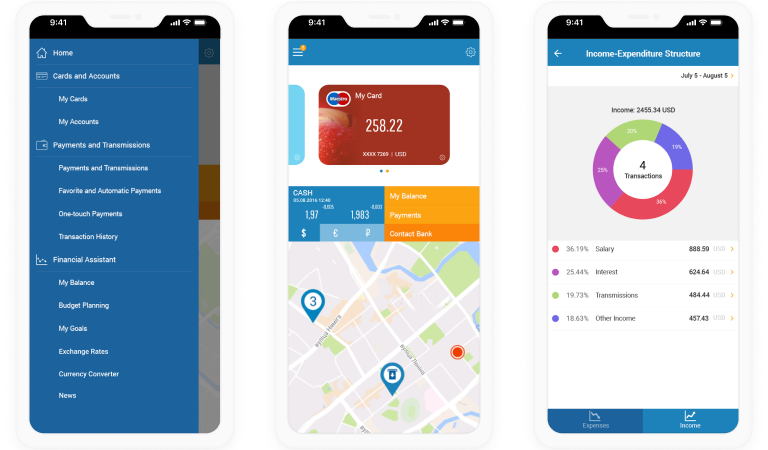 Award-winning Mobile Banking App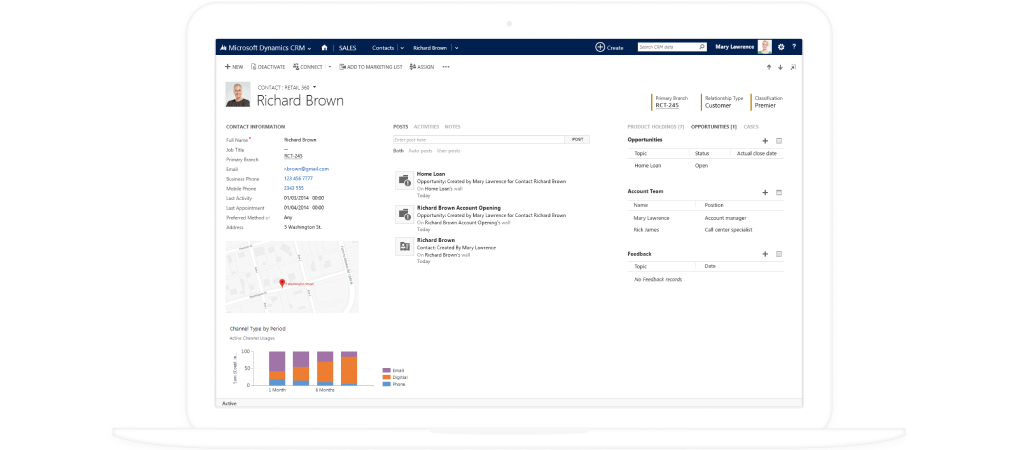 CRM for a Retail Bank with 7+ million Clients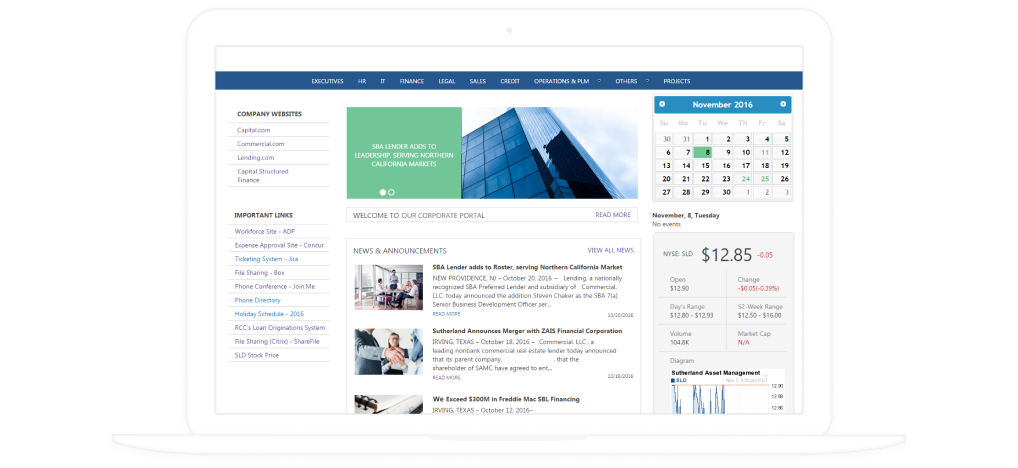 Intranet for a US Loan Provider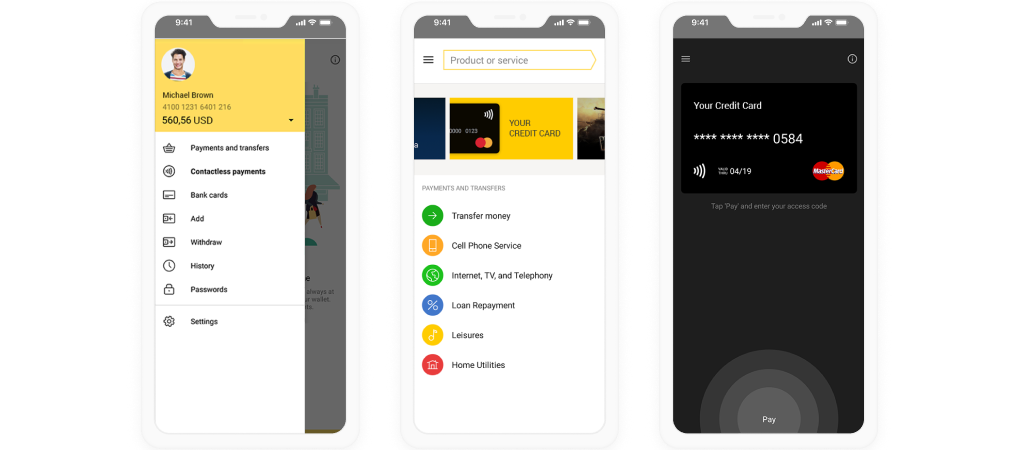 Mobile Payment Solution for 6 mln E-wallets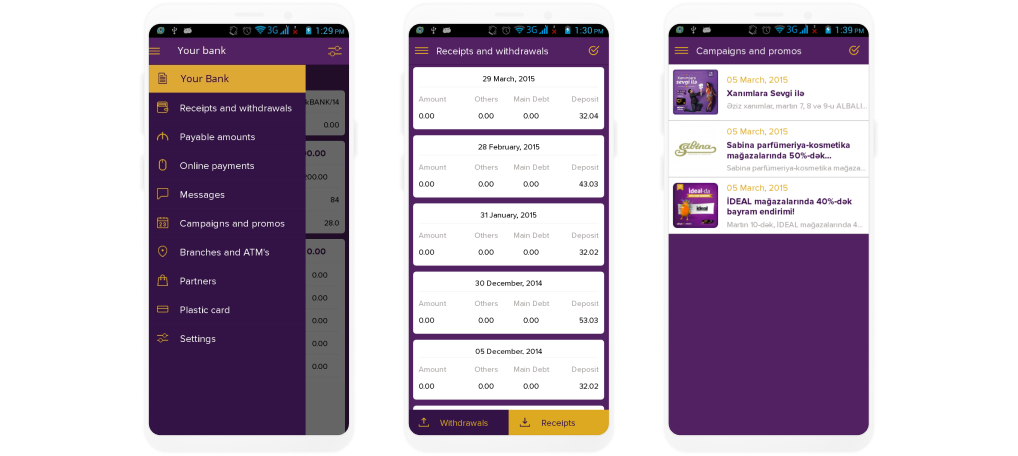 Mobile Banking App for Hire-purchase Cards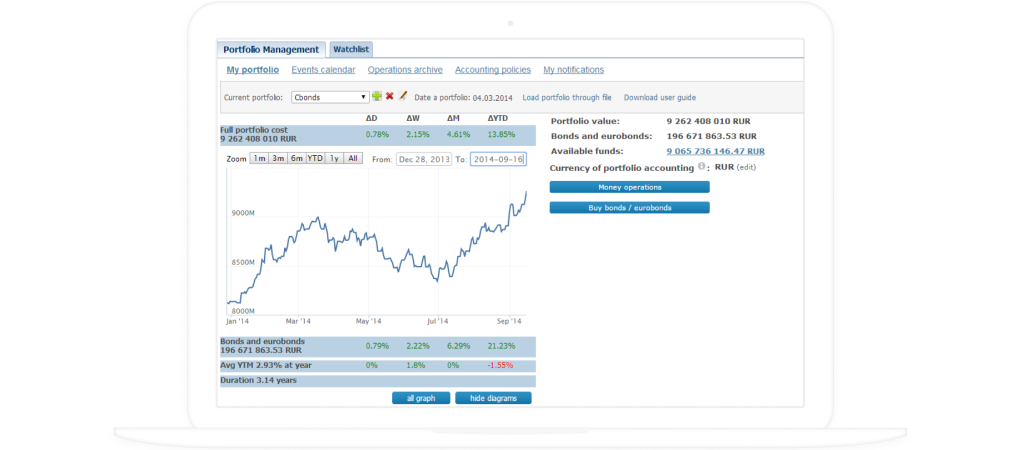 Online Bond Portfolio Management Solution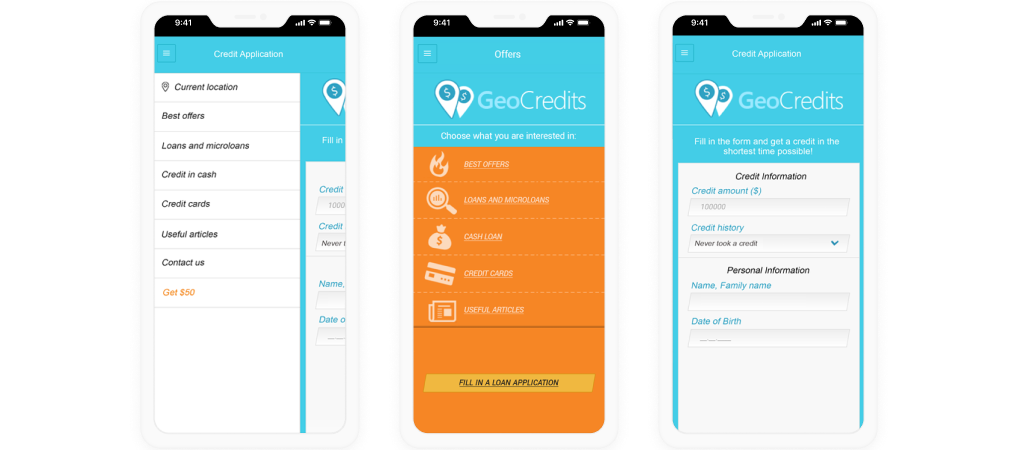 Cross-platform Mobile App for Online Credit Assistant
ScienceSoft provides a complete set of custom and platform-based solutions designed to meet your needs.
Internet banking
Answer the ever-growing customers' needs for secure 24/7 access to their banking accounts with custom internet banking.
Whether you want to implement a solution from scratch or update your current obsolete software, ScienceSoft will provide you with rich functional scope and ensure implementation of the best online banking practices. With custom internet banking solutions, your clients will be able to enjoy the following functionality:
Get detailed information about their checking, savings and credit accounts.
Set up limits for their cards.
Make payments.
Transfer money between banking accounts.
Request bank statements or other applicable documents online.
Find a branch or ATMs in a particular location, and much more.
Mobile banking
Provide your customers with a full range of banking services on their phones.
Backed by 18 years of experience in mobile app development, ScienceSoft will help you implement custom mobile banking software tailored to your specific needs. Our software solutions vary from basic to A-class mobile banking apps and include both core and advanced functionality (e.g., personal financial management, loyalty program integration, personalized bank product offering, augmented reality, and more).
Customer portal
Ensure safe and user-friendly co-working environment for your customers with customized SharePoint-based portals and banking solutions created from scratch.
Build B2C banking portals for ongoing communication and long-term relationships with your customers, or B2B portals with role-based content personalization, multiple logins for customer employees, clear portfolio manager, financial planning and other custom functions.
Banking CRM
Use strong capabilities of Dynamics 365 and Salesforce to enhance generation of customer-related data and effectively communicate with both prospects and current customers.
With 15 years in CRM consulting, ScienceSoft can boost your effectiveness in various customer-facing activities such as:
Cross-selling and up-selling.
Customer support.
Systematic lead nurturing.
Customer data management.
Channel activity tracking.
Customer experience management, and more.
Loyalty program management
Increase customer engagement with your brand and across multiple product lines through:
Establishing omni-channel communications.
Adopting omni-channel approach for managing customer relationships.
Building flexible reward systems.
Including gamification elements, and more.
Banking data analytics
Tap into customer trends and liquidity forecasts, drive revenue and mitigate risks by converting raw data into actionable, reliable and consistent insights.
ScienceSoft will help you implement the following types of bank data analytics:
Customer analytics (customer segmentation, attrition analysis, cross-sell effectiveness analysis, etc.).
Channel analytics (analysis of branch transactions and customer traffic, analysis of click patterns, frequently accessed web-pages, search behavior, the most widely used mobile banking features, etc.).
Marketing analytics (success of marketing campaigns, factors that increase sales, etc.).
Risk analytics (credit risk, market risk, operational risk, liquidity risk, etc.).
Performance analytics (sales performance, branch and digital channels performance and profitability, etc.).
Lending software
Take fast and well-informed loan decisions, mitigate risks and reduce time and costs of loan delivery.
Digitize loan origination, underwriting and servicing.
Introduce a configurable borrower portal for consumer, commercial and small business loans.
Opt for a web-portal or a custom mobile application to accelerate the mortgage application process.
Add convenience to your mortgage lending services with e-signatures, e-delivery and e-closing tools.
Create a single system of record for your lending operations with ScienceSoft's custom lending software.
Payment software
Harness the power of digital payments.
Ensure fast and secure transactions with custom mobile payment solutions.
Increase customer loyalty with NFC or QR-based mobile wallets that hold digital information about customers' credit and debit cards, store coupons, loyalty programs, and more.
Enable customers to make real-time, person-to-person (P2P) payments.
Streamline the accounts payable process for your business clients.
Bank intranet
Help employees to work better together.
Facilitate collaboration and communication between departments.
Create unique environment for data sharing and informal communication.
Ensure information consistency, better data management and search.
Promote corporate values and strengthen a sense of community within the workplace.
Document management system
Ensure seamless and fully automated document circulation in your bank.
Build a single library supporting multiple document templates.
Create automated workflows for receiving, routing and completing documents.
Ensure document compliance with internal standards and regulations.
Knowledge management solution
Make your bank's corporate knowledge a competitive advantage.
Create a corporate knowledge base and a unified discussion hub.
Post information for corporate education.
Share case studies, workshop materials, guidelines, FAQs and other knowledge items.
Discuss events, ask questions, get consultations and do other activities with rich SharePoint knowledge management functionality.
Facial recognition software
Strengthen the security, improve customer loyalty, increase software efficiency and accessibility via a better mode of authentication.
With 10 years of experience in image analysis technology, ScienceSoft can help with premier-quality facial recognition solutions for a streamlined identity proofing process:
Mobile and web authentication (using facial biometrics to log into internet banking accounts; taking a selfie to prove identity for ecommerce transactions).
On-site authentication (preventing unauthorized personnel from entering sensitive areas; detecting suspicious behavior in and around the bank; verifying account withdrawals at ATMs; identifying VIP customers quickly and accurately).

Khalid Ahadov
Executive Director
Unibank
We chose ScienceSoft as a technology partner for the mobile banking development project. We were pleased with the outcomes of the project, as well as with the collaboration mode. ScienceSoft brought to the table substantial expertise in mobile application development and explicitly customer-centered approach to the application design. We especially appreciate their professional approach to security issues, which were among our main concerns due to strict regulations.
Allen Firouz
Chief Information Officer
City First Bank
We partnered with ScienceSoft for a SharePoint intranet project for our financial institution. We needed to convert our classic SharePoint intranet to a modern experience, create a hierarchy of sites to mimic our organizational structure, and extend the intranet's capabilities with custom workflows, automation, and security controls. We are thankful to ScienceSoft for a great job on upgrading our intranet. The new intranet is easy and convenient to use.

Juhani Onkalo
Head of eBanking
Tieto
ScienceSoft powered Tieto with a competent team to develop products for banking services. The team has been delivering results within budget and time. I'm absolutely satisfied with the quality of their services, their development skills and responsibility as well as the way they manage communication with us and our clients.
Gulnara Dashdamirova
Director of Security Department
Central Bank of the Republic of Azerbaijan
We commissioned ScienceSoft to carry out QRadar implementation and support. ScienceSoft analyzed our technical requirements and created a design draft for a QRadar solution. During the following three months, they integrated QRadar with relevant IT infrastructure components, introduced standard and custom correlation rules and report templates, fine-tuned the SIEM solution to minimize the number of false-positive offenses.
At ScienceSoft, we help our customers reap the following benefits:
Banking IT services are a way for banks and financial services companies to improve operational efficiency, drive innovations across their conventional business processes, and introduce the next-gen digital experience for their clients.
ScienceSoft's banking IT services are tailored to the unique needs of each organization and can be related to:
Whether you need to develop an enterprise digital strategy or move to a new technology platform, ScienceSoft will work closely with you to improve your IT ecosystem. Our IT consultants will help you identify how banking solutions can reinvent your business, as well as help you choose the most suitable platform, and estimate costs.
IT-based customer experience consulting
With 12 years of experience in developing CXM solutions, ScienceSoft clearly understands what makes excellent customer experience and how software can optimize and enhance all stages of the CXM cycle. Our CX consultants will guide you through a variety of solutions for customer experience management helping to choose and implement the most suitable ones.
Backed by deep expertise in implementing platform-based solutions, ScienceSoft can meet the ever-changing needs of any banking environment at any scale. To reflect your bank's unique business models, we can create a solution from scratch thereby satisfying your needs much more precisely than any off-the-shelf product.
Solution maintenance and support
In case you need a dedicated IT team to upgrade your banking software, ScienceSoft can ensure support and maintenance services. With ScienceSoft's help, you can reduce the cost of technical support as well as get upgrades, design update, performance tuning, and patches for your banking systems.
The Financial Times Includes ScienceSoft USA Corporation in the List of the Americas' Fastest-Growing Companies 2023
For the second year in a row, ScienceSoft USA Corporation ranks among 500 American companies with the highest revenue growth. This achievement is the result of our unfailing commitment to provide high-quality IT services and create best-value solutions that meet and even exceed our clients' expectations.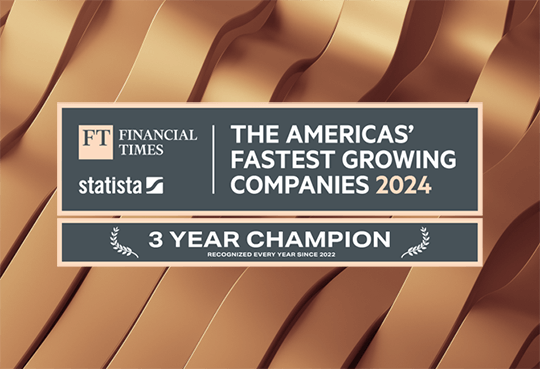 At ScienceSoft, we successfully solve the following business challenges of retail and corporate banking:
Decreased level of customer trust
Customer attrition
Unsatisfactory CX and loyalty
Weak cross-selling

Disintegrated communication with customers
Fragmented view of customers
Increased competition from Fintechs and more
All about BFSI and Investment
<![endif]--> <![endif]--> <![endif]-->