With 14-year experience in custom software development for the banking industry and the financial services sector, ScienceSoft has been helping banks and financial services companies sharpen their competitive edge with the power of mobile technology. At ScienceSoft, we use our deep knowledge of mobile banking application development to make your banking solutions engaging and commercially viable. With a custom mobile banking app, you can provide better customer experience by delivering flexibility and convenience of the essential banking operations right from mobile devices.
Our Mobile Banking Apps Portfolio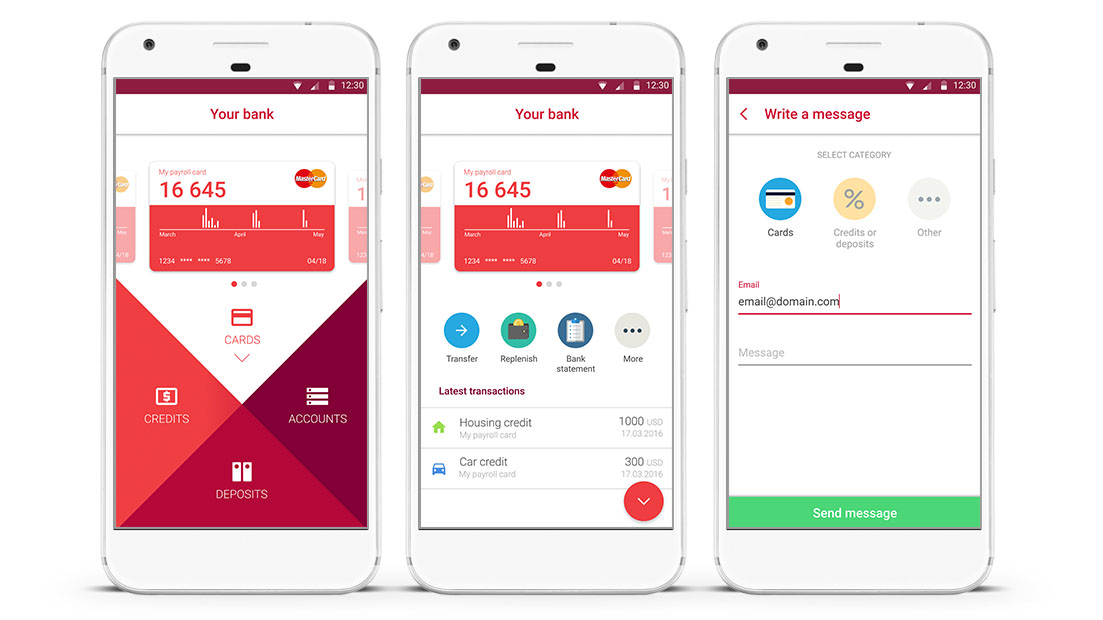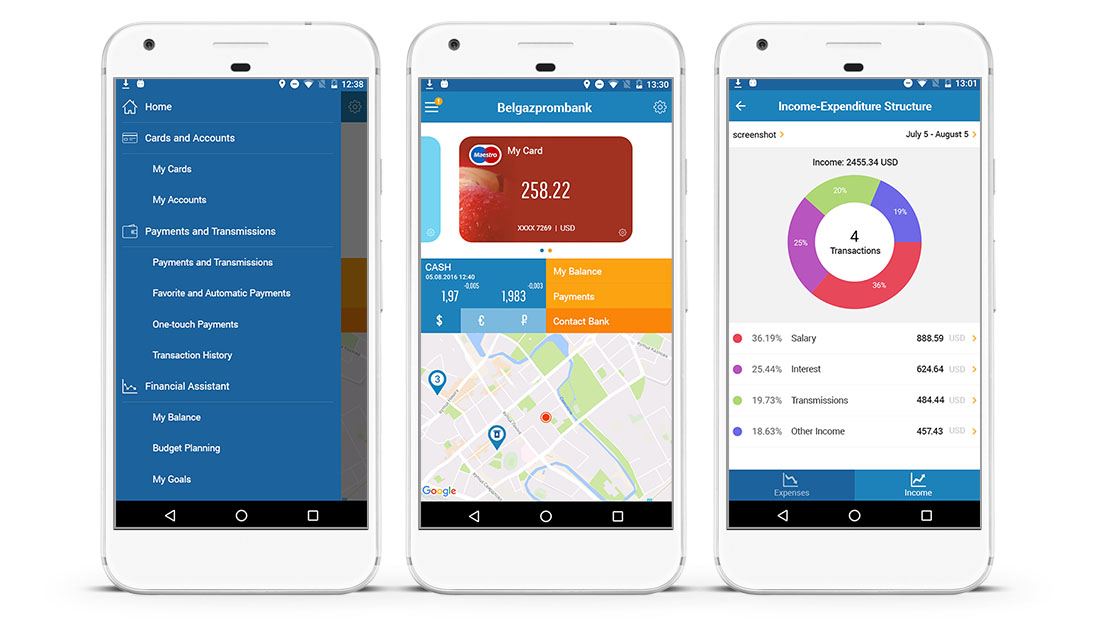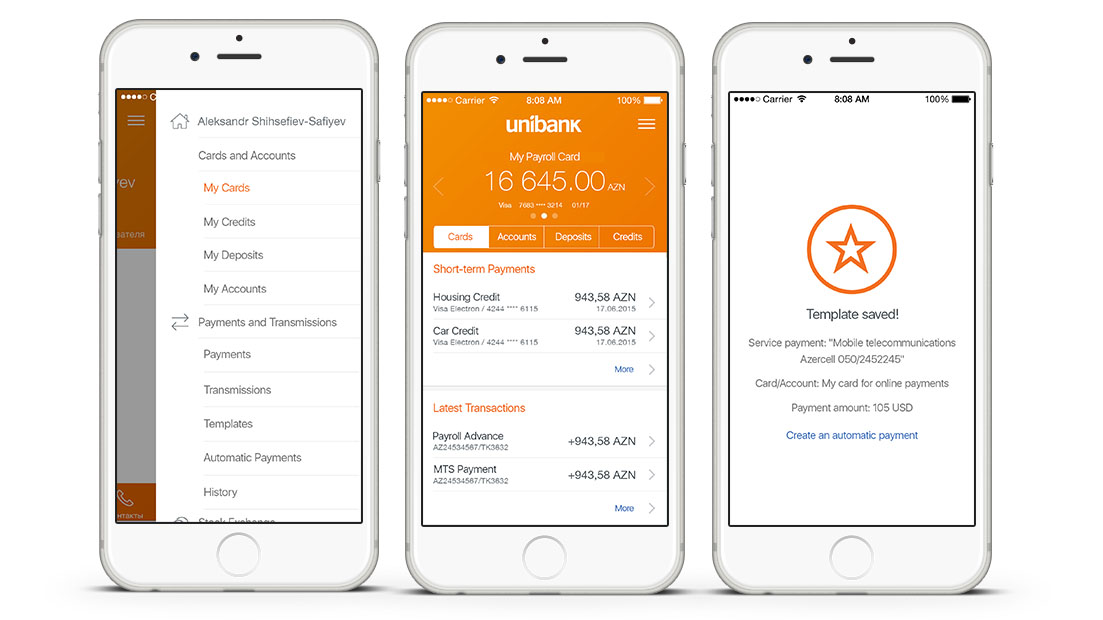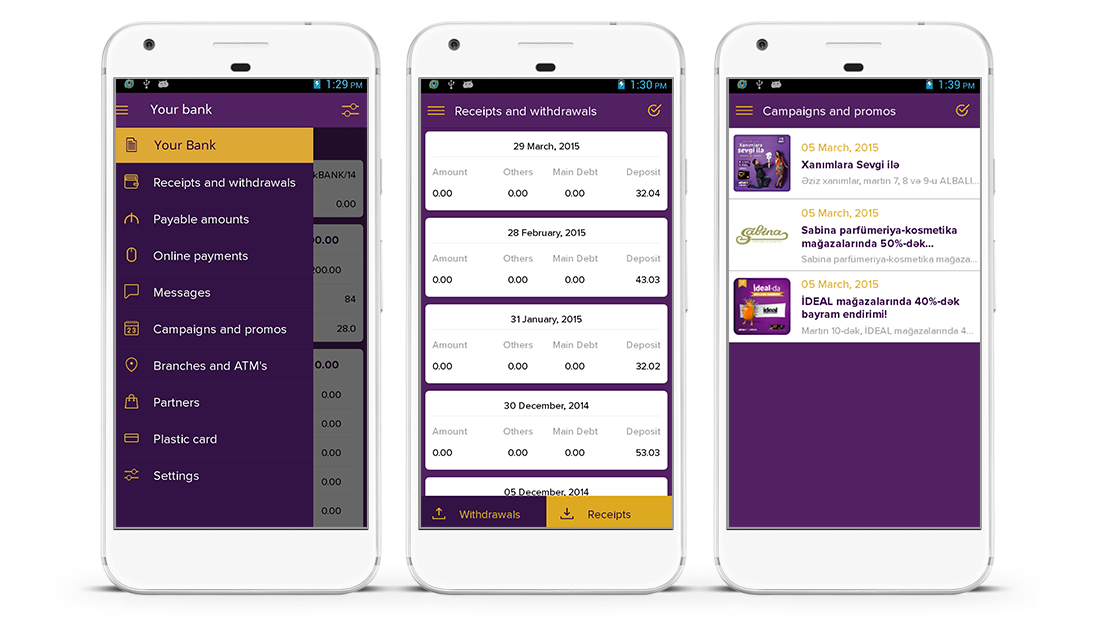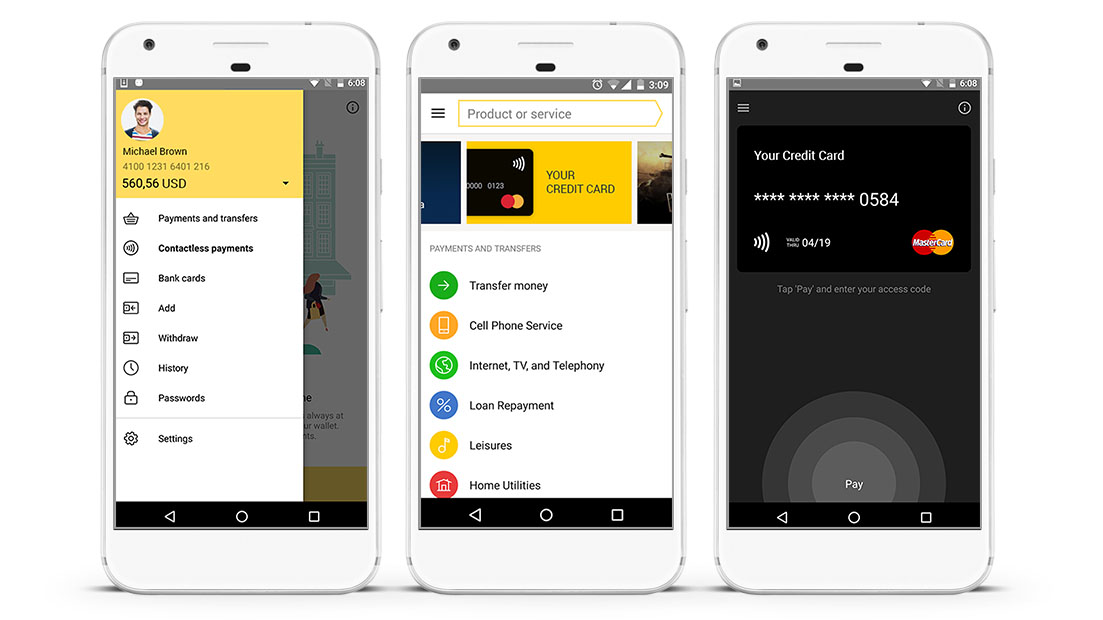 Mobile Banking Features We Deliver
We specialize in mobile banking app development aligned with our customers' specific requirements, not the general ones. Depending on your requirements, we can deliver various types of banking apps and assist you in choosing the functional scope for your mobile banking app.
Basic apps
Basic apps allow following the "we-too" strategy to keep up with mobile banking adopters or to experiment on the market with low risks. For this, we can deliver the following basic mobile banking features:
Advanced apps
Advanced apps bring personalized, differentiated mobile banking experiences by adding a number of extra features:
A-class apps
A-class apps help to achieve leadership in client service by introducing a powerful and full-featured digital platform with seamless transactional experience.
At ScienceSoft, we can reshape your mobile banking app with the following cutting-edge features:
Ask our mobile banking developers for more information.
Mobile Banking Opportunities
For large and midsized banks: Create and retain close ties by providing branchless banking to individual and commercial customers.
For community banks: Reach out to customers in geographically remote and rural areas. Cater to local business needs with tailored features and functions.
For credit unions: Improve union members' satisfaction by offering to experience the convenience of mobile banking services.
Challenges We Solve
With a mobile banking app, banks and financial institutions can successfully handle the following challenges:
Ensuring Security
ScienceSoft pays a special attention to provide a completely secure mobile banking environment to eliminate the possibility of fraud and encourage user adoption. Our security solutions include a 2-factor identification used for:
Registration: through an activation code sent via SMS
Authorization: by linking a mobile banking app to the user's device
Managing the list of devices with the account access
Confirmation of transactions
PIN change.
ScienceSoft has been working in Security Intelligence since 2004 and has achieved IBM Gold Business Partner status in 2017.
Technology
Native:

iOS
Android
Windows Phone

Cross-platform (Xamarin, native code)
Mobile Banking Development Process
ScienceSoft's experts will help you define the project scope, taste the concept and unfold essential mobile banking features. Our dedicated team will work closely with your subject matter experts through the entire implementation process to turn your idea into a well-thought mobile banking software. Our development team also ensures smooth integration of your app with other banking systems. After delivering a ready-to-use app, we guarantee its maintenance and support.
Contact Us
Reach out to our banking and financial services IT consultants to discuss your personal preferences and learn how you can get the most of your custom mobile banking software.