Mobile Banking App Development Services
Mobile banking app development services cover design and development of apps that allow users make payments, transfers and perform other financial operations via mobile devices. ScienceSoft applies 18 years of experience in building software for financial services to deliver robust mobile apps for banks, credit unions, DeFi companies, and other financial services organizations.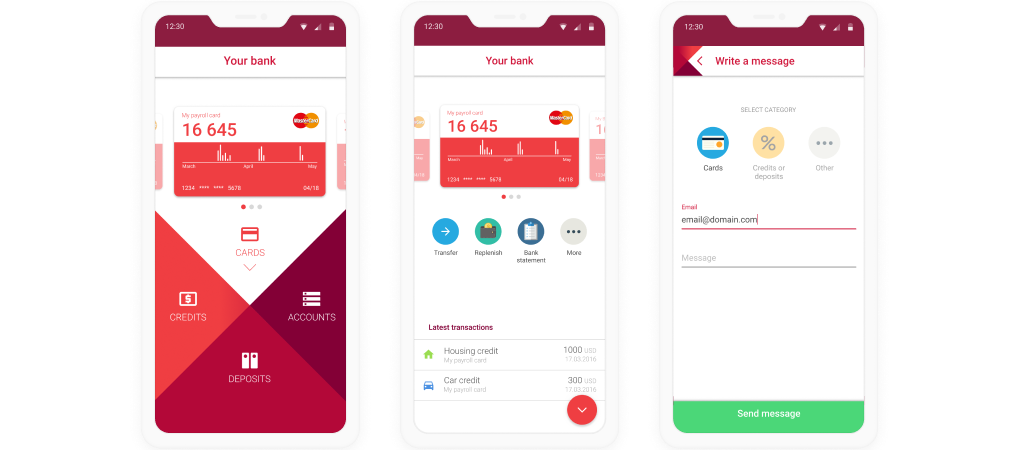 Online and Mobile Banking Solutions for an Asian Bank with 3+ mln Customers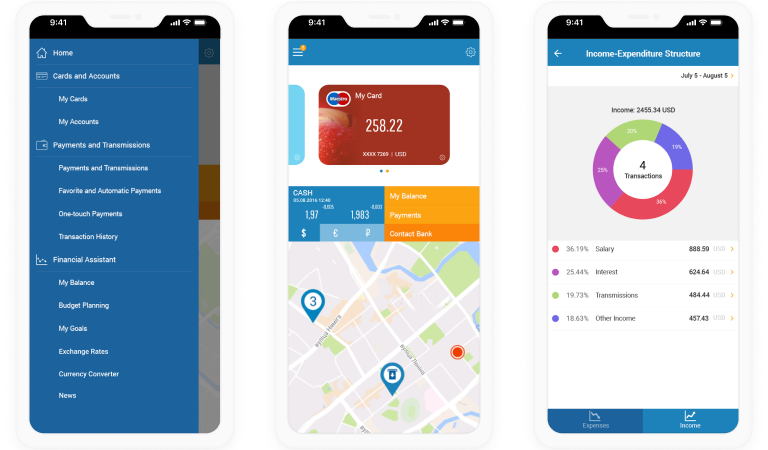 Award-winning Mobile Banking App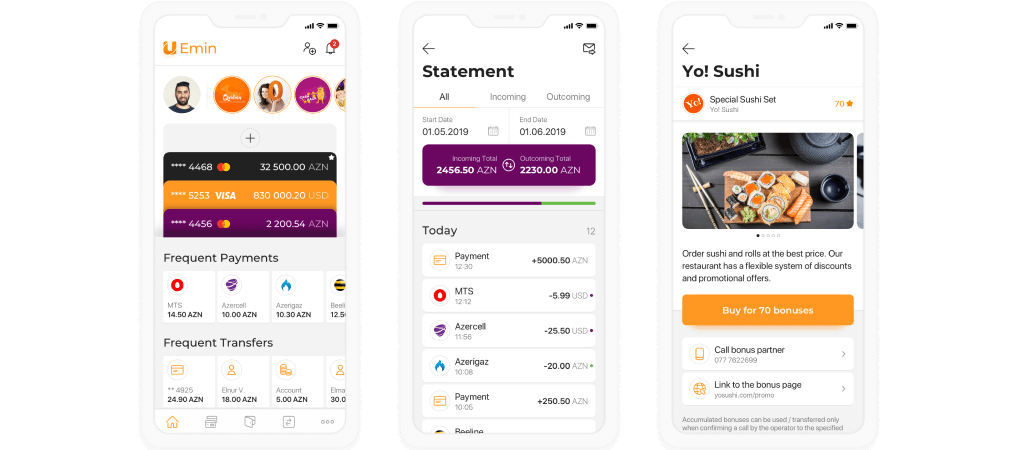 UI Redesign of a Mobile Banking App for iOS and Android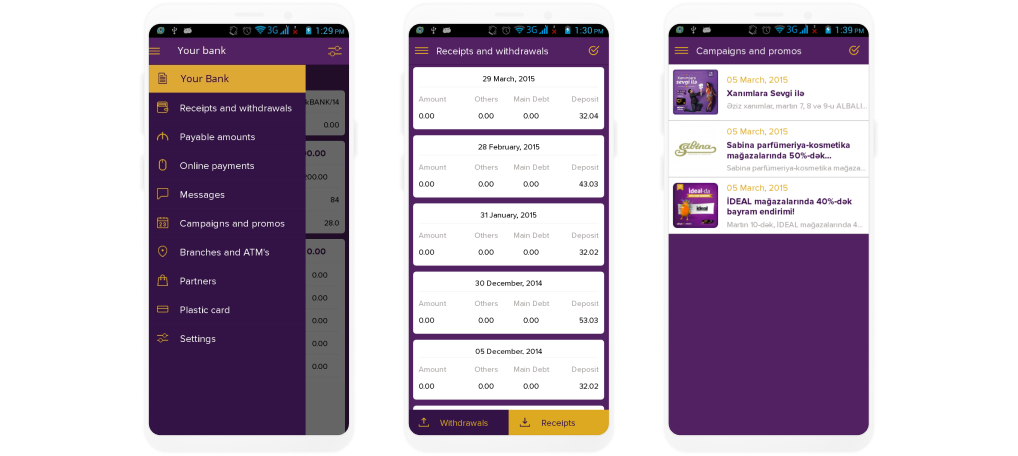 Mobile Banking App for Hire-purchase Cards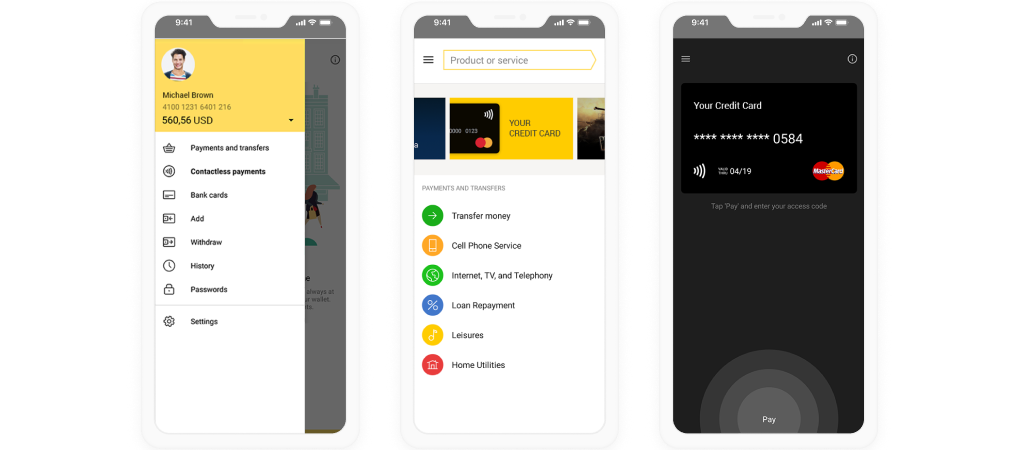 Mobile Payment Solution for 6 mln E-wallets
We specialize in mobile banking app development aligned with our customers' specific requirements, not the general ones. Depending on your requirements, we can deliver various types of banking apps and assist you in choosing the proper functional scope for your mobile banking app. In our projects, we maintain the quality-first approach based on a mature ISO 9001-certified quality management system and robust security management supported by an ISO 27001 certificate.
Basic apps
Basic apps allow following the "we-too" strategy to keep up with mobile banking adopters or to experiment on the market with low risks. For this, we can deliver the following basic mobile banking features:
| | | | |
| --- | --- | --- | --- |
| | Account management to check account balances and transaction history | | Money transfer to another person and between the owner's accounts at different banks, with the option of an instant transfer |
| | GPS-navigation to find the nearest service point or ATM | | Mobile RDC to check deposits using a mobile device camera |
| | ​Payments scheduling to make regular payments and pay bills in a snap | | Customizable alerts to receive text, email and push notifications (account alerts, bill pay reminders, security alerts), and more |
Advanced apps
Advanced apps bring personalized, differentiated mobile banking experiences by adding a number of extra features:
| | | | |
| --- | --- | --- | --- |
| | Personal financial management | | Loyalty program integration |
| | Crypto banking | | |
A-class apps
A-class apps help to achieve leadership in client service by introducing a powerful and full-featured digital platform with seamless transactional experience.
At ScienceSoft, we can reshape your mobile banking app with the following cutting-edge features: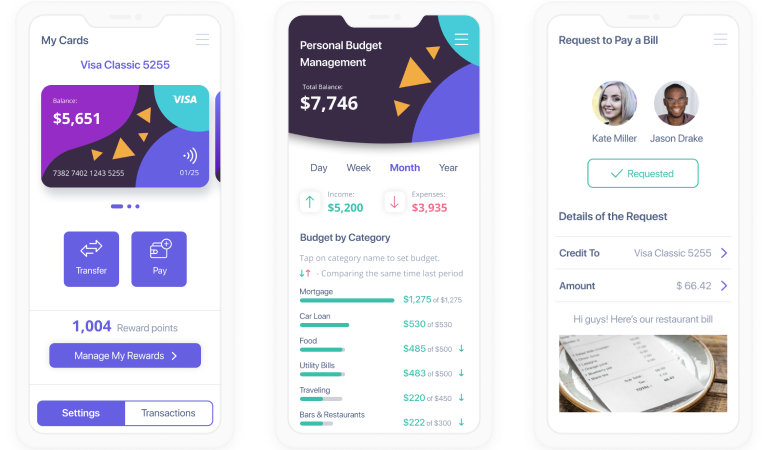 Want to See These Features in Action?
Check out our interactive demo to better understand mobile banking features and choose the ones you'd like to see in your app.
Mobile Banking Opportunities
For large and midsized banks

Create and retain close ties by providing branchless banking to individual and commercial customers.

For community banks

Reach out to customers in geographically remote and rural areas. Cater to local business needs with tailored features and functions.

For credit unions

Improve union members' satisfaction by offering to experience the convenience of mobile banking services.

For DeFi companies

Provide customers with seamless cryptocurrency payment experience by enabling them to transact crypto assets via a mobile banking app.
With a mobile banking app, banks and financial institutions can successfully handle the following challenges:
Improving customer experience
through personalized banking and convenient access to loyalty programs on the go.
Selling more to existing customers
with targeted new products and services. With stronger personal ties, banks and financial institutions will foster customer retention as well as embrace new cross- and upselling opportunities.
Attracting small businesses
by combining individual and business banking in one application.
by getting cheaper mobile transactions. E.g., a bank can save $4.15 on average for every mobile check deposit, leading to $49.80 in cost savings per customer annually (Javelin Strategy & Research).
Getting access to cheaper funds
by attracting deposits with lower interest rate. By bringing convenient mobile banking services, banks can increase the number of depositors from rural areas or distant locations.
The Financial Times Includes ScienceSoft USA Corporation in the List of the Americas' Fastest-Growing Companies 2023
For the second year in a row, ScienceSoft USA Corporation ranks among 500 American companies with the highest revenue growth. This achievement is the result of our unfailing commitment to provide high-quality IT services and create best-value solutions that meet and even exceed our clients' expectations.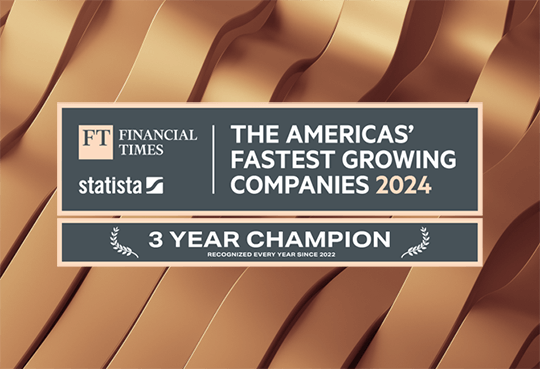 ScienceSoft has been working in Security Intelligence since 2004 and has achieved IBM Gold Business Partner status in 2017. We pay a special attention to providing a completely secure mobile banking environment to eliminate the possibility of fraud and encourage user adoption. Our security solutions include a 2-factor identification used for:
1
Registration: through an activation code sent via SMS.
2
Authorization: by linking a mobile banking app to the user's device.
3
Managing the list of devices with the account access.
4
Confirmation of transactions.
We chose ScienceSoft as a technology partner for the mobile banking development project for both iOS and Android platforms. ScienceSoft brought to the table substantial expertise in mobile application development and explicitly customer-centered approach to the application design. Besides, they proved to be a reliable and agile technology partner. We especially appreciate their professional approach to security issues, which were among our main concerns due to strict regulations.
Khalid Ahadov, Executive Director, Unibank
Native development
ScienceSoft's achieves 20–50% cost reduction for iOS projects due to excellent self-management and Agile skills of the team. The quality is never compromised — our iOS apps are highly rated.
Find out more
There are award-winning Android apps in ScienceSoft's portfolio. Among the most prominent projects is the 5-year-long development of Viber, a messaging and VoIP app for 1.8B users.
Find out more
Cross-platform
ScienceSoft cuts the cost of mobile projects twice by building functional and user-friendly cross-platform apps with Xamarin.
Find out more
Financial App Development Process
ScienceSoft's experts will help you define the project scope, taste the concept and unfold essential mobile banking features. Our dedicated team will work closely with your subject matter experts through the entire implementation process to turn your idea into a well-thought mobile banking software. Our development team also ensures smooth integration of your app with other banking systems and required external services (e.g., instant payment services, messaging services, authentication services). After delivering a ready-to-use app, we guarantee its maintenance and support.
Our Finance Mobile App Development Projects
All about BFSI and Investment
<![endif]--> <![endif]--> <![endif]-->