Ecommerce Web Development Services | Custom Website Design
Future-proof ecommerce solutions that evolve with your business plans 
Ecommerce website design and development services help create an ecommerce solution uniquely tailored to your business in visual design, functionality, and customer experience tricks. At ScienceSoft, ecommerce developers craft custom storefronts, build scalable microservices architectures and digitize back-office ecommerce operations.
Solutions Any Ecommerce Business Model Benefits From
We offer custom ecommerce website development services and can create any universal and unique features needed for smooth customer journeys. Whatever business or technology model you have, we offer just the right expertise to do the job flawlessly. Ecommerce solutions created and maintained by ScienceSoft are quick, stable and never crash.
Create Unmatched Experience with New-Age Techs
Technology evolution goes hand in hand with the growth of consumer expectations. By employing such cool technologies as AR, AI, IoT or blockchain, we build non-trivial ecommerce solutions and add excitement and extra comfort to the experience of your customers.
Virtual try-ons
Virtual try-outs
Live video consultations
3D modeling
Voice-assisted shopping
Decentralized marketplaces
Interactive user manuals
IoT-powered ecommerce operations
Advising on business, technology and operational aspects, we help you improve your operational efficiency and manage the entire experience customers have with your company.
Service details
Custom ecommerce development
We shift from monolithic to decoupled architectures to achieve more functional flexibility. We are also adept at advanced techs such as voice recognition or 3D modeling, which can help differentiate your brand.
Service details
Platform-based ecommerce development
There are many ecommerce platforms for market entry: Shopify, Drupal, BigCommerce, to name a few. However, we work exclusively with Adobe Commerce to create scalable and future-proof ecommerce solutions that can evolve in line with your business ambitions.
Service details
Mobile ecommerce app development
Get your webstore a branded mobile space where customers can conveniently shop anytime and on the go.
Ecommerce front-end development
We create modern digital storefronts by using tried-and-true HTML, CSS, and JavaScript programming languages and JavaScript frameworks: AngularJS, ReactJS, Meteor, Vue.js, Next.js, Ember.js.
Ecommerce back-end development
We lay out the business logic of your ecommerce app in the back end written in PHP, Java, Python, C++, Node.js, Go, .NET.
Our ecommerce website design services encompass UX and UI aspects. We follow the best practices of target audience research, competitor analysis, UI kit branding, and usability testing.
We strengthen our expertise in ecommerce store development with API-based integration services to connect separate systems and enable automated data exchange.
If your current ecommerce solution hinders business development, we help you move to a more flexible and scalable architecture and transfer business data.
We inspect ecommerce websites and infrastructure for code defects, security vulnerabilities, performance and UX issues. We then prioritize and plan solutions to detected problems.
Service details
Ecommerce support and evolution
Within a long-standing cooperation, we monitor the performance and efficiency of your ecommerce app and do the troubleshooting work. We also deliver new features and drive large-scale initiatives (like migration).
Looking for competent ecommerce developers?
Our team is ready to help you with any technology-related challenges!
Send your request
The Financial Times Includes ScienceSoft USA Corporation in the List of Americas' Fastest-Growing Companies 2022
ScienceSoft is one of 500 companies with the highest compound annual growth rate in revenue. This achievement is a result of our unfailing commitment to provide high-quality IT services and find best-value solutions to clients' needs.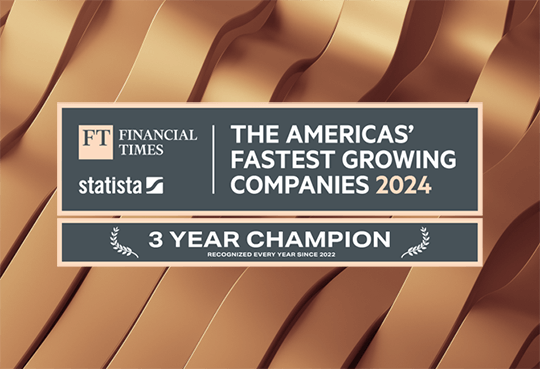 We Build Resilient and Agile Business Operations
Ecommerce website development is the process of creating an online space that presents your products beautifully and guides customers towards a purchase gently. We do that! However, our ecommerce development solutions go beyond beautiful storefront design – we create software for all back-office ecommerce processes.
Serve Customers a Consistent Experience across All Channels
We use omnichannel platforms to connect business processes and personalize customer experience across physical and digital channels.
Cost of High Quality Ecommerce Store Development
Companies of different scales naturally have different business requirements, so we chose the company size as the main criteria to differentiate an average webstore cost. However, multiple other factors exist that will influence the project cost estimate:
Hosting: cloud or on-premises.
Platform-based or custom solution.
Feature list.
Web design: template-based or custom.
Cross-system integrations.
Level of experience and rate of ecommerce web developers and designers.
Entry-level, yet sufficient, ecommerce functionality and template-based design.
From $25,000
Custom web design and functionality.
From $55,000
Custom visual interface and business logic; integrations with corporate systems.
From $200,000
Why Choose ScienceSoft as Your Ecommerce Development Company
in ecommerce web development

located internationally

in our multi-domain portfolio
What Our Clients Value

Jarod Joyce
Creative Director
ScienceSoft has been vital to our company's growth in ecommerce over the last 3 years. We rely on the team for a variety of Magento support tasks, and they always deal with our problems fast. Among other things, ScienceSoft's team helped us optimize the website performance and improve digital user experience, which had a positive impact on the conversion rate.
Bader Alhamdan
Managing Director
Being in the process of an online marketplace launch, we looked for a consulting partner to help us shape a final product vision with strong competitive advantages. We trusted the experience of ScienceSoft in market entry consulting. The consultant did a great job creating a dynamic UX prototype of our marketplace and planning integrations important for fast and effective business workflows.
Given Radingwana
Product and Partnerships Manager
With ScienceSoft, we managed to acquire the development resources that we needed and got them fit into our teamwork smoothly. Now that we've been working with ScienceSoft for 4 months, we can say that we are no doubt happy with our choice of development partners. The quality they deliver is consistently high. We believe they've contributed a lot to speed up our product's release.

Allison Lawrence
Business Relation Manager
We've been collaborating with ScienceSoft for many years now, and it has given us the ability to have stable & consistent support to ensure our Magento site is up-to-date and secure. They are the team who won't need your careful control – you just outline the task, and they deliver on it with stable quality and speed.
Fast and Well-Structured Process for New Ecommerce Launches
We show you the most common ecommerce development process here to assure you that well-managed process organization helps us perform well and respect deadlines. Also, we offer to add MVP creation and launch as an additional process step if your business aims to start getting value quickly from key features and then evolve the MVP into successful large-scale software.
More about Ecommerce
Ecommerce Development
<![endif]--> <![endif]--> <![endif]-->