<![endif]-->
<![endif]-->
Ecommerce Development Services
As a full-service ecommerce development company, ScienceSoft meets the need of B2C and B2B ecommerce businesses in:
Ecommerce website design and development.
Website integration with back-office processes and in-store operations.
Customer experience personalization.
Marketing automation.
Advanced data analytics.
Among all ecommerce service providers, why ScienceSoft?
17 years in ecommerce.
A mature vision of the ecommerce experience to aspire – highly engaging, customer-centric and consistent across all touchpoints.
Strong ecommerce domain knowledge and focused business analysis expertise.
A team resourced and technology-capable to assume full ownership over ecommerce setups.
A possibility of an agile approach to ecommerce projects.
4 business goals we meet
For some of you, our involvement as an ecommerce development and consulting partner will mean a powerful business launch with the right technology stack. For others – a possibility to give their business a fresh start by re-platforming successfully or growing into an omnichannel venture.
Launch

Our involvement is your possibility to start getting ROI early on the road. We give you a truly strong guidance to embrace all the technical possibilities at hand and align them with your business goals.

Technology consulting
Competitive landscape analysis and UX research
Ecommerce website design
Ecommerce ecosystem design and implementation

Optimization and growth

Improve customer experience, unlock new sales opportunities, grow and expand your business, monetize new market trends – ScienceSoft will be your reliable partner along the way.

Investigation of hidden pains and needs
Back-office automation and cross-system integrations
Customer experience improvement: UX and UI redesign
Loyalty building

Migration

We advise on migration when the current ecommerce platform in use is ineffective for your business. Our golden migration rule – we don't look for a better ecommerce platform, but an optimal one.

Current solution revision
Technology consulting
Calculation of the total ownership cost
Custom design changes
Business and SEO data migration

Omnichannel retail

We know two keys to omnichannel success – fully integrated customer experience across offline and online sales channels and automated back-office processes allowing for your full visibility and effective team work.

Ecosystem architecture
Ecommerce launch
Back-office automation
Under the umbrella of our ecommerce development services
For 17 years in ecommerce, we have cemented our belief in the efficiency of comprehensive customer experience management. Consistently, our services now take two core directions.
Ecommerce website development
to create a winning digital experience and achieve tangible conversion success with:
Mobile-first approach
Visual design
Website performance
Website architecture
On-site personalization
Upsells and cross-sells
Custom product builder
Digital payment
Checkout optimization
to automate your back-office processes and streamline customer experience with:
Procurement management
Production planning
Product information management
Distribution management
Marketing automation
Customer experience personalization
Order management
Customer support
Data analytics
| | | |
| --- | --- | --- |
| We put a luxury fashion retailer on the omnichannel rails. | We migrated telecom websites to an optimal ecommerce platform. | We conducted UX-wise redesign of a fashion website. |
| We launched an ecommerce solution fully integrated with the company's infrastructure. | We drive growth and evolution of 40+ Magento-powered websites managed form the same back end. | We launched an online sales channel and put a food delivery service to 46+ million market. |
Watch live ecommerce demos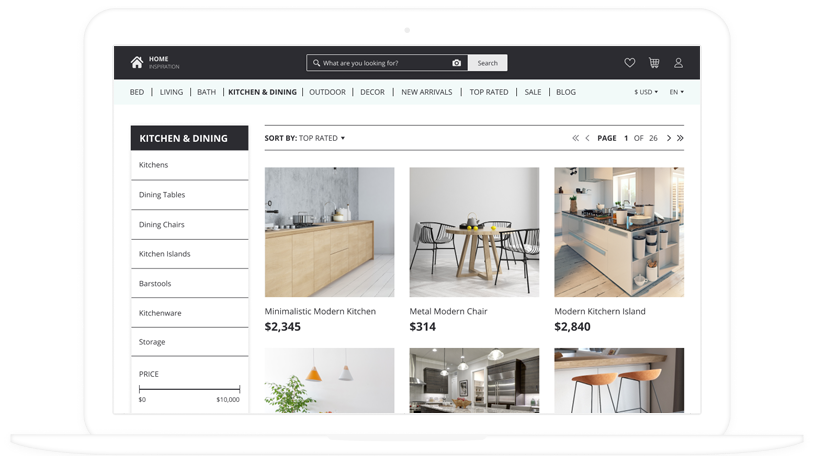 An interactive demo of a B2C ecommerce website
In B2C ecommerce, your customers value consistent experience and your helpful, yet not invasive, assistance throughout their journey. We illustrate how to achieve the balance in our live demo.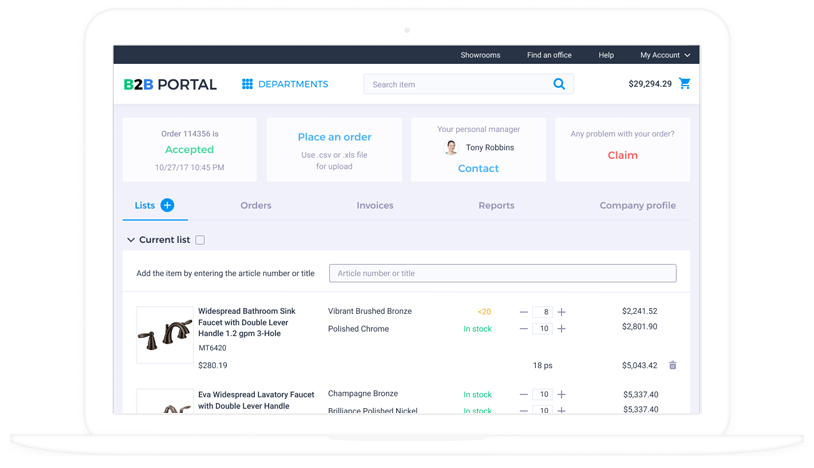 An interactive demo of a B2B ecommerce portal
In B2B ecommerce, we prioritize the experience that positions you as a trusted vendor and wins long-term loyalty of your customers.
Our customers say
ScienceSoft has been vital to our companies growth in ecommerce over the last 2 years. They are knowledgeable, efficient, communicative, and are always able to provide a strong resource for any needs that arise. They are a very versatile company in terms of the amount of services they provide. ScienceSoft is quite possibly the most beneficial outside resource we've ever had.
Jarod Joyce, Creative Director at Dot It, a US-based online restaurant supplier
Harding and Carbone has been very pleased with selecting ScienceSoft as our vendor for developing a client portal for our customers. Their professionalism, expertise, guidance, organization and timing have been wonderful. The end product is what we wanted.
Amber Amescua, Director of Operations at Harding and Carbone Inc, Property Tax Consultants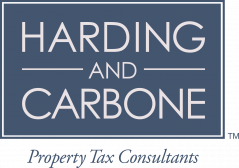 Aren't sure we are the right development team for you?
Don't hesitate to ask for our assistance even if you didn't find an explicit mention of your precise business need. We just care for your time and tailor the description of our competencies to situations most frequent in our practice.

<![endif]--> <![endif]--> <![endif]-->