SaaS Development Services
In IT since 1989 and a partner of leading cloud providers, ScienceSoft is fully equipped to deliver new complex SaaS that is reliable, secure and loved by users. We are also eager to ensure stable daily work and continuous smooth evolution of your existing SaaS solutions.
Why It's High Time to Tap into the SaaS Market
SaaS development is focused on creating resilient and scalable apps hosted in the cloud and monetized via a subscription model. The growing popularity of SaaS across various industries creates momentum for product companies to introduce a unique SaaS app and drive high revenue.
The SaaS market is estimated to surge to $10 trillion by 2030.
The average revenue per SaaS customer amounted to $52K and 119% was an average NRR of top-performing SaaS IPOs in 2021.
In 2021, an average organization used 110 SaaS apps.
Sources: McKinsey, Meritech Capital, Statista
34 years in IT with 3,600+ projects delivered.
12 years as a SaaS development company.
10 years in DevOps; use of Cloud Native Computing Foundation (CNCF) standards.
500+ developers on board; 50% are Leads and Seniors.
Designers who create UX and UI that drive user adoption and subscription renewal rate.
A project management office experienced in successful delivery of mid- and large-scale SaaS projects.
The Financial Times Includes ScienceSoft USA Corporation in the List of the Americas' Fastest-Growing Companies 2023
For the second year in a row, ScienceSoft USA Corporation ranks among 500 American companies with the highest revenue growth. This achievement is the result of our unfailing commitment to provide high-quality IT services and create best-value solutions that meet and even exceed our clients' expectations.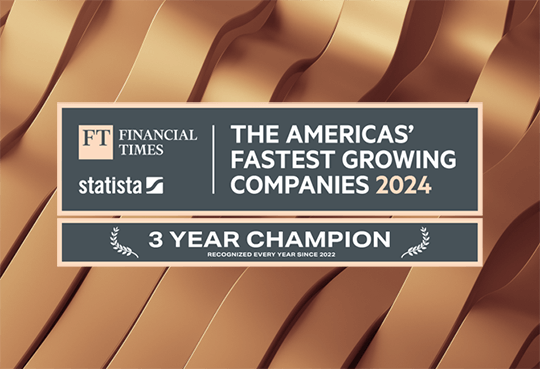 Scope of Our SaaS Development Services
Idea productization and brand design
Our consultants analyze competitors and the target audience's needs, describe a SaaS concept, define product differentiation and a unique selling proposition, and more.
Our consultants prepare detailed software requirements specifications (SRS), describe the development roadmap, estimate TCO & ROI, and provide other project guidance.
Our UX designers outline personas, create user journey maps, deliver wireframes and storyboards, do usability testing, and more. We can also conduct a UX audit of your existing SaaS.
Our UI designers conduct visual identity analysis and create a design concept. They provide clickable prototypes, comprehensive UI kit, animations, specifications and assets for developers in Zeplin, Sketch or Figma, and more.
ScienceSoft designs multi-tenancy architectures that are easy to scale, can withstand peak loads, and ensure 99.98% availability.
SaaS application development
Experienced in a wide range of technologies, our SaaS developers produce top-grade code, while our PMO use mature KPIs to ensure engineers' highest productivity.
Adhering to ISO 27001 standards and a proprietary Integrated Manual and Automated Testing approach, we ensure data integrity and high test coverage for your SaaS.
We offer L1, L2, and L3 support for your SaaS product as well as its corrective, adaptive, preventive, and perfective maintenance.
We help your SaaS cater to the growing audience needs by introducing in-demand features, including video streaming, VoIP, chatbots, AR/VR, AI, analytics.
ScienceSoft migrates your SaaS to another cloud provider or turns your on-premises app into SaaS by reshaping it for the cloud infrastructure.
ScienceSoft designs, develops, and integrates scalable and reliable APIs in your SaaS to enrich its functionality and simplify workflows.
To deliver high-quality SaaS solutions, we set up CI/CD pipelines that presuppose small, frequent releases with continuous functional testing and all-encompassing regression testing. We also opt for pragmatic automation of these test types, as well as of cross-browser and API testing (not to mention performance testing, which is always automated). In addition, we often use a staging environment to fully validate software while preserving the production environment intact.
How You Benefit From SaaS Development with ScienceSoft
Professional product design
Our business analysts and brand managers will translate your idea into a competitive product with intuitive UX, eye-catching UI, and a distinctive brand identity.
Reduced development costs
Due to mature project management, scalable cloud-native architectures, and ready-made components (frameworks, platforms, and cloud services).
With a mature outsourced team that shares a genuine commitment to creating a market-winning product.
Including AI/ML, VR, AR, blockchain, and more, to power your product with value-adding capabilities.
To ensure that full product knowledge is well-organized and available for future SaaS updates and maintenance.
To detect vulnerabilities before they reach production and proactively secure your users' personal data.
Due to established Agile development processes, efficient CI/CD and DevOps.
Due to professional usage of cloud load balancing tools, thorough monitoring activities, and mature DevOps.
Enforced throughout SaaS development life cycle and a tailored set of KPIs for transparent reporting.
Due to the modular architecture, clear separation of concerns (SoC), and standardized APIs.
Need help with your SaaS product?
Selected SaaS Application Development Projects by ScienceSoft
Meet Our Happy Clients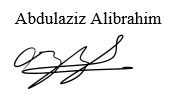 Wadih Pazos
Chief Operating Officer
Paramount WorkPlace
ScienceSoft's developers used the microservices approach to ensure our Azure-based product's scalability, which is critical for us as our user base is growing. They selected and implemented techs that ensured the system's availability and fault tolerance. The software performs stably even under heavy load, which helps us provide high-quality user experience to our customers.

Morten Øien Eriksen
CEO
Enonic
We have been cooperating with ScienceSoft for 5 years. ScienceSoft's experience in agile SaaS product development enabled us to adjust to the changing market requirements and incorporate features that made us stand out from competition. Our product has evolved into an easy-to-use and scalable platform, which is crucial for our success. Thanks for a great job so far!
Bader Alhamdan
Managing Director
Deyarat Trading Co.
Being in the process of an online marketplace launch, we looked for a consulting partner to help us shape a final product vision with strong competitive advantages. ScienceSoft provided a report featuring our core competitors: their products' efficiencies and drawbacks, and monetization models. They also did a great job creating a dynamic UX prototype of our marketplace and planning integrations important for fast and effective business workflows.
Abdulaziz Alibrahim
Founder
Abdulaziz Alibrahim
Having partnered with ScienceSoft, I started working with a business consultant who helped validate the feasibility of my business idea. He conducted market entry consulting, which included competitors' assessment (product efficiencies and drawbacks, pricing and monetization strategies, customer feedback analysis), research of regulatory barriers, and mobile app conceptualization. I want to thank ScienceSoft for the productive work so far.

Espen Erikstad
CTO
Aspiro
We are very happy with having ScienceSoft as a partner for our product development team. They are providing us with highly skilled, talented developers that have been contributing to the growth of our business. ScienceSoft are making outsourcing a very smooth and cost efficient solution for us.
View all customer reviews
We Know Your Industry
ScienceSoft's team accumulated profound knowledge of challenges, technologies, trends, and regulations in 31 industry. This helps us create truly beneficial apps and do it as fast as possible.
Types of SaaS Applications We Develop
Our solid portfolio of 3,600 projects includes the solutions that enable any type of interactions, be they B2C, B2B, P2P, G2P, or corporate.
CRM
ERP
Billing
Data analytics
HR
Ecommerce
Project management
LMS
EHR
Customer service apps
Document management
Fleet management
Collaboration and productivity solutions
ITSM
Technologies We Use for SaaS Development
We employ the proven combination of the latest and classic trusted technologies, having the following technology stack as our basis:
Architecture patterns we apply
Knowledgeable about all popular front- and back-end architecture patterns, ScienceSoft's software architects will shape the ideal design for your SaaS system with a view to its functional and non-functional requirements.
Multi-tenancy architecture
Serverless architecture
Microservices architecture
Command and Query Responsibility Segregation (CQRS)
Event-driven architecture
Domain-driven design (DDD)
Clean architecture
Decoupled architecture / Headless architecture, and more.
Model-view-controller (MVC)
Single-page application (SPA)
Model-view-viewModel (MVVM)
Progressive web app (PWA)
Reactive
Micro-frontend architecture
Choose Your Service Option
Rely on ScienceSoft's business consultants to productize your idea, design a selling brand, prepare detailed SRS and cost-benefit estimation.
I'm interested
SaaS development outsourcing *
Entrust your SaaS development project (or its part) to ScienceSoft's experienced developers and mature PMs.
I'm Interested
SaaS modernization and support
Get a full revamp of your existing SaaS or request regular support & maintenance services to keep it stable and up-to-date.
I'm Interested
| | |
| --- | --- |
| | * To reduce time to market, ScienceSoft recommends developing a Minimum Viable Product first. Our team can deliver the MVP in under 4 months and then continue to iteratively evolve it. |
SaaS App Development – Q&A
Can I get my SaaS delivered really fast?
Yes, depending on the project size, we might be able to get your MVP delivered in 2 weeks – 4 months. Subsequently, we can ensure releases of new functionality every 2-6 weeks.
Also, we can scale the team up anytime to perform even the most demanding and challenging tasks in time.
What's your post-launch policy?
During the first 1-3 months after the software launch, our team:
Answers your and users' questions and resolves user issues (if any), conducts user trainings (on demand).
Manages incidents, configuration changes, and updates.
When the warranty support is over, upon agreement, we're ready to offer continuous maintenance and evolution of your software as well as L1-L3 support. We know how to nurture long-term partnerships and keep our customers happy in the long run: 62% of our revenue comes from customers we have served for 2+ years.
Won't I get into a trap of a vendor lock-in? What about knowledge transfer?
We maintain the correct balance between autonomy and collaboration:
All relevant information on the work done and processes established is synthesized and shared with your architects, developers, testers, DevOps engineers, IT support specialists, database administrators, and security administrators.
Upon your request, ScienceSoft is ready to assist with knowledge transfer to a new vendor.
ScienceSoft is open to co-sourcing.
All software code is owned by your organization.
Want to Discuss Your SaaS Development Needs?
Please briefly describe your SaaS project needs. In under 30 minutes, our representative will get back to you with the answers or a suggestion to schedule a call.
All about Our Software Development
<![endif]-->