Startup Consulting Services
A way to make your startup a success
Providing software startup consulting services since 2016, ScienceSoft helps business founders plan and design software products and establish a cost-efficient software development process.
A startup consultant is someone who gives advice on how to efficiently plan, build, and launch new software products. ScienceSoft's consultants are ready to maximize your digital tech startup's chances of success due to:
Detailed research of the target market, target customer and market needs.
Capabilities to address innovation-based opportunities.
Optimizing development and infrastructure costs.
Helping you overcome compliance challenges.
What Makes ScienceSoft Credible in Start-Up Consulting
34 years in IT.
12 years in planning and developing SaaS solutions.
10 years in DevOps consulting.
12 years in IoT consulting.
10 years in big data.
ISO 9001, 27001, 13485 certifications.
HIPAA, FDA, PCI DSS compliance.
4.8 rating on Clutch.com.
For the second straight year, ScienceSoft USA Corporation is listed among The Americas' Fastest-Growing Companies by the Financial Times.
What Our Customers Say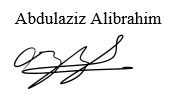 Catherine Roller Tyrrell
Founder
The Beauty Interactive
We turned to ScienceSoft with the idea of creating an all-in-one web platform for all the key beauty industry stakeholders. ScienceSoft helped us create a clear product vision and prioritize key features. They also created clickable prototypes. Thanks to ScienceSoft, we now have everything we need to raise funding for the project and start MVP implementation.
Bader Alhamdan
Managing Director
Deyarat Trading Co.
Being in the process of an online marketplace launch, we looked for a consulting partner to help us shape a final product vision with strong competitive advantages. ScienceSoft provided a report featuring our core competitors: their products' efficiencies and drawbacks, and monetization models. They also did a great job creating a dynamic UX prototype of our marketplace and planning integrations important for fast and effective business workflows.
Abdulaziz Alibrahim
Founder
Abdulaziz Alibrahim
Having partnered with ScienceSoft, I started working with a business consultant who helped validate the feasibility of my business idea. He conducted market entry consulting, which included competitors' assessment (product efficiencies and drawbacks, pricing and monetization strategies, customer feedback analysis), research of regulatory barriers, and mobile app conceptualization. I want to thank ScienceSoft for the productive work so far.
View all customer reviews
5 Reasons Why You May Need Startup Consulting
Details
All startups want to get off the ground as fast as possible. In our article, you will learn how exactly startup consulting helps aspiring entrepreneurs manage any aspects of their business with more confidence.
Industries We Support with Start-Up Consulting
Technologies We Work With
Our Consulting Service Options for Start-Ups
Tangible Benefits from ScienceSoft's Startup Consulting
Professional and structured startup consulting means:
clear vision of a product development roadmap from the start

of your focus is on marketing and sales

process risks due to preventing errors in software design, development, testing and management
Featured Software Product Projects
All about our Software Development
<![endif]--> <![endif]--> <![endif]-->