Analytics Consulting Services
Since 1989, ScienceSoft offers data analytics consulting services to help companies improve their decision-making, increase operational efficiency and grow their business.
34 years of experience in data analytics and data science.
18 years of consulting and hands-on practice in business intelligence.
10 years of big data consulting and implementation practice.
Partnerships with Microsoft, Amazon, Oracle and other tech leaders.

ISO 9001 and ISO 27001-certified to assure the quality of the data analytics consulting services and the security of the customers' data.
Analytics Consulting Services We Render
Do you need to build BI from scratch or introduce changes into the existing BI solution? We render BI consulting services to help you nail any of these challenges.
For new implementations and revamps, our consultants:
Consolidate the departments' scattered needs and recommend the BI solution's design where data from multiple sources and various analytical systems is integrated, secure, accurate and reliable.
Create a detailed roadmap that covers all the steps required to launch a BI solution successfully.
Design a user adoption strategy and conduct user training to ensure that your employees are well aware of the available features and capabilities and can use the solution with confidence.
While improving your existing BI solution, we identify the evident and hidden problems that hinder your BI solution's smooth performance and come up with the improvement roadmap containing structured recommendations on how to solve these problems.
Need to make big data part of your existing analytics solution or design a standalone big data solution from scratch? Our big data consultants won't let you get lost in the plethora of available architecture options and technologies.
We design a high-level architecture of your big data solution based on your business needs and prioritized requirements for the solution-to-be.
We clearly describe data sources, data flows and the functions that each architecture component should perform.
Our consultants conduct dedicated training sessions to help various target audiences, be it top managers or the technical team, to understand how to get value out of big data. Such training can take the format of workshops with Q&A sessions or instructor-led training.
Want to strengthen your business with advanced analytics relying on machine learning? Our data science consultants check whether this idea is feasible with the data quantity and quality you have. We also prepare a proof of concept after having tested several machine learning algorithms.
If your business problem should be solved with deep learning, our consultants:
Design the architecture of a deep neural network.
Select appropriate activation, optimization and loss functions.
Train the network to ensure the high accuracy of its predictions.
The Financial Times Includes ScienceSoft USA Corporation in the List of the Americas' Fastest-Growing Companies 2023
For the second year in a row, ScienceSoft USA Corporation ranks among 500 American companies with the highest revenue growth. This achievement is the result of our unfailing commitment to provide high-quality IT services and create best-value solutions that meet and even exceed our clients' expectations.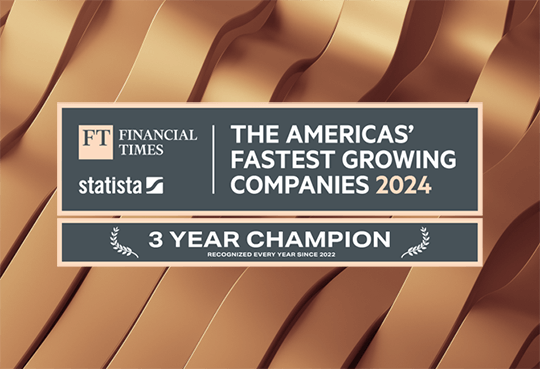 What Our Customers Say
Heather Owen Nigl
Chief Financial Officer
Alta Resources
When we first contacted ScienceSoft, we needed expert advice on the creation of the centralized analytical solution to achieve company-wide transparent analytics and reporting. After a series of interviews, ScienceSoft's consultants analyzed our workloads, documentation, and the existing infrastructure and provided us with a clear project roadmap.
Maria Zannes
President & CEO
bioAffinity Technologies
bioAffinity Technologies hired ScienceSoft to help in the development of its automated data analysis software for detection of lung cancer using flow cytometry. Our project required a large amount of industry-specific methodology and algorithms to be implemented into our new software connected to EHR/LIS systems, which ScienceSoft's team handled well due to a profound understanding of laboratory software specifics and integrations.

Donat Gaudreau
Electrochemical Cell Design and Test Engineer
Unilia Fuel Cells
We commissioned ScienceSoft to build a flexible database with user interfaces for managing our test data stored as time-based CVS files. ScienceSoft delivered a fully functioning solution regardless of the new requirements that appeared during the project. We are planning to extend the logic of our reports and dashboards and data processing options in our solution, and we'll definitely be considering ScienceSoft as our partner in this initiative.
Simen Løkka

CEO

Travision AS

We commissioned ScienceSoft to audit and upgrade our partially developed AI-based software for clay pigeon shooting tracking. ScienceSoft's team identified core errors, which didn't allow efficient solution operation, and implemented high-speed convolutional neural networks to fix them. As a result, the system could track a flying target in a real-life outdoor environment and faultlessly detect shooter's performance.

<![endif]--> <![endif]--> <![endif]-->