Software Consulting Services
Leverage our multidisciplinary expertise in software engineering
Software consulting services help plan and implement software improvements as well as staff software development projects with skilled resources. As a software consulting company, ScienceSoft offers expertise built on 3,600+ success stories across varied IT needs.
Our Service Scope: Technology Advisory and Beyond
Software stack assessment
Auditing the way your current software performs and meets your business needs, planning improvements to detected flaws and inefficiencies. Suggested action points may include software modernization, refactoring, migration.
Software architecture assessment & redesign
Identifying flaws in a software architecture affecting performance and security, limiting software scalability. Redesigning the architecture with a focus on resilience, quick changes and optimized maintenance costs.
Planning gradual transition of your software to modern programming techs without disrupting critical business operations. Increasing the value of your software investment through legacy transformation.
Evaluating software vendors and software pricing plans to match your specific requirements. Providing a software comparison summary pointing to the best-suited candidates.
Software development consulting
Working out software solutions to cover your business needs. Assembling a full project team to release the solution described in a functional specification.
Software licensing/compliance consulting
Assessing your software and validating its compliance with industry laws and regulations. Listing the requirements to license a software product.
Providing staff resources to complete the required skillset of any project role in your development team.
Setup of DevOps processes
Building an effective DevOps pipeline to speed up your software delivery process.
Business process analysis
Auditing your business processes and planning improvements with software-only changes: workflow automation, facilitated collaboration within internal and external teams, increased visibility into process performance, quick reporting, and more.
Reviewing your software development processes and tools. Offering best practices to accelerate the development process and raise the quality of software you create. Setting up project controls to keep project deliverables, schedules and costs on track. Guiding your transition to Agile practices.
Software product consulting
Analyzing the target market and conceptualizing your software product with a unique selling proposition. Conducting UX research and planning branded UI design for the product. Building multi-tenant architecture.
Implementing time-saving testing automation practices. Providing skilled testing engineers within a staff augmentation service model.
ScienceSoft's Software Consulting Projects
We Help Select, Build and Manage Different Software Solutions
Expertise across a variety of software domains allows us to provide precisely focused consulting services.
Software development consulting
The Financial Times Includes ScienceSoft USA Corporation in the List of the Americas' Fastest-Growing Companies 2023
For the second year in a row, ScienceSoft USA Corporation ranks among 500 American companies with the highest revenue growth. This achievement is the result of our unfailing commitment to provide high-quality IT services and create best-value solutions that meet and even exceed our clients' expectations.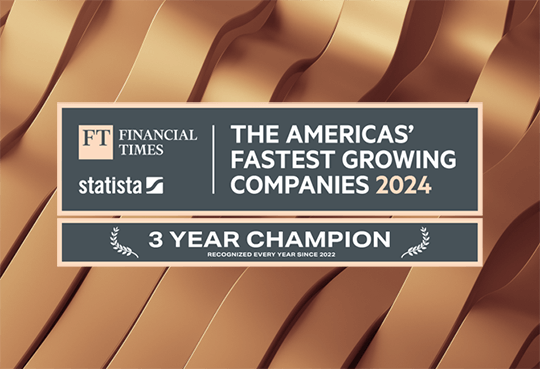 We Help Manage Industry-Specific Software
Overall, we have provided software consulting and development services for 30+ industries. We have the fullest expertise in:
delivering IT solutions

own vast and deep IT knowledge

for varied IT needs
Our clients are from 60+ countries
Software Development and Project Management Best Practices We Implement
What Customers Say about ScienceSoft
Leo Burnett Worldwide: "We have a fantastic team of people doing our projects"
For 4 years, we have been trusted with software development projects from a world-famous advertising agency Leo Burnett Worldwide. Sam Gooby, Head of Platform Production at Leo Burnett, reveals his first-hand experience on cooperation with our team.

Morten Øien Eriksen
CEO
Enonic
The ScienceSoft's team has become an integrated part of Enonic, and we appreciate their efforts and passion for the product. The team is flexible and willing to try various technologies and frameworks to find the best possible solution to the problem at hand. As a result, Enonic XP has evolved into an easy-to-use and scalable platform, which is crucial for our success.

Wadih Pazos
Chief Operating Officer
Paramount WorkPlace
ScienceSoft's developers used the microservices approach to ensure the system's scalability, which is critical for us as our user base is growing. They selected and implemented techs that ensured the system's availability and fault-tolerance in the future. We were particularly pleased with neat alignment of the developed module with our requirements.
Heather Owen Nigl
Chief Financial Officer
Alta Resources
ScienceSoft's team members proved to be extremely flexible and responsive. They stayed in daily contact with us, which allowed us to adjust the scope of works promptly and implement new requirements on the fly. Additionally, the team delivered demos every other week so that we could be sure that the invoicing system aligned with our business needs.
View all customer reviews
Our Technology Portfolio
Our expert solution architects and software developers provide software development consulting services across a wide range of technologies.
Software Guides Created by ScienceSoft's Experts
Enterprise Software Development Guide
Our senior software developers share their insights on the specifics of large-scale multi-user software.
Read the guide
Telemedicine App Development Guide
We discuss how to succeed in the implementation of telehealth and virtual care.
Read the guide
We share the experience of migrating on-premises infrastructure and data to the cloud.
Read the guide
Grab the Best Value from Software Development Consulting
Describe briefly the challenges you face, and we will follow up within 30 minutes to agree on the most convenient format of further communication.
All about Our Software Development
<![endif]-->