PHP Development Outsourcing
PHP is a platform-independent language that helps build secure and resilient web-based software. With 15-year experience in PHP, ScienceSoft offers end-to-end outsourced PHP development to IT product companies and non-IT enterprises over the world, helping deliver high-quality software on time.
PHP developers, including certified PHP developers

successfully completed projects

years in PHP web development
Gold member of Microsoft Cloud Solution Provider program.
The Financial Times Includes ScienceSoft USA Corporation in the List of Americas' Fastest-Growing Companies 2022
ScienceSoft is one of 500 companies with the highest compound annual growth rate in revenue. This achievement is a result of our unfailing commitment to provide high-quality IT services and find best-value solutions to clients' needs.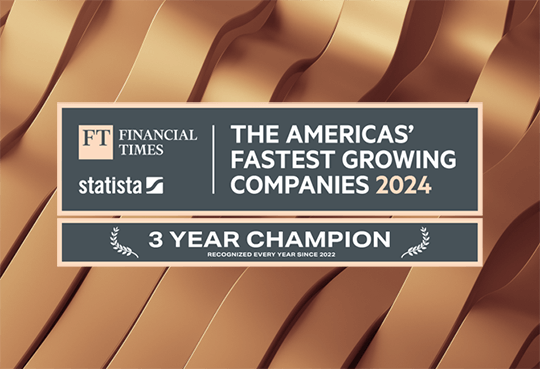 Mature delivery on time and on budget
We implement advanced development process approaches, such as DevOps, CI/CD, a reasonable amount of test automation, and high unit test coverage to deliver software quickly while keeping it stable and avoiding excessive costs on your side.
Access to world-class technologies
We enjoy participating in complex PHP projects and sharing our expertise in cutting-edge technologies (machine learning, IoT, blockchain, big data).
Support in setting up the remote collaboration environment
ScienceSoft is experienced in working in 100% remote and mixed remote-local outsourced projects. We can help establish all the needed tools for efficient cooperation.
Flexibility to adapt to your development process
Our developers work in Scrum, Kanban, and other Agile methodologies, and, in case of collaboration with your in-house team, immerse into your established processes seamlessly.
Staff augmentation with PHP developers
Request the exact number of dedicated PHP developers you need and manage them directly to reinforce the project with the skills missing in your in-house team.
Choose staff augmentation
Dedicated team for a part of PHP project
Outsource a part of your PHP project to a self-managed team that will work in collaboration with your in-house team to deliver high-quality software faster.
Choose a dedicated team
Full outsourcing of PHP development
Free up your time, save efforts and get access to mature PHP expertise by handing over the whole development process to ScienceSoft.
Choose full outsourcing
Our Happy Customers

David Frenay
CEO
I'm really glad to recommend ScienceSoft as a trustworthy and competent service provider. ScienceSoft has supplemented our team with skilled PHP resources, also proficient in JavaScript and Node.JS. Our ongoing cooperation has been truly productive and pleasant. ScienceSoft delivers great technical quality, really dedicated developers, eager to solve problems, and positive about their work and area of expertise.
Pete Callaghan
CTO
We needed help in revamping a web app for pre-school institutions. ScienceSoft's PHP team has fixed the app's security issues and has enhanced its features like financial reporting and attendance tracking to make the app more efficient and easy to use. We are fully satisfied with the current results, and we are going to continue our cooperation with ScienceSoft on this project.

Anna Bacher
CTO
ScienceSoft provides to us a team of skilled developers in PHP front-end and back-end programming. ScienceSoft proved to be a true outsourcing partner who cared for our business and helped us to be successful.
Don't Let Your PHP Project Slow Down
With 3 models of cooperation at your disposal, outsourcing PHP development to ScienceSoft is a cost-effective and flexible way of increasing the speed and quality of software delivery compared to recruiting and training new employees in-house.
All about Software Development
<![endif]--> <![endif]--> <![endif]-->