Healthcare Mobile App Development Services
In healthcare mobile app development since 2005, ScienceSoft's 750+ experts provide end-to-end services — from concept design to ongoing support and evolution.
Healthcare mobile app development is aimed at delivering feature-rich and secure software used by patients, medical and administrative staff on the go. ScienceSoft's tailored solutions enable visit scheduling, patient examination and treatment, medication, diet, exercise management, and more.
Why Develop a Mobile Medical App with ScienceSoft
18 years in the healthcare domain and 34 years in IT.
Headquartered in the US and operating internationally, with offices in the UAE, the KSA, Latvia, Lithuania, Poland, and Finland.
Hands-on experience with HIPAA, FDA, ADA, PSQIA, ACA, CCPA, ONC, SAMHSA, NIST, PIPEDA, GDPR, MDR, IVDR, DPA, and NCPDP regulatory requirements.
750+ IT professionals on board, including Doctors of Medicine.
100+ medical IT projects.
Robust security and quality management systems backed by ISO 27001, ISO 9001, and ISO 13485 certifications; mature collaborative culture.
Microsoft Partner and authorized AWS Solution Provider.
ScienceSoft became a finalist for the Health Tech Award 2022 with its laboratory diagnostics software and the HTN Now Awards 2023 in the Excellence in Remote Patient Monitoring category.
ScienceSoft received the 2023 North American Enabling Technology Leadership Award in the medical device connectivity industry from Frost & Sullivan.
ScienceSoft Is a Leader in Healthcare IT Services Market in 2022 SPARK Matrix
ScienceSoft is featured as a leading healthcare IT services provider, along with Athena Health and Oracle Cerner. This achievement is the result of 18 years of tireless pursuit of technological innovation, made possible by ScienceSoft's passionate team of healthcare IT experts who always strive to make a difference for patients and caregivers alike.
Examples of Mobile Medical Apps We Delivered
Types of Mobile Health Apps We Develop
Patient-centered apps
Patient portals (featuring access to personal health records and lab test results, prescription refill requests, appointment scheduling).
Telemedicine applications (e.g., primary care, acute care, nursing care, physical therapy, pediatrics, neurology, stroke care, mental health, rural health).
Fitness and wellness apps (including IoT-based solutions):

For vital signs monitoring (e.g., blood pressure, pulse, blood glucose).
For healthy habits monitoring (e.g., water intake tracking, calories calculator, activity tracking).
For menstrual cycle and pregnancy monitoring.

Mental health apps (e.g., meditation apps, stress management apps).
AI symptom checkers.
Apps for medical professionals
Apps for healthcare providers
EHR software (with guaranteed interoperability).
Clinical assistance apps with EMR/EHR access.
Timetable scheduling applications.
Digital workplaces for doctors and nurses.
Most popular mHealth app categories
Details
As of recent years, the mHealth app categories that have consistently been showing the highest download and user engagement rates include:
1. Fitness and wellness (apps focused on fitness, nutrition, and sleep tracking, workout routines, meditation, and overall well-being).
2. Medical reference and education (apps providing medical information, reference materials, drug databases, symptom checkers, and educational resources).
3. Disease management and remote patient monitoring (apps used to monitor and manage specific chronic conditions such as diabetes, asthma, hypertension, etc.; regularly collect health-related data, and provide virtual care).
4. Women's health (apps for fertility and menstrual cycle tracking, pregnancy monitoring, breastfeeding support, menopause management, etc.).
5. Medication management (apps used to organize and track medications, set reminders for dosage schedules, receive refill reminders, and access information on drug interactions and side effects).
Core Healthcare Mobile App Features
To enable virtual consultations and remote patient monitoring, improve access to healthcare services, and enhance patient convenience and satisfaction.
Diverse communication channels
To foster stronger patient-provider relationships by enabling messaging and video communication.
Appointment scheduling and reminders
To simplify the appointment booking process, reduce wait times, no-shows, and administrative burden.
E-prescriptions and medication management
To electronically send prescriptions directly to the patient's preferred pharmacy, facilitate medication adherence through tracking tools and reminders, reduce medical errors, and enhance patient safety.
Symptom checker and virtual triage
To allow patients to input their symptoms and receive relevant information and recommendations, help them determine the urgency of their condition, and guide them to appropriate care settings.
Image and video recognition
To enhance diagnostic capabilities and streamline medical workflows.
Health tracking and analytics
To track patients' health metrics, monitor progress, and make informed health- and wellness-related decisions.
Health education knowledge base
To enhance the patients' health literacy and promote proactive self-care.
To handle copayments, deductibles, and insurance claims directly within the app; ensure a transparent payment process and the convenience of secure and hassle-free transactions.
To protect patient privacy using industry-leading encryption protocols, access controls, and strict data privacy measures; ensure compliance with healthcare regulations; and give patients peace of mind when sharing sensitive medical information.
What ScienceSoft's Customers Say
Justin Turner
CTO
Chiron Health
We engaged ScienceSoft to build an Android app that complements our web-based platform for our patients. We ... would certainly consider ScienceSoft as a technology partner in further software development initiatives.
Todd Nilson
MD
HealthPoint Plus
We were impressed by their code analysis proficiency and in-depth knowledge of telemedicine specifics. ScienceSoft proved to be a reliable vendor with a solid healthcare background, and we recommend them to everyone looking for a telehealth software development partner.
Alexander Riftine
CEO
Intellewave
ScienceSoft designed and developed a native iOS app that offers a quantitative assessment of users' physical fitness. I was impressed with the excellent level of responsibility, communication skills, and mobile competencies of both the management team and developers.
Sergey Shleev
Prof. Dr. Department of Biomedical Science
Malmo University
During our cooperation, ScienceSoft proved to have vast expertise in the Healthcare and Life Science industries related to the development of desktop software connected to laboratory equipment, a mobile application, and a data analytics platform. They bring top-quality talents and deep knowledge of IT technologies and approaches in accordance with ISO 13485 and IEC 62304 standards.
View all customer reviews
Healthcare Mobile App Development Services by ScienceSoft
Healthcare mobile app consulting and development
Market research and app idea productization.
Requirements gathering and competitive feature set creation.
Architecture planning.
Research-driven UX/UI design.
HIPAA-compliant app development and testing.
Integrations with third-party software.
App launch and support.
Go for development
Healthcare mobile app support and evolution
Analysis of your existing app, business needs, workflows, etc.
App maintenance, troubleshooting, compliance and security monitoring.
L1, L2, L3 support.
App evolution planning and execution (security measures, HIPAA cloud migration, new functionality).
Go for support and evolution
Healthcare mobile app upgrade and modernization
App assessment for improvement area identification.
UX/UI redesign for enhanced visual appeal and usability.
Performance optimization.
Integration of new features and cutting-edge techs (e.g., AI, machine learning, IoT).
Security enhancement and adherence to the latest compliance regulations (e.g., CCPA, MDR, IVDR).
Cloud migration for scalability and seamless data access.
Cross-platform compatibility testing and QA.
Go for upgrade and modernization
Healthcare Mobile Application Development Process
The development process of mobile health apps is aimed at achieving tangible outcomes for customers, while simultaneously prioritizing app quality and security. ScienceSoft's approach to medical app development incorporates a quality management system that adheres to ISO 13485 certification, demonstrating our alignment with the requirements of FDA and the Council of the EU. This certification validates our commitment to following stringent processes and standards throughout the development journey to deliver reliable and compliant healthcare apps.
Here are the main steps we follow:
Productize the idea, design your brand, plan the project.
What we do:
Our team analyzes the target audience and its needs, defines requirements for your app, plans its scope and delivery, designs your brand identity.
What you get:
You receive from us a fully conceptualized app idea, a comprehensive feature list, a functional specification, and a business case for your project.
Wondering how to start working on your project with ScienceSoft? See the detailed process description.
What we do:
We map patient and doctor journeys and design user interface components.
What you get:
A user-friendly app design and seamless user experience.
Develop the front end and back end.
What we do:
ScienceSoft develops the user and server sides of the application, utilizing an iterative approach (2–4-week sprints).
What you get:
A fully functional first app version or an MVP delivered in 2–4 months.
Integrate HL7 with healthcare systems.
What we do:
We ensure smooth integration of the app with your internal infrastructure, including EHR/EMR, RIS (radiology information system), LIS (laboratory information system), RCM (revenue cycle management), etc.
What you get:
Unimpeded data exchange between your app and healthcare systems, improved operational efficiency, and enhanced care delivery via the app.
Test your mobile health application.
What we do:
Our QA specialists promptly identify and resolve app bugs. They also ensure app usability, patient data security, and compliance with healthcare regulations (e.g., HIPAA, GDPR).
What you get:
A high-quality and secure healthcare app compliant with all industry-specific standards.
In the US, all healthcare applications processing patients' data are required to meet a set of Health Insurance Portability and Accountability Act (HIPAA) requirements, like patient data access control, audit controls, ePHI integrity, etc. FDA registration is applicable for mobile health apps with Software as a Medical Device features (e.g., heart rate monitoring using a smartphone). ScienceSoft's regulatory consultants and health app developers will help you identify and implement all the necessary compliance components.
What we do:
We release the app into your healthcare organization's IT environment.
What you get:
A successfully deployed and integrated healthcare app.
Maintain and evolve the app.
What we do:
ScienceSoft maintains and updates the app based on user feedback, adds new patient- and doctor-facing features, fixes bugs, and provides ongoing support.
What you get:
You have a continuously improved and up-to-date healthcare app alongside our continuous support and quick issue resolution.
ScienceSoft is always ready to cater to your specific needs. Whether you require our assistance during the whole app development journey or at some of its steps, our experienced team will be happy to help.
Cost and time factors we consider:
UX sophistication level.
UI design intricacy.
Development platform (native or cross-platform).
Data security and compliance needs.
The scope and complexity of quality assurance and testing.
Benefits of Custom Healthcare Mobile Apps
Many vendors provide mobile versions of their packaged medical solutions. However, these apps are often just heavy and inconvenient duplicates of their desktop counterparts. Instead, our custom software offers you the following benefits:
To deliver easy-to-use software, we pay special attention to every app's purpose. Keeping in mind the requirements of every particular department, we create customized solutions to help your staff fulfil assignments more efficiently.
User-friendly UI/UX design
As healthcare mobile app developers, we create elaborate UX patterns. Thanks to a comprehensive interface and smooth navigation, your employees will perform the needed tasks without going through multiple screens, which is exhausting and time-consuming.
Integration with multiple internal systems
To bring additional value to your organization, we make the mobile health application a gateway to other solutions in your infrastructure, including EHR, practice management, scheduling, revenue cycle management, and other systems.
As a healthcare app development company, we understand the importance of data protection in medical mobile app development. We make sure that only authorized personnel access clinical information – within the scope of their authority.
The Financial Times Includes ScienceSoft USA Corporation in the List of the Americas' Fastest-Growing Companies 2023
For the second year in a row, ScienceSoft USA Corporation ranks among 500 American companies with the highest revenue growth. This achievement is the result of our unfailing commitment to provide high-quality IT services and create best-value solutions that meet and even exceed our clients' expectations.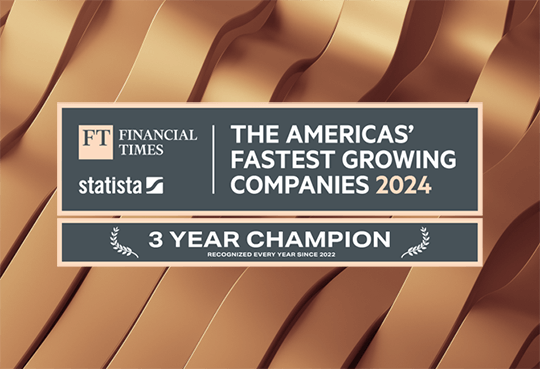 Technologies We Use for Healthcare App Development Services
Choosing the right technology for your mobile healthcare application is crucial to achieving your project goals. Here are two options to consider:
Cross-platform development
Xamarin (offers high app performance and a near-native UI).
Cordova (allows relatively fast development and deployment).
React Native (enhances productivity by enabling faster rendering and improving code stability through its data binding structure; allows for code reusability).
Flutter (enables code reuse; ensures excellent app performance due to its widget services and ease of development).
For a native app experience, specific technologies can be used for each operating system:
Swift (a popular choice to develop iOS healthcare apps due to its easy code usability).
Java (particularly good for building secure and high-performing Android applications).
Our full technology stack for mobile projects
| | |
| --- | --- |
| | ScienceSoft recommends: Focus on your users when choosing technology for a healthcare app. For example, if you develop an app specifically for hospital nurses who use Android tablets in their work, it's better to opt for Android-native development. |
Advanced technologies we're skilled in
Prioritizing user-centric design and seamless user experience is paramount to make your app a success. In the healthcare industry, users (patients, doctors, caregivers) value simplicity, ease of use, and accessibility. By focusing on creating a user-friendly interface, intuitive navigation, and engaging features, you can enhance user satisfaction and encourage app adoption and retention.
Cost and Time Estimates for Developing a Healthcare Mobile App
Based on ScienceSoft's experience, the cost of healthcare mobile app development starts from $60,000 and may reach $250,000+, depending on the app's complexity. The major cost-defining factors include app functionality and integrations with healthcare systems. The number of user roles and permissions, the need for real-time data synchronization, and more also influence the final price of your app. The development timeline may range between 3 and 18+ months.
Let's Estimate the Cost of Your Healthcare Mobile App
Please answer a few simple questions about your mobile app development requirements, and our healthcare IT consultants will calculate the cost.
ScienceSoft's experts will study your case and get back to you with an answer within 24 hours.
For a simple patient or doctor/nurse mobile application that:
focuses on one aspect, such as medication intake tracking or clinical documentation management;
features only basic functionality (e.g., health data tracking, push notifications, in-app messaging);
has no integration with EHR.
3–6 months
For a robust app for patients or medical staff that:
covers several aspects (from appointment management to daily care);
has moderately complex features, such as prescription refill requests, health analytics, and reporting;
integrates with EHR.
6–12 months
For a sophisticated healthcare solution that:
covers multiple aspects;
features advanced functionality (e.g., speech and image recognition, ML-assisted diagnosis, remote patient monitoring with IoT devices);
integrates with all the required systems.
12–18+ months
Would You Like to Know the Cost of Your Healthcare Mobile App?
Contact us for a personalized cost estimate and consultation. Let's turn your healthcare app vision into reality!
Get a free quote
All about our Healthcare IT services
<![endif]--> <![endif]--> <![endif]-->