Hire Qt Developers
Qt is #1 technology for GUI and multi-platform application development powering 8 of Top 10 Fortune 500 companies.
ScienceSoft's C++ developers apply this framework to create cost-effective, sophisticated software with intuitive UI for image analysis, image and video processing, IoT, VR/AR, and more.
Why ScienceSoft
Qt highlights
34-year experience in C++ development.
40 C++/Qt developers.
Fast team allocation: 2-5 workdays.
Facts about ScienceSoft
550+ developers on board.
Over 3,600 projects completed.
On-site availability of PMs and BAs.
Experience in cutting-edge technologies: computer vision, machine learning, IoT, big data, AR, VR.
Mature development practices and project/team management processes.
HQ – McKinney, Texas. Offshore development centers in Europe. Representative offices in the UAE, EU, and Georgia (US state).
The Financial Times Includes ScienceSoft USA Corporation in the List of the Americas' Fastest-Growing Companies 2023
For the second year in a row, ScienceSoft USA Corporation ranks among 500 American companies with the highest revenue growth. This achievement is the result of our unfailing commitment to provide high-quality IT services and create best-value solutions that meet and even exceed our clients' expectations.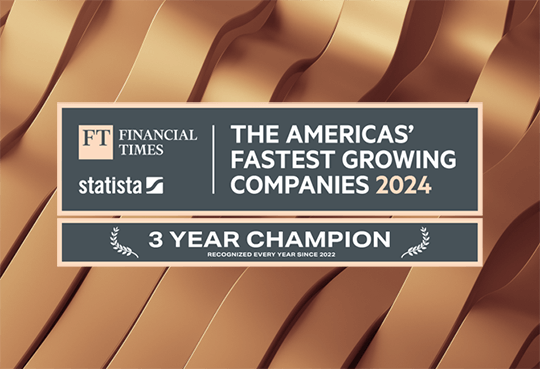 Our QT Development Skills
High-Performing Software we Build with QT
Computer vision software
Software for embedded devices
Graphics/video/audio production software
3D modeling and rendering software
VR and AR software
IoT software
choose Your Service Option
Team augmentation with Qt developers
Suitable for: covering the resource gaps of your in-house team with 1-3 Qt developers managed by you directly.
Pricing model: T&M by an hourly rate.
Go for team augmentation
Suitable for: team augmentation with more than 4 developers who are managed by a PM on our side.
Pricing model: T&M by an hourly rate.
Hire a dedicated team
Turn-key project (or its part) outsourcing
We cover all the development stages end-to-end: BA, UX/UI, architecture design, software development, QA, support and evolution.
Pricing models:
Fixed price.
T&M in case of undefined scope of work, agile development, long-term projects.
Go for project outsourcing
All about our Software Development
<![endif]--> <![endif]--> <![endif]-->