IT Staff Augmentation Services
IT staff augmentation is a practice of hiring expert resources on a temporary basis to fill in a project's skill gaps. A team of 750+ IT experts, ScienceSoft covers all IT project roles, including software programming, UX and UI design, testing, and DevOps engineering.
IT staff augmentation services allow you to hire resources from a reliable IT company on an hourly basis, start and finish their involvement as you need, and save on keeping full-time employees in-house.
ScienceSoft Needs
to send your requested CVs with rates

to organize interviews with qualified candidates

to join your team and start the work
IT Skills Available for Hire at ScienceSoft
The portfolio of IT competencies we hold is all-embracing.
Experts in key programming techs
Experts to complete a software development cycle
27+ consultants with 5–7 years of experience on average.
20+ architects skilled in SQL, NoSQL, and cloud databases.
35+ PMs with 5–8 years of experience on average.
20+ conversion-driven UX experts and UI designers.
5+ data scientists with 8 years of expertise on average.
75+ QA experts & 10+ testing automation engineers.
20+ DevOps engineers with experience in 25+ CI/CD tools.
10+ cybersecurity engineers, 200+ successful projects.
40+ L1–L3 specialists, 25% of them provide 24/7 services.
How to choose the best candidates from a staff augmentation company?
You will know candidates' expertise and toolkit from a CV. On the interview, pay attention to their soft skills – communication, time management, adaptability skills. This will give you an understanding of how fast a person will be able to fit into your team and how effectively they will cooperate.
Experts in advanced techs
More skills in our toolkit
Outsourcing and Staff Augmentation Projects by ScienceSoft
Our Clients Say

Vesa Suontama
CTO
Supponor
ScienceSoft's developers have been assisting Supponor in the ongoing software development for the past 11 years. Over this time, they have become an indispensable part of our team. We know we can rely on ScienceSoft's experts and are pleased to work with them. We would recommend ScienceSoft as a valued and trustworthy business partner.

Morten Øien Eriksen
CEO
Enonic
We have been cooperating with ScienceSoft for 5 years. ScienceSoft's team of five Java developers and one Test Engineer have been working hard to ensure our product - Enonic XP - exceeds our customer's expectations. The team has become an integrated part of Enonic, and we appreciate their efforts and passion for the product. Thanks for a great job so far!

Juhani Onkalo
Head of eBanking
Tieto
ScienceSoft powered Tieto with a competent team to develop products for banking services. I'm absolutely satisfied with the quality of their services, their development skills and responsibility as well as the way they manage communication with us and our clients. I fully recommend ScienceSoft as a reliable IT staff augmentation company!
Daniel Tacker
IT System Analyst
Cyber Graphics
We relied on ScienceSoft to reinforce our in-house team working on the evolution of our operations management system. Their experts managed to fit in with our teamwork smoothly and conducted an all-encompassing technical review of the solution within a month. Owing to ScienceSoft's expertise in agile development, we got biweekly feature releases and were able to complete the design and implementation of the required functionality in less than 4 months.
Mark Atkins
CEO
Invention Machine Corporation
For the last 11 years Invention Machine has had a stable and successful relationship with ScienceSoft. ScienceSoft has delivered cutting-edge solutions to complex problems bringing in innovative ideas and developments. ScienceSoft follows specifications very rigidly, requiring clear communication about intended functionality. They will go the extra mile to support their customers regardless of the time of day these issues arise.
Sergey Shleev
Prof. Dr. Department of Biomedical Science
Malmo University
During our cooperation, ScienceSoft proved to have vast expertise in Healthcare and Life Science industries related to the development of desktop software connected to laboratory equipment. They bring top-quality talents with deep knowledge of IT technologies and ISO 13485, IEC 62304 standards. ScienceSoft's team demonstrated a great engineering culture and proactive approach to work.
View all customer reviews
The Financial Times Includes ScienceSoft USA Corporation in the List of the Americas' Fastest-Growing Companies 2023
For the second year in a row, ScienceSoft USA Corporation ranks among 500 American companies with the highest revenue growth. This achievement is the result of our unfailing commitment to provide high-quality IT services and create best-value solutions that meet and even exceed our clients' expectations.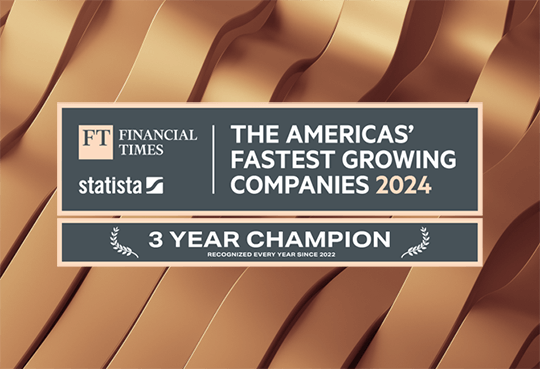 How We Ensure a Fast Hiring Process
Due to a well-established staff augmentation process, ScienceSoft effectively works with urgent requests where fast provision of the resources is critical for the project progress.
Generally, we offer the following hiring flow:
1
Sending CVs
24 hours. We analyze your team augmentation request, check the availability of our resources, and get back to you with the CVs of the most fitting candidates.
2
Organizing interviews
2–4 days. We schedule interviews with approved candidates for team augmentation or, in case of full outsourcing and dedicated team models, work on assembling a self-managed team on our side.
3
Signing SLA
1 week. We reflect the agreed-upon service scope in a Service Level Agreement.
4
Cooperation start
1–2 days. We establish two-way communication between you and the developers/PMs on our side and start working on the project.
How ScienceSoft's Approach Works to Your Benefit
We recommend a fixed-price model if you have well-defined requirements and the scope of work is clear at the start. T&M or T&M with a cap (with an upper budget limit) models will be more suitable for long-term engagements with fluctuating workloads.
Flexibility in cooperation duration
We support both short-term and long-term team augmentation. You can hire our experts for a specific time-bound task or to do ongoing work with no firm time boundaries.
Smooth integration into your team
We use a tailored suite of KPI metrics (e.g., lead time, cycle time, deployment frequency) that meet your unique requirements and adjust the reporting format and schedule to your preferences.
Attention to documentation
Even if we are temporarily involved in your project, we accurately document our work and fully comply with your requirements for documentation.
Outsourcing Cooperation Models We Support
Comparison Summary of Outsourcing Models
| | | | | |
| --- | --- | --- | --- | --- |
| Speed of team assembly and cooperation start | | | | |
| Flexibility in workload and resource management | | | | |
| | | | | |
| A possibility of short-term engagement for narrowly defined tasks | | | | |
| The degree of your involvement into the project management | | | | |
| The need to predetermine the scope of work | | | | |
| Easy integration of newly hired experts into your in-house IT team | | | | |
Benefits Making IT Staff Augmentation a Dream Cooperation Model
Over the last years, a share of team augmentation services has grown from 4.3% to 6.3% in global IT services sales. The growth is not lightning-fast, but it's evident that businesses take more interest in augmenting rather than growing their in-house IT teams. Let's overview the benefits they see in software development staff augmentation.
Hourly payment and no more expenses
You and a vendor agree on an hourly rate of IT experts you want to hire, and you pay only for the actual amount of work performed. No social benefits, paid time off, corporate activities or trainings, and other extra expenses.
Your IT needs will surely vary, and you can't have enough team members to meet them all. By employing a staff augmentation model, you can temporarily hire people with the exact expertise you need right now.
The pressure is off when you don't look for a full-time employee and commit to long-term cooperation. The hiring process is typically fast – at ScienceSoft, we need 2-4 days to organize interviews with candidates and 1-2 weeks to start.
Unbiased fresh perspective on your IT arrangement
An experienced specialist coming from the outside of your company can spot inefficiencies in your IT processes or offer improvements to your software.
All about Our Software Development
<![endif]-->