Node.js Consulting
Node.js consulting helps launch the development of future-proof Node.js applications and streamline or recover ongoing development. With Node.js consulting from ScienceSoft, you get high-performing Node.js apps delivered & scaled ~1.5-2x faster and upgrade Node.js competencies of your in-house team.
The scope of work is tailored to your unique situation:
Note: ScienceSoft's team of consultants can include senior Node.js engineers, software architects, DevOps, QA and security specialists, and project managers.
24 years in web development, 18 years in mobile development.
21 years in QA consulting and 20 years in cybersecurity.
11-year practice in the development of complex cloud applications, including SaaS and large distributed enterprise systems.
Skills in cutting-edge technologies: computer vision, machine learning, IoT, big data, AR, VR, blockchain.
Expertise in 31 industries, including healthcare, retail, and financial services.
Experience in building software compliant with HIPAA, GAMP, FDA, GLBA and PCI DSS regulations.
Node.js Dev Areas We Are Skilled in
Web and mobile apps (real-time, cloud-native, single-page)
Web servers
Custom APIs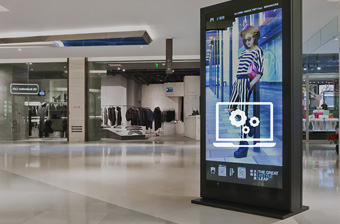 Development of a Web Application for Managing AR Content in a Digital Signage Solution
Result: A scalable role-based admin panel to create and manage AR app templates, connect AR devices, and set up client accounts.
Techs & tools: Node.js, Feathers JS, Amazon S3, MariaDB, Redis, Go, Docker.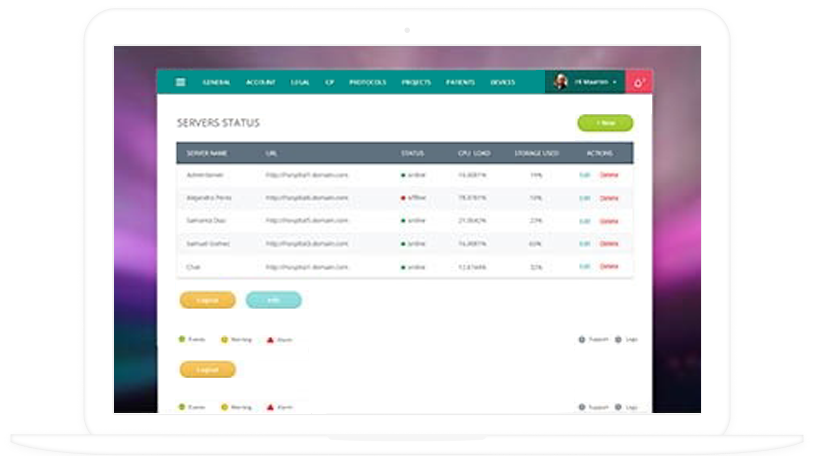 Development of Remote Patient Monitoring Software
Result: Mobile apps (iOS and Android) and a web app to aggregate and process data from multiple sensors in real-time.

Techs & tools: Node.js, Express.js, JavaScript, Backbone.js, Chart.js, PHP, C++, Java, Swift, MySQL, iOS SDK, Android SDK.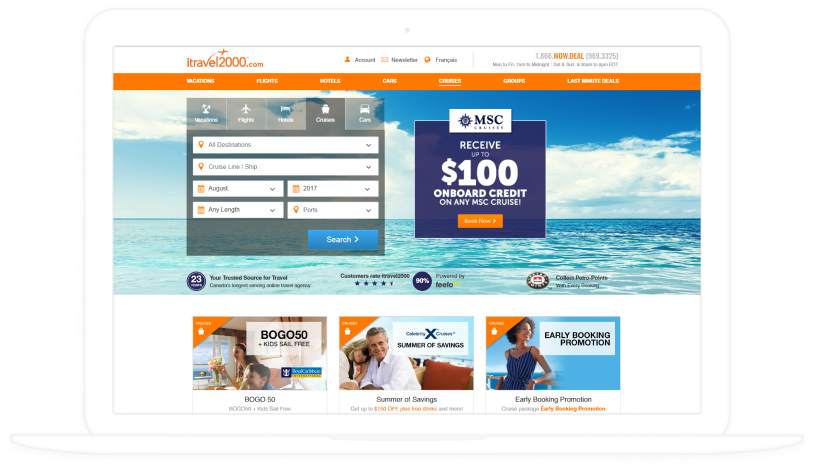 Upgrade of a Web Portal with 400m Subscriptions
Result: The portal was redesigned into a single-page app and enhanced with custom APIs for particular info requests (hotel deals, vacation packages, etc.).
Techs & tools: Node.js, ASP.NET MVC, Microsoft CMS, Microsoft SQL Server, AngularJS, JavaScript.
Adherence to code rules
Creating descriptive names for code variables.
Leaving comments about what particular code functions and methods do.
Documenting what the whole code does and what its dependencies are in a final README doc.
Splitting code into short units.
Using framework APIs and third-party libraries.
Conducting unit tests.
Keeping code portable.
Using version control.
Using linting tools (SonarQube, ESLint).
Code review practices
E.g., ad hoc review, pass-around, walkthrough, pull request, inspection.
Control of code quality metrics
Maintainability index (MI), Cyclomatic Complexity (CC), Lines of Code.
Node.js consulting at the project's start
We provide recommendations on tech stack and frameworks, design future-proof architecture, and share Node.js best practices during training sessions for an in-house team.
Additionally, we can conduct technical interviews with candidates for your in-house Node.js team.
Discuss the service
Node.js consulting for a project in progress
We run architecture and code reviews to help improve Node.js application performance, scale faster, solve security issues, and reduce infrastructure costs.
Our Node.js experts can take over up to 100% of app development tasks and share the knowledge with your in-house team.
Discuss the service
Leverage the following benefits with Node.js consulting service from ScienceSoft:
20-50% faster development
due to adoption of Node.js best practices and filled-in knowledge gaps.
2-5x faster application deployment
due to expert guidance while triaging and fixing defects.
50-90% fewer performance and security issues
due to mature architecture design.
10-40% reduction in infrastructure costs
due to optimized resource consumption.
All about Software Development
<![endif]--> <![endif]--> <![endif]-->