<![endif]-->
<![endif]-->
Software Development Outsourcing: Uncovering the Key Aspects
THE ESSENCE OF SOFTWARE DEVELOPMENT OUTSOURCING
With software development outsourcing, you delegate the responsibility for all or a part of software development activities to a vendor. It helps cover the lack of internal resources or expertise to support your business growth and digital transformation initiatives.
forecasted growth of IT outsourcing market size during 2020-2024
expected CAGR of IT outsourcing market by 2024
Up to 30% software quality increase
due to access to the top technology skills and development best practices.
Up to 40% development speed increase
due to plugging into established and field-tested agile processes of a vendor.
30% decrease in development costs
due to no need for hiring, onboarding, and training new employees.
Outsourced developers work remotely together with your in-house team and are managed by you directly.
Key benefit: Filling in the skill and resource gaps within your development team.
An outsourced team covers a part of the development project and is managed by a vendor's PM who regularly reports to you on the progress.
Key benefit: Expanding software development capabilities and minimizing management efforts.
A vendor sets up the development process and takes full responsibility for the project and all related risks.
Key benefits: Released time to focus on core business activities, streamlined development and reduced costs of the project due to a vendor's expertise.
Test a vendor's expertise in practice
You can launch a small pilot project or PoC to get an objective understanding of a vendor's competencies.
Control outcomes
Sign a service level agreement (SLA) with a vendor that outlines expected timelines, deliverables, quality requirements, and responsibilities for project-related risks.
Decide on a KPI system to monitor the project's health without being over-involved in the process.
CHECK A SAMPLE KPI SYSTEM
A sample KPI system:
Establish a communication structure
Decide what resources you're ready to dedicate to collaboration with a vendor, and establish clear communication flows regarding different aspects of the project.
CHECK A SAMPLE APPROACH TO COMMUNICATION
Our approach to collaboration:
Ensure security of outsourcing
Sign an NDA with a vendor to guarantee the confidentiality of your business-sensitive information and intellectual property rights over the project deliverables.
Check that a vendor has relevant security measures in place to protect your data (such as IDS/IPS, DLP, SIEM, and others).
SCIENCESOFT: A SOFTWARE DEVELOPMENT OUTSOURCING PROVIDER
ScienceSoft has been rendering software development services for 32 years. We're a US-headquartered company with the development centers in Eastern Europe and EU, catering for both product companies and non-IT enterprises. We're an ISO certified company, holding ISO 9001 (mature quality management system allowing to implement projects that meet customer's quality, time, and budget expectations) and ISO 27001 (guaranteed security of the customer's data via an information security management system). You can find testimonials of our customers here.
OUR INDUSTRY AND DOMAIN EXPERTISE
ScienceSoft proved to be a professional service provider from the outset. The challenge was not only to provide quality development services, but to collaborate with two international teams engaged in project implementation. ScienceSoft accomplished the task in a highly productive and efficient way.
Mikhail Anfimau, Senior Solution Architect at Leo Burnett Worldwide, a globally active advertising agency based in Chicago
OUR DEVELOPMENT PROCESS
We can take over all or a part of software development processes in a chosen project or cater for every project within an IT project pipeline. With our outsourcing services, you start using internal resources more efficiently and access world-class technologies without hiring and training new employees. You can learn more about our development approaches and common project stages here.
WE ARE WELL-VERSED IN A RANGE OF TECHNOLOGIES
Back end
Click on the technology to learn about our capabilities in it.
Architecture designs and patterns
Traditional 3-layer architecture
Microservices-based architecture
Cloud-native architecture
Service-oriented architecture (SOA)
Various approaches to enterprise application integration
DevOps
We have been working with ScienceSoft for 6 years and they have become our long-term technology partner. Our relationships covered multiple areas such as software development of server-based systems with desktop and mobile clients, software testing, software consulting and system integration for our customer. Every aspect of development is always handled with consideration and care.
Markku Ursin, Director Engineering at Broadsoft, a global communication service provider
We deliver an application in 3-4 months and proceed with adding new features to it every 2-6 weeks.
We join your project at any stage to support and evolve existing software.
Software Development and Support Outsourcing for an International Marketing Agency
ScienceSoft developed software that helps coordinate the Customer's regional offices in more than 60 countries to improve loyalty and marketing campaign management. After the release, our team continued evolving software and provided 3-level user support.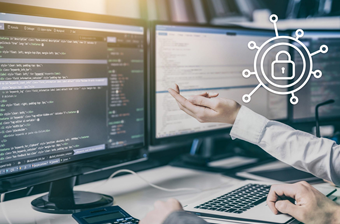 Software Development Outsourcing for IBM/Consul
ScienceSoft was an outsourcing partner of IBM/Consul for the development of security audit software for enterprises and introduced a number of process improvements to speed up the project and reduce development efforts.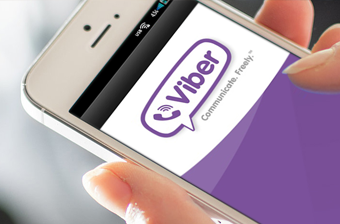 Viber Mobile App Design and Development
An ambitious startup commissioned ScienceSoft to create an instant messaging and VoIP app that now boasts over a billion of active users across the globe.
<![endif]--> <![endif]--> <![endif]-->