<![endif]-->
<![endif]-->
Software Development Outsourcing – on Target, on Budget
With software development outsourcing, you delegate the responsibility for all or a part of software development activities to a vendor covering the lack of internal resources or expertise to support your business growth or digital transformation initiatives.
ScienceSoft is ready to take over your development projects (either the entire pipeline or its part) and ensure the effectiveness and transparency of our cooperation.
Lacking competencies for a new large project or evolution of your existing applications?
Seeking help with developing your products?
31 years in software development and IT consulting.
2,695 successful projects.
700 full-time employees onboard, including certified IT consultants, technical architects, developers and QA specialists, account managers, PMs and BAs.
Microsoft Certified Technology Specialists, Microsoft Certified Professional Developers, Microsoft Certified Professionals, AWS Certified SysOps Administrators, Red Hat Certified System Administrators, as well as Salesforce, Magento and ServiceNow-certified developers and ISTQB-certified testers on board.
76% of our revenue coming from 1+ year-long customers including eBay, IBM, Baxter, NASA JPL, Nielsen and more.
Leo Burnett Worldwide: What Is Working with ScienceSoft Like
For 4 years, we have been trusted with software development projects from a world-famous advertising agency Leo Burnett Worldwide. Sam Gooby, Head of Platform Production at Leo Burnett, reveals his first-hand experience on cooperation with our team.
Fill in the skill gap of your in-house resources with the best offshore talents assigned to your projects full-time and managed by you directly.
Expand your software development capabilities and minimize management efforts. We provide you with a dedicated development team managed by a PM on our side who regularly reports to you and consults on all important decisions in the project.
Focus on your core business activities while we set up the whole development process and take full responsibility for the project and all related risks.
WE ARE WELL-VERSED IN A RANGE OF TECHNOLOGIES
We have a wide range of technology competencies including the following:
Front end
Traditional databases
Microsoft SQL Server
MySQL
Oracle
Azure SQL
PostgreSQL
DevOps
Architecture designs and patterns
Traditional 3-layer architecture
Microservices-based architecture
Cloud-native
PWA
Reactive architecture
Service-oriented architecture (SOA)
Various approaches to enterprise application integration
Innovative technologies
Artificial intelligence (AI)
Retiring languages
For recoding your legacy applications:
PowerBuilder
Delphi
VB
C++
COBOL
Software Development Outsourcing Is a Growing Trend
the total contract value of the IT outsourcing market by 2022 (Technavio)
of businesses over the world are satisfied with their outsourcing partners (Deloitte)
Benefits of Outsourced vs. In-house Development
Software quality increased by up to 30%
due to access to world-class technologies and the industry's best practices.
Increase in development speed by up to 40%
due to plugging into mature agile processes and using microservices and ready-made components.
Development costs reduced by 30%
due to optimized resources and no need for recruiting new employees in-house.
Our Vision of Software Development Outsourcing
We can take over all your software development processes and cater for every project within your IT project pipeline. Throughout the cooperation, we aim to ensure smooth flow of your projects while delivering new applications on time and budget and adding new features to your existent applications frequently (say, 2-6 weeks depending on your needs). Outsourcing your project pipeline will help you use your internal resources more efficiently and access world-class technologies without hiring and training new employees.
Transparent outsourcing with KPIs and SLOs as its core
With experienced project managers, flexible resource management and structured collaboration among all project participants, we build our internal processes the way that allows us to be self-managed. At the same time, the outcomes we deliver are transparent and easily controllable. We design a comprehensive system of KPIs fit for your needs and agree on service level objectives (SLOs). Later, we target SLOs to deliver the outcomes you need, while you use KPIs and SLOs to control service delivery without being deeply involved in it.
Check a sample KPI system
Check a sample approach to communication
Clear documentation and knowledge base
You have full insight into our development process: we document our work in a shareable knowledge base that you can connect to anytime. Besides, you have access to our tracking systems such as Jira.
ScienceSoft proved to be a professional service provider from the outset. However, the challenge was not only to provide quality development services, but to collaborate with two international teams engaged in project implementation. ScienceSoft accomplished the task in a highly productive and efficient way.
Mikhail Anfimau, Senior Solution Architect at Leo Burnett Worldwide, a globally active advertising agency based in Chicago
OUR HALLMARK OUTSOURCING PROJECTS
Software Development and Support Outsourcing for an International Marketing Agency
ScienceSoft developed software that helps coordinate the Customer's regional offices in more than 60 countries to improve loyalty and marketing campaign management. After the release, our team continued evolving software and provided 3-level user support.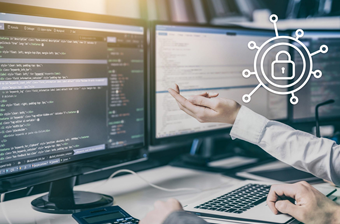 Software Development Outsourcing for IBM/Consul
ScienceSoft was an outsourcing partner of IBM/Consul for the development of security audit software for enterprises and introduced a number of process improvements to speed up the project and reduce development efforts.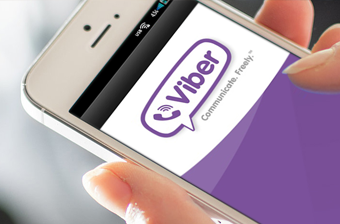 Viber Mobile App Design and Development
An ambitious startup commissioned ScienceSoft to create an instant messaging and VoIP app that now boasts over a billion of active users across the globe.
What Our Offering Includes
Delivering our software development outsourcing services, we support two formats of projects:
We develop applications from scratch, put them into production and evolve further.
We support and evolve existing software.
Both formats of our services can involve the following components:
Business analysis
We can run BA on our own or in cooperation with your in-house BA specialists. For each project, we allocate BAs who specialize in the relevant areas to interview project stakeholders and elicit all business and user requirements. Then, we perform all-round investigation of the business problems and propose possible IT solutions. After you choose the solution that suits your budget, functionality and time expectations, we prepare detailed specification for a development team.
Software development process and management
In every project, we perform UX and UI design, build architecture as well as run coding, integration and deployment. We run the overall project management and report to you on the progress of each project.
DISCOVER OUR METHODOLOGY AND APPROACH TO WORK
We work according to a wide range of development methodologies, including Agile and DevOps, and apply CI/CD approaches to speed up software delivery. Focusing on iterative development, we can deliver the first version of a new application within 3-4 months since the project ramp-up and provide further enhancements every 2-6 weeks. Our developers are always enthusiastic about new technologies and non-trivial architectures to maximize the value that the developed applications bring to your business, however focusing on software reliability first. While our account managers ensure and report on the compliance of the whole project pipeline with your strategic software development goals.
QA process and management
You can either include QA into your outsourcing contract with ScienceSoft or leave it with your in-house QA team or your QA vendor, in which case we will collaborate with them throughout all project stages. We employ a holistic approach to QA which means not only testing each application, but also preventing problems in software architecture and code to achieve SLOs.
DISCOVER OUR APPROACH TO TESTING
In our team, QA matters to everyone involved (BAs, PMs, developers, testers, infrastructure engineers, etc.). Our QA activities start as early as the requirements gathering stage to ensure your needs are properly covered. Our developers hold regular unit tests and code reviews. We perform continuous testing within the development process, including functionality, performance, usability, integration, compatibility and security testing. We also apply an appropriate amount of test automation to speed up delivery and bring a number of missed bugs down to a minimum.
We quarterly assess our QA processes and adjust them. All our QA activities are aimed at achieving maximum application availability as well as avoiding functional errors, low application performance and poor quality of UX, architecture, and code.
Risk management
For each project separately and for the entire project pipeline, we define and estimate risks related to the project budget, delivery time, cybersecurity, new technologies and personnel. Then, we prepare risk mitigation plans for each risk, monitor risks regularly and report to responsible project stakeholders to keep all parties fully informed about existing risks and their states and ensure the consistency of risk management actions.
Change management
Together with your assigned representatives, we can co-manage the changes that your new or updated applications are likely to cause to your business operations and facilitate digital transformation of your business processes. We can also conduct user training to improve user adoption.
DISCOVER OUR APPROACH TO CHANGE MANAGEMENT
We can fully manage all substantial changes in your applications: we discuss the changes with all parties concerned, define how the changes can influence the applications' functionality, usability, security and other aspects and then implement the changes.
And if there is a need to introduce any changes concerning a particular project or the whole project pipeline (e.g., to change project prioritization), we also make sure that such changes are promptly reviewed, carefully planned and performed.
Infrastructure configuration management
We can configure the IT infrastructure for application delivery using DevOps and CI/CD practices according to your guidelines, or make the existing infrastructure better suit development needs. We can also work within the infrastructure configured by your specialists or vendors (MSP), including within the DevOps approach.
Application support
Along with software development and modernization, we provide application support for every project and cover such aspects as administration, application monitoring, troubleshooting, application evolution and multi-tier support.
FIND OUT THE DETAILS
Administration: conducting user management (say, authorizing new users and establishing access levels according to user roles), changing software configurations (e.g., changing pathways to databases after new releases).
Application monitoring: assessing the performance of your applications, detecting weak spots and performance drops to eliminate them timely.
Troubleshooting: cleaning erroneous data from the database, fixing bugs.
Evolution: developing, testing and deploying new features according to your change requests to ensure that your applications always stay relevant to your business needs.
Establishing multi-tier support (L2-L4) to better allocate support team resources and match support agents with the issues of their specialization.
We have been working with ScienceSoft for 6 years and they have become our long-term technology partner. Our relationships covered multiple areas such as software development of server-based systems with desktop and mobile clients, software testing, software consulting and system integration for our customer. Every aspect of development is always handled with consideration and care.
Markku Ursin, Director Engineering at Broadsoft, a global communication service provider
What Makes Our Offering Stand Out
Evolving software and keeping it stable

We have the expertise to provide quick evolution of your software without putting at risk its stability or exceeding your budget limitations.

Providing a strong BA team

With up to 9 years of experience, our business analysts gather and analyze your needs as well as elicit and manage your requirements in a way to avoid excessive costs on your side.

Maintaining reasonable development costs

We use mature management processes and effective software development methodologies (CI/CD, DevOps), optimally utilize resources and offer reasonable rates without compromising software and process quality to make sure we achieve your software development goals without excessive costs.

Ensuring outsourcing safety

We sign SLA that outlines timelines, deliverables and their quality requirements, and responsibilities for project-related risks. We also contractually guarantee the confidentiality of your business-sensitive information and intellectual property rights over the project deliverables. Our security department safeguards your data with relevant security measures in place (IDS/IPS, DLP, SIEM, and others).

Motivated project teams

To meet the agreed KPIs and deliver projects on time, we pay attention to employee motivation and assign our employees to projects with their professional interests in mind.

Arranging smooth cooperation stage by stage

1. Discovery

Analysis of software development needs
Service planning

2. SLA negotiation

3. Agile transition

Knowledge transfer
CI/CD implementation (if needed)
Responsibility transfer

4. Service delivery

Software development and testing
Result analysis and reporting (weekly and/or monthly)

5. Evolution

Quarterly proposals of possible process improvements

Sharing wide industry and domain expertise

Industry competencies:
Domain expertise:

Customer relationship management

Financial management

Supply chain management

Asset management

Ecommerce solutions

B2B and B2C portals

Enterprise mobile applications
Software Development Outsourcing FAQ
Are there implicit influencing factors for outsourcing deal costs?
Explore
SLOs stated in SLA. SLOs establish the level of service expected from a vendor with such metrics as availability, throughput, frequency, response time, and quality. Advanced SLOs impact rates respectively.
A 'matching score' with a vendor. The more a vendor aligns with your specific needs (in tech competencies, industry experience, etc.), the easier it'll be for them to work on your project, and the lower will be the costs due to increased development speed.
Responsiveness of your in-house team in transferring knowledge, providing needed documentation and cooperating can influence costs to a greater or lesser degree.
How to get started with software development outsourcing?
Explore
Prepare a general timeline and a budget plan together with your outsourcing requirements. If you're not sure about the latter, we can review your situation and draw up an outsourcing feasibility analysis with the TCO calculation.
Screen such review platforms as Clutch.co and make a match with a reliable vendor. The vendor reliability criteria are described by ScienceSoft's CTO in this article.
Test a vendor's expertise in practice with a small pilot project or PoC.
Consider the Agile approach to the transition to outsourcing that is based on a series of collaborative sprints with a vendor to search for a fitting software solution. Instead of outlining your software vision upfront, this approach helps leverage the vendor's expertise to explore all the beneficial alternatives.
Be ready to allocate resources for evaluating not only a vendor's performance metrics regularly but business outcomes from the outsourcing cooperation as well.
<![endif]--> <![endif]--> <![endif]-->