Custom Software Development Services
Software for your business-specific requirements
With experience from over 3,600 IT projects for 30+ industries, ScienceSoft delivers powerful software solutions for businesses of any size – fast and with the closest attention to quality, ROI, and your users.
Custom software development is a way to deliver tailored functionality for specific users, business functions or organizations. With over 20 years in custom software development, ScienceSoft is a reliable tech partner to quickly design, develop, integrate, test, and deploy high-quality custom apps.
Why Entrust Your Project to ScienceSoft?
ScienceSoft is a leading custom software development company that helps companies drive digital transformation and make software the source of tangible business value.
A quality-first approach that means you'll get tangible business value from your IT investments with ScienceSoft, enjoy healthy project processes, professional and motivated teams, effective communication between ScienceSoft, your teams, and stakeholders, have no unmanaged risks and no unplanned expenditures.
ISO 27001-certified security management based on comprehensive policies and processes, advanced security technology, and skilled professionals.
in custom software development

successfully completed

covering a full software development lifecycle

offices in Europe and the Middle East
Find Diverse Skills and Experience at ScienceSoft
The Financial Times Includes ScienceSoft USA Corporation in the List of the Americas' Fastest-Growing Companies 2023
For the second year in a row, ScienceSoft USA Corporation ranks among 500 American companies with the highest revenue growth. This achievement is the result of our unfailing commitment to provide high-quality IT services and create best-value solutions that meet and even exceed our clients' expectations.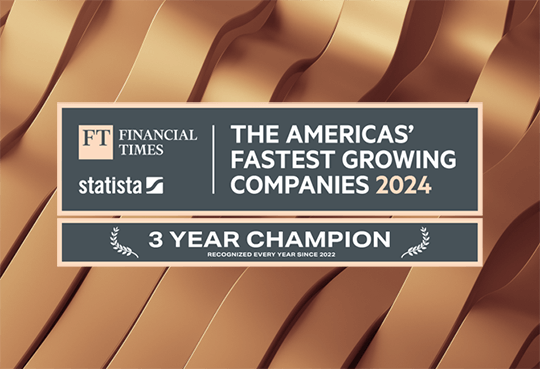 Quick Links
Creating Unique Solutions across Business Verticals
ScienceSoft as an experienced technology partner pieces together the core functionality for the business process in focus and enhance the software with unique software features and capabilities for your individual requirements.
Proven industry expertise
Software for different business needs
Software for different management levels
Large, integrated solutions that serve as centralized storage for corporate data and a source of insights or enable a seamless flow of processes and data between departments, e.g., ERP, SCM.
Apps that cover the needs of a particular department, e.g., PIM, inventory management, HR and talent management, CRM, RIS, PACS.
Business process management software
Apps that support business-unique and industry-specific workflows and data structures, e.g., price management software, clinical decision support app.
Our Pricing Models and Costs
You pay the price established by a contract.
Best for: Feasibility study, PoC, small software development projects with clear and stable requirements.
Time & Material, Time & Material with a cap
You pay for hours reported per month. In case of T&M with a cap, an upper limit on the costs gets established to keep the budget under strict control.
Best for: advisory activities (business analysis, architecture design, project planning, etc.), agile software development, evolution/modernization of existing software.
Examples of apps within certain cost ranges
Below we provide the ballpark estimations for different types of custom software development projects.
A mobile field service, booking apps; mCommerce.
A mobile banking app / mobile telehealth app.
Operations management software of average complexity.
Inventory software for a large enterprise.
An ecommerce portal for a mid-market company.
Digital process automation solution.
Big data solution with AI and ML.
Want to Understand the Cost of Your Software?
Just answer some simple questions prepared by our consultants – it won't take long.
Estimate my project
* The estimates provided are not ScienceSoft's official pricing/rates for the software development projects. We calculate the cost of each project individually, based on our customers' specific situations and needs.
Our Selected Projects
We have delivered custom application development services to companies with diverse software needs.
Check Why Our Clients Love Working with Us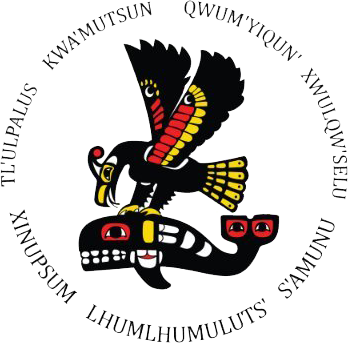 Mikhail Anfimau
Senior Solution Architect
Leo Burnett
ScienceSoft proved to be a professional service provider from the outset. Their team members completed a short onsite training before the start of the project to fully understand the client's business processes. The subsequent team ramp-up was smooth. The .Net developers engaged in the project were skilled and experienced. The communication ran seamlessly.

Sara Gowing
Business Analyst
Cowichan Tribes
ScienceSoft exceeded all of my expectations, it has been an absolute pleasure to work with them. Not only are they fairly priced but their work is impeccable, the level of detail and the thoughtfulness that was put into the creation of our software is incomparable to what we have worked with in the past. Thank you ScienceSoft I can't recommend your services enough.

Vesa Suontama
CTO
Supponor
ScienceSoft's C++ developers have been assisting Supponor in the ongoing development of software for the past 11 years. ScienceSoft's experience in cross-platform, real-time systems, and computer graphics as well as their robust skills in integrations across a wide range of highly specific hardware helps ensure consistently high performance and wide compatibility of Supponor's products.

Morten Øien Eriksen
CEO
Enonic
ScienceSoft's experience in agile development ensured smooth project implementation and iterative development of our product – Enonic XP. This enabled us to adjust to the changing market requirements and incorporate features that made us stand out from competition. As a result, Enonic XP has evolved into an easy-to-use and scalable platform, which is crucial for our success.
Nate Chervek
IT Manager
Pro Star Aviation
This was my first time working with developers on custom development and the entire experience exceed my expectations. ScienceSoft's team is responsive, professional, and easy to communicate with. I am extremely satisfied with this project.
Bob Penland
Managing Partner
ServicePulse
ScienceSoft's team undertook the development of our product from scratch and showed deep expertise in the .Net environment and AWS and Azure services. They delivered software in time and with the required quality, (...) adhered to consistent two-way communication and regularly shared detailed project updates and recommendations on how certain functions could be implemented in a more efficient way.
View all customer reviews
Rely on a Tech Stack for Long-Term Software Evolution
Our software engineers employ the proven combination of the latest and classic trusted technologies, having the following technology stack as the basis:
Custom Software Development: Step by Step
Custom application development is the process of creating from-scratch solutions to address specific needs of an organization. Here's how we usually build bespoke software at ScienceSoft:
1
Discovery (if you don't have requirements specification yet)
Duration: 1 – 3 months.
A dedicated business analyst (BA) or a BA team:
Explores the specific business needs and opportunities, documents key processes that need to be covered with future software, considers relevant regulatory constraints.
Elicits, gathers, processes opinions, expectations and concerns of all stakeholders.
Structures and prioritizes the requirements for future software based on business value.
Analyzes risks.
2
Project planning
Duration: ~ 2 weeks.
A project manager:
Provides time and budget estimations.
Conducts cost-benefit analysis, estimates NVP, ROI.
Draws up a project roadmap.
Prepares a risk management strategy.
3
Architecture, UX and UI design
Duration: 2 weeks – 3 months.
The team:
Defines architecture, data flows, and integration points.
(optionally) Defines software parts of your existing software that can be re-used.
Conducts UX research, designs wireframes, prototypes, and interface mockups.
4
MVP launch (upon request)
Duration: 4 – 8 months (for the first working version of enterprise software of medium complexity).
5
Development and testing
Duration: 2 weeks – 6 months for each release.
The team:
Ensures safe continuous releases via automated CI/CD pipelines.
Tests software to verify its proper functioning, performance, and security.
(wherever reasonable) Employs test automation to decrease testing time and costs.
6
Deployment and setup
The team:
Deploys the software. (optionally) A trial implementation can be conducted for a limited number of users and with technical support. The trial stage usually takes up to 1-3 months.
Performs knowledge transfer to your internal team/outsourced support team (if any).
(if needed) Shows your internal users how to use it.
7
After-release maintenance
Duration: 1 – 3 months.
The team:
Answers your and users' after-release questions, resolve user issues (if any).
Manages incidents, configuration changes and updates.
8
Continuous application support (on demand)
Upon agreement, we can continue taking care of the enhanced performance, stability and evolution of your application after the warranty support is over.
ScienceSoft Answers Frequent Questions
Is custom software worth the investment?
The major reason to opt for custom software is that mass-market and free tools are often unable to meet unique business needs, don't support specific integrations, offer limited or costly scalability, and may be more expensive in the long run.
At ScienceSoft, we analyze the financial feasibility of custom software development on a case-by-case basis and consider prioritized options with stakeholders.
How much does it cost to develop custom software?
The cost of custom software development depends on your project's scale and complexity shaped by multiple factors, such as:
Software type and a number of platforms supported (web, mobile, desktop).
Number and complexity of software features.
Custom software design uniqueness and complexity.
Number and complexity of integrations with other software systems.
Infrastructure requirements (availability, performance, security, latent capacity and scalability).
You can request free project cost calculation from ScienceSoft if you need to assess planned software.
What cooperation model is better for custom development?
It depends on the development resources you have in-house. If none, you will have to assemble a dedicated team and fully outsource your project to a vendor. If you have a team but lack specific competencies, go for a team augmentation model.
Who decides on the development methodology?
It's not necessary as your software development vendor will advise on an optimal methodology. However, if you want to know the fundamental difference, here is our brief overview:
At ScienceSoft, we use Agile (Scrum, Kanban, XP) to enable fast releases and easy changes.
In case accurately predictable budgets/timelines or adherence to industry regulations are in demand, we employ Waterfall.
We offer the Iterative model when a customer wants both project flexibility and predictability.
Why should I entrust my project to ScienceSoft?
ScienceSoft is a trusted, reliable software development company with a team of proactive, energetic experts that are laser-focused on bringing tangible, measurable business value.
We know how to keep our customers happy: 62% of our revenue is coming from customers we serve for more than 2 years.
Share Your Plans for Custom Software Development
As a custom application development company, ScienceSoft can help you plan and implement custom software in line with your business needs. Please outline briefly software you need, and our rep will get back to you shortly to get the conversation going.
All about our Software Development
<![endif]--> <![endif]--> <![endif]-->