Software Development for Startups
An innovation-driven software development company with 34 years of experience in product delivery, ScienceSoft helps startups envision selling software products and executes their end-to-end implementation at speed, with an eye for scaling and growth.
Software development for startups is aimed at helping young companies translate their disruptive ideas into market-ready software products.
With a pool of 750+ experienced software architects, developers, data scientists, DevOps engineers, security and QA experts, ScienceSoft can help startups from all industries overcome the lack of internal skills or resources to reduce the product's time-to-market and ensure high software value for end users.
to build a product ready for market validation

safety from security issues

software uptime

of your focus on marketing, sales, strategic planning
Your Gains from Partnering with Us, at a Glance
| | |
| --- | --- |
| | |
| | Major releases every 2–6 weeks, minor updates up to several times a day. |
| | Clean code and high-quality unit tests. |
| | |
| | |
Meet ScienceSoft, Your Reliable Development Partner
Full-service software development company.
Over 750 IT professionals, including 450+ skilled software developers for startups.
More than 3,600 success stories (including projects for eBay, IBM, Viber, MTV).
Decades-long expertise in 30+ industries.
4.8 rating on Clutch.com.
10 years in DevOps consulting.
10 years in big data.
Quality-first approach based on a mature ISO 9001-certified quality management system.
ISO 27001-certified security management based on comprehensive policies and processes, advanced security techs, and skilled professionals.
As technology evolves we need to keep abreast. New features and improvements need to be introduced all the time. So I was in search of developers to handle parts of our back-end development. ScienceSoft came across as a reliable partner with decades of experience in the field and proven track record. ScienceSoft delivers great technical quality, really dedicated developers, eager to solve problems, and positive about their work and area of expertise.
David Frenay, CEO at Emolytics, a provider of an innovative market research platform
Cooperation Models We Offer for Startups
Product development outsourcing
We provide a dedicated team of professionals to fully or partially take over your project. Your benefit from 30–50% lower development cost.
Check our offering
We temporarily back up your team with the required competencies to access specific skills and accelerate development.
Choose the needed skills
Solutions We Help Startups Create
Click on the cards below to explore a full scope of ScienceSoft's services for the type of software you want to build.
Why You Benefit with ScienceSoft
We Make Your Product Future-Proof
Our startup software development company constructs software to be:
Inherently scalable in request volume and number of users served, due to, e.g., employing scalable cloud resources, such as storage, publish-subscribe messaging, etc.
Fault-tolerant to automatically and fast recover from failures.
Auditable due to centralized embedded monitoring systems, which allows for quick and easy app recovery.
Modifiable to easily adopt updates due to the layered/modular architecture, clear separation of concerns (SoC), standardized APIs, etc.
Competitive with a unique selling proposition to stand out on the market of products with similar functions.
We Make Your Product Modern
We drive innovation with cutting-edge technologies and enable your software to:
Forecast and make informed decisions.
Understand the image and video content.
Empower smart, connected products (devices) and environments.
Dynamically learn from experiences and hold human-like conversations.
Provide end-to-end traceability of data and transactions.
Create personalized customer experiences in real time, and more.
We Help Startups Succeed in Any Industry
Software Development Process for Startups: Key Steps and Best Practices
We analyze the needs of your business and target audience and research the competition to determine the best-fitting market niche and a unique selling proposition that will differentiate your product on the market. You receive a clear vision and scope documentation and a high-level project roadmap with cost and time estimates and feasibility assessment for your product idea.
Compliance is an important aspect to consider if you want to launch a product for a regulated industry like finance, insurance, or healthcare. We define relevant legal requirements for your future solution to design it for 100% compliance with the global, country- and industry-specific standards.
We design an optimal feature set, architecture, UX and UI, integration plan, and tech stack for your product with your business priorities and end user expectations in mind. Our teams document all major technical decisions across the product design and never jump into development before getting a client's approval. If you look to attract external funding, we can also assist in preparing a whitepaper for investors and regulators.
Building a proof of concept is a cost-effective way for startups to test the technical viability of an innovative product and promptly introduce the necessary design changes to avoid costly redevelopment.
At this stage, we scope the project and introduce a comprehensive project plan that outlines the project goals, deliverables, team composition, and KPIs. It also comprises a detailed work breakdown structure, a communication plan, and a risk mitigation strategy.
Development and quality assurance
Our software engineers establish development and delivery automation environment, set up data storage, code the solution's back end and APIs, and create user interfaces. We run testing in parallel with development to rapidly fix any identified issues.
For each project, our experts meticulously create all process and software documentation. Also, we incorporate a systematic reporting process to keep all participants informed of the project progress.
In our projects, we rely on iterative development to introduce the most important functionality first and help startups faster generate revenue from the product.
At this stage, we integrate the software product with your corporate systems and required third-party services (e.g., payment, messaging, authentication). We run rigorous integration testing to ensure smooth and secure data flow between the connected solutions.
We configure the app's infrastructure, backup and recovery procedures, establish infrastructure security, and release the solution to the end users. We can also assist in creating a promotional website and uploading your software to the required app stores to streamline product release.
Software development for startups doesn't end after the product (or, commonly, an MVP) goes live. Continuous app maintenance and advancement is a must to keep the product aligned with end users' evolving needs and ensure its smooth performance in the long run.
The Financial Times Includes ScienceSoft USA Corporation in the List of the Americas' Fastest-Growing Companies 2023
For the second year in a row, ScienceSoft USA Corporation ranks among 500 American companies with the highest revenue growth. This achievement is the result of our unfailing commitment to provide high-quality IT services and create best-value solutions that meet and even exceed our clients' expectations.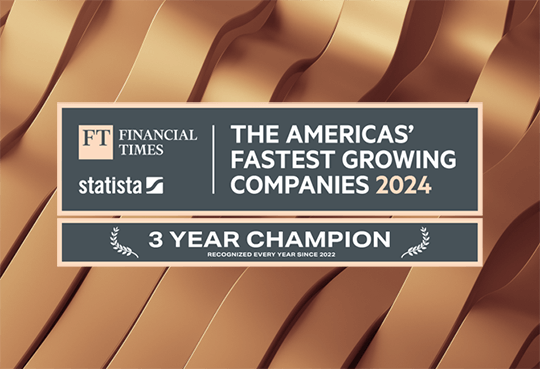 Techs & Tools We Use in Custom Software Development for Startups
ScienceSoft's Selected Product Development Projects
Our Software Development Options for Startups
ScienceSoft's team <...> have been working hard to ensure our product - Enonic XP - exceeds our customer's expectations. The team has become an integrated part of Enonic, and we appreciate their efforts and passion for the product.

ScienceSoft's experience in agile development ensured smooth project implementation and iterative development of Enonic XP. This enabled us to adjust to the changing market requirements and incorporate features that made us stand out from competition. As a result, Enonic XP has evolved into an easy-to-use and scalable platform, which is crucial for our success.
Morten Øien Eriksen, CEO at Enonic, a provider of an innovative CMS platform
Don't Kill Your Idea with the Lack of the Right Tech Expertise
The secret of the hottest startups is a fast product MVP launch and its frequent updates and strong marketing focus. Appropriate outsourcing of expert tech skills and knowledge is what makes it possible.
With ScienceSoft as your technology partner, you can be 100% focused on strategic initiatives while having a clear product management roadmap and a stable product with sleek UX ready to the market in 2–6 months.
FAQs about Software Development for Startups, Answered
How much does it cost to develop software for a startup?
The cost depends on the cooperation model you prefer (full or partial outsourcing, outstaffing), the project scope, and software complexity. To get an idea on our service pricing, explore the ballpark estimates of custom software we create. If you're interested in team augmentation, use our free cost calculator to understand the resource rates and investments.
What pricing options do you offer?
Depending on the required product development services, we offer:
Time & Material, Time & Material with a cap – for startup consulting activities and Agile development with frequently changing requirements.
Fixed price – for a feasibility study, proof of concept development, and product development divided by stages to fix the price for each stage.
How many talents can you provide to augment our team?
ScienceSoft is ready to provide from 0.5 to 150 FTEs proficient in the domains you need to cover. In the course of the project, we can promptly upscale and downscale the team to help you balance the development speed against the project cost.
We want to protect our commercial idea. Do you sign NDA?
Yes, we strive to create trustful relationships by legally protecting your sensitive business information and proprietary ideas. Depending on your legal requirements, we can sign an NDA before the introductory meeting or only in case we sign a service contract.
All about Our Software Development
<![endif]-->