Web Application Development Services
A web application development company with a portfolio of 1,900+ web projects, ScienceSoft excels in web programming and keeps up with web trends to create contemporary solutions loved by users.
Web application development services help create feature-rich and fast-performing web software with impeccable user experience. In web development for 24 years, ScienceSoft professionally creates corporate and customer-facing websites, web apps, and web portals.
Software product startups
We help create web-based SaaS products that compete confidently on the target market due to a well-defined unique selling proposition and undisputed product quality.
We create easy-to-adopt web solutions to help small and mid-sized companies serve their clients and manage daily work routines most effectively.
We care to keep user experience intuitive even for web apps powering tens and hundreds of workflows.
Types of Apps We've Already Delivered
Why Choose ScienceSoft as Your Web App Development Company
In IT since 1989.
A team of 750+ IT experts.
UX and UI designers, skilled in balancing usability and eye-catching graphics.
Web application developers with 7–20 years of experience.
A project management office to oversee outsourced web development projects of any complexity.
Certified Scrum Masters to ensure on-budget & on-time delivery.
A quality-first approach ingrained in our processes, people, and the whole corporate culture, and certified by ISO 9001.
ISO 27001-compliant security management encompassing comprehensive security controls, policies and the mindset.
Mature collaborative culture to guarantee full service alignment with customer needs and promote the long-lasting value of our engagements.
Quick project start (1–2 weeks).
The Financial Times Includes ScienceSoft USA Corporation in the List of the Americas' Fastest-Growing Companies 2023
For the second year in a row, ScienceSoft USA Corporation ranks among 500 American companies with the highest revenue growth. This achievement is the result of our unfailing commitment to provide high-quality IT services and create best-value solutions that meet and even exceed our clients' expectations.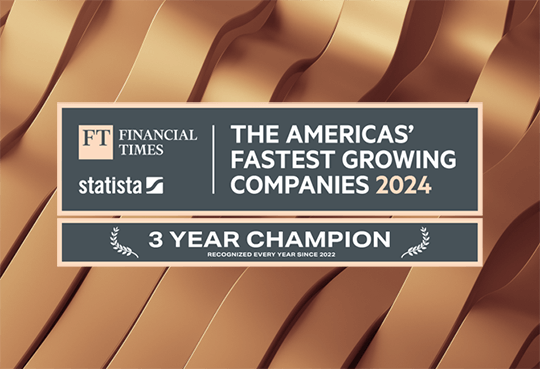 The Scope of Our Web App Development Services
1
Web development project planning
Timelines: ~10% of the project time.
For enterprises, ScienceSoft's software consultants start with eliciting business needs and goals, defining desired business results, and deciding on potential solutions.
For ISVs and startups, our product and brand consultants analyze competitors, describe the solution concept, and define product differentiation and a unique selling proposition (USP).
Then, our business analysts prepare detailed software requirements specifications. Our project managers determine a clear task scope, provide a project plan with accurate time and cost estimates, and compose a team for your web project implementation.
Tip: If you already have key project documentation but aren't sure about your next project steps, consult our guide to the an effective process of hiring web application developers, where we compare in-house hiring with team augmentation and dedicated team cooperation models.
2
Web application design: UX and UI
Timelines: ~10% of the project time.
Answering the specific needs of your target audience, ScienceSoft's UX and UI experts create intuitive navigation and appealing interfaces for your web software. Our responsive web application design guarantees smooth digital experience across all devices, thus leading to higher user satisfaction and increased conversion rate.
Tip: Share your brand book with us – and our UI designers will turn your web solution into an asset for boosting brand awareness.
3
Web app development
Timelines: back-end development – ~40% of the project time; front-end development – ~25% of the project time.
ScienceSoft's web architects are experienced in designing all latest architecture patterns, including microservices, headless and PWA*, while our web application developers are skilled in taming a wide variety of web development tools. To ensure on-time and quality delivery, we leverage our project management office competencies and use a rich set of KPIs, such as:
Lead Time/Cycle Time.
Release Burndown.
Code Churn.
Mean Time to Recover (MTTR).
We regularly report the metrics so that you always stay updated on the project's health.
Tip: Our experts draw clear software documentation in parallel with coding to facilitate after-launch app maintenance and troubleshooting.
4
Web app migration to the cloud
Timelines: a typical migration of a simple app takes ~2–2.5 months, medium and complex apps – 6+ months.
Our cloud experts build pragmatic cloud migration strategies and execute fast and smooth migrations without unplanned disruptions to your business.
5
Quality assurance
Timelines: ~15–20% of the project time.
ScienceSoft uses the sophisticated quality management system approved by the ISO 9001 certificate and relies on the Integrated Manual and Automated Testing (IMAAT) approach to confirm that your web app's performance will be secure, sustainable, and fast.
6
Integration
To help you automate and streamline workflows, we achieve seamless integration of your web app/portal with a CMS and your software infrastructure via custom APIs. When adding new functional modules to already developed web solutions, our integration experts use the CI/CD pipeline to allow for smooth deployment without impeding the work of your web app.
7
24/7 support
Time to resolution: < 40 sec. for response on 90% of calls, < 8 h. for a hot-fix deployment, < 1 week for a minor app upgrade.
Providing L1, L2, and L3 support levels, we troubleshoot your web app and resolve any emerging issues in usage, configurations or code. Our support ensures high availability and failsafe functionality of your web app, web portal, or another kind of web-based solution, making for stability of workflows and high user satisfaction.
8
Optimization and evolution
Time to resolution: urgent fixes within 1–2 days, planned app updates every 2–6 weeks.
To keep in sync with your business needs and user expectations, we continuously optimize and enhance your web app, introducing new relevant functionality.
Tip: Opt for both web software evolution and support to continuously monitor each released update and ensure its fault-free performance.
MVP or MLP? Which fast-to-market approach is better for web apps?
Our clients increasingly request to launch their web apps faster, and for this purpose start with an MVP (Minimum Viable Product). However, they rarely know about one more opportunity – an MLP (Minimum Lovable Product). To create it, we analyze what features are vital not just for proper app functioning but for excellent user experience. The development time for MVP and MLP can be roughly the same, we just set different priorities.
MLP is a good variant for those who want to win and gradually build the loyalty of users from the first release.
Sample Costs of Web Development Projects
A single-store website with custom design.
A vendor/sales portal for a mid-sized company.
A multistore with 2 websites or store views with unique custom design.
Corporate eLearning solution for mid-sized and large companies that is integrated with many other internal systems.
An ecommerce portal for the mid-market.
Wondering How Much It Will Cost to Develop Your Web App?
Our consultants have prepared simple questions to grasp the scope of your project and provide you with a tailored offering and quote.
ScienceSoft's experts will study your case and get back to you with an answer within 24 hours.
Why Medium and Large Enterprises Increasingly Opt For Custom Apps?
| | |
| --- | --- |
| | A tailored feature set, no need to pay for out-of-the-box functionality you don't need. |
| | Unlimited scalability. |
| | Lower costs in the long run. |
| | Can become a unique competitive advantage. |
Details
Content on websites is available to all users, and it is less personalized. Web portal serves for specific groups of people. Web portal content is usually available after you sign up. Web portals offer many interactive features and have many integrations with other software systems. Learn more here
Progressive web apps (PWAs)
Details
Progressive web apps (PWAs) are apps that combine the functionality of native mobile applications and easy access like a normal website has. They are SEO-friendly, fast and cheap to develop, and can function without a network in case they have been opened online before and data cache hasn't been cleaned since. Learn more here
Technologies We Use
Click on the technology you're interested in to learn about our relevant capabilities.
Latest Technologies We're Skilled In
We are eager to make your web app, web portal, or web-based services top-of-the-line and highly competitive by introducing advanced technologies in it. Click on the innovative tech you're interested in to learn more about our relevant competencies.
Our Selected Web Development Projects
We Know Your Industry
ScienceSoft's team accumulated profound knowledge of business challenges, technologies, market trends, and regulations in 30+ industries. This helps us create tailored apps faster and maximize the value they bring to your business.
What Our Customers Say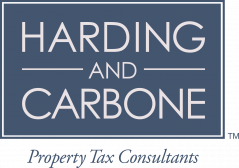 Amber Amescua
Director of Operations
Harding and Carbone
Harding and Carbone has been very pleased with selecting ScienceSoft as our vendor for developing a client portal for our customers. Their professionalism, expertise, guidance, organization, and timing has been wonderful. They were also very patient with explaining their process and the next steps if we ran into any issues that we did not understand. The end product is what we wanted and we would absolutely use them for any future development and projects for our company.
Heather Owen Nigl
Chief Financial Officer
Alta Resources
ScienceSoft's consultants analyzed our workloads, documentation, and the existing infrastructure and provided us with a clear project roadmap. They delivered demos every other week so that we could be sure that the [web-based] invoicing system is aligned with our business needs. We have already engaged ScienceSoft in supporting the solution.
Pete Callaghan
CTO
InfoMentor Ltd
We've cooperated with ScienceSoft on two projects involving apps for the education industry. First, we needed help in revamping a web app for pre-school institutions. We are fully satisfied with the current results, and we are going to continue our cooperation with ScienceSoft on this project. The second project covers a web and mobile app for distance learning. ScienceSoft's team has successfully extended the app's functionality with new modules that were required by newly arisen user needs.

Oisín Curran
CEO
Odyssey Validation Compliance
We entrusted ScienceSoft with the development of our web application for AWS cloud users to gather cloud instance monitoring metrics. ScienceSoft's team provided a full cycle of software development service including business analysis, design, development, DevOps, and testing. Thanks to their solid experience in agile development, our web app was deployed in just 4 months.

Wadih Pazos
Chief Operating Officer
Paramount WorkPlace
ScienceSoft's developers used the microservices approach to ensure our Azure-based software's scalability; selected and implemented techs that guaranteed high availability and fault-tolerance. The new software performs stably even under heavy load, which helps provide high-quality user experience. ScienceSoft proved to be a reliable tech partner.
View all customer reviews
We elicit enterprise needs or analyze your competitors and formulate a USP, prepare detailed software requirements specifications. We also provide cost-benefit analysis, plan suitable architecture and hosting options, design UX and UI, and more.
Request
We help you seamlessly implement a new web application. With a wide pool of skilled IT professionals, we're ready to satisfy the most sophisticated demands of your project at every stage of SDLC – from needs analysis to support and evolution.
Request
We help you improve your existing custom software with the newest web technologies, web design and development practices. We can re-code or re-architect your legacy software, migrate it to the cloud, add new functionality, and more.
Request
Delve Deeper into Our Portfolio
Benefits of Web App Development with ScienceSoft
| | | |
| --- | --- | --- |
| Safe start (via a feasibility study/PoC/MVP) | | Releases every 2–3 weeks |
| Guaranteed increase in your enterprise efficiency and productivity | Apps that are easy to use, manage and evolve | Responsive, intuitive and appealing UI, seamless UX. |
<![endif]--> <![endif]--> <![endif]-->