<![endif]-->
<![endif]-->
Cloud Migration: Utilize Cloud Opportunities to the Full!
Cloud migration services are aimed at moving companies' applications and databases to the cloud environment to achieve greater flexibility and cost-effectiveness. ScienceSoft's cloud migration services span from migration planning and design up to the support of the migrated solution until full migration success.
Migration Pains ScienceSoft's Cloud Migration Services Cure
Poke the daunting issues!
ISSUE
High cloud consumption costs
Push to see it cured
FIXED
Autoscaled resource consumption without performance trade-offs. Optimal use of cloud services.
ISSUE
Inefficient development in the cloud
Push to see it cured
FIXED
Mature CI/CD pipelines for fast app delivery. Integration of cloud services over writing own code.
ISSUE
Poor performance of cloud apps
Push to see it cured
FIXED
Automated resource orchestration to withstand load surges.
ISSUE
Frequent failures of cloud apps
Push to see it cured
FIXED
App performance management and automated testing to handle problems at the early stages.
ISSUE
Non-secure cloud environment
Push to see it cured
FIXED
Well-tuned access management and component-level security. Automated backups and encryption for data safety.
ISSUE
Expensive migration beyond the due terms
Push to see it cured
FIXED
A pragmatic migration strategy for each application or DWH, minimizing development efforts.
What You Get with Migration Services
Migration strategy and plan tailored to your business needs.
App and data warehouse architectures adapted to the cloud.
CI/CD pipeline design for quick development.
Modernized application or DWH.
Cloud infrastructure configuration.
Integration of cloud and on-premises environments to form a hybrid cloud infrastructure, if required.
CI/CD implementation.
Test strategy, test plan, test cases. Automated tests.
Data migration scripts, data migrated.
Why Choose ScienceSoft
31 years in IT.
Microsoft Gold Partner with 8 Gold Competencies.
AWS Select-tier Consulting Partner.
8 years of experience in cloud consulting and migration services.
10+ years in infrastructure services.
Benefits from Cloud Migration with ScienceSoft
Migration and development costs
The choice of a cost-optimal cloud platform.
A pragmatic cloud migration strategy and plan.
High-yield development environments for the fast delivery with DevOps practices.
The use of cloud services to reduce development efforts.
Monthly cloud cost
Auto-scalable architectures and fitting cloud services to reduce cloud consumption.
Performance
Auto-scaling routines, performance testing.
Reliability
Maximum isolation of app microservices and infrastructure components to retain the overall operability if a failure occurs.
Application performance management to detect and terminate problems early.
Security
Access management and component-level security and encryption of stored and transferred data.
Common Questions about Migration Services Answered
How can I be sure that my migration investments will pay off?

As a rule, we start with cloud migration consulting and assess the feasibility of your migration project based on the anticipated TCO, ROI, development time and cost.

How can a migration service vendor understand our app well enough to re-implement it in the cloud?

We can restructure your app without affecting its business logic:

Splitting an app into microservices corresponding to the app modules.
Stateless implementation of an app, if possible.
Use of cloud PaaS services for data storage instead of DBMS software.

Can cloud migration result in application misbehavior?

We provide automated testing to check app business logic, thus, we can continuously monitor how introduced changes influence it at no additional cost.
Our Hallmark Cloud Migration Projects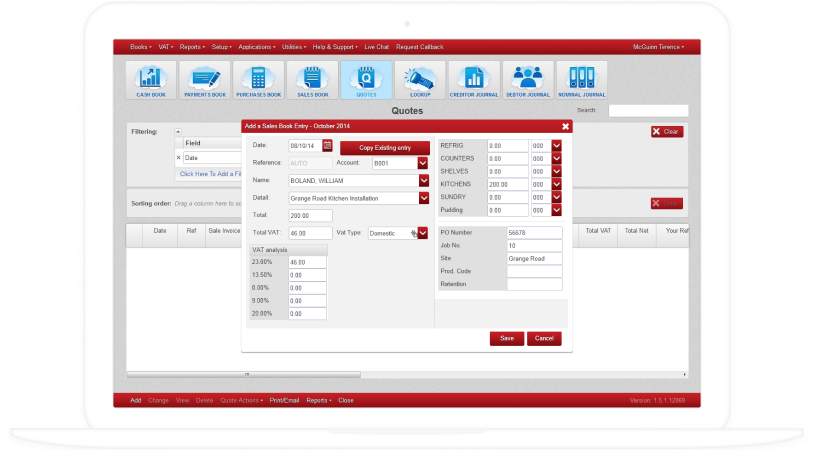 Accounting Software Migration to Cloud
Complete re-design and implementation of a legacy desktop accounting software product in Azure.
Training Portal Cloud Migration
Migration of the Customer's web application to Azure to ensure its scalability and extension of its functional capabilities with Azure services.
Choose Your Cloud Migration Option
We plan, design and implement your app in the cloud leveraging cloud services and efficient CI/CD pipelines to deliver high-performing and cost-effective apps.
We plan, design and migrate your DWH using cloud services and serverless ETL models to reduce cloud consumption costs and increase DWH performance.
Opt for Cloud Migration Services NOW
app performance
IT infrastructure costs
IT infrastructure team's productivity
<![endif]--> <![endif]--> <![endif]-->