C/C++ Development Services
C++ development services cover implementation of scalable and portable resource-intensive software.
In C++ development since 1989, ScienceSoft creates sustainable libraries, native and cross-platform apps, incl. image analysis, virtual reality, IoT and 3D modeling solutions, fast and cost-effectively.
ScienceSoft started as an exclusive software development partner of Invention Machine Corporation (now part of IHS), creating C++ solutions that powered 40% of Fortune 500 companies.
Mature development practices and project/team management processes.
On-site availability of PMs and BAs.
Fast team allocation: 2-5 workdays.
HQ – McKinney, Texas. Offshore development centers in Europe. Representative offices in the UAE, EU, and Georgia (US state).
Data analytics and machine learning
Platforms
Development tools
IDE: Visual Studio, Qt Creator, Xcode, Eclipse
Static code analysis: cppcheck, Visual Studio, PVS-Studio
Refactoring tools: Visual Assist, ReSharper
Debuggers: MSVC Dbg, WinDbg, GDB, Valgrind
Build tools: CMake, QMake, Make, NMAKE, GYP, Ninja
Code-formatting tools: AStyle, Uncrustify
Versioning systems: Git, SVN, Perforce, Microsoft Visual SourceSafe
Development methodologies
Agile methodologies: Scrum, Kanban, Extreme Programming (XP)
Architecture designs and patterns
Traditional 3-layer architecture
Microservices-based architecture
Cloud-native architecture
Service-oriented architecture (SOA)
Various approaches to enterprise application integration
Soft skills
Ability to solve non-standard tasks
Proactive contribution of tech ideas
Easy adaptation to a customer's processes, tools, and changing requirements
We are glad to have chosen ScienceSoft as an outsourcing partner to develop a driver for a PBX system for one of our customers.

ScienceSoft's senior C/C++ engineer quickly investigated the existing source code and device specifications and built a driver that supports CSTA III XML protocol in full compliance with our customer's requirements within only 10 weeks.

Christian Bacher, Managing Partner, Smart Engine GmbH
Image analysis
Image and video processing
Audio signal processing
3D modeling and rendering
Virtual reality (VR)
Information security
User activity monitoring
Application performance monitoring (APM)
Ad exchange and real-time bidding (RTB)
Two years ago, we commissioned ScienceSoft to audit and upgrade our partially developed AI-based software for clay pigeon shooting tracking. ScienceSoft ramped up a development team consisting of two C++ developers, two data scientists, and a UI design expert to fulfill the project.

In the course of the project, we decided to enrich software functionality and enable the system to track more than one flying target, support multiple tracking cameras and instantly report on the shooting results to an app installed on a shooter's tablet or phone. ScienceSoft's team promptly reacted and developed new software functionality fully adhering to our requirements.
Simen Løkka, CEO, Travision AS
The Financial Times Includes ScienceSoft USA Corporation in the List of Americas' Fastest-Growing Companies 2022
ScienceSoft is one of 500 companies with the highest compound annual growth rate in revenue. This achievement is a result of our unfailing commitment to provide high-quality IT services and find best-value solutions to clients' needs.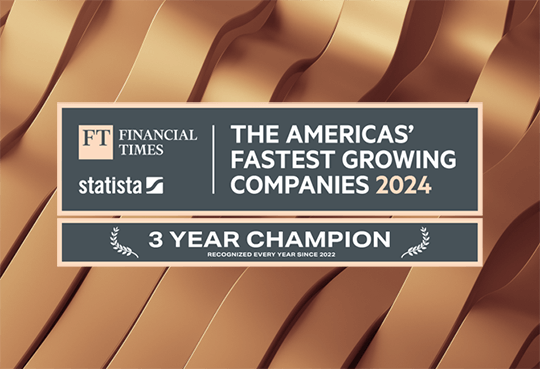 ScienceSoft has delivered cutting-edge solutions to complex problems bringing in innovative ideas and developments. ScienceSoft follows specifications very rigidly, requiring clear communication about intended functionality. My final comment about ScienceSoft reflects their dedication to handle any problem that occurs as a result of hardware or software issues; simply put, they will go the extra mile to support their customers regardless of the time of day these issues arise.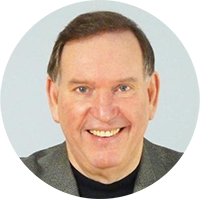 Mark Atkins, CEO, Invention Machine Corporation
Team augmentation with C++ developers
Suitable for: covering the resource gaps of your in-house team with 1-3 C++ developers managed by you directly.
Pricing model: T&M by an hourly rate.
Discuss team augmentation
Suitable for: team augmentation with more than 4 developers who are managed by a PM on our side.
Pricing model: T&M by an hourly rate.
Discuss hiring a dedicated team
Turn-key project (or its part) outsourcing
We cover all the development stages end-to-end: BA, UX/UI, architecture design, software development, QA, support and evolution.
Pricing models:
Fixed price.
T&M in case of undefined scope of work, agile development, long-term projects.
Discuss turn-key outsourcing
All about Software Development
<![endif]--> <![endif]--> <![endif]-->