C++ Development Services
C++ is a reliable programming language proven in the development of resource-intensive software due to the high performance, extendibility and portability it provides.
ScienceSoft's developers use C++ to create libraries and a wide range of native and cross-platform software, including image analysis, virtual reality, IoT and 3D modeling solutions.
Pre-Selecting Vendors for a C++ Project?
Consider ScienceSoft as a reliable vendor, with our expertise driven by:
32 years in C++ development.
Over 3,000 projects completed since 1989.
450+ developers on board.
40 C++ developers, 70% of them with 10+ years of experience.
ScienceSoft started as an exclusive software development partner of Invention Machine Corporation (now part of IHS), creating C++ solutions that powered 40% of Fortune 500 companies.
Mature development practices and project/team management processes.
On-site availability of PMs and BAs.
Fast team allocation: 2-5 workdays.
HQ – McKinney, Texas. Offshore development centers in Eastern Europe, representative offices in the UAE, EU, and Eastern Europe.
Our C++ development skills
Data analytics and machine learning
Platforms
Development tools
IDE: Visual Studio, Qt Creator, Xcode, Eclipse
Static code analysis: cppcheck, Visual Studio, PVS-Studio
Refactoring tools: Visual Assist, ReSharper
Debuggers: MSVC Dbg, WinDbg, GDB, Valgrind
Build tools: CMake, QMake, Make, NMAKE, GYP, Ninja
Code-formatting tools: AStyle, Uncrustify
Versioning systems: Git, SVN, Perforce, Microsoft Visual SourceSafe
Development methodologies
Agile methodologies: Scrum, Kanban, Extreme Programming (XP)
Architecture designs and patterns
Traditional 3-layer architecture
Microservices-based architecture
Cloud-native architecture
Service-oriented architecture (SOA)
Various approaches to enterprise application integration
Soft skills
Ability to solve non-standard tasks
Proactive contribution of tech ideas
Easy adaptation to a customer's processes, tools, and changing requirements
Check Experience of Our C++ Developers
Feel free to ask for CVs of C++ developers you're looking for – we'll send relevant examples with years of experience, skills, complex tech tasks resolved, and a number of successful projects completed.
Image analysis
Image and video processing
Audio signal processing
3D modeling and rendering
Virtual reality (VR)
Information security
User activity monitoring
Application performance monitoring (APM)
Ad exchange and real-time bidding (RTB)
Get a Free Quote on C++ Development
Drop us a line about your C++ project details, and we will provide an estimate for your case.
ScienceSoft has delivered cutting-edge solutions to complex problems bringing in innovative ideas and developments. ScienceSoft follows specifications very rigidly, requiring clear communication about intended functionality. My final comment about ScienceSoft reflects their dedication to handle any problem that occurs as a result of hardware or software issues; simply put, they will go the extra mile to support their customers regardless of the time of day these issues arise.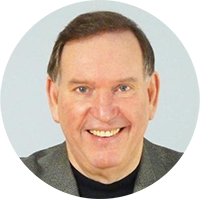 Mark Atkins, CEO, Invention Machine Corporation
Team augmentation with C++ developers
Suitable for: covering the resource gaps of your in-house team with 1-3 C++ developers managed by you directly.
Pricing model: T&M by an hourly rate.
Suitable for: team augmentation with more than 4 developers who are managed by a PM on our side.
Pricing model: T&M by an hourly rate.
Turn-key project (or its part) outsourcing
We cover all the development stages end-to-end: BA, UX/UI, architecture design, software development, QA, support and evolution.
Pricing models:
Fixed price.
T&M in case of undefined scope of work, agile development, long-term projects.
<![endif]--> <![endif]--> <![endif]-->