Web Development Consulting
Web development consulting provides comprehensive support and enhancement of web applications before, during and after their development. ScienceSoft's consultants are skilled in gaining deep understanding of the client's needs as well as finding the most beneficial and effective business solutions.
Need All-Round Web Application Consulting?
ScienceSoft's experts will provide you professional advice at any stage of your web application project.
E-business strategy
Reap the benefits from a perfectly tailored web app. We evaluate website's accessibility and usability, help improve commercial performance, enhance business's online presence, and open up new ways of attracting consumers.
Product conceptualization and brand positioning
If you are planning a customer-facing web app, we start by analyzing your competitive market and define a unique selling proposition that will set you apart from the competition. We fully plan a concept of your app - functionality, UX and UI design - and preserve the authenticity of your brand in all the elements.
Process specification
We thoroughly gather and process client's requirements and employ some needed graphic tools, i.e., Function Charts, Data Flow Diagrams, and Prototypes, to create a process specification and further support the production of a functional specification.
Functional specification
We work hard to enhance the functionality of your web app. Our team conducts a preliminary analysis to consider all features and specifications of a would-be solution. An accurate functional specification is the basis of our product development process.
CRM consulting
CRM solutions that we offer correspond to your business needs and streamline your communication with customers. Our well-versed development team ensures your current CRM customization and the integration with corporate systems.
Development platform selection
Our tech-savvy specialists are ready to share with you their industry expertise. They can advise you on the tech stack for your web application and picking the most appropriate development platform or framework.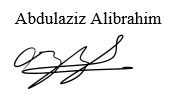 Heather Owen Nigl
Chief Financial Officer
When we first contacted ScienceSoft, we needed expert advice on the creation of the centralized analytical solution to achieve company-wide transparent analytics and reporting. ScienceSoft's consultants analyzed our workloads, documentation and the existing infrastructure and outlined a clear project roadmap for implementing the solution to get data-driven insights for tactical and strategic decision-making, planning and performance management.
Bader Alhamdan
Managing Director
Being in the process of an online marketplace launch, we looked for a consulting partner to help us shape a final product vision with strong competitive advantages. Overall, we highly appreciated our cooperation with ScienceSoft. It's a pleasure to work with experts who are knowledgeable, self-motivated and sincerely interested to do the best of their ability.
Catherine Roller Tyrrell
Founder
We turned to ScienceSoft with the idea of creating an all-in-one web platform for all the key beauty industry stakeholders. ScienceSoft helped us create a clear product vision and prioritize key features. They also created clickable prototypes. Thanks to ScienceSoft, we now have everything we need to raise funding for the project and start MVP implementation.
Abdulaziz Alibrahim
Founder
Having partnered with ScienceSoft, I started working with a business consultant who helped validate the feasibility of my business idea. He conducted market entry consulting, which included competitors' assessment (product efficiencies and drawbacks, pricing and monetization strategies, customer feedback analysis), research of regulatory barriers, and mobile app conceptualization. I want to thank ScienceSoft for the productive work so far.
Luke Walther

Business Development Director

Due to our business growth, we decided to outsource the continuous development, support and maintenance of our proprietary internal systems. ScienceSoft coordinated knowledge transfer, discovery of our internal systems, then transitioned into supporting those systems and taking on projects to evolve their functionality. We've already improved our ability to track our complex commission structure.

We provide our clients with ultimate CRM consulting and development services. We help maintain relationships with loyal clients and engage new customers by offering improvements to your current CRM or creating a new custom one.

Work on the client's side

We ensure close cooperation between our consulting team and you as a customer. We are ready to arrange meetings in a client's office regardless of its location.

Unleash your business potential

Our team opens up brand-new opportunities for clients' businesses. Drawing on advanced technologies and 17+ years of experience, we lead your business to a new level and assist in improving your customers' loyalty.

Expertise, commitment and growth

The Financial Times named ScienceSoft USA Corporation among Americas' fastest growing companies - 2022. ScienceSoft offers solid experience in creating and delivering compelling solutions for Healthcare, Banking, Fleet Management, Trading, Retail, etc. We fully dedicate ourselves to each project at all its stages, from consulting to the provision of 24/7 support and maintenance of a solution.

High product performance and customer satisfaction

Based on thoroughly gathered, documented, and processed requirements, our consultants offer the development approach to tailor a best-in-class solution that can bring commercial success to a client's company.

<![endif]--> <![endif]--> <![endif]-->