IT Support Services
IT support comprises procedures intended to maintain failsafe IT workflows and reduce IT costs. ScienceSoft's IT support services are backed with 15 years of experience in help desk and application support and include IT help desk, Network Operations Center (NOC) and software support to guarantee superior user experience and on-the-go improvement of your IT processes.
Multi-tier incident resolution pipeline:
L1. A user support team.

L2. A technical support team.

L3. A team of software engineers.
Detailed descriptions of the IT infrastructure and operating procedures:
SOPs for ticket resolution, change and incident management, CI/CD flows.

Network maps.

Configuration management database.

Infrastructure improvement plan.
Self-service training materials for users:
Knowledge base articles.

FAQs.

User manuals.
User satisfaction and adoption improvements:
UX testing/monitoring.

Surveys and user experience studies with CSAT improvement plans based on their results.
IT environment benchmarking against PCI DSS, HIPAA, etc.

Compliance gap mitigation plans.
Regular and transparent reporting:
Service level reports.
Maintenance reports.
Health check reports.
Security assessment reports.
Incident reports with root cause analysis.
33 years of experience in information technology.
15-year experience in help desk and application support.
14 years of experience in ITIL-compliant IT service management.
9 Microsoft Gold Competencies, including Application Development and Integration, Data Platform, Data Analytics, Collaboration and Content, etc.
AWS Select Services Partner, IBM Business Partner.
700+ professionals on board.
Ability to bring value in every project, as proved by the prestigious Global Outsourcing 100 listing.
Mature quality management system confirmed by the ISO 9001 certification allowing to implement projects fully meeting customers' quality, time, and budget expectations.
Assured safety of the customers' data we access during the cooperation proved by ISO 27001 certificate.
Broad time zones coverage: from GMT -9 in North America to GMT +13 in New Zealand.
Feasibility analysis of IT support projects
Before we take up your app or infrastructure support, we analyze TCO and ROI of supported assets and assess how far these financial estimates will be improved after we commence the support.
Result-oriented service and transparent reporting
Our IT support activities and service quality are reflected in regular reports with clear metrics for strict compliance with service level objectives. We use the following KPIs:
Change requests implemented.
Change requests waiting in the backlog.
Satisfaction of key stakeholders.
User satisfaction.
Application availability.
MTTR (Mean Time to Recovery).
Focus on long-term collaboration
We believe that long-term IT support is mutually beneficial for a customer and a service provider, as a longer service term means fewer transition periods and integration phases for the customer and well-tailored working routines for the support team.
The Financial Times Includes ScienceSoft USA Corporation in the List of Americas' Fastest-Growing Companies 2022
ScienceSoft is one of 500 companies with the highest compound annual growth rate in revenue. This achievement is a result of our unfailing commitment to provide high-quality IT services and find best-value solutions to clients' needs.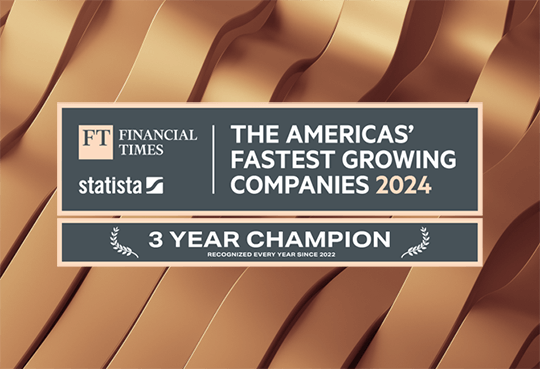 Our Selected IT Support Projects
White-label cooperation is possible.
L1, L2, L3 support for enterprises, software companies and MSPs.
Introduction of efficient SOPs and ITSM processes.
Resolution of reported incidents.
User satisfaction rate management.
Knowledge base maintenance.
Regular reporting.
GO FOR IT HELPDESK
Network Operations Center
Preventive monitoring of IT network with L2, L3 support.
NOC setup and introduction of efficient workflows and policies.
24x7 network monitoring, health checks, incident resolution.
Regular reporting.
GO FOR NOC
L1, L2, L3 support and proactive improvement of your cloud or on-premises application, including:
Monitoring, testing, code reviews.
Configuring, hot fixes, code changes.
Cloud consumption optimization.
User satisfaction rate management.
Regular reporting.
GO FOR SOFTWARE SUPPORT
Comprehensive support of your IT infrastructure, including:
IT help desk.
Network Operations Center.
Software support.
GO FOR FULL IT SUPPORT
Why ScienceSoft's IT Support Matters
IT support costs

cloud costs

app availability

user satisfaction

app issues

Get Your Stable and Efficient IT with Least Effort!

ScienceSoft professionals will conduct close monitoring of your IT infrastructure or its components and set up efficient IT support workflows.

<![endif]--> <![endif]--> <![endif]-->