.NET Development Services
Partner Up with .NET Professionals
With a track record of 220+ large-scale .NET projects, ScienceSoft is a one-stop shop to get secure and high-performing .NET apps that bring fast ROI.
.NET software development services cover the design, implementation, testing, evolution, integration, and modernization of applications using the .NET platform. A mature and impact-focused IT firm, ScienceSoft understands the unique needs of customers from 30+ industries and addresses them with tailored .NET-based solutions — fast and at 20–50% reduced cost.
Shortlisting .NET Application Development Companies for Your Project?
Leverage ScienceSoft's high-quality .NET development services based on:
19 years in C# and .NET programming.
Microsoft partner status since 2008.
220+ successful large-scale .NET projects launched.
60+ .NET developers, full-scale PMO.
Certified Azure and AWS Solution Architects, Certified Azure Developers on board.
Custom .NET Development Services
.NET application development services are a way to complete a wide range of .NET (Dot NET) tasks and projects with professional quality, faster and at a lower cost.
The Financial Times Includes ScienceSoft USA Corporation in the List of the Americas' Fastest-Growing Companies 2023
For the second year in a row, ScienceSoft USA Corporation ranks among 500 American companies with the highest revenue growth. This achievement is the result of our unfailing commitment to providing high-quality IT services and creating best-value solutions that meet and even exceed our clients' expectations.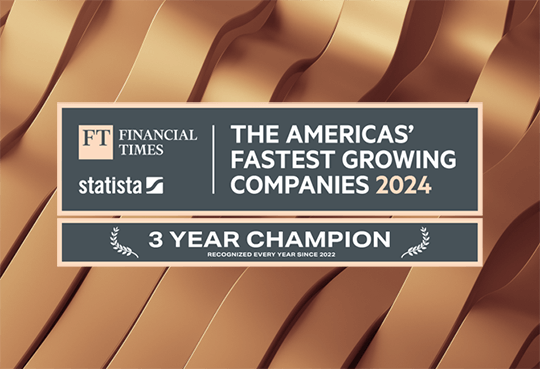 Quick Links
How To Outsource .NET Development to ScienceSoft
1. Request analysis (1 week)
We discuss your .NET development needs with you and define a cooperation model (team augmentation, dedicated team or full outsourcing).
Tip: Make sure to discuss the integrations your future software needs for our .NET integration architects to draft an integration plan. If required, our developers and DevOps experts will continue with delivering all planned integrations.
2. (Optional) Screening & interviews (2-5 days)
For a team augmentation model, we provide you with developers' CVs and arrange interviews with the candidates you shortlist.
3. SLA preparation (2 weeks)
We discuss the services you need within the chosen cooperation model in detail and reflect them in a Service Level Agreement.
Tip: Feel free to list custom KPIs you want to monitor in your .NET project so that we can add them to our KPI set. We give you access to our log tools and send you regular progress reports to ensure full transparency of cooperation.
4. Cooperation launch (1-2 days)
We set up communication between our developers and you and deliver the service scope steps that were defined in the SLA.
*Tip: As costs and time of fully outsourced development depend on the scope of a .NET project, we recommend opting for an MVP to achieve minimized budget and fast time to market (2-3 months).
Our Selected .NET Projects
Software We Develop with .NET
Diverse types of software and software components
Web, mobile, and desktop apps
Embedded systems
Databases
APIs
Libraries
Diverse underlying technologies
IoT
Big data
AI and ML
Blockchain
Custom enterprise software for employees, vendors, partners, and clients
SaaS/XaaS
Software products
Diverse business functions
Business & project management
Sourcing & stock management
Asset management
Sales, marketing & customer service
Corporate finance management
Business analytics
HR, talent & productivity management
Security & emergency
Why Leverage .NET Platform
| | |
| --- | --- |
| | Free distribution and cross-platform development |
| | Modular apps for facilitated deployment & maintenance |
| | Cleaner code with more focused units due to OOP |
| | A robust set of security features, mechanisms and practices, including code access security, role-based access, cryptographic services, GuardRails. |
| | Designed to be highly scalable, allowing apps to handle a large number of users and data without compromising performance or stability. |
| | A versatile ecosystem: special tools for desktop, web, mobile apps, games, IoT and ML-based solutions, multiple extensions and frameworks for different business needs. |
~35% of apps are running on the .NET Framework. Source: Statista
Choose Your Cooperation Model
ScienceSoft is a flexible ASP.NET development company that offers different cooperation models to perfectly meet your .NET project needs.
Team augmentation with .NET developers
Get over skill deficiency or bridge staff gaps in your project with the professional assistance of ScienceSoft's .NET developer(s).
Pricing model: T&M by an hourly rate (rate depends on the work scope and a developer's seniority level).
Request
Hire a team of skilled .NET developers managed by ScienceSoft's PMO to deliver your .NET project on time and on budget.
Pricing model: T&M by an hourly rate or T&M with a cap (when cost mitigation is a higher priority than flexibility).
Request
Full .NET project outsourcing
Entrust implementation, support, and evolution of your .NET project to ScienceSoft's BAs, UX/UI designers, developers, PMs and QAs.
Pricing model*: Fixed price (for finite requirements) or T&M by an hourly rate (for long-term cooperation).
Request
Custom .NET Solutions for 30+ Industries
Custom .NET development is suitable for any mid-sized or large business when an existing product or online service doesn't properly address the specific needs of the organization. With a profound knowledge of business, technology, and market trends, we develop tailored software for 30+ industries. Click on the icons below to learn more about our .NET experience in a specific industry.
Customers About ScienceSoft as a .NET Development Company

Jan Banda
Director
Lixar
ScienceSoft offers resources of high caliber skilled in Microsoft Azure, .NET, mobile, and Quality Assurance. Over the past three years, Lixar was very pleased with the service provided by ScienceSoft development teams and executive management. For accelerated project timelines which require skilled resources, ScienceSoft is a .NET software development company that your team should consider.
Bob Penland
Managing Partner
ServicePulse
ServicePulse, LLC commissioned ScienceSoft to help us develop an AI-based software product for a limited number of clients to calculate software development efficiency and customer satisfaction score. ScienceSoft's team undertook the development of our product from scratch and showed deep expertise in the .NET environment and AWS and Azure services. They delivered software in time and with the required quality.

Wadih Pazos
Chief Operating Officer
Paramount WorkPlace
ScienceSoft's developers used the microservices approach to ensure our Azure-based product's scalability; selected and implemented techs that guaranteed high availability and fault-tolerance. The new software performs stably even under heavy load, which helps offer high-quality user experience. ScienceSoft proved to be a reliable .NET application development company.
Mikhail Anfimau
Senior Solution Architect
Leo Burnett
ScienceSoft proved to be a professional service provider from the outset. Their team members completed a short onsite training before the start of the project to fully understand the client's business processes. The subsequent team ramp-up was smooth. The .NET developers engaged in the project were skilled and experienced.
View all customer reviews
Architecture Patterns We Design
Microservices
Multi-tenancy
Headless (Decoupled)
Serverless
DDD
CQRS
PWA
SPA
MVC
MVVM
Reactive
Micro-frontends
Our .NET Software Architecture Sample
How We Ensure Code Quality
Adherence to .NET coding guidelines.
Adherence to data security practices (ISO 27001).
Descriptive names for all variables and in-code comments.
Code documentation.
Code split into short and focused units.
Use of version control tools.
Ensured code portability.
Unit tests are created as part of a functional requirements specification.
Tests verify code behavior in response to the input of standard, boundary, and incorrect values.
Tests are rerun after each significant code change to guarantee proper performance.
Ad hoc review.
Peer review.
Code walkthrough.
Code inspection.
Maintainability Index (MI).
Cyclomatic Complexity (CC).
Depth of Inheritance.
Class Coupling.

Sean Snider
COO
Upstream Works Software
Their dedication and commitment to excellence are impressive.
We first contacted ScienceSoft because we needed senior-level expertise in .NET and DevOps, and we needed it quickly. We've been working with ScienceSoft for almost a year and it has been a great experience throughout. The team is very professional, well-organized, and is always on top of the finer details. We're impressed by their passion for solving problems and implementing improvements. This is exactly what a long-term, harmonious partnership should look like.
View all customer reviews
Why Choose Our .NET Development Services
years of .NET project management expertise held by each PM

faster development due to high productivity and outstanding .NET proficiency

project cost reduction with Agile, DevOps & component reuse
Skills that Drive Our .NET Application Development Services
.NET development services typically rely on technologies such as C#, Visual Basic, ASP.NET, WPF, Xamarin, Entity Framework, and Visual Studio.
A more comprehensive tech stack is available here: Technologies
Frequently Asked Questions
Do you support 'you build it, you run it' model?
Yes, we offer dedicated .NET teams ready to take full technical ownership of the project and be responsible for everything from planning and development to infrastructure setup and management.
What is the difference between .NET Framework, .NET Core and .NET?
In 2002, Microsoft created .NET Framework as a development platform specifically for Windows applications. In 2014, Microsoft introduced .NET Core, a cross-platform version of .NET that could be used on Linux, macOS, and Windows. .NET Core was also open-source and designed with cloud computing in mind. The name .NET Core was retained for versions up to 3.1, but the subsequent version was named .NET 5.
We have a strong full-scale PMO with ample experience in complex, large-scale .NET projects. The majority of our projects are managed by our in-house project managers.
However, we can also provide a dedicated .NET development team to be fully or partially managed by you. We minimize management efforts on your side by ensuring high transparency of the development process and proactive risk management.
How can I keep track of the project progress?
We give you access to a secure project extranet so that everyone involved in the project can access the latest documentation and other key deliverables. Depending on the project, they may include a software prototype, a product backlog (a discrete list of features with screenshots and testing criteria, bug fixes and infrastructure changes to be delivered), a sprint schedule (a plan of what features, fixes and changes will be delivered in what sprint), and more.
Every week, we hold status meetings. Also, a dedicated project manager will always be ready to answer any questions.
All about our Software Development
<![endif]--> <![endif]--> <![endif]-->