Cloud Migration
Step-By-Step Process
Since 2012, ScienceSoft has been providing cloud migration services to help businesses increase their workloads' performance and reduce IT infrastructure operational costs.
Cloud Migration: Summary
Based on our recent projects, ScienceSoft shares some details on cloud migration:
Migration of a company's first workload takes from 1-2 months (for small workloads) to 6+ months (for medium and large workloads). Subsequent workloads require less time to migrate due to the gained experience.
The migration costs are $5,000 – 15,000 for small workloads and $20,000 - $500,000 for medium/large workloads.
Key project steps: cloud migration conceptualization, choosing a cloud migration strategy, cloud platform selection, cloud migration planning and design, migrating to the cloud, final testing and optimization of the cloud environment.
Cloud Migration Step-By-Step
Every cloud migration roadmap is different, depending on the scope and scale of your migration project, the chosen migration strategy, the complexity of data storing and processing requirements, and more. Below are described the typical steps we at ScienceSoft take to perform cloud migration.
ScienceSoft has been providing cloud migration services for 10 years and can offer both advisory and practical migration help.
Cloud migration consulting
Assessing your current IT infrastructure to determine workloads to migrate.
Estimating ROI of the migration activities and TCO of the migrated workloads.
Planning a сloud migration project.
Advising on cost optimization of the migrated workloads, and more.
Guiding and assisting an in-house team through the cloud migration process (architecture designing, planning, testing, knowledge transfer, etc.).
Cloud migration consulting
Cloud migration outsourcing
Choosing a cloud migration strategy.
Defining a cloud deployment model.
Executing migration to the cloud.
Providing cloud-specific knowledge transfer to your in-house team.
Setting up monitoring tools to measure the migrated workloads' performance, load, etc.
Developing a cloud cost optimization strategy for the migrated workloads.
Cloud migration outsourcing
What Makes ScienceSoft a Reliable Cloud Migration Partner
33 years in IT.
We know the leading cloud platforms:
A Microsoft Gold Partner with 9 Gold Competencies, including Cloud Platform, we have 10-year experience with Azure infrastructures and provide Azure consulting services.
An AWS Select Tier Services Partner with access to advisory assistance directly from Amazon, we have 9-year experience with AWS infrastructures and deliver AWS consulting.
Established DevOps practices since 2013.
ISO 9001 and ISO 27001 certificates that assure the quality of provided services and the security of the customers' data.
Included in the 2022 IAOP Global Outsourcing 100 list as one of the world's best outsourcing service providers and advisors.
ScienceSoft USA Corporation is listed among The Americas' Fastest-Growing Companies 2022 by Financial Times.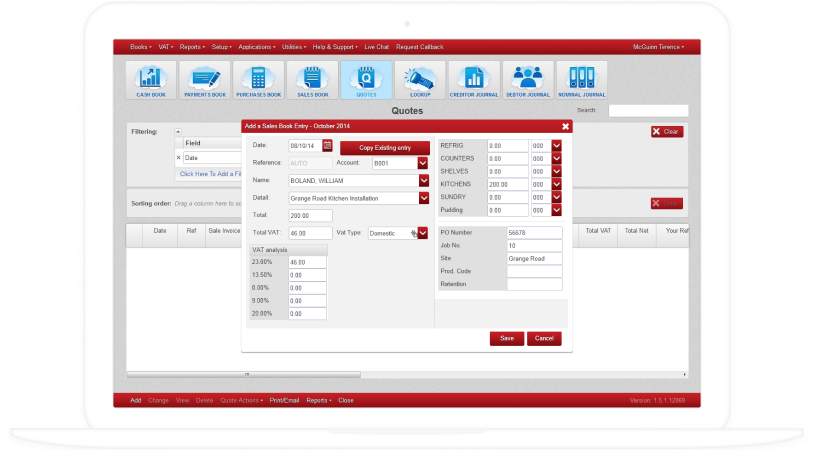 Cloud Consulting and Migration for Accounting Software
Audit of desktop software with 35,000+ clients.
Design of modular web-based stateless multi-tier architecture.
Cloud migration to Azure resulting in 100% uptime of the app.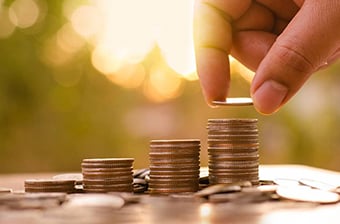 Ecommerce Ecosystem Migration to Amazon Cloud
Migration of 6 database servers which totaled 100GB in 1.5 months.
Design of scalable system able to withstand high loads.
Data replication with no downtime.
Migration of a Training Portal to the Cloud
Smooth functional modules migration to Azure.
Enhanced performance of the app.
Develops a detailed plan for a cloud migration project, including the budget, milestones, risk mitigation plan, and more.
Manages the schedule of the cloud migration project.
Assigns tasks to the cloud migration team and supervises their implementation.
Prepares regular progress reports on the migration project state.
Develops a cloud migration strategy.
Designs the architecture of the workloads to migrate and provides it to the technical team for implementation.
Ensures that the workload architecture is aligned with business requirements.
Develops cloud cost optimization techniques.
Modifies the workloads to migrate according to the architecture designed by the cloud architect.
Performs debugging of cloud workload issues.
Configures cloud database(s) and data warehouse(s).
Implements data migration tools.
Implements data backup/recovery and database performance tuning.
Aligns development and operation environments using an infrastructure-as-code approach.
Establishes CI/CD pipelines.
Configures monitoring and alerting systems to proactively resolve cloud workload issues during and after migration.
IT security and compliance specialist
Verifies that the migrated workloads meet security and compliance requirements.
Provides security recommendations during the cloud migration process.
Develops a cloud migration testing strategy and plan.
Verifies the integrity of the migrated data.
Tests the migrated workloads' functionality, performance, etc.
Cloud Migration Sourcing Models
The cloud migration process is handled in-house
Pros:
Complete control over cloud migration.
Full visibility into the cloud migration team productivity.
Cons:
Specialized cloud migration resources (with experience in the chosen cloud services, legacy solution modernization, etc.) who are not profitable to hire for a one-time project may be required.
Full managerial responsibility for the migration team.
Partial or full outsourcing of technical resources, the management is in-house
Pros:
Quick project ramp-up.
Cloud migration cost-efficiency due to high resources scalability up and down.
Solid cloud migration expertise of a specialized outsourced team.
Cons:
Challenges in the coordination of in-house and outsourced resources.
Outsourcing the full cloud migration process
Pros:
The whole process is commissionned to a self-managed cloud migration team responsible for the migration outcome.
Smooth and quick cloud migration due to established processes of an experienced cloud migration vendor.
Cons:
Risks of contracting cloud migration to an underqualified vendor.
In-house cloud migration process is guided by an experienced advisory vendor
Pros:
Access to an expert cloud migration team that provides knowledge sharing and specific tech help to your in-house migration team.
Cons:
Building a collaboration process between the in-house team and the advisory vendor takes time and effort.
Benefits of Cloud Migration with ScienceSoft
Migration cost efficiency
We map out individual pragmatic strategy for each application or a data warehouse to reduce the re-development costs that may be required before migration.
We leverage auto scaling features for storage and compute resources.
We define optimal cloud services for your solution.
Mature processes and infrastructures
We design and implement cloud-native infrastructures and architectures that encompass microservices and containerization, IaC and serverless approach, CI/CD pipelines so that you could reach the next level of IT maturity.
We plan and carry out migration without hindering your business processes.
We plan the required cloud resources and leverage auto scaling to cope with peak-time workloads painlessly.
We design applications' architecture which is able to survive a failure.
Apache NiFi
Used for
Migrating databases from an on-premises server to the cloud.
Description
Graphical user interface for easier creation of various dataflows.
Priority-based queuing with single/multiple prioritization schemes that guide how data is retrieved from a queue.
Creating templates of frequently utilized dataflows to automate the data migration process.
Possibility to relocate data to multiple clouds at a time.
Rsync
Used for
Data migration from on-premises to the cloud.
Description
Rsync accelerates data transfer by sending only the difference in the files across the link.
Reduced latency for multiple files due to internal pipelining.
Supported SSH to transfer data within a secure environment by encrypting network traffic between hosts. What is more, Rsync supports RSH and direct sockets for data transferring.
NB! Major cloud service providers (AWS, Azure, Google Cloud Platform) offer their own tools to migrate to their cloud platform.
Cloud migration cost factors
The number and complexity of workloads to migrate and their migration readiness.
Chosen migration strategy (rehosting, refactoring, etc.).
Cloud deployment model (public cloud, multi-cloud, hybrid cloud). Note that multi-cloud and hybrid cloud deployment options are more expensive.
The volume of data to transfer.
Workload availability requirements.
The volume of the workload refactoring and configuration activities.
Licensing costs for migration automation software.
Testing coverage.
Cloud provider charges for services.
Post-migration cost factors
Cloud infrastructure costs.
Cloud infrastructure support and management costs.
Cloud support team training (for in-house migration).
About ScienceSoft

ScienceSoft is a global IT consulting and software development company headquartered in McKinney, TX. Since 2012, we've been providing cloud migration services to help businesses increase their workloads' performance and reduce IT infrastructure operational costs. Being ISO 9001 and ISO 27001 certified, we rely on a mature quality management system and guarantee cooperation with us does not pose any risks to our customers' data security.

<![endif]--> <![endif]--> <![endif]-->