Hire Java Developers
Java is a powerful programming language for development of complex enterprise software, SaaS solutions, and IoT apps. ScienceSoft offers flexible Java resource outsourcing and team augmentation to help you get your Java tasks completed reliably and on time at reduced costs.
Hire Experts to Minimize Java Development Risks
You can leverage our tech excellence and Java skills to address a wide set of needs related to Java development:
Java code review and maintenance.
Java framework selection, Java app architecture design.
Custom Java software and Java product development, support of Java applications.
Legacy application migration to new Java versions, refactoring, re-architecting.
ScienceSoft's Java Highlights
23 years in Java application development.
~40 of potential Java developers for hire.
Developers with 10-year practical Java experience on average (up to 20 years).
Oracle certified Java developers.
Adobe Experience Manager (AEM) certified engineers.
ScienceSoft's Development Highlights
| | |
| --- | --- |
| | Deep background in containerized environments and mature DevOps culture. |
| | Proficiency in serverless and cloud-native development in accordance with practices and tools defined by Cloud Native Computing Foundation (CNCF). |
| | Established development, project management, and code quality assurance processes. |
| | Experience in advanced techs, including big data, IoT, machine learning, blockchain, image analysis. |
Enterprise Java-based applications
Complex enterprise systems (ERP, CRM, SCM, enterprise asset management (EAM), PIM, enterprise content management (ECM), etc.).
Industry-specific applications, e.g., EHR, online banking, POS.
Web portals (vendor, customer, self-service, ecommerce, community portals).
Ecommerce websites.
Including XaaS applications with millions of users and response of <1 sec.
Self-service applications (including mobile banking).
Multiplayer game back end.
Video streaming and processing software.
VoIP and messaging applications.
Innovative software in Java
IoT applications for managing smart connected devices.
Big data processing and analysis software (e.g., for IoT sensor data, customer activity, SCM events).
Image analysis software.
Cybersecurity applications.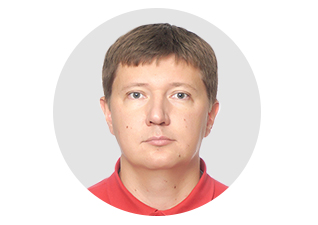 Vladimir Sinkevich
Head of Java Development at ScienceSoft
"The sustainable development of our Java practice resides in a balanced combination of trusted techs and trending innovations."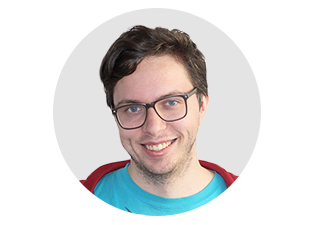 Artem Sinitsyn
Senior Java Developer at ScienceSoft
"I'm glad Java remains one of the most popular languages, and all the major clouds provide first-class support for it in their SDKs, which greatly simplifies development and enhances our capacities. Even serverless architecture can be easily realized in Java today."
We develop Java solutions for the following industries:
Java frameworks and extensions
Frameworks
Persistence frameworks
Servers
Platforms
Real-time data processing
DevOps
Containerization
Automation
CI/CD tools
Monitoring
Data analytics and machine learning
Soft skills
Ability to solve non-standard tasks
Proactive contribution of tech ideas
Easy adaptation to a customer's processes, tools, and changing requirements
How We Measure and Improve Code Quality
Code rules and guidelines
Following the Java style guide.
Creating descriptive names for code variables.
Leaving comments on what particular code functions do.
Documenting what code (as a whole) does and what are its dependencies in a final README doc.
Splitting code into short and focused units.
Including unit tests.
Keeping code portable.
Using version control.
Ad hoc review.
Pass-around.
Walkthrough.
Pull request.
Inspection.
Maintainability index (MI).
Cyclomatic Complexity (CC).
Depth of Inheritance.
Class Coupling.
Lines of Code.
Halstead Volume.
Team augmentation with Java programmers
Fill in specific Java resource and skill gaps in your in-house development team.
Pricing model: T&M (hourly rate).
Get a complete self-managed team of Java developers with our Team Lead or PM to work on a Java-based project or its part.
Pricing model: T&M (hourly rate).
Reasons to Outsource Java Development to ScienceSoft
faster Java software development thanks to high productivity and a high qualification level of our Java developers.

Java development cost reduction due the adherence to high quality standards eliminating the need for redevelopment.

faster ramp-up than through recruitment (we can provide 5-7 FTE within 1-2 weeks).

Need High-Performing Java Developers with a Passion for Clean Code?

Reach out to us now and learn the details about our Java capabilities or discuss your project right away.

<![endif]--> <![endif]--> <![endif]-->