Big Data Consulting Services
In big data since 2013 and in software development since 1989, ScienceSoft helps companies implement new big data solutions or perfect the existing ones. Be it a solution for corporate usage or a new disrupting software product – we are excited to help!
Big data consultants help companies collect, process and capitalize on terabytes of high velocity and high variety data.
9 years in developing end-to-end big data solutions.
33 years in data analytics, data science and custom software development.
Practical experience in 30+ industries, including manufacturing, healthcare, retail, BFSI, logistics, energy and telecoms.
700+ experts on board with 5-20 years of experience, including architects, developers, DataOps engineers, ISTQB-certified QA engineers, data scientists, project managers and business analysts.
A Microsoft Solutions Partner.
An AWS Select Tier Services Partner.

Quality-first approach based on a mature ISO 9001-certified quality management system.

ISO 27001-certified security management based on comprehensive policies and processes, advanced security technology, and skilled professionals.
How It Works: Big Data Components We Cover
A bus layer or aggregation layer collects data from various data sources, handles event sequencing, timestamping, and routing.
A data lake stores collected raw data.
A batch processing layer extracts data from the data storage in a scheduled manner (entails the latency from minutes to hours) and transforms it into analyzable formats to be further processed by the analytics layer.
A stream processing layer captures real-time data and handles real-time in-memory processing (entails latency from milliseconds to seconds).
A serving component (a data warehouse) stores processed data.
A big data governance layer handles data auditing, data security, data quality, data cataloging, metadata management, etc.
The Financial Times Includes ScienceSoft USA Corporation in the List of Americas' Fastest-Growing Companies 2022
ScienceSoft is one of 500 companies with the highest compound annual growth rate in revenue. This achievement is a result of our unfailing commitment to provide high-quality IT services and find best-value solutions to clients' needs.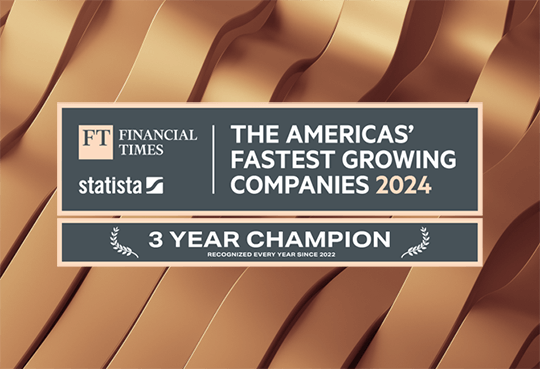 Operational big data systems
Medical IoT.
Automated real-time anomaly recognition.
Ridesharing.
Traffic navigation.
Real-time ad targeting.
User propensity scoring.
Stock market quotes management.
Network security breaches detection.
Connected smart appliances.
Online video games, and many more.
Analytical big data systems
Corporate performance analytics.
Strategic and operational planning.
Cause-effect analysis, operational performance prediction and forecasting.
Collection and storage of customer data.
Customer segmentation and behavior modeling.
Personalized marketing, product recommendations, discounts, etc.
Customer churn management, and many more.
ScienceSoft's Experts
ScienceSoft brings together experts with 7-20 years of experience. For almost a decade, we help businesses transform with big data, and we keep motivated with our clients' success. Whatever your project requires – the proficiency in big data technologies, streaming architectures, databases, custom development, DevOps or other fields – you'll find it with us.
Our Customers Say
Simen Løkka
CEO
We commissioned ScienceSoft to audit and upgrade our partially developed AI-based software for clay pigeon shooting tracking. As a result, the system could track a flying target in a real-life outdoor environment and faultlessly detect shooter's performance. We are satisfied with our cooperation with ScienceSoft and their skilled development team, which smoothly fit into our project. In case of further system evolution, we'll continue our collaboration and won't hesitate to recommend ScienceSoft as a reliable development partner.
Kaiyang Liang Ph.D
Professor
ScienceSoft's team also showed themselves great consultants. Special thanks for supporting us during the transition period. Whenever a question arose, we got it answered almost instantly. We would certainly recommend ScienceSoft as a highly competent and reliable partner.
Mark Atkins
CEO
ScienceSoft has delivered cutting-edge solutions to complex problems bringing in innovative ideas and developments. They will go the extra mile to support their customers regardless of the time of day these issues arise.
All about Data Analytics
Big Data Consulting
<![endif]--> <![endif]--> <![endif]-->