Customer Portal Development
A web-based customer portal offers a single point of access to structured information about your products or services, self-service functionality and communication tools. Since 2005, ScienceSoft provides full-scale customer portal development services to create B2B and B2C customer portals.
Improve your competitive position by delivering superior service to the customers with perfectly balanced self-service and live support, streamline complex communication with your customers and make the purchasing process faster and more convenient.
Create your secure business environment that fully embraces the complexity of the B2B world through engagement of the whole customer's decision-making group (multi-user account), bulk/repeat/scheduled purchases, different payment options (cards, paper checks, online platforms) and integration with your and your partners' internal systems.
Key Customer Portal Features We Deliver
Be always there. Provide most relevant and comprehensive information about your products and services 24/7.
Make you customers feel heard and cared.
Learn about the customers' actions right away.
Flexible pricing mechanisms (for the B2B world)
Set up unique prices and promotions for different customers.
Allow online payment and save both your and your customers' time and money.
Answer the questions quicker than your competitors do.
Coordinate repair/replacement/maintenance services and get valuable data, monitoring your product in real life.
Create a true community of your customers through discussion boards, forums, etc. to share ideas, experience.
Know who you customers are and what they search for.
Our Customer Web Portal Projects
Our Customers Say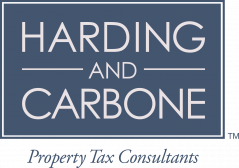 Jeff Cafolla
CMO and Co-Founder
Secure-DeFi
We contracted ScienceSoft for end-to-end development of our client portal. The portal they delivered fully meets our expectations in terms of functionality and design. Now we have a secure web platform to ensure seamless customer access to our crypto products and promote our latest DeFi offerings. Plus, ScienceSoft managed to launch the portal quickly, which was essential to support the release of our new products.

Shorouq Basnawi
Commercial Applications Sr. Analyst
SAL Saudi Logistics Services
We commissioned ScienceSoft to build a Dynamics 365 customer portal to help our sales team streamline communication with B2B customers. The B2B customer portal meets our business needs of enhanced pricing invoicing and contracting and overall client communication. We are fully satisfied with the solution and the assistance of ScienceSoft's team.
Amber Amescua
Director of Operations
Harding and Carbone
Harding and Carbone has been very pleased with selecting ScienceSoft as a web app development company for developing a web portal for our customers. Their professionalism, expertise, guidance, organization, and timing has been wonderful. They were also very patient with explaining their process and the next steps if we ran into any issues that we did not understand.
View all customer reviews
Tips to Improve Your Customer Portal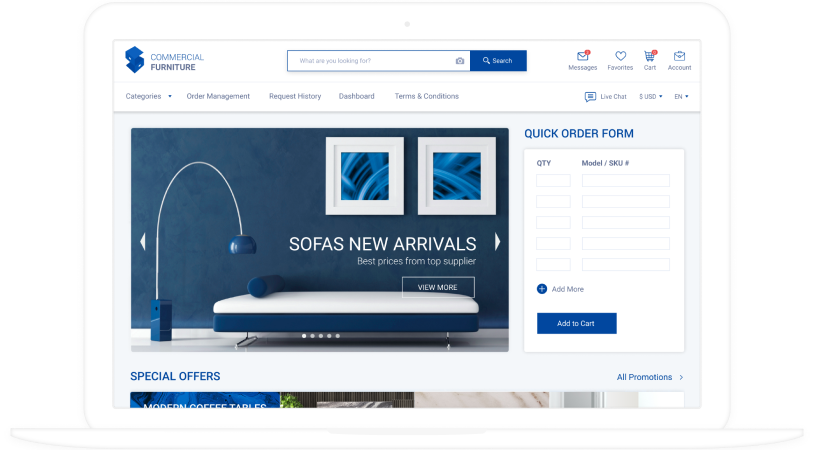 B2B Customer Portal Demo
Get a hands-on experience with B2B Customer portals browsing our sample portal for a furniture manufacturer.
Custom portal development
We cover end-to-end customer web portal development:
Eliciting customer portal requirements.
Designing a customer portal architecture.
Creating customer portal UX/UI.
Developing and testing your new online customer portal.
Integrating the portal with custom or third-party tools.
Conducting IT staff and end-user training.
Platform-based customer portal development
Our platform-based customer portal development service includes:
Platform choice (Microsoft Dynamics 365, Salesforce, SharePoint, ServiceNow).
Platform-based customer portal planning and design.
Platform-based customer portal development and customization.
Platform-based customer portal integration with custom/third-party tools.
Customer portal migration between platforms or to the latest platform version.
Customer portal development based on ready specifications
Our web developers build a customer portal software rigidly following the provided specifications about intended functionality.
Legacy customer portal modernization
We renovate your current solution, improve its performance, introduce new features and ensure safe data migration.
Our comprehensive service doesn't stop when the portal is launched. We continue keeping it viable and relevant in the after-release period.
Benefits Your New Solution Brings
Via customer convenience and informed purchasing as you become visible, you become easy to reach, you provide info that is always relevant.
Via self-service and automation as there is no need for a huge customer support department. Your customers do your job. And they enjoy it.
Increasing customer satisfaction
Via clear and efficient interactions as you provide multiple support channels, you share knowledge and tips, you get to know your customers closer.
Painful UX

The necessity to embrace multiple processes and categories often tend to overcomplicate the portal and make the UX completely infuriating. We design clear logical layout and try to avoid the complexity wherever possible to ensure smooth navigation of your customers through the portal in the quickest and easiest way.

Inefficient integration with your internal systems (ERP, CRM)

We seamlessly synchronize both systems and make them work as a whole to ensure a high level of automation and self-service and to let you leverage the data from your CRM/ERP systems, avoiding its duplication and infuriating manual input.

Unfamiliar environment (for B2B world)

Your customers are not ready to spend time on understanding the complexity of multiple sellers' systems they interact with. Through the integration with their business solutions, we let them stay in their harbor and operate from the native working space.
<![endif]-->