<![endif]-->
<![endif]-->
Customer Portal Development
What We Develop
Improve your competitive position by delivering superior service to the customers with perfectly balanced self-service and live support, streamline complex communication with your customers and make the purchasing process faster and more convenient.
Create your secure business environment that fully embraces the complexity of the B2B world through engagement of the whole customer's decision-making group (multi-user account), bulk/repeat/scheduled purchases, different payment options (cards, paper checks, online platforms) and integration with your and your partners' internal systems.
OUR WEB PORTAL PORTFOLIO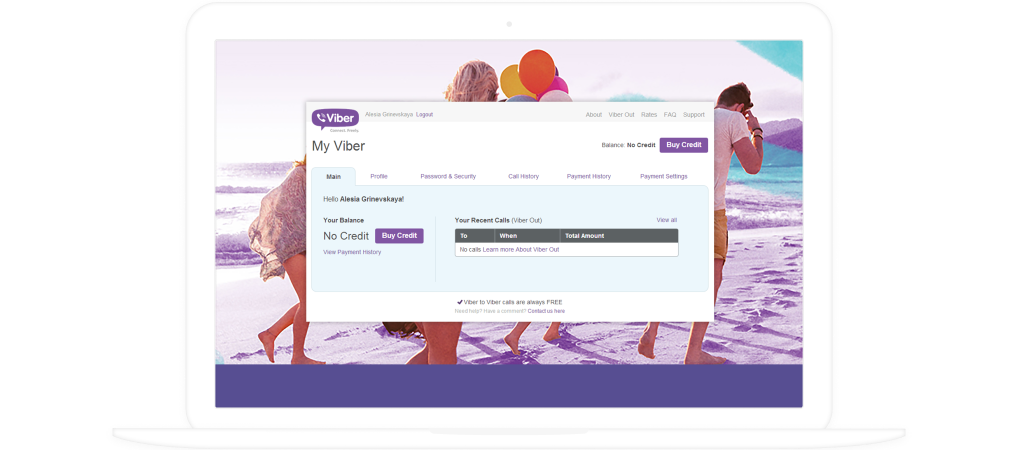 Self-care Customer Portal for a Popular VoIP App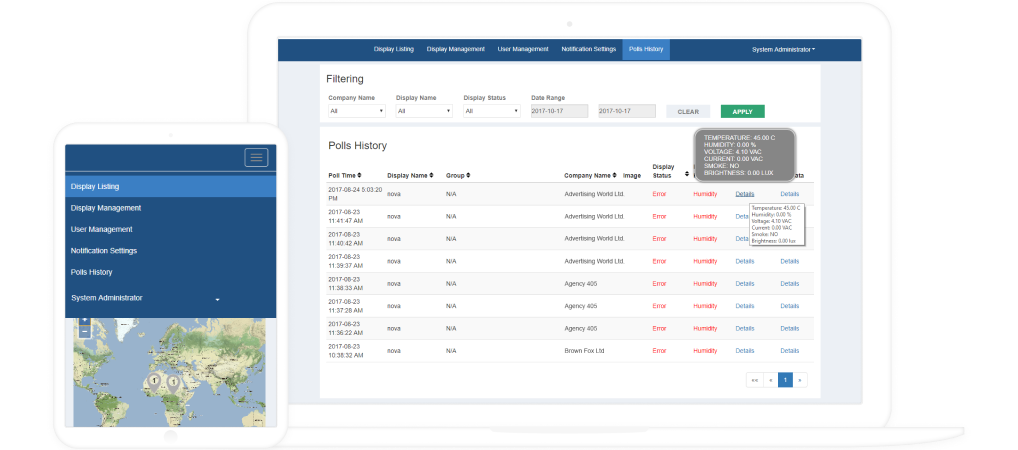 Customer Portal for LED Display Monitoring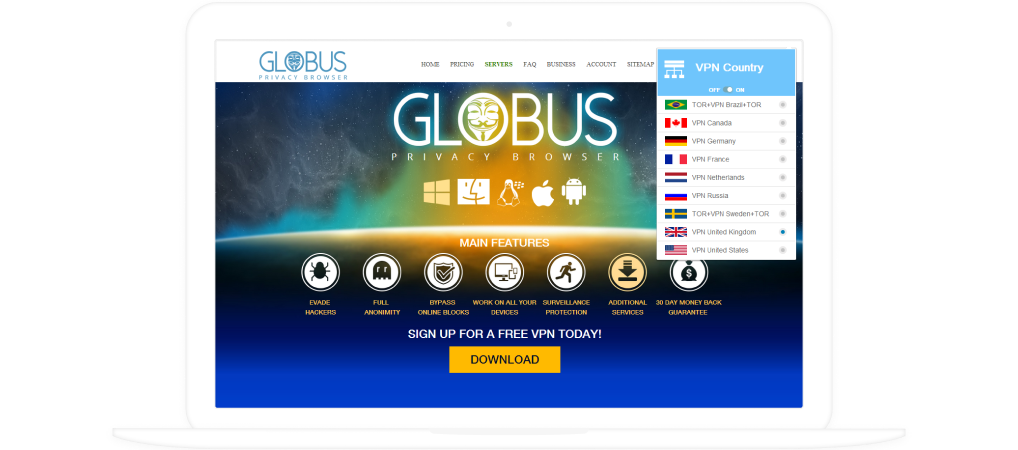 Customer Portal for Globus Secure Privacy Browser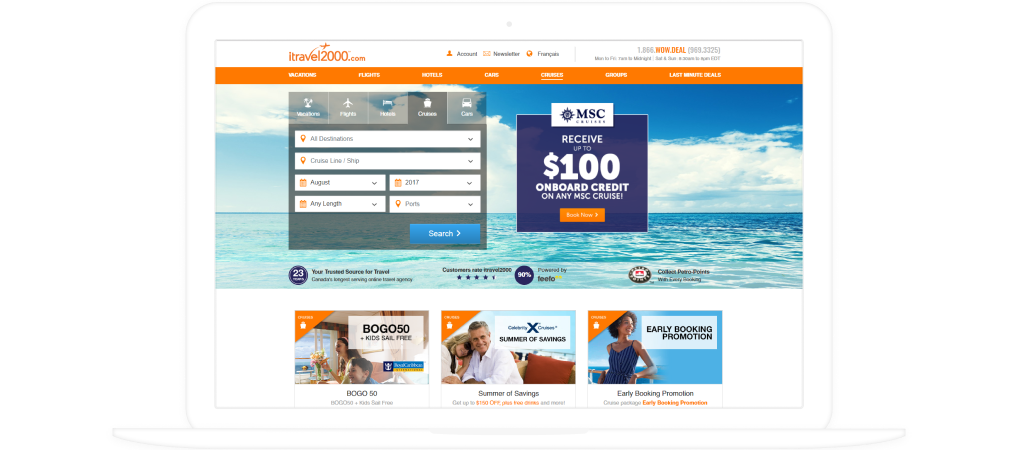 400M Subscriptions Customer Portal Upgrade for Canada's Top Travel Agency
Key Features
Online catalog – be always there. Provide most relevant and comprehensive information about your products and services 24/7.
Personalized content – make you customers feel heard and cared.
Automatic alerts – learn about the customers' actions right away.
Flexible pricing mechanisms (for the B2B world) – set up unique prices and promotions for different customers.
E-payment – allow online payment and save both your and your customers' time and money.
Live chat – answer the questions quicker than your competitors do.
After-sales service – coordinate repair/replacement/maintenance services and get valuable data, monitoring your product in real life.
Collaboration – create a true community of your customers through discussion boards, forums, etc. to share ideas, experience.
Analysis & Report – know who you customers are and what they search for.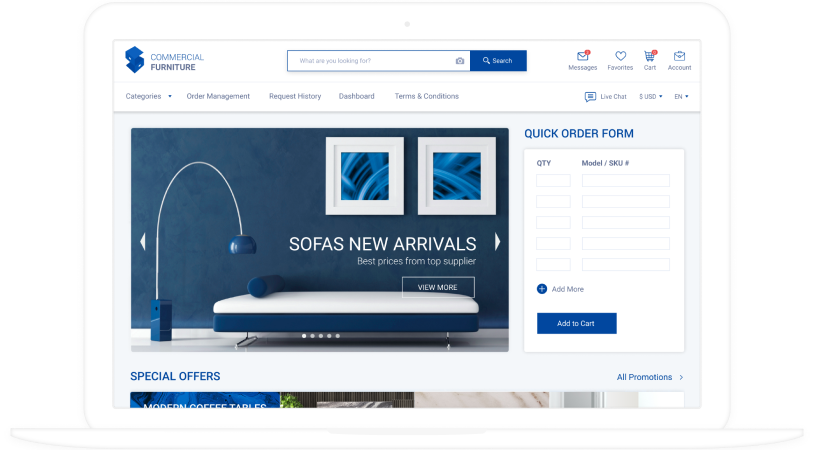 Get a hands-on experience with B2B Customer portals browsing our sample portal for a furniture manufacturer.
We cover all-round development from in-depth business analysis to the launch of a ready-to-go solution, user training, maintenance and support.
Development based on your specifications
We focus on your detailed requirements for the future solution and develop the one that will address your specific needs.
Legacy portal redevelopment
We renovate your current solution, improve its performance, introduce new features and ensure safe data migration.
Our comprehensive service doesn't stop when the portal is launched. We continue keeping it viable and relevant in the after-release period.
Benefits Your New Solution Brings
Via customer convenience and informed purchasing as you become visible, you become easy to reach, you provide info that is always relevant.
Via self-service and automation as there is no need for a huge customer support department. Your customers do your job. And they enjoy it.
Increasing customer satisfaction
Via clear and efficient interactions as you provide multiple support channels, you share knowledge and tips, you get to know your customers closer.
Challenges We Solve
Painful UX

The necessity to embrace multiple processes and categories often tend to overcomplicate the portal and make the UX completely infuriating. We design clear logical layout and try to avoid the complexity wherever possible to ensure smooth navigation of your customers through the portal in the quickest and easiest way.

Inefficient integration with your internal systems (ERP, CRM)

We seamlessly synchronize both systems and make them work as a whole to ensure a high level of automation and self-service and to let you leverage the data from your CRM/ERP systems, avoiding its duplication and infuriating manual input.

Unfamiliar environment (for B2B world)

Your customers are not ready to spend time on understanding the complexity of multiple sellers' systems they interact with. Through the integration with their business solutions, we let them stay in their harbor and operate from the native working space.
<![endif]--> <![endif]--> <![endif]-->